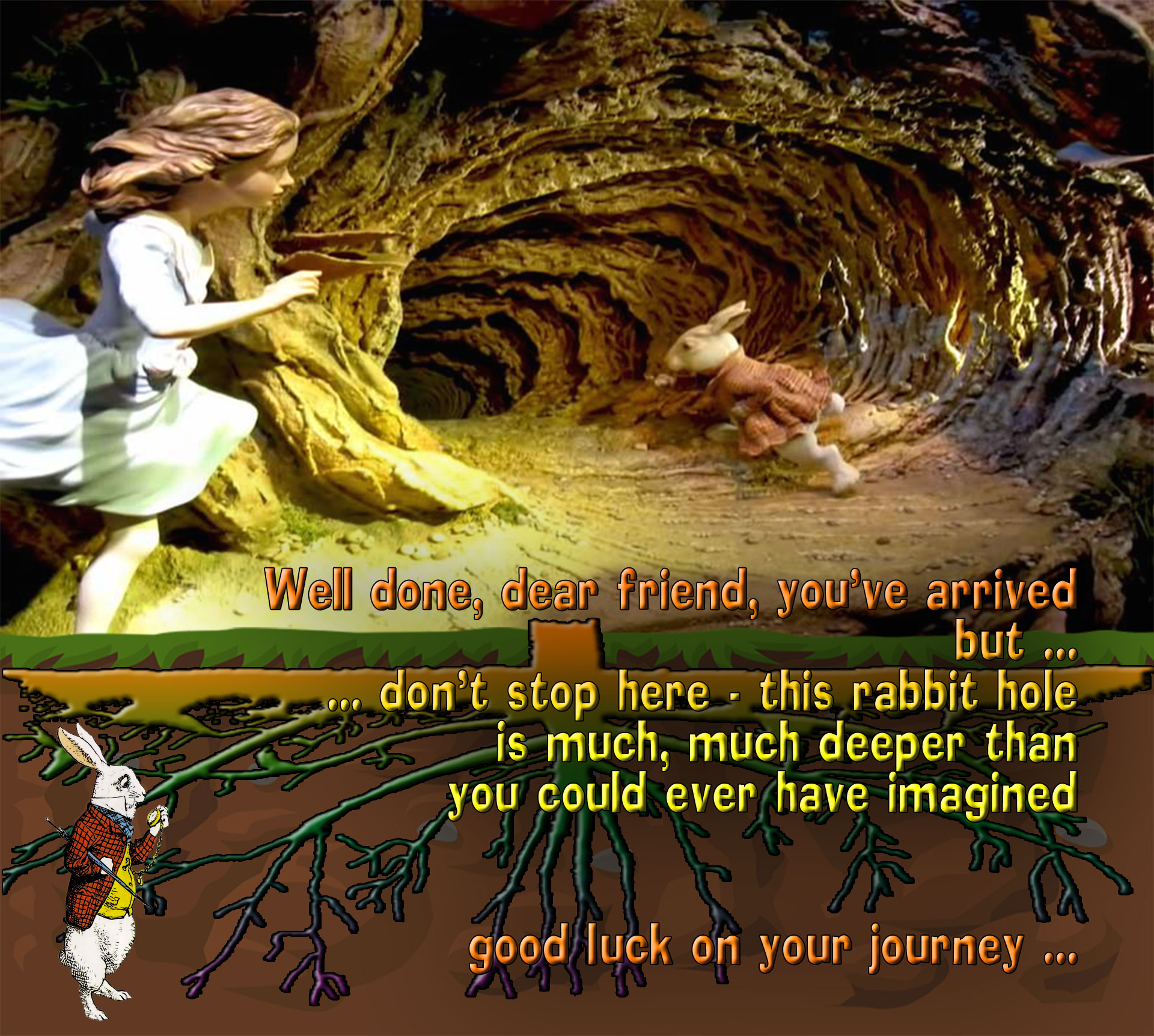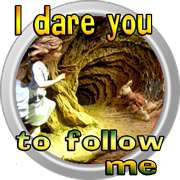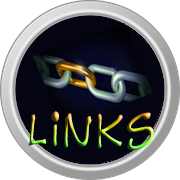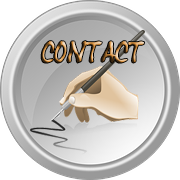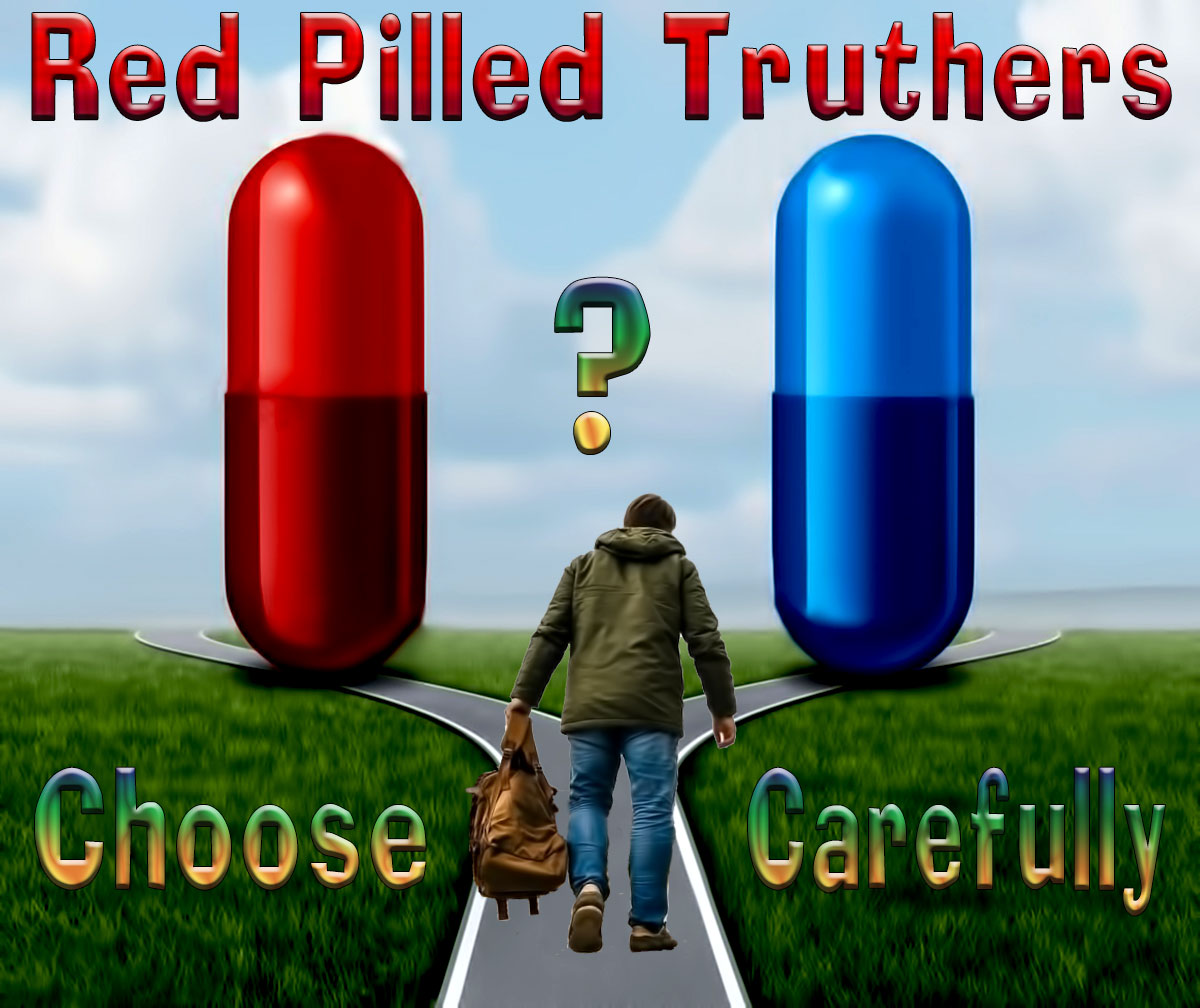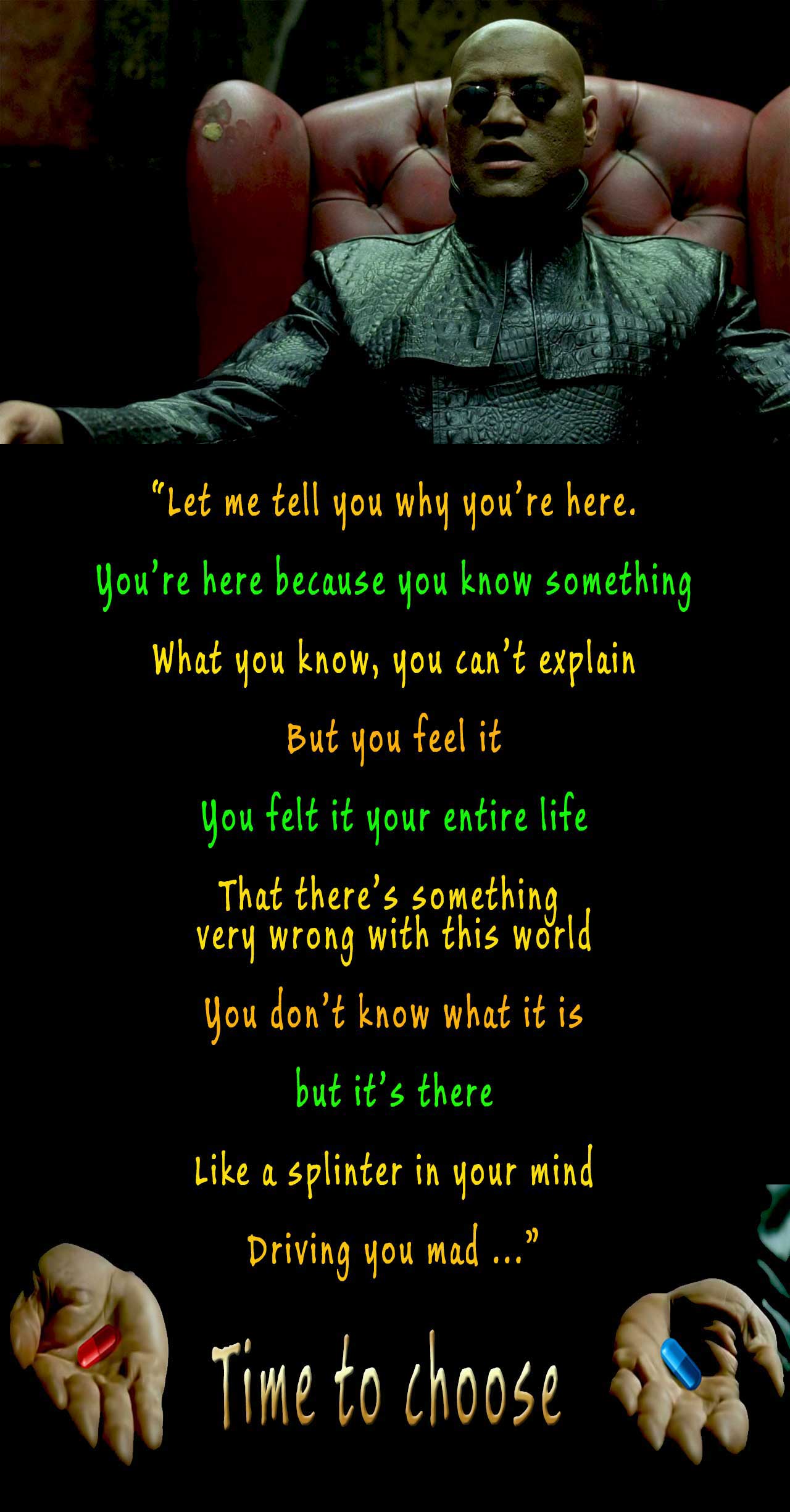 click this image for video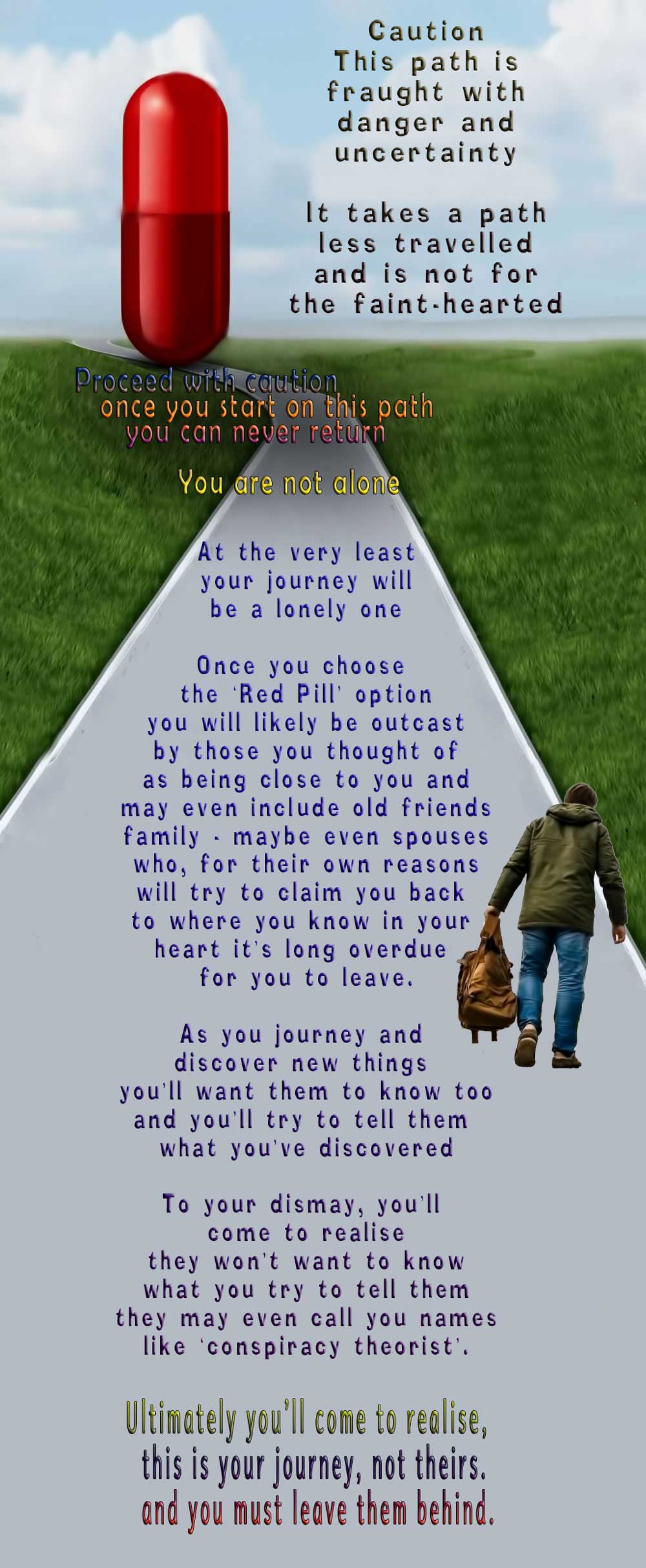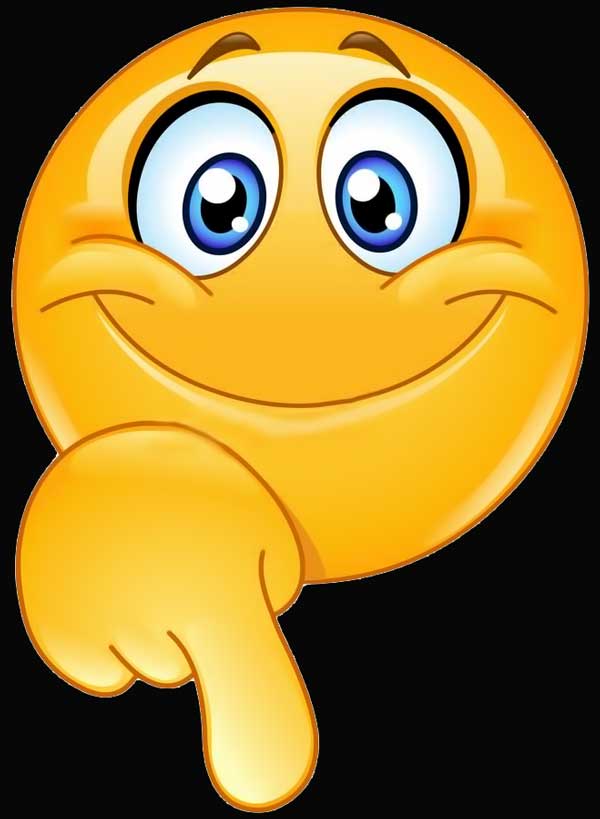 click the image below for ALL
website-page navigation buttons
or scroll down to continue
website introduction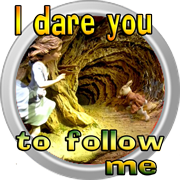 Go to Rabbit Hole Grand Central for links to all pages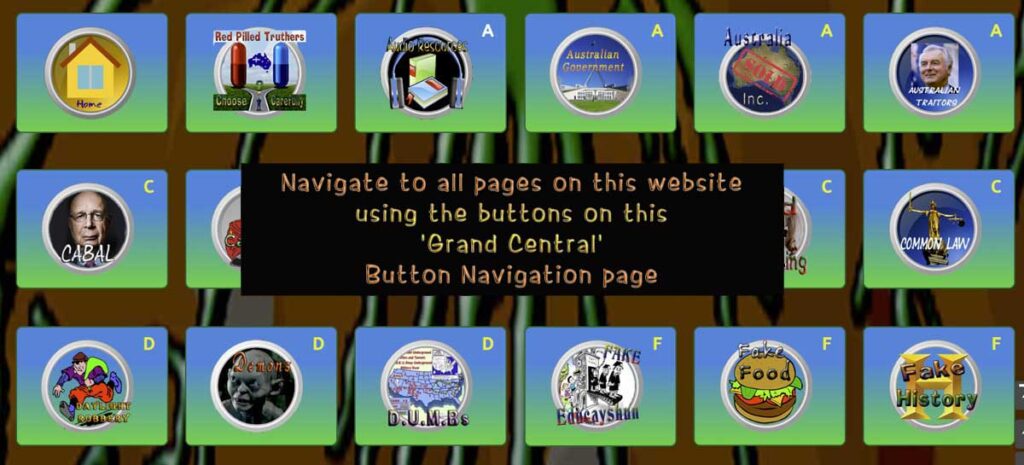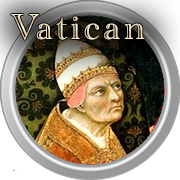 click image for video
Satan Klaus
SANTA = SATAN!
While this video tends to go a bit overboard on
today's interpretation of modern Santa there's
no doubt that a closer look at the origins of 'Santa' Claus,
St Nicholas ('old Nick') is in order.
Christmas was a period of satanic child sacrifice -
9 months after the holiday of Easter
where a lot of procreating happened...
... and December 25th is not Jesus' birthday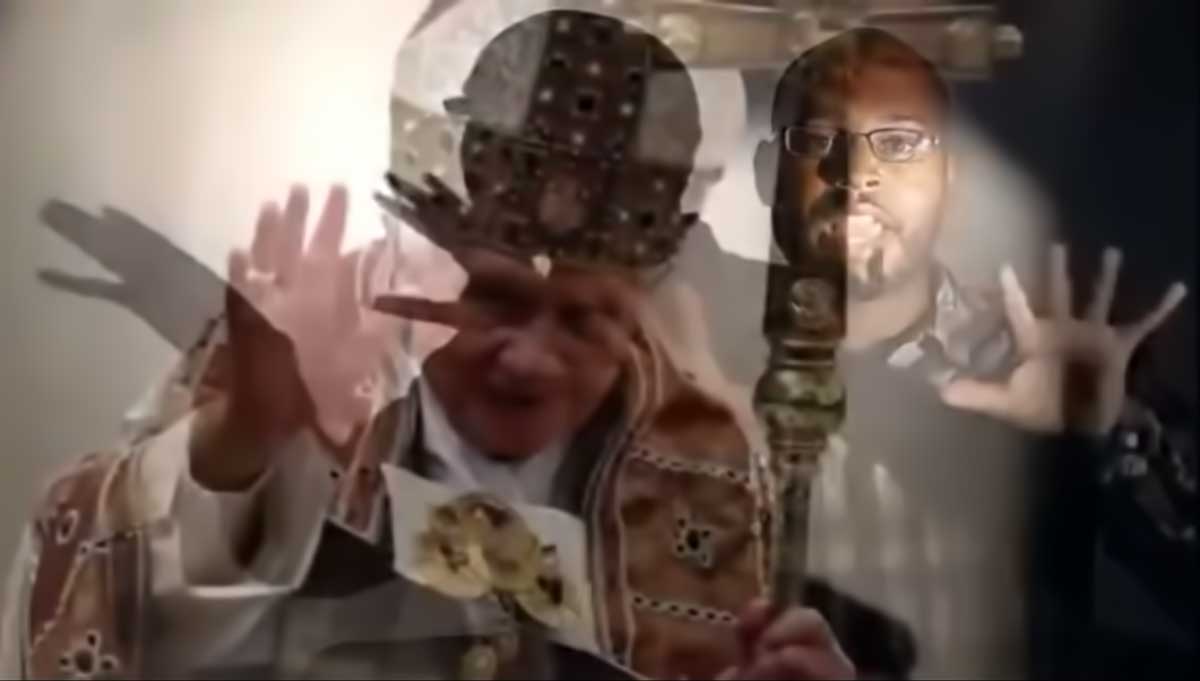 click image for video
THE ORGIN OF DEC 25
THE TRUTH ABOUT CHRISTMAS
IT'S A SATANIC EVENT
& YOU ARE FEEDING DEMONS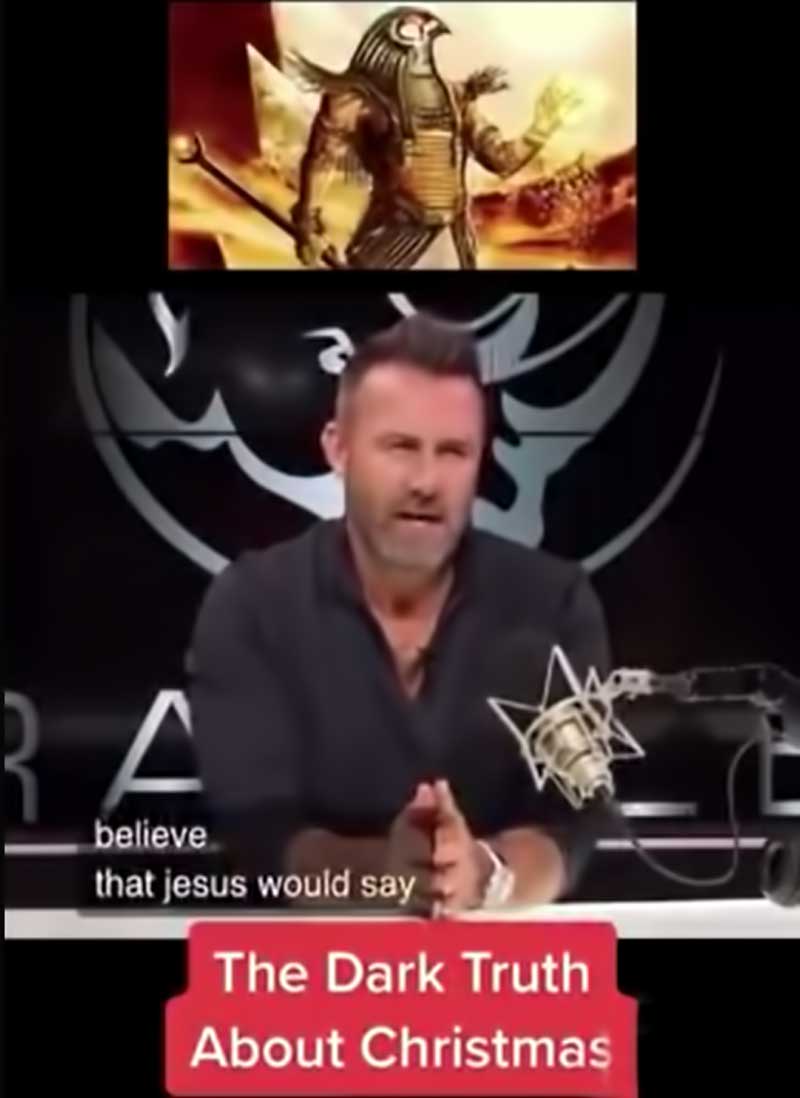 click image for video
What would Jesus
Christmas?
Here's one man's opinion.
Click image for video
The End of the World
as we know it
The fall of the Cabal 08
Part 8: BEYOND KINGS & QUEENS
About the hunting parties of the European royal families.

The 'elite', Pizzagate, Adrenochrome, survivor accounts, the English royal family.

Their connection with Jeffrey Epstein.

The naked boy trying to escape from Buckingham Palace

The ITCCS

Kevin Annett and the 50,000 murdered Canadian children

The evidence about the sacrifice of children throughout the ages

The tradition of the red shoes.
About Anthony Weiner's laptop,
his 'Life Insurance' file, blackmail,
and the murder of those who speak up …
Click links for videos
D.U.M.B.S and
Underground War,
[07-Jan-23 3:08 PM]
🔥 SECRET SOCIETIES
AND THE
NAZI WORLD ORDER

OPERATION PAPERCLIP
and the CREATION OF NATO

The Black Nobility Jesuit Order:
Founders of Fascism, Freemasonry,
Illuminati, The Vatican & Zionism

OCTOGON –
THE EMPIRE OF DARKNESS

The Vatican; Holy Roman Empire Association:
World Terror Organisation

OPERATION PAPERCLIP
THE SECRET INTELLIGENCE PROGRAM

OPERATION PAPERCLIP -> CIA:
MK ULTRA & HOLLYWOOD,
PEDOPHILIA & Walt DISNEY
Information intel from Jayne on
U.K. and Ireland
DUMBS and Tunnels
Bentwaters/ Rendlesham Forest is or was a Nuclear Storage Facility, MK Ultra & child sacrifice, harvesting of organs.
Berkshire under the town of Peasemore, conducting Project Mannequinn which is an extension of MK Ultra, cloning operations to create Super Soldiers.
Berkshire DUMB under Newbury.Berkshiren RAF Greenham Common. Berkshire Lambourne (UK's Area 51 equivalent) Anti-Gravity aircraft storage facility, headquarters for MI16 Project Mannequinn mind control & genetic manipulation, A1 Hybrid Program. Berkshire RAF Welford.
Cornwall St Ives sea access dumb for submarines which have access to the world sub system.
Cornwall under the small town of Zennor, quantum energy grid that connected it to Montauk & the Men An Toi ancient stones.
Lancashire Liverpool a complex of underground tunnel systems beneath the whole city.
Liverpool Metropolitan Cathedral full of Masonic sybology, Liverpool Anglican Catherdral dumb tunnels below the Cathedral also dumb tunnel entrance has Masonic black & white floor.
London CLC1 Base under Westminster Parliament, massive tunnel dumb facility which has intricate tunnels expanding out of the city area. Access via New Victoria Tube Line, Intercontinental Hotel on Park Lane, Buckingham Palace, Hyde Park tube station which is part of the Maglev System, tunnels to the residencies & Offices of Downing Street. Manchester DUMB is connected by tunnels to DUMBS in Wales & Ireland.
Oxfordshire Harewell Laborotories.
Oxfordshire Watchfield Military Science College Defence Academy Institutation, Shrivenham DUMB & tunnels is located between Shrivenham & Watchfield in the Southern West corner of Oxfordshire (Vale of the White Horse), Suffolk RAF Lakenheath beneath the BASR Monsoo – 1 facility, Wiltshire Rudloe Manor (formerly RAF Box), Wiltshire just outside Bath between the town of Box & Corsham (very nasty demonic beings in the DUMB & tunnels, the tunnels go all the way accross Hadrians Wall & into France.
Wiltshire Corsham Computer Centre holds blackmail documents.
Wiltshire Porton Down, chemical & Nuclear storage, 6 levels, Hybridization research, Project Mannequinn & MK Ultra, this site is the worlds longest running chemical weapons testing on humans & is a huge facility.
Wiltshire East Knoyle has access from Cloud House owned by Aleister Crowley, massive demon presence.
York RAF Fylingdales, space operations & mission support. Ireland Mayo County dumb entrance from a feeder to the Aille River on the foothills of the Partry Mountains 12 miles east of Westport while heading to Lake Carra this is an ancient facility more than 1000yrs old, Station Island, High Level demonics SRA & 9th Circle sacrifice area.
Wales Brecon Beacons the whole are is a very ancient DUMB facility.
ONE OF THE MAIN HUB FOR CHILDSEX- & HUMAN TRAFFICKING LOGISTC CENTER…
PIZZAGATE 🍕/ CHILD TRAFFICKING VIA SUBMARINES
BLOOD ROAD – EVERGREEN
HUMAN TRAFFICKING CHAIN EXPOSED!

Ghislaine Maxwell's
TERRAMAR PROJECT |
Elite * Trafficking [Vol. 1]

ELITE * TRAFFICKING [VOL.2]
– ART IN EMBASSIES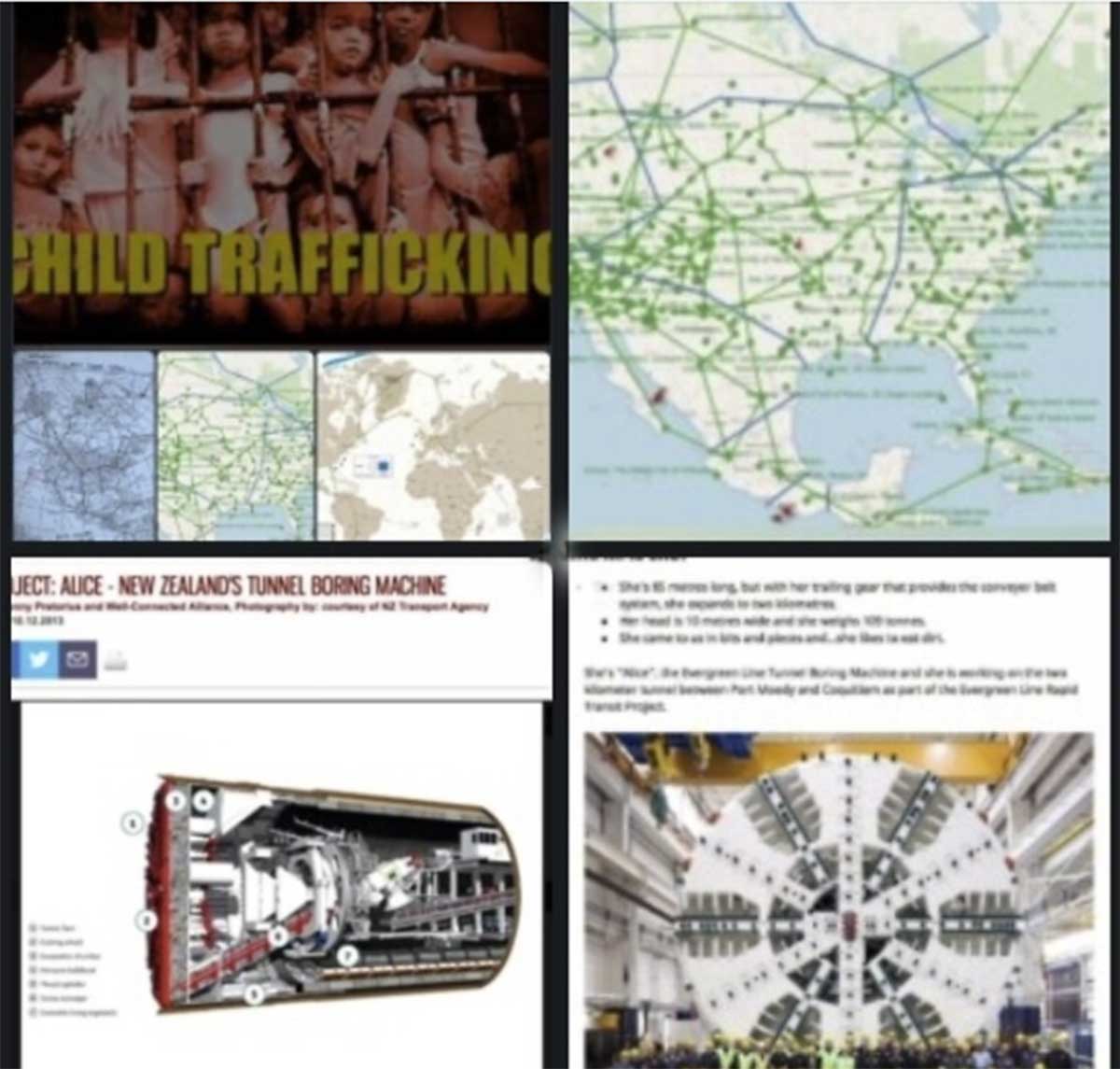 Click links for video
WALMART
WAS A CHILD SEX
and
ADRENOCHROME
worldwide
LOGISTIC NETWORK OPERATOR
HUMAN TRAFFICKING – WEAPON LOGISTIC –
DRUG LOGISTIC combined with WALMART.
WALMARTS ARE MILITARY BASES
(with thousands of miles of underground tunnels linking them).
WITHOUT TRUMP and the WHITEHATS:
WE ALL WOULD BE NOW DENENTIONED OR ALREADY DEAD.
EARTH ALLIANCE SLECIAL FORCES and
TROOPS ARE CLEANING OUT THE UNDERGROUND
& SURFACE IN FULL COMBAT PROCESS

WalMart was planned & prepared as
FEMA PRISON CAMPS –
CODE NAME JADE HELM

WALMART – EXPOSED

ELITE HUMAN *** [VOL.3] –
WALMART
A DEEPSTATE LOGISTIC COMPANY
Click links for video
By using covert
communications
and symbolism
it kept the deep dark
pedophile rings
hidden from the light.
Creating a coded language and embedding those keywords in the EXIF Tag of images and videos.
Keywords are then used in specific search engine queries that lead to child pornography/pedophilia material.
These exact symbols and keywords can be found at your local groceries, medical facilities, federal buildings, restaurants, schools and more.
Gloves were used as markers for murders, masks were used with color coding.
Just as cone markers Q1455 mark DUMBs, underground tunnels, bunkers, torture chambers and businesses connected Via Executive Order 13818.
It had to be this way, to disseminate all available information to prepare you for what you are about to learn.
We are at the event horizon, where all the Quantum rolling timelines converge, where all the roads lead to one.
Where We Go One We Go All.
Only The Strong Survive.
John F Kennedy Jr.
19th Vice President
WWG1WGA 💞🌹🕊🌍💫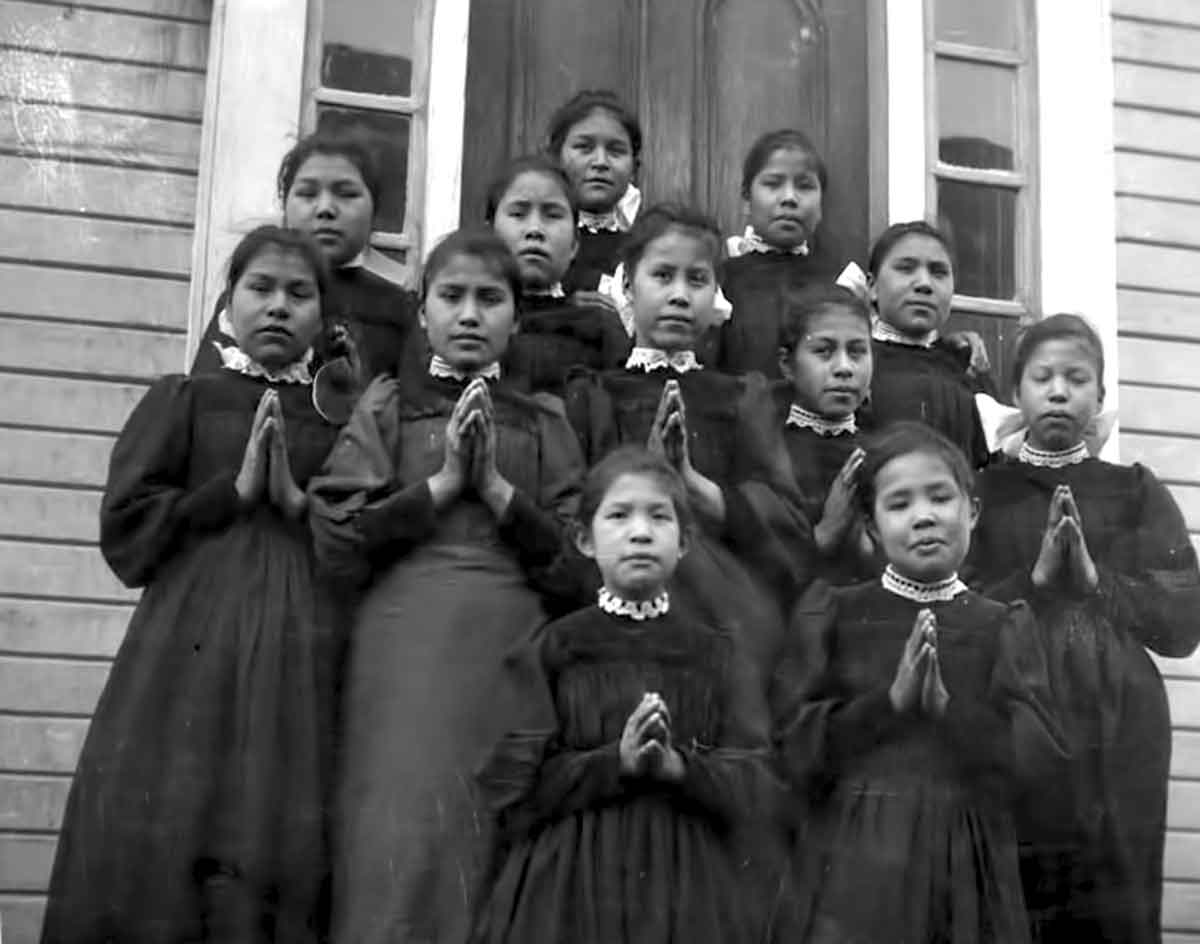 QUEEN ELIZABETH FOUND GUILTY
IN MISSING CHILDREN CASE
WHISTLE BLOWERS INCARCERATED
The order was issued in 2013 by six judges of the International Common Law Court of Justice in Brussels. Grieving parents haven't seen their children since they left for a picnic with the Royal couple on Oct. 10 1964.
After nearly a year of litigation Queen Elizabeth and her husband Prince Phillip were found guilty in the disappearance of ten native children from the Catholic-run Kamloops residential school in British Columbia.
In 2017, the International Tribunal into Crimes of Church and State was asking concerned citizens to demand Cunningham's immediate release. The ITCCS successfully prosecuted Queen Elizabeth's kidnapping, along with 50,000 cases of other missing children.

Canada
remains of 215 children found
The abuse, trafficking, torture and murder of children appears endemic and continues to be actively practiced, and condoned, protected, by church, state, judicial and police globally.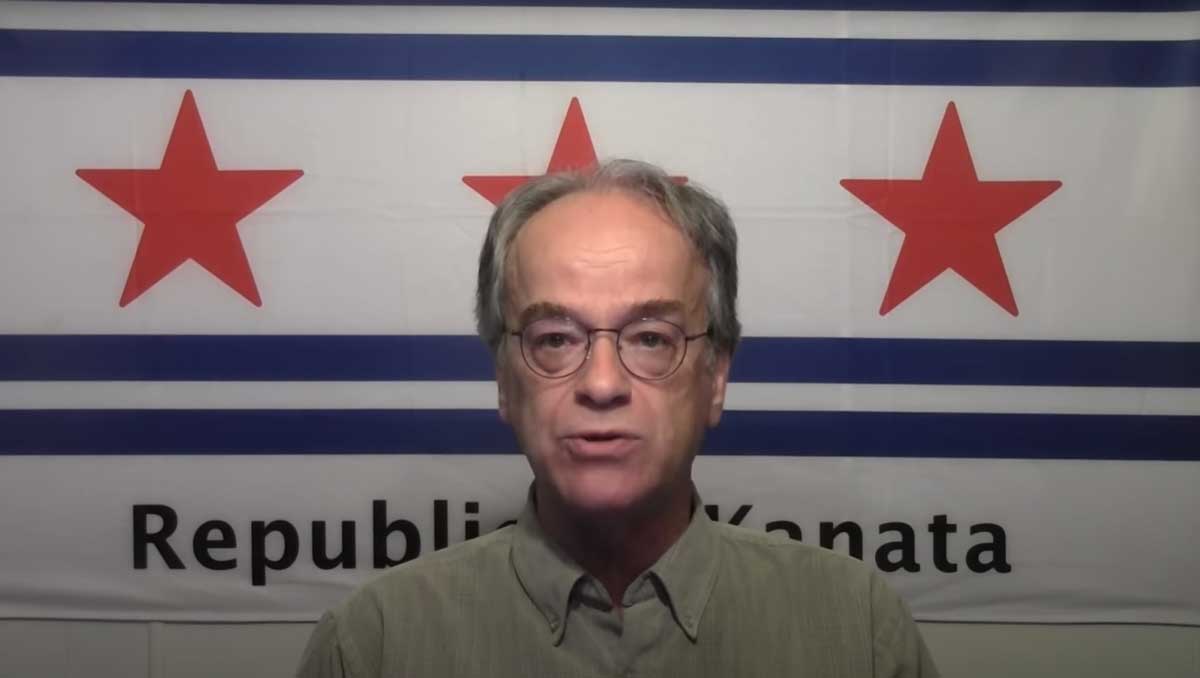 click image for video
BREAKING NEWS, OCTOBER 9-10-2022:
KING CHARLES lll LINKED TO THE DEATH
OF KAMLOOPS CHILDREN AND
WILLIAM COMBES
WITNESSES DESCRIBE MURDEROUS RITUALS
IN CANADA AND AT CARNARVON CASTLE
Today, on the 58th anniversary of the permanent disappearance of ten children from the Kamloops Indian residential school, new evidence has surfaced linking British monarch King Charles to their fate and to the death of other native children.
A group of witnesses have presented their affidavits to the special Tribunal that has convened to investigate Charles' complicity in both the abduction of the ten children by Queen Elizabeth and Prince Philip on October 10, 1964, and the medical murder of eyewitness William Combes in February 2011. (Breaking News, September 19/20, 2022: King Charles ordered to appear before International Tribunal over the death of William Combs and Others. – Murder by Decree)
According to the Tribunal's Public Information Office,
"Our Tribunal has today received sworn statements from British and Canadian nationals. They claim to have witnessed the personal participation of Charles Mountbatten-Windsor, aka King Charles III, in ceremonies involving native children that occurred in Carnarvon Castle in Wales and at the former Catholic Indian school in Fort Providence, Canada, on October 30, 1964, and July 11, 1970, respectively.
"The first ceremony involved the ritual killing of Cecilia Arnold, age ten, and Edward Arnuse, age ten, two survivors of the original ten children abducted by Charles' parents from the Kamloops Indian school. The second ceremony involved a similar ritual killing of an undetermined number of Inuit children provided by the clergy of the Catholic Sacred Heart Indian residential school in the Northwest Territories.
"Another witness, a former government employee, claims that then-Prince Charles had personal knowledge of and sanctioned a 'kill order' issued by the British MI-6 against William Combes, the sole living eyewitness to the October 1964 Kamloops abductions. Combes subsequently died of arsenic poisoning administered to him in St. Paul's Catholic hospital in Vancouver on February 26, 2011."
Click button below to see
nurse Chloe Kirker's
video statement on YouTube
This new evidence and accompanying documentation has been entered into the docket of the Tribunal and will be presented at its opening session on Tuesday, November 1, 2022. Charles Mountbatten-Windsor has been issued a Public Summons to appear before the Tribunal.
Ten days before he was murdered by royal decree, William Combes met me at the Ovaltine café on Hastings Street in Vancouver. He was happier than normal because our movement had just held another church occupation and, in the glow of that victory, William had given up drinking the alcohol he needed to dull the memories of his torture by electric cattle prods when he was a child. With a shy smile, he handed me some poems he had just written.
After I read William's poems, he asked me to hold on to them for him. We shook hands but we didn't say goodbye, because we expected to rendezvous that same month in London, England, where William was scheduled to speak to our common law court about what he saw Queen Elizabeth do in Kamloops on October 10, 1964. But the crown struck first. Ten days later, William Arnold Combes was dead from arsenic poisoning.
The ones who killed my friend think that enough assassinations and midnight burials and official lies can rewrite history and swab memories. But fortunately, the truth can't be controlled by us, because it comes from elsewhere, and has a life and force of its own that eventually wears down time and crime. And so now, even the enormous lie the crown and church have built around their Christian death camps is crumbling.
Today, it collapsed some more. William Combes has come alive and is pointing his accusing finger at the killers through living eyewitnesses who are telling our Tribunal who killed William and ten Kamloops children and many tens of thousands of other innocents. And that finger points directly at Charles Mountbatten-Windsor, the so-called King of England.
Here is what we know so far:
1. At sunset on Saturday, October 10, 1964, in the hills above Dead Man's Creek 40 miles west of Kamloops, eight of the ten children who were abducted by Elizabeth and Philip Mountbatten-Windsor from the Kamloops catholic residential school were ritually and brutally killed.
We know from a retired British security officer that both Elizabeth and Windsor were present at the ritual.
Two of the ten children were kept alive and brought to England, to the Roman-built Carnarvon Castle in north Wales.
The two children were Cecilia Arnold, an interior Salish girl from Kamloops, and Edward Arnuse, a Metis boy from Quesnel.
Both children were ten years old.
Barely two weeks later, at midnight on Samhain, October 30, 1964, Cecilia and Edward were ritually raped, tortured, killed, and cannibalistically devoured in the sub-basement crypt of Carnarvon Castle by a coven of the Vatican-led Ninth Circle cult.
Present and participating that night in that blood feast were Philip Mountbatten-Windsor and his eldest son Charles, who was inducted into the cult that night: the man now called the King of England.
2. On July 1, 1969, Charles was invested as the Prince of Wales in the same location, at a ceremony in Carnarvon Castle.
Exactly one year after, on July 1, 1970, Charles Mountbatten-Windsor began his first official visit to Canada along with his parents and sister Anne.
The ultimate destination of this so-called "royal tour" was rural aboriginal communities in Manitoba and at Fort Providence in the Northwest Territories.
And there, at another catholic residential school called Sacred Heart, aboriginal children once again died at the hands of the Mountbatten-Windsors and their Vatican accomplices.
3. In the ocean of blood deceptively called Indian residential schools where child murder was the norm, these killings remained cloaked in secrecy and terror.
But years later, the sole surviving eyewitness to the Kamloops abduction spoke publicly of what he saw.
William Combes was then ordered to be killed by a royal decree enacted through the British foreign intelligence agency MI-6 and its counterparts in the RCMP in Canada: specifically, by the west coast "E" division of the Mounties under the authority of its black ops coordinator Inspector Peter Montague.
On February 19, 2011, William was forcibly abducted from his East Pender Street slum hotel by three Mounties and brought to the catholic St. Paul's hospital in Vancouver.
William's nurse Chloe Kirker states on record that he was in good health and had no symptoms of his official cause of death, tubercular meningitis.
But by February 23 he developed what are called Mees' Lines on his fingernails, which indicate arsenic poisoning.
And yet nurse Kirker was ordered by St. Paul's administrators to keep William off any intravenous and thereby dehydrated: in hindsight, to allow the poison to disseminate quickly and fatally.
After William died, nurse Kirker was threatened not to speak of it.
After she was subjected to repeated of harassment and death threats, she quit her job and moved out of the country.
4. The Vancouver Coroner, Claire Thompson, took nearly four months to issue a report on the death of William Combes.
On June 13, 2011, Ms. Thompson stated on record that William Combes died of "disseminated tuberculosis", despite William's absence of TB symptoms and the indication of arsenic poisoning.
Ms. Thompson refused to answer all inquiries about William's death.
The Vancouver Coroner's office threatened to sue anyone who publicly challenged her report.
5. William Combes died the same week that Kevin Annett was invited in writing by Mohawk elders to begin investigations into mass graves of children at the former Church of England school in Brantford, Ontario: the same "Mush Hole" school where British and Dutch royal family members abducted aboriginal children routinely for over a century.
A church insider with considerable evidence of these abductions and the ritual killings of children at the Mush Hole, Leona Moses, was officially silenced by Anglican Archbishop Fred Hiltz after Kevin Annett appeared in Brantford in the spring of 2011.
Hiltz acted under the direct instructions of the Archbishop of Canterbury Justin Welby, according to Leona Moses.
But Leona died and her incriminating evidence was destroyed in a house fire after Kevin came to Brantford and commenced investigations at the Mush Hole mass grave site.
Prior to that, while Kevin was in London, England researching the Mush Hole archives, he was summarily arrested and deported from England, on May 26, 2011: three months to the day that William Combes had been murdered.
All of this proves again the murderous and criminal nature of the British Crown and its Vatican accomplice in genocide.
For many years we have exposed and proved this crime in courts of law and through the suffering and blood of eyewitnesses like William Combes.
But the criminals are still in charge, and they have absolved themselves of the crime and erased their atrocities and now even are erasing the erasure.
And so, the genocide continues.
We have learned there is no possibility of justice in their system, which is why we have created our own inquiries and our own courts of law outside their jurisdiction.
Our present Tribunal that is putting King Charles on trial is a continuation of that struggle.
But we are also arming ourselves with the means to enforce the verdict of this latest trial, by building our own common law Republics that can fight and overcome these crimes against humanity.
For we are engaged in a war to the death against tyranny and mass murder; and the first step in resisting those evils is to collectively declare our independence from their genocidal system in London, Rome, Beijing, and elsewhere.
If we refuse to honor and learn from our fallen heroes like William Combes, we not only dishonor their sacrifice for us, but we ensure our own destruction.
Remember, pick up their fallen sword, and carry on, lest the darkness hold final sway over humanity.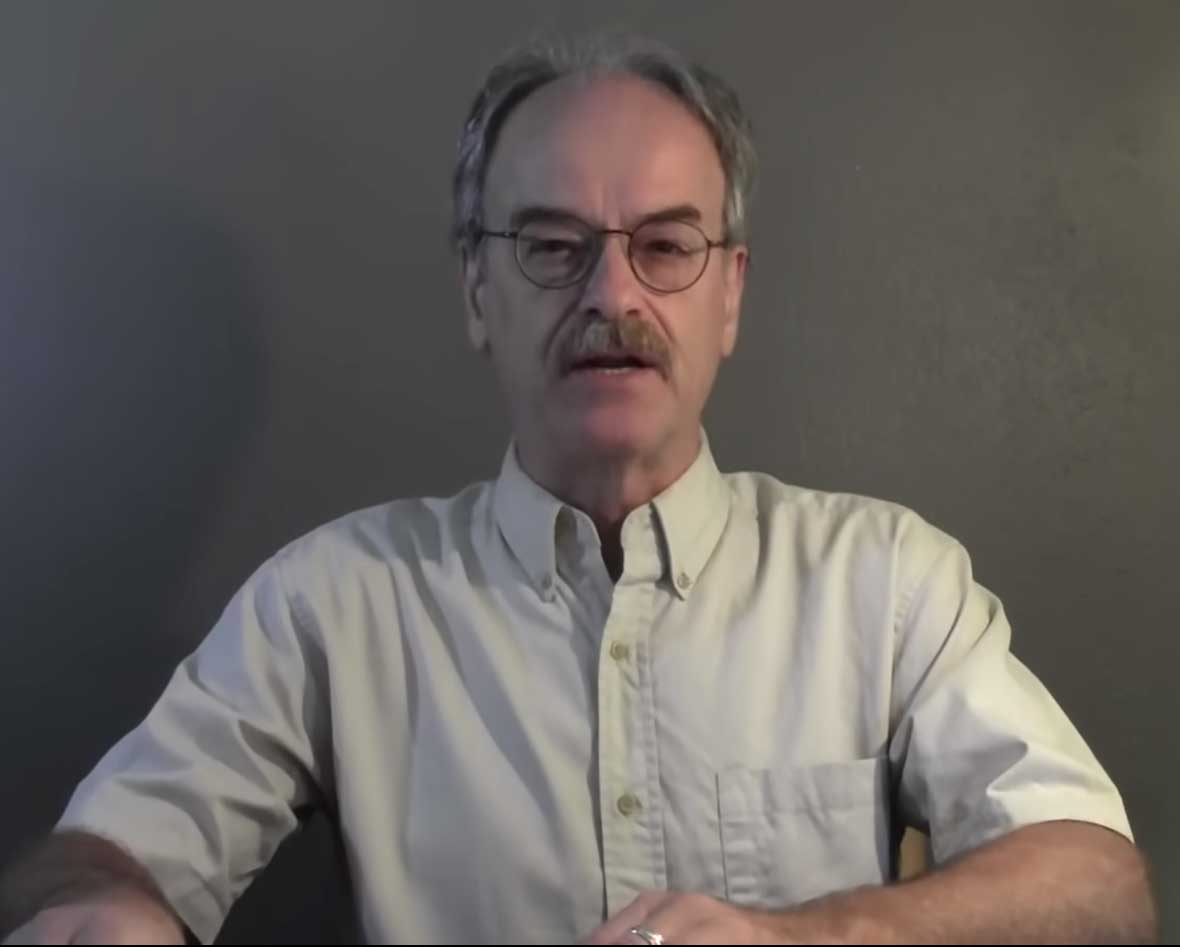 click image for video
Charles Windsor
was summoned to appear today,
September 20,
before an international Tribunal
to answer charges of his complicity in
the death of indigenous children
and eyewitnesses like William Combes.
The summons can be read in its entirety at
www.murderbydecree.com under ITCCS Updates
for September 20, 2022.
Issued by the International Common Law Court of Justice.
(Note: The Date is according to Greenwich Mean Time)
Book Link: Unrepentant
Kevin Annett's book
Unrepentant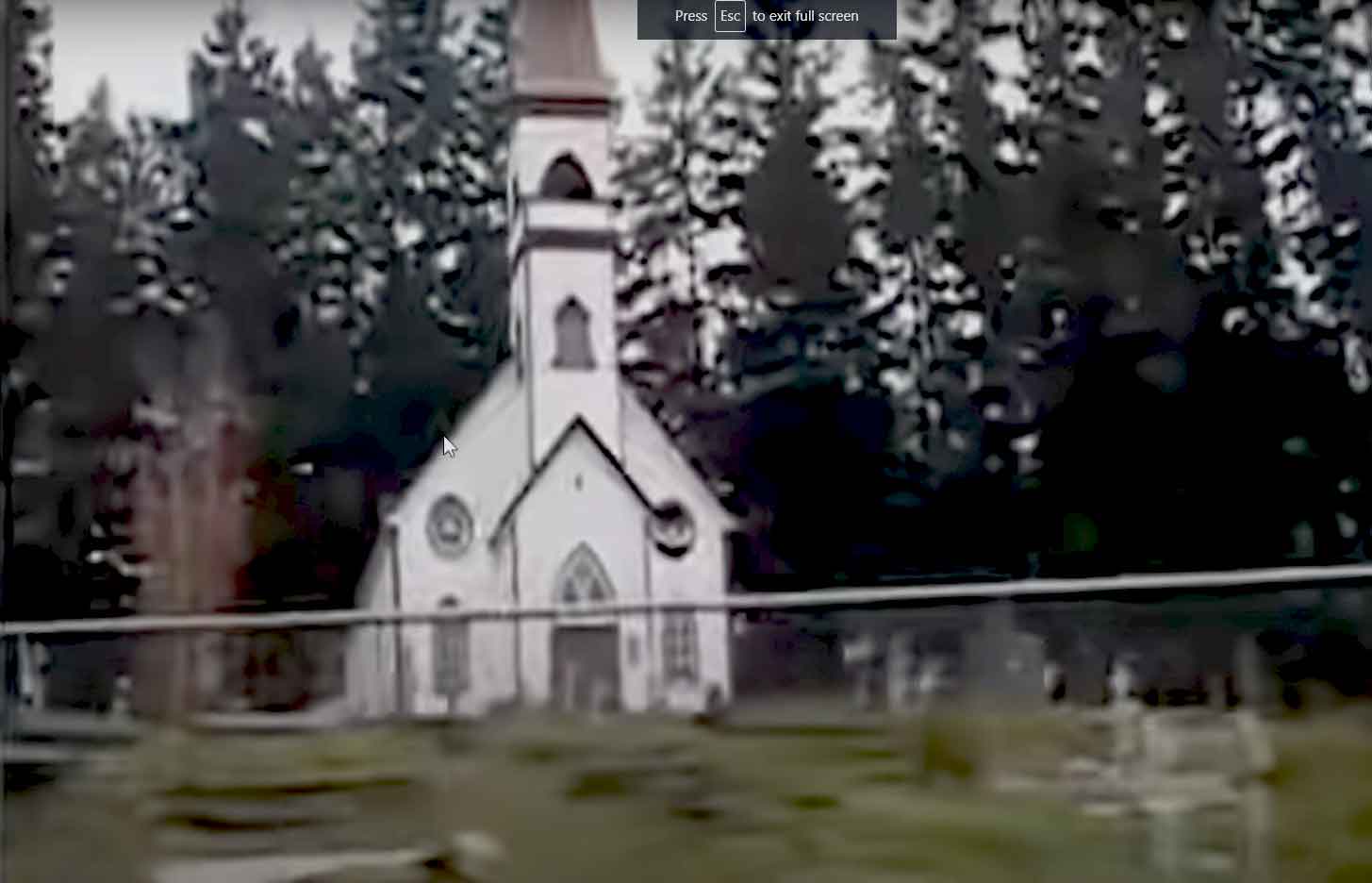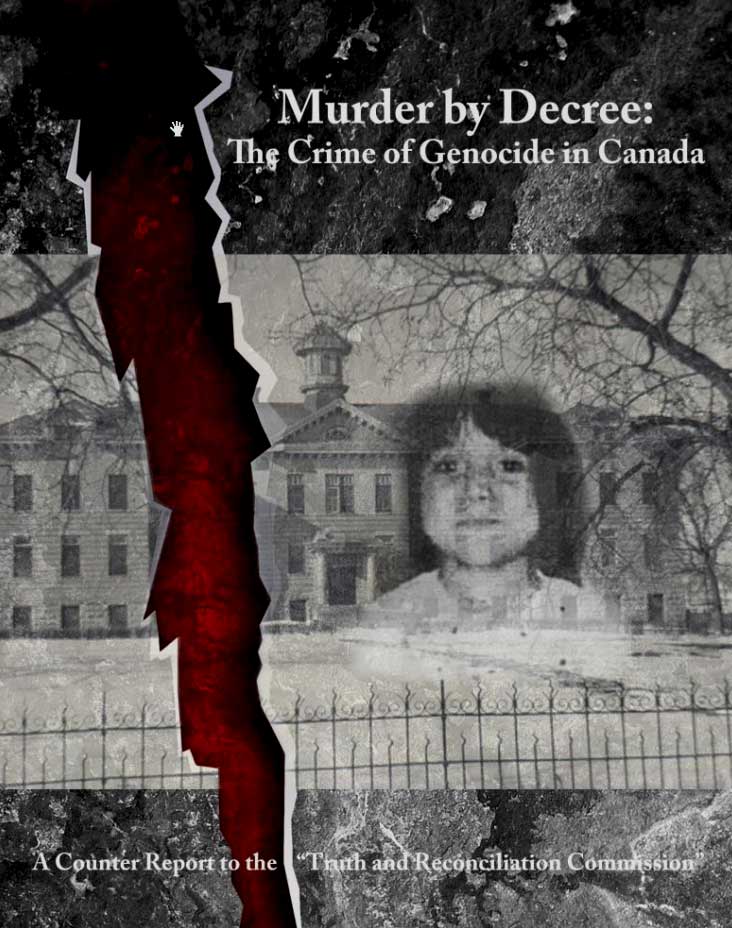 Click text for full article
Murder by decree
In Memory To the many tens of thousands of children who died while in the internment and death camps falsely called "Indian residential schools";
To those men and women who have fought against impossible odds to recover the memory of those children and the truth of how they died, and bring to justice who and what is responsible;
And to those who suffer and die today at the hands of the same criminal system.
"Earth, cover not their blood" And in Acknowledgment Of the heroic efforts of three ground breaking citizen-based Inquiries into Genocide in Canada:
The Truth Commission into Genocide in Canada (1998), The Friends and Relatives of the Disappeared (2005) and The International Tribunal into Crimes of Church and State (2010);
and of Rev. Kevin D. Annett, who has fathered and led these movements from the beginning at enormous personal risk and sacrifice.
What Canada
and all survivors
owe to him
is incalculable.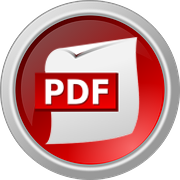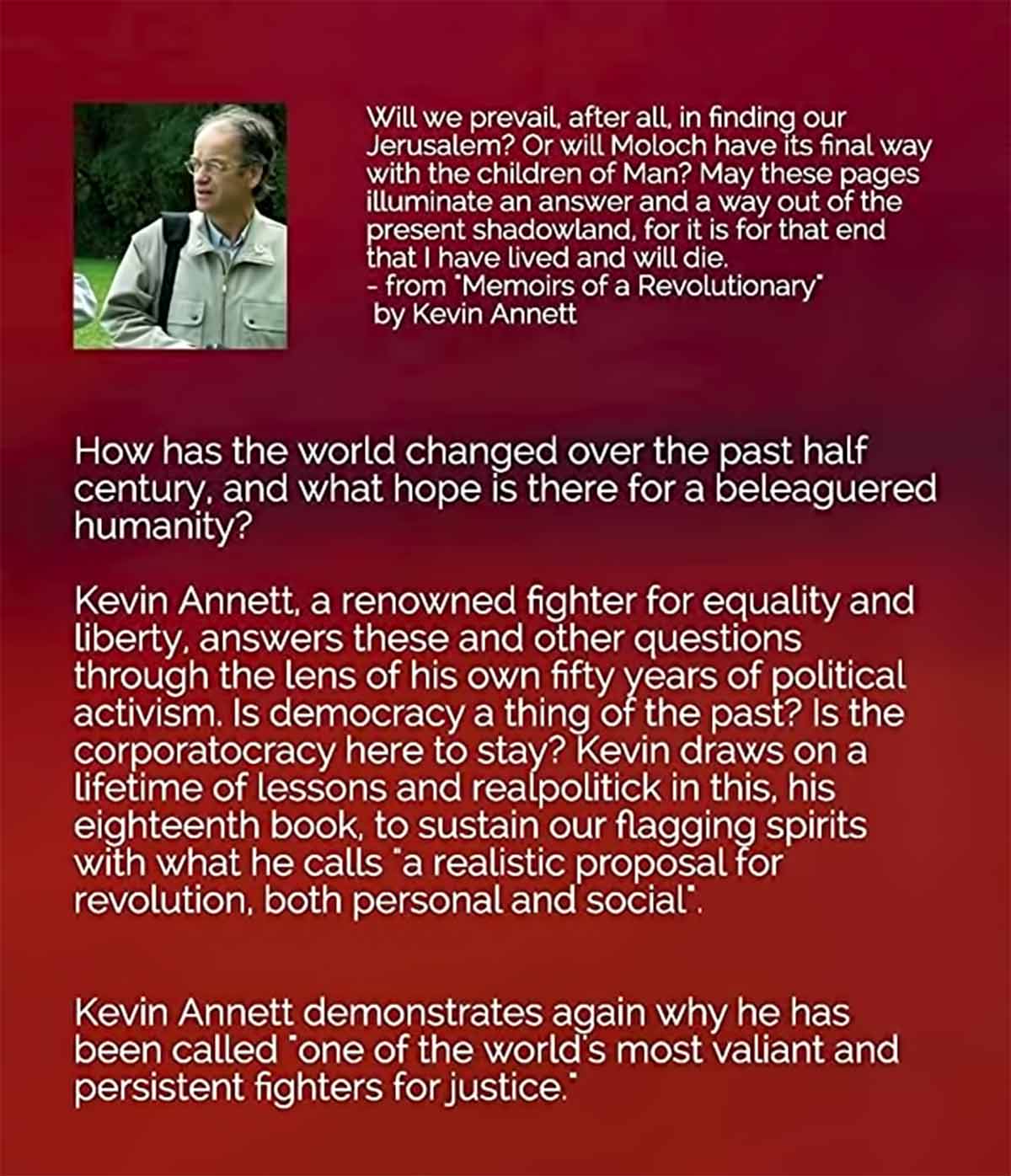 follow links as necessary
International Child Sex Trafficking,
Organ and Adrenochrome Harvesting Ring
Run by the Vatican
Voice of the Republic,
Kevin Annette
www.murderbydecree.com

  www.murderbydecree.com

•    The word is said so easily, so casually, so lifelessly: Genocide. The word means nothing to most people. To the rest, it is little more than the self-serving rhetoric of politicians and popes. But when I hear the word, I hear the tortured screams of little children that never stop, day or night.

•    I see a Vancouver Island Priest electrocuting a five-year-old boy with a cattle prod until he dies, his body tossed onto a pile of other small corpses and then buried in a secret grave barely a mile from where I would work one day.

•    I smell the sickly scent of burning flesh as other dead children and even living, newborn babies are incinerated in the Christian death camp furnaces that burn day and night.

•    I watch as children are made blind in deadly experiments and others have their teeth yanked out without painkillers by upstanding Canadian doctors.

•    I see other children battered and raped and left to starve to death by men and women who sing Christian hymns the next Sunday in church.

•    I watch as Harry Wilson shows me the scar on his tongue through which United Church minister John Andrews shoved a needle when a young Harry spoke of the dead girl he found.

•    I witness a lone and stumbling survivor named William Combes, too crushed to speak publicly of his tortures but somehow willing himself to, against every odd, even as the world hates him for it and finally kills him without consequence: just another dead Indian.

•    I hear Jackson Steene describe how his testicles shriveled and died as he was sterilized under an X ray machine at the Anglican hospital in Alert Bay, along with all five of his brothers.

•    I listen as Ricky Lavallee sobs and describes being forced to bury the body of his brother Ernie by the same Catholic Priest who had just flogged him to death.

•    I witness the people of my country and its churches commit or excuse or pay for these abominations decade after decade, and still today, without a flicker of conscience or remorse; and then, when they are exposed, they destroy the evidence and the secret graves of their victims while absolving themselves, rewriting and normalizing their wrong, and getting away with their mass murder of over 60,000 children by issuing some pay cheques and a glib apology.

•    And I wonder how people can do such things so easily and still consider themselves human beings. I also remember how some of us fought so long and so hard to confront this murder and coverup until the truth was finally exposed at an enormous cost, including the death of seven of my friends. But then I watch as what we exposed is buried again and a false, sanitized history of the Canadian Holocaust is reissued by the killers and adopted as if none of these atrocities had ever happened.

•    And finally, I witness the world and everyone I know turn their indifferent backs on this carnage as if it doesn't matter; as if it has nothing to do with the plague that is now sweeping the world and all of them.

•    I know these things so deeply because my own life has been shattered by them. It is not another issue. It is all completely personal to me, for it has been my life for almost thirty years. And still do the spirits of the fallen walk with me and struggle to cry out through my inadequate and solitary voice, knowing that our screams are inaudible to the legions of the walking dead, and that whatever is spoken and attempted now will not stop the abomination from continuing. There now stands only that judgment that is on all of us.

•    So, in these last days, remember as an epitaph that whatever justice has come from the seeds we sowed is only because they were watered with our blood and suffering. Perhaps some of you will earn and redeem this sacred inheritance by your own sacrifice: the cost of your departure from this bloody Land of No-One.

    Genocide in Canada and Around the Globe:

YouTube

  YouTube
Queen Elizabeth II
monster bloodline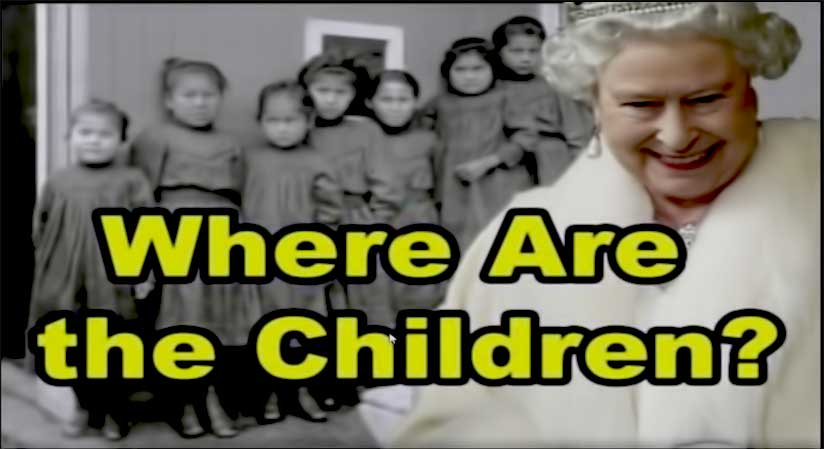 Video - click image
Where are the Kamloops children?
Click image for link to article
The Canadian Cabal
Pedophilia, Murder and Treason
Dating back to 3000BC the Cabal
has been involved in strange sexual practices.
There is evidence that Pierre Trudeau
was a communist and a pedophile.
Video - click image
Jeanette Archer
Exposes Royal Family
Jeanette Archer exposes UK Royal family
and her personal experiences of
ritual satanic abuse at Windsor Castle.
From on or about
12 October 2021
Audio mp3 - click image
European Royals
killing naked children
for fun
at human hunting 'parties'.
Audio MP3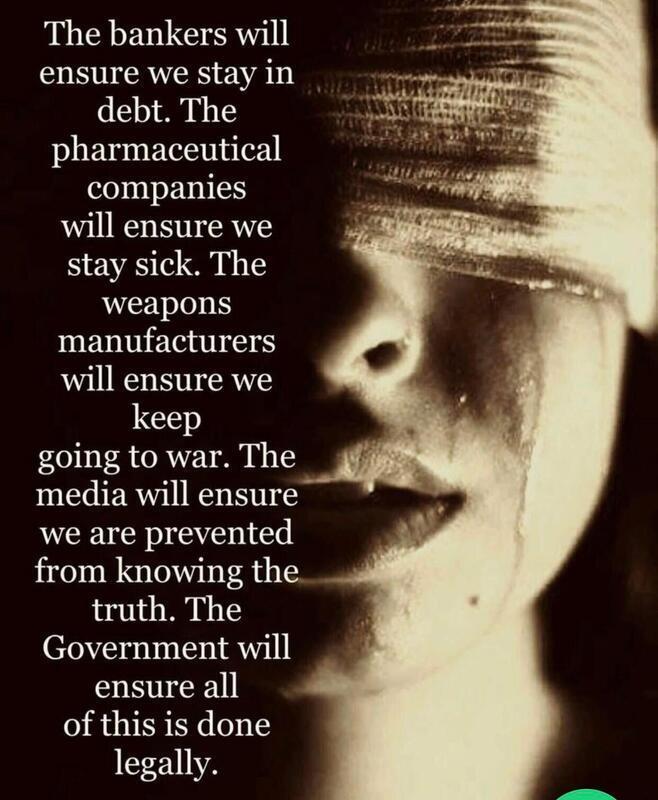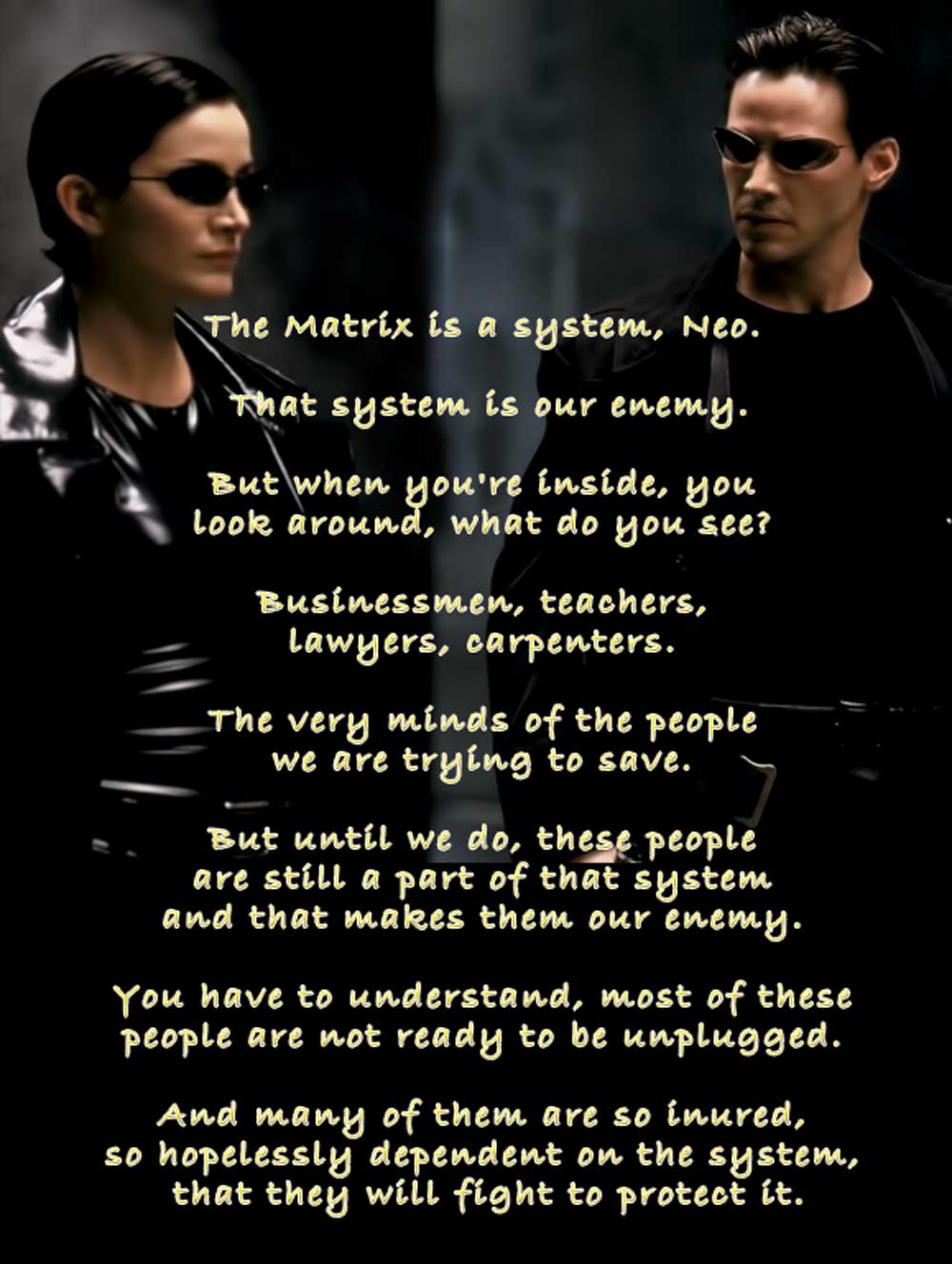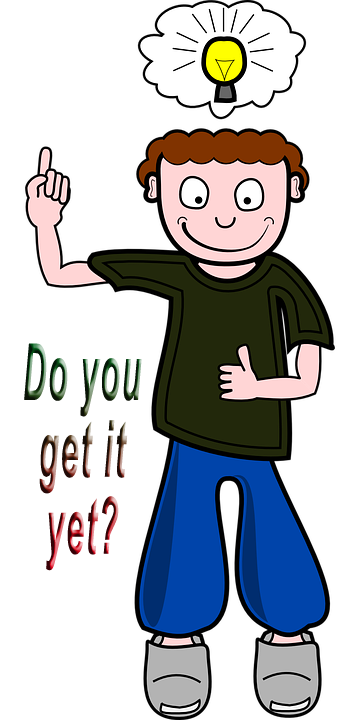 This website is always
'work in progress' and your
contributions, corrections and
suggestions are invited

Please report broken links
Send files or messages direct to
redpilledtruthers@gmail.com
Browse in safety ...
... this website does not collect
any information or leave cookies
email: redpilledtruthers@gmail.com
Contact Red Pilled Truthers