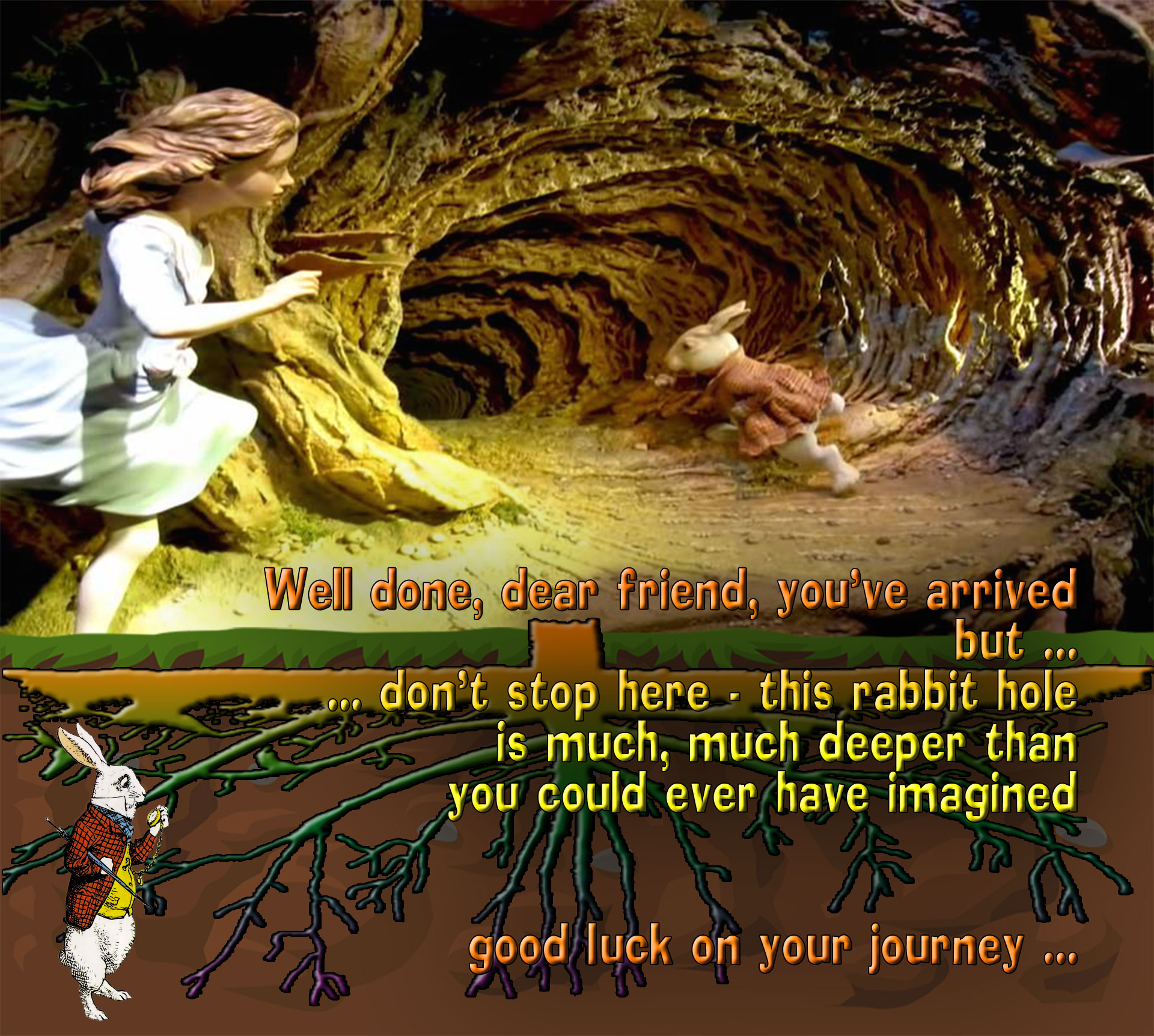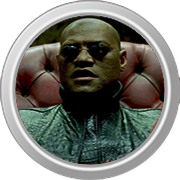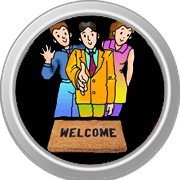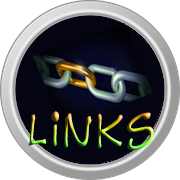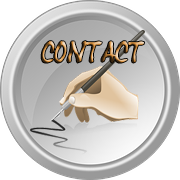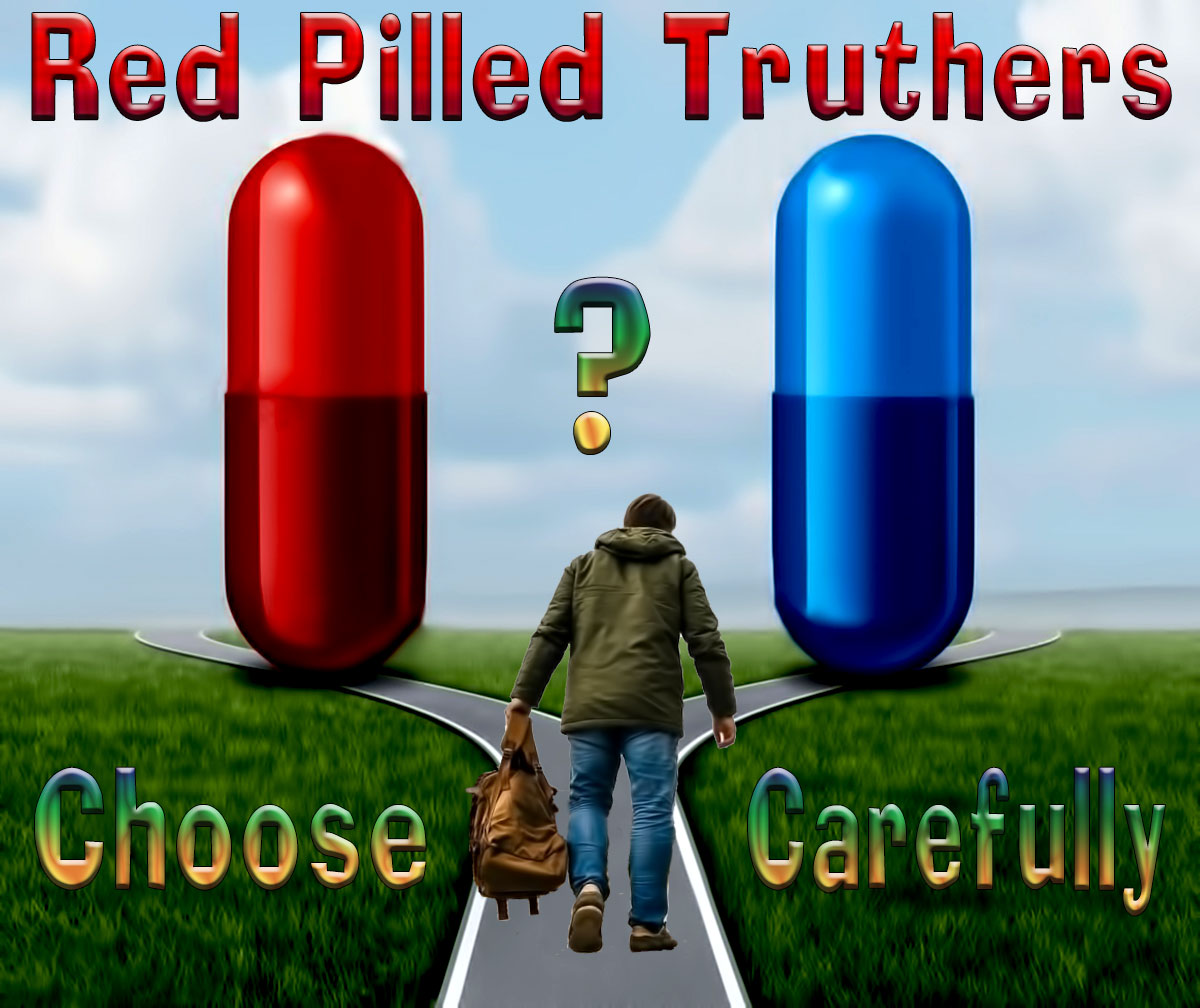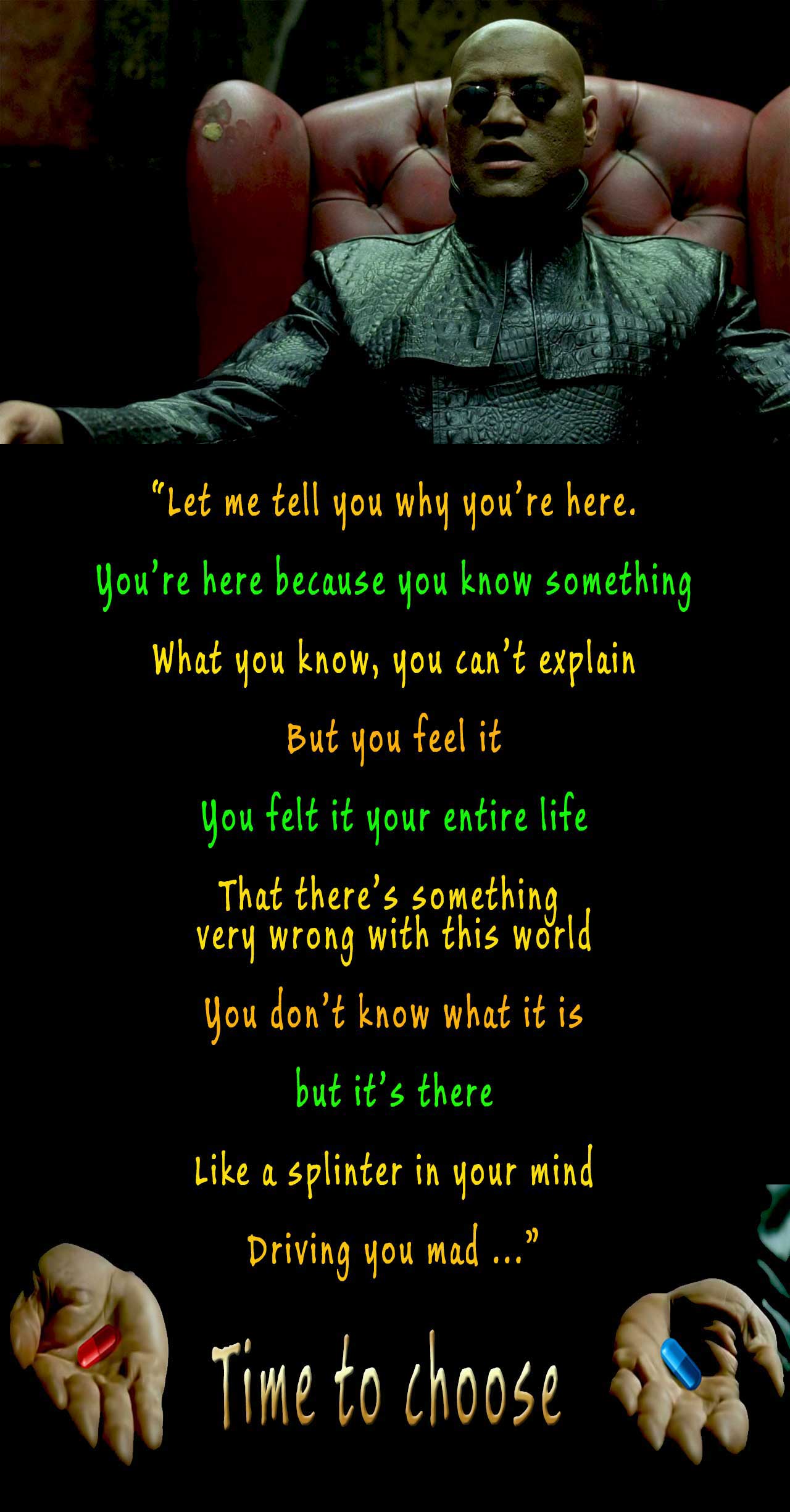 click this image for video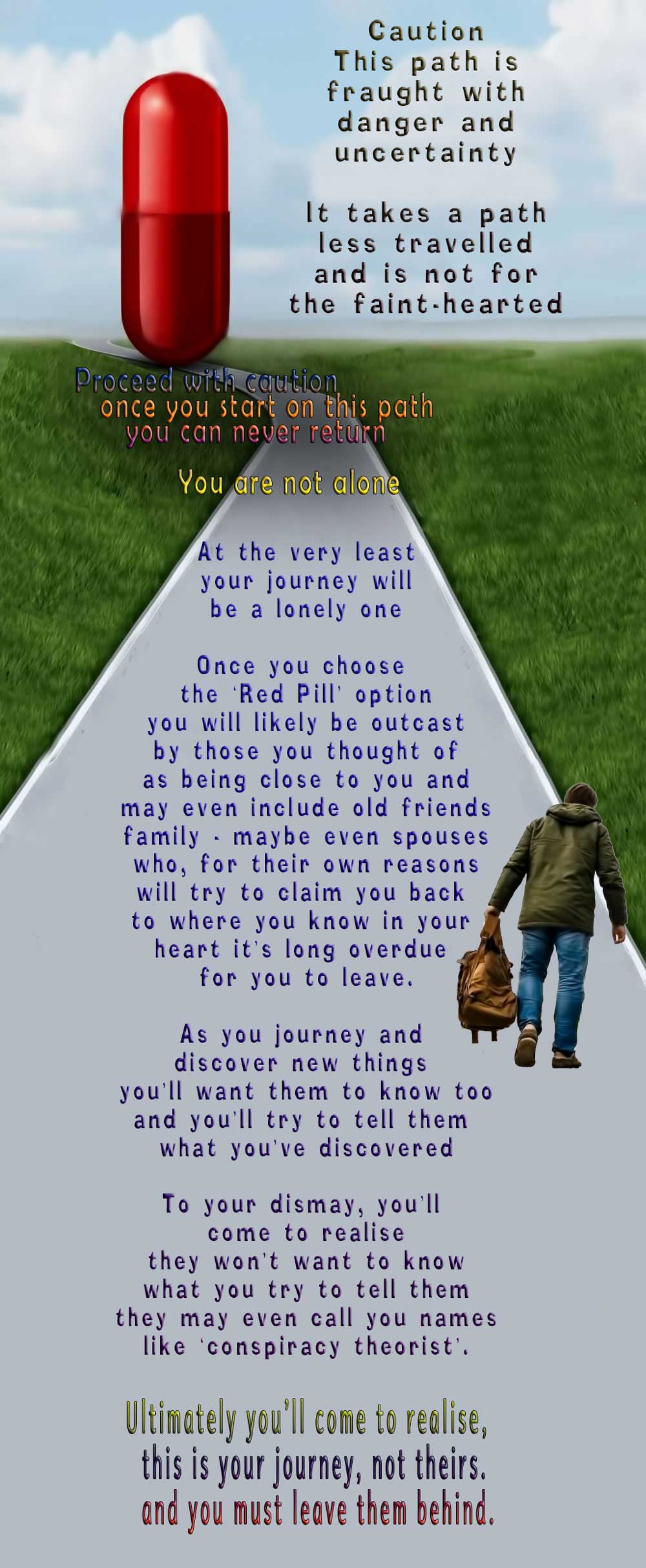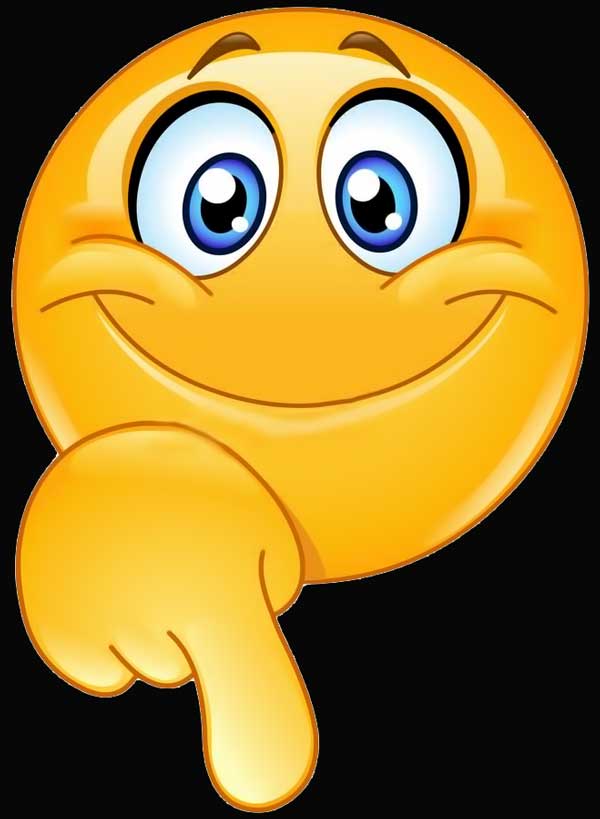 click the image below for ALL
website-page navigation buttons
or scroll down to continue
website introduction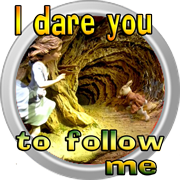 Go to Rabbit Hole Grand Central for links to all pages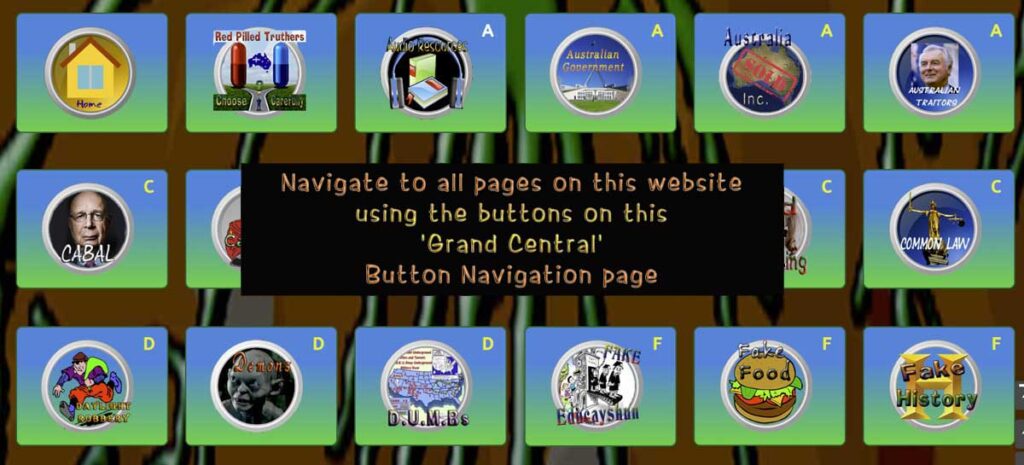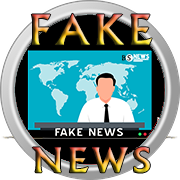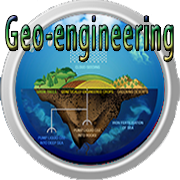 click image for video
WHAT IS AUSTRALIA?
WHERE IS AUSTRLIA?
WHY ARE WE PAYING ANY TAXES AT ALL?
WHO ARE WE PAYING TAXES TO?
WHERE DO OUR TAX PAYMENTS GO?
click image for video
Australian Taxation Office
DOES NOT EXIST
BREAKING NEWS!!!!!
The I.T.R. (Institute of Taxation Research) has now received irrefutable proof (through an exhaustive Freedom of Information Act search), that the Australian Taxation Office was never officially gazetted in 1973 at its formation. Legally, therefore, the A.T.O. does not exist!
A barrister in Sydney presented this information to a Judicial Registrar who was hearing a liquidation proceeding.
The Registrar adjourned the case immediately, after appearing "visibly shaken".
Only a matter of hours later, an airline pilot who is in the Federal Court in Melbourne, against the A.T.O., was contacted by solicitors representing that august body, and informed that they were not proceeding with the case. I wonder why?
I quote from an earlier F.O.I. Act request asking for ".. certified copies of the documents that establish the Australian Taxation Office".
In response, Mr. R. J. Tomkins, (A.T.O. Solicitor), reports:
"With regards the creation of the Australian Taxation Office (A.T.O.), I was able to ascertain that the A.T.O was created as a branch of the Commonwealth Public Service by an executive instrument in 1973. Officers of the Commonwealth Public Service are assigned to the A.T.O and the Commissioner of Taxation is put in charge of those Officers by section 25(4) of the Public Service Act 1922. "An extensive search of the A.T.O. library and records management system failed to identify any document relevant to this part of your request.
Similarly, enquiries to the Commissioner's Office, People and Structures Branch, The Delegations and Authorisations Officer and the Parliamentary Business Unit did not identify any document. "On the advice of the Australian Government Solicitor's Office, I contacted the Office of the Official Secretary to the Governor-General in an attempt to identify, and obtain a copy of the executive instrument. This office referred me to the Federal Executive Council who then suggested I contact Australian Archives.
A detailed search by all offices failed to locate the relevant document. "Accordingly, I am obliged in terms of section 24A of the Act to deny access to this part of your application on the grounds that I was not able to locate the requested document".
It was from this original F.O.I. Act request, that the I.T.R. was eventually able to identify that the A.T.O. was never legally formed, and therefore, has been illegally illiciting taxes since its formation!
The I.T.R. takes the view that all the tax laws in the country are illegal anyway, (under an illegal Constitution), and that therefore, taxes are voluntary."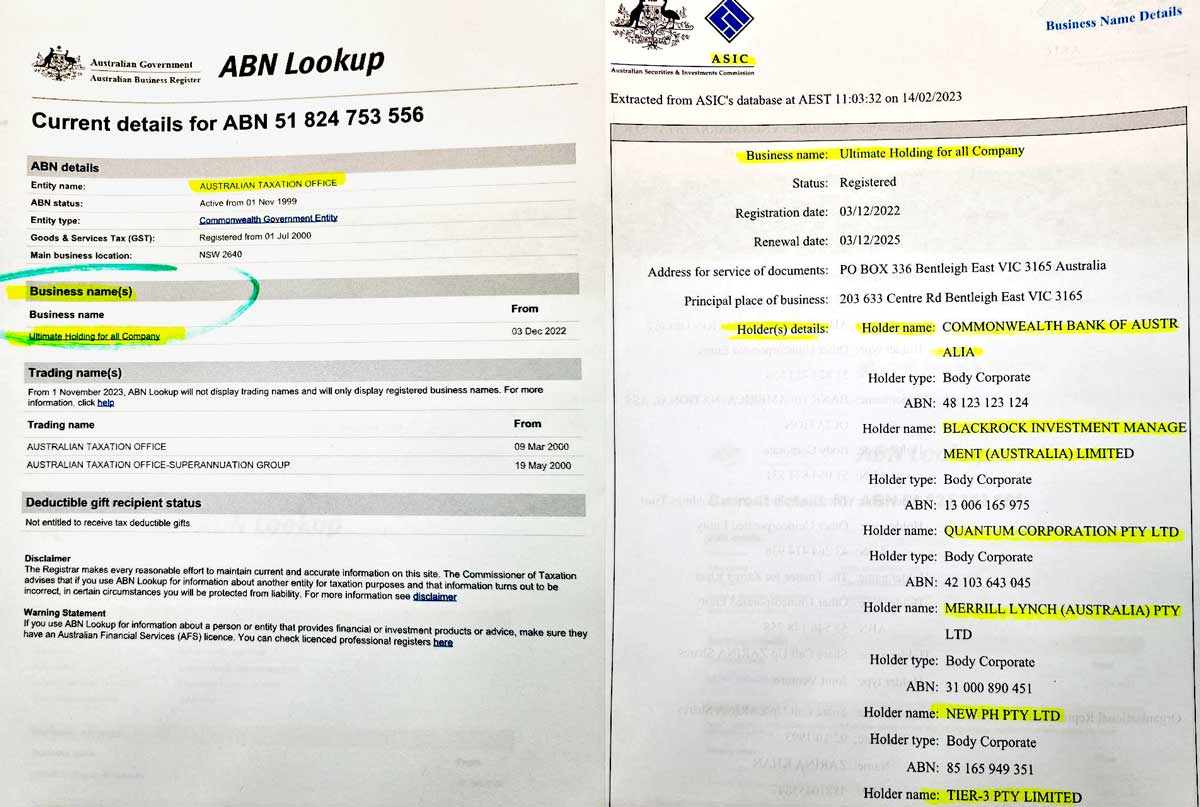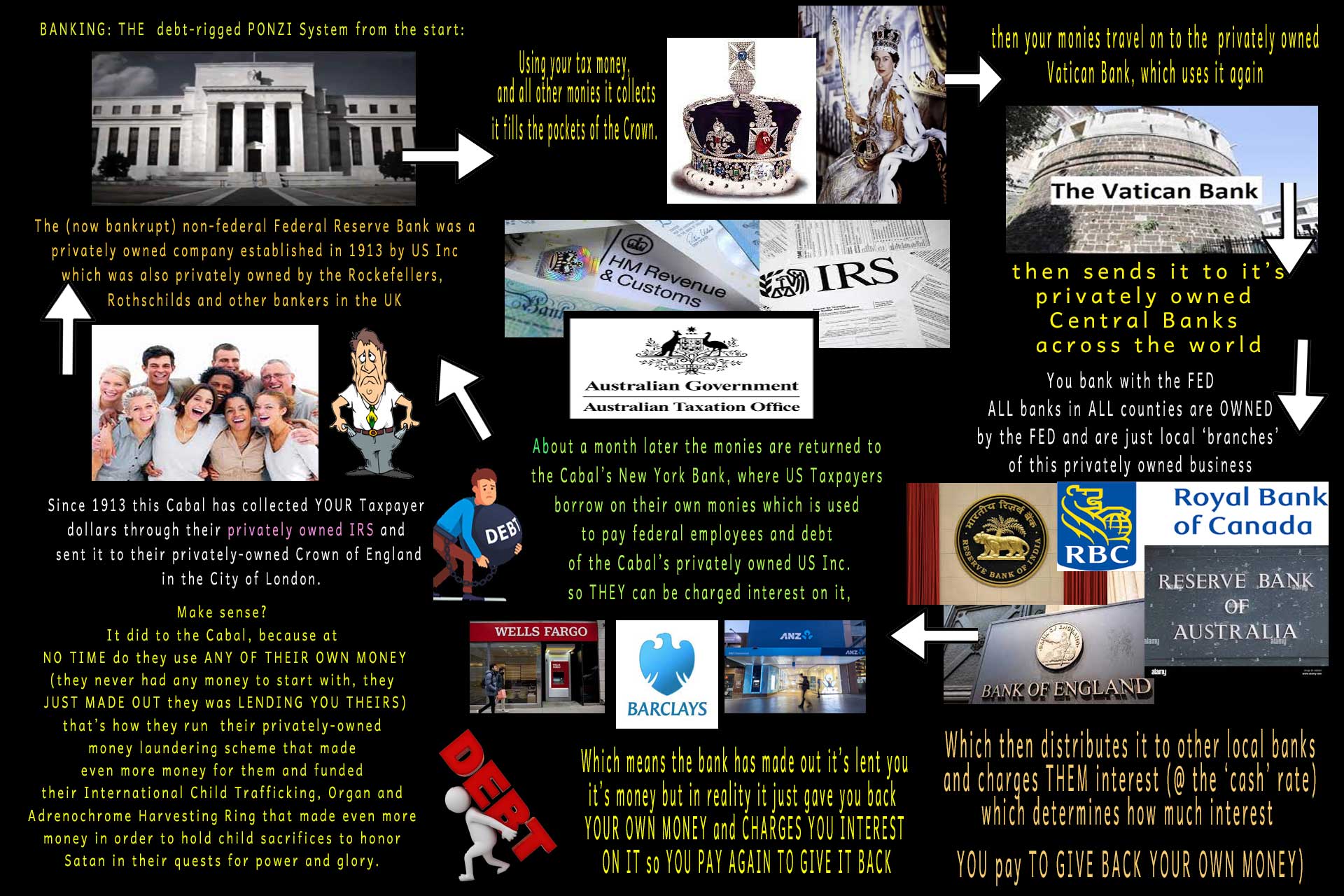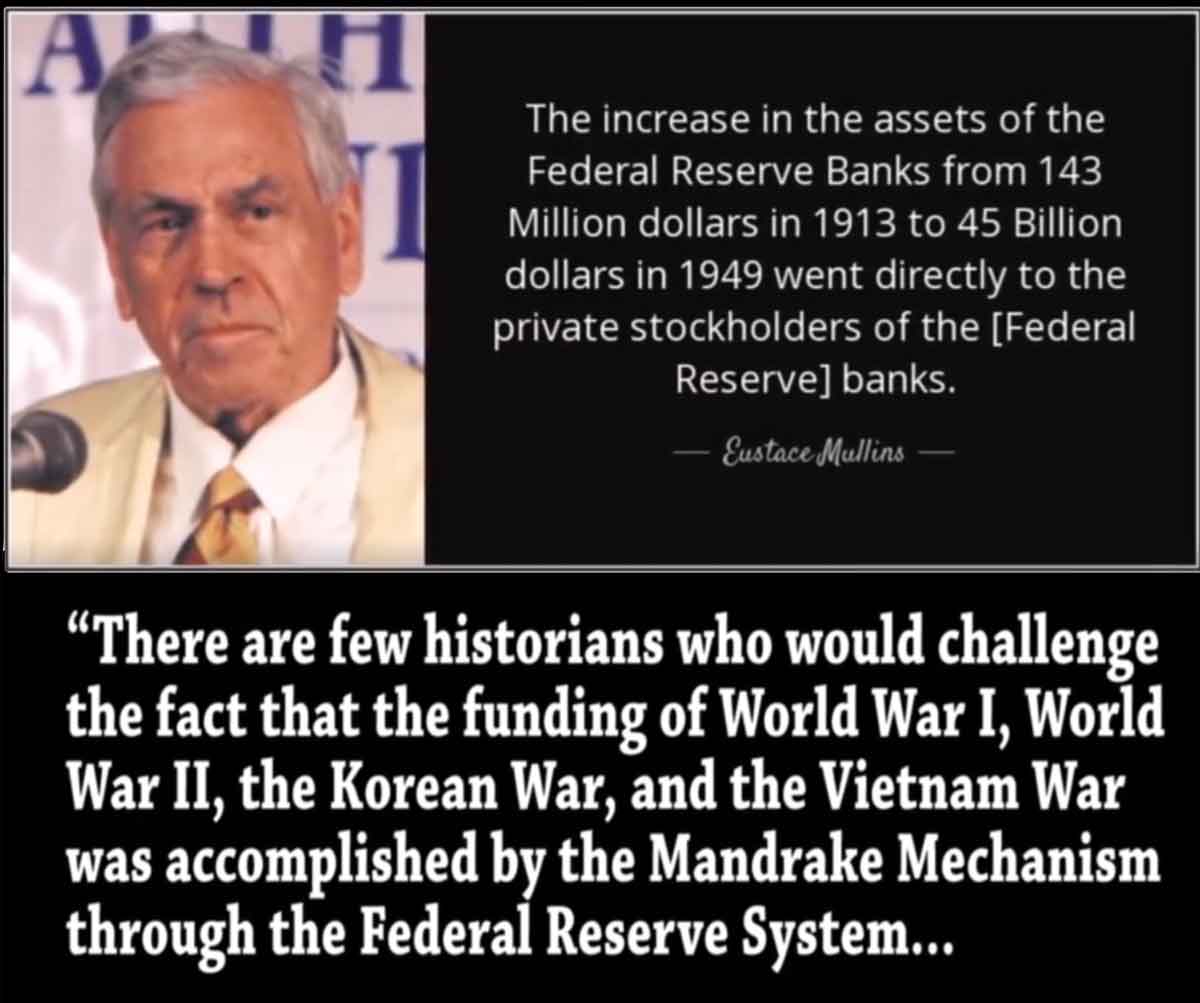 Video - click image
The Titanic Secret
of
Jekyll Island
Robert Sepehr
Jekyll Island is located off the coast of the state of Georgia, where a secret gathering of elite bankers and politicians took place in 1910 laying the foundations for the Federal Reserve System in 1913, a year after the sinking of the Titanic (or sister ship Olympic).
Three of the wealthiest Americans living at the time, none of whose wealth came from banking and all opposed to the formation of a central bank, passed away on the maiden voyage of Titanic: (((Benjamin Guggenheim))), (((Isidor Straus))), and John Jacob Astor IV, the richest man in the world at the time.
The legislation establishing the Federal Reserve was then passed the day before Christmas Eve, while most of Congress was away for the holidays.
Operating outside of the constraints of the U.S. government, the "privatized" FED controls the US government's central banking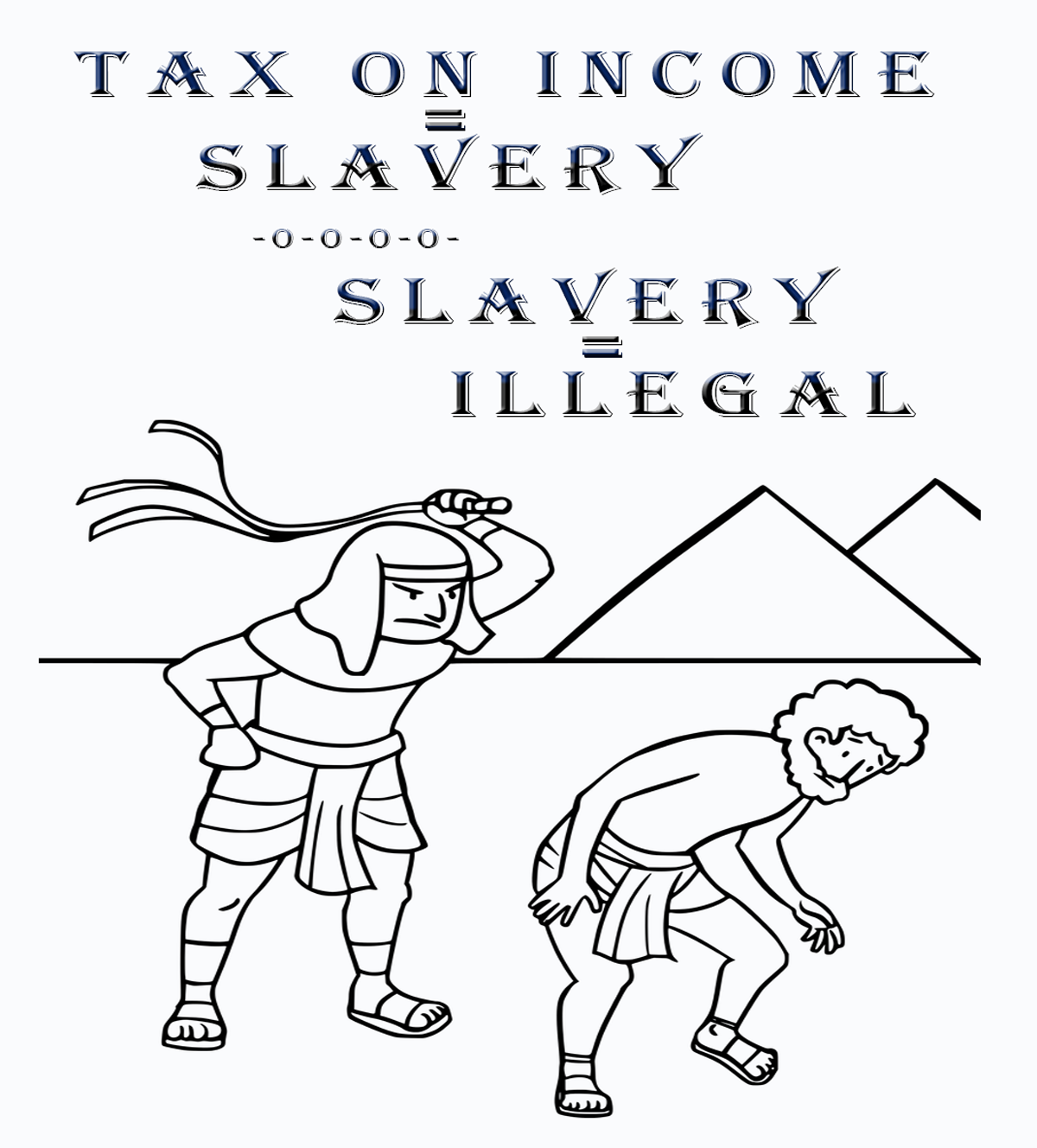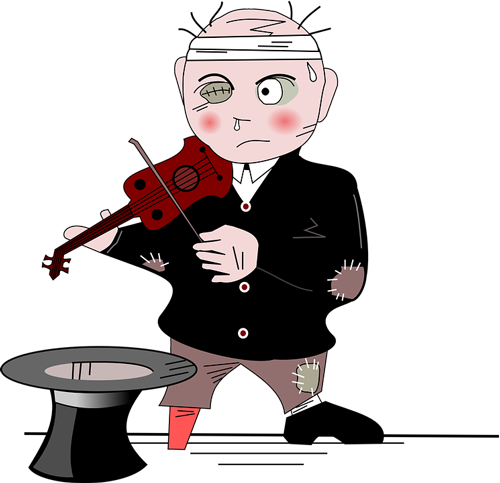 TAXES
For anyone who has the nerve to tell me
that we need to pay for water have a read,
at first I thought this was funny….
Then I realised the awful truth of it.
Be sure to read all the way to the end!
Think bin taxes need to be added in too.
Tax his land,
Tax his bed,
Tax the table
At which he's fed.
Tax his work,
Tax his pay,
He works for peanuts
Anyway!
Tax his cow,
Tax his goat,
Tax his pants,
Tax his coat.
Tax his tobacco,
Tax his drink,
Tax him if he
Tries to think.
Tax his car,
Tax his gas,
Find other ways
To tax his ass.
Tax all he has
Then let him know
That you won't be done
Till he has no dough.
When he screams and hollers;
Then tax him some more,
Tax him till
He's good and sore.
Then tax his coffin,
Tax his grave,
Tax the sod in
Which he's laid.
When he's gone,
Do not relax,
It's time to apply
The inheritance tax.
Accounts Receivable Tax
Airline surcharge tax
Airline Fuel Tax
Airport Maintenance Tax
Boat Registration Tax
Boat License Registration Tax
Building Permit Tax
Capital Gains Tax
Cigarette Tax
Cooking Tax
Corporate Income Tax
Goods and Services Tax (GST)
Death Tax
Driving Permit Tax
Environmental Tax (Fee)
Excise Taxes
Income Tax
Fishing License Tax
Food License Tax
Petrol Tax (too much per litre)
Gross Receipts Tax
Health Tax
Heating Tax
Import Tax
Interest Tax
Inheritance Tax
Interest Tax
Land Tax
Lighting Tax
Liquor Tax
Luxury Vehicle Tax
Luxury Taxes
Marriage License Tax
Medicare Tax
Mortgage Tax
Payroll Tax
Pension Tax
Personal Income Ta
Pet Registration
Property Tax
Poverty Tax
Prescription Drug Tax
Sales Tax
Savings Tax
Real Estate Tax
Recreational Vehicle Tax
Retail Sales Tax
Service Charge Tax
School Tax
Telephone Tax
Trailer Annual Registration
Value Added Tax
Trailer 
Vehicle License Registration Tax
Vehicle Sales Tax
Water Tax
Workers Compensation Tax
Tax (VAT) on Tax.
And Now they want a blooming Carbon Tax!
STILL THINK THIS IS FUNNY?
Not one of these taxes existed 100 years ago, & our nation was one of the most prosperous in the world… We had absolutely no national debt, had a large middle class, a huge manufacturing base, and Mum stayed home to raise the kids.
What in the Hell happened?
Could it be the lying parasitic politicians wasting our money?
Oh, and don't forget the relatively new bank charges…. feees …. levys.
And we all know what we think of Bankers.
I hope this goes around the World at least 100,000,000,000,000,000 times!!!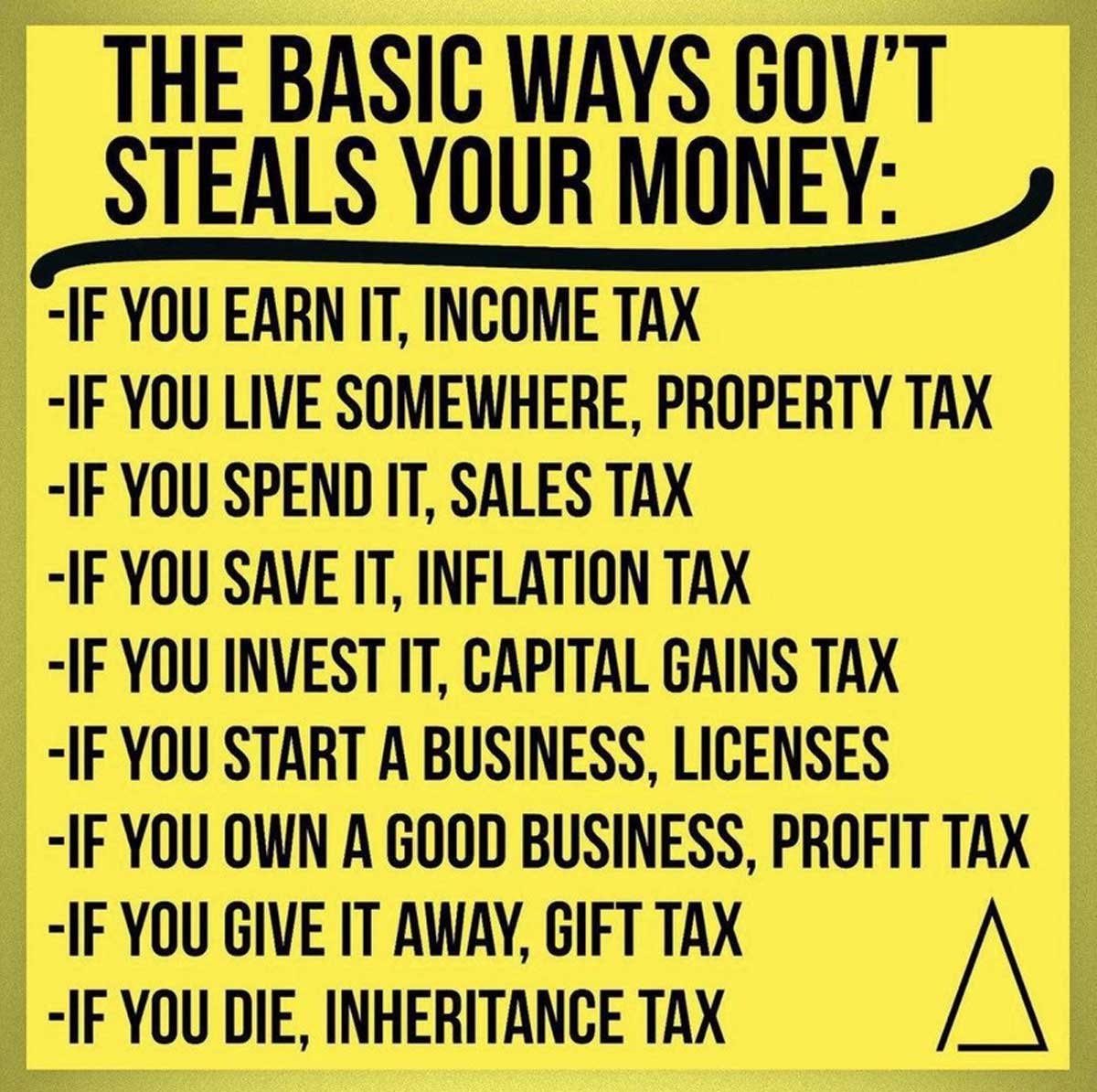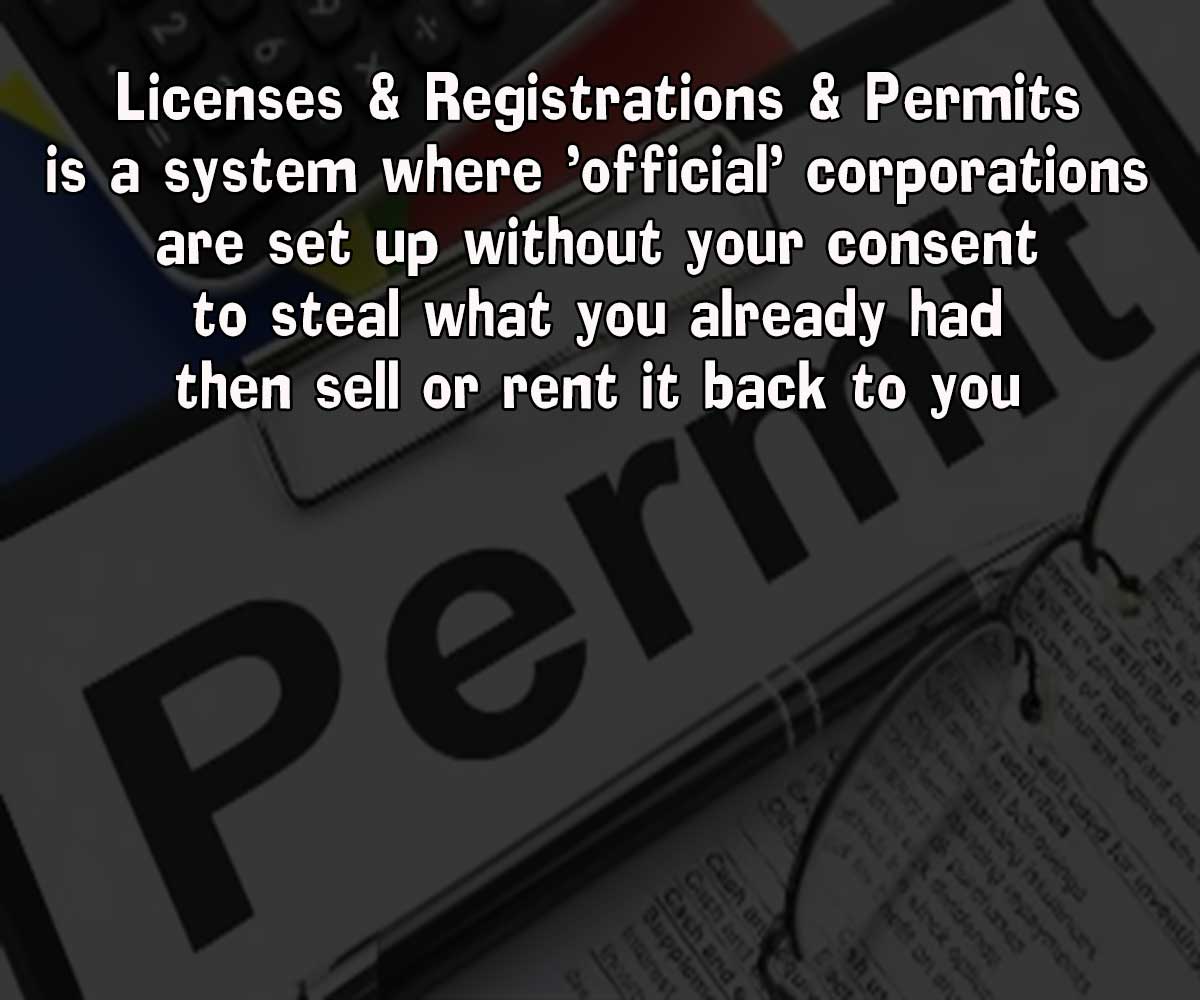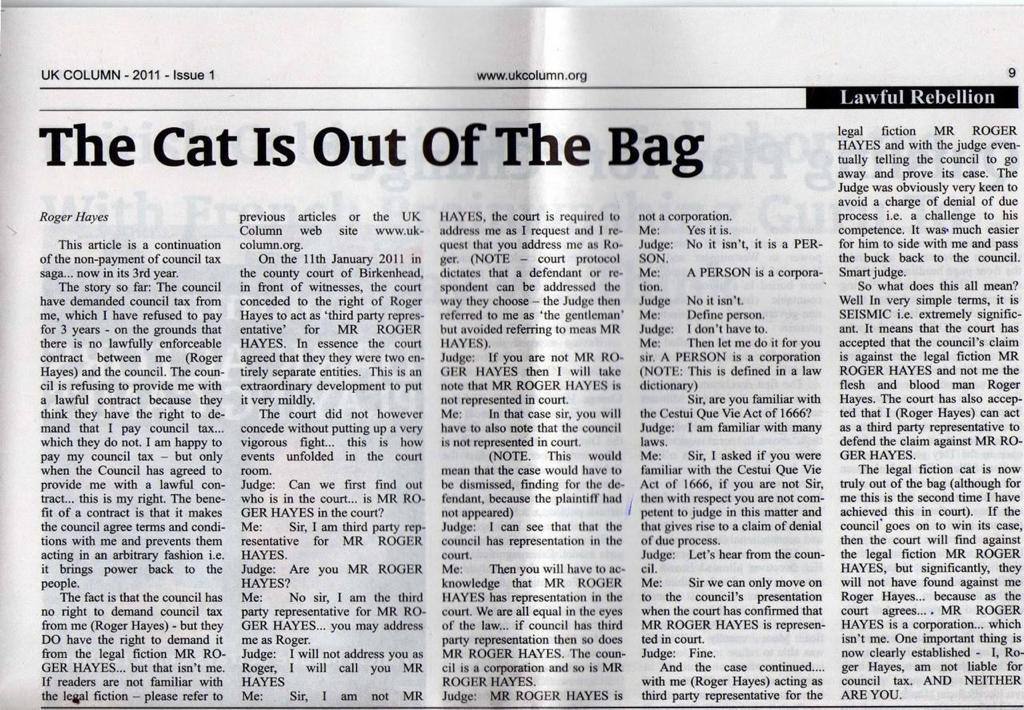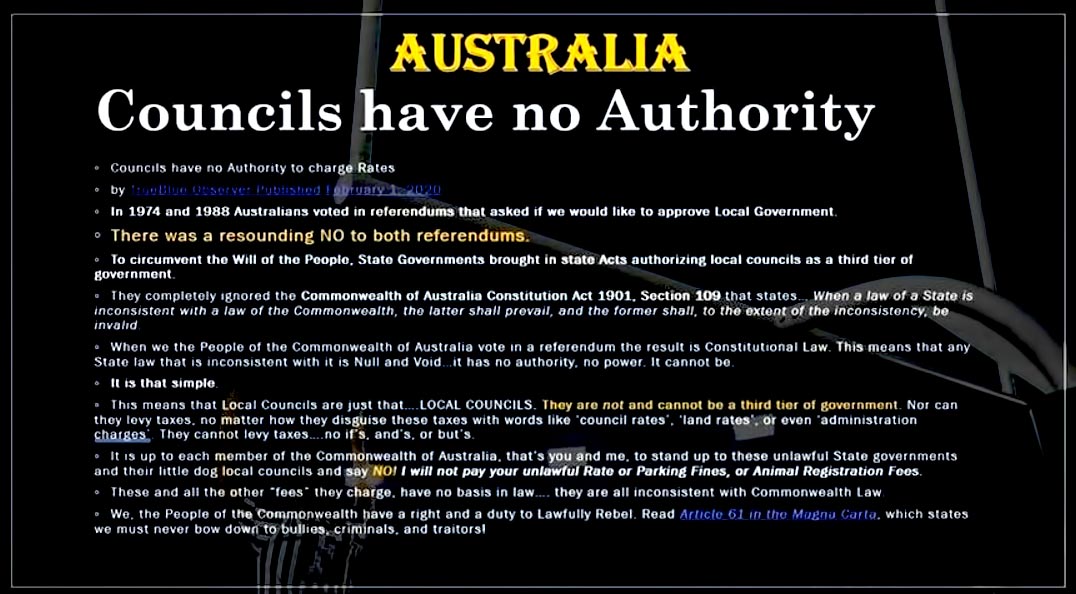 AUSTRALIA
COUNCILS HAVE NO AUTHORITY
to charge 'rates'…
In 1974 and 1988 Australians voted in referendums
that asked if we would like to approve Local Government.
There was a resounding
NO to both referendums.
To circumvent the Will of the People. State Governments
brought In state Acts authorizing local councils as a third tier of government.
They completely ignored the Commonwealth of Australia
Constitution Act 1001. Section 100 that states.
'When a law of a State
is inconsistent with a law of the Commonwealth,
the latter shall prevail,
and the format shall,
to the extent of the inconsistency be invalid'.
When we the People of the Commonwealth of Australia
vote in a referendum the result is Constitutional Law.
This means that any State law that is inconsistent
with it is Null and Void, it has no authority, no power.
It cannot be
It is that simple
This means that Local Councils are just that
….LOCAL COUNCILS.
They are not and cannot be a third tier of government.
Nor can they levy taxes.
No matter how they disguise those taxes
with words like 'council rates', 'land rates',
or even 'administration' charges.
They cannot levy taxes….no 'ifs', 'and's' or 'but's'.
It is up to each member of the Commonwealth of Australia,
that's you and me to stand up to these unlawful
State governments and their little dog local councils
and soy NO! – I will not pay your unlawful
Rates or Parking fines, or Animal Registration Fees.
Those and all the other 'fees' they,
(want to), charge. have no basis in law
… they are all inconsistent with Commonwealth Law
We the People have a right and a duty to Lawfully Rebel.
Article 61 in the Magna Carta states
we must never bow down to bullies
criminals and traitors.
click image for video
Council Rates pay or not to pay?
A fraud cannot be validated with a passage of time. Fraud is Fraud, and when Fraud is present in a contract it will make it null and void.
Do they have geographical jurisdiction, jurisdiction is where authority can be executed, eg Doctor in a Mechanic work shop, you have to understand that when the council sends a rate notice it is NOT the council that has sent a rate notice, it is a man or woman working for the council that is responsible for the rate notice, a council is a dead legal fiction like a building.
If there is no name, signature (there never will be) on the rate notice then the document is null and void, and it is not an invoice but rather a statement and statements are documenting that state payment was done, like a receipt of payment.
Then you will write to the CEO of the council and notify the captain of the ship that a man or woman in the council has sent a notice with fraudulent claims and that it is the CEO's responsibility to rectify the record.
You must rebut every claim on the rate notice this is done like so, write to the CEO and demand let the that you require presentable material evidence of those claims, presumptions are no good, and presumptions, terrorism and guilt is the basis their world, never make a claim yourself let the law do that for you.
By simply asking them provide the material evidence that I have a contract with you, signed in wet ink. or a combination of questions the list below but also know what they mean otherwise you could come unstuck especially when a third party or a collection agent to recover debt comes knocking at your door
1. Provide the contract signed in wet ink in accordance with the 2001 corporation act section 127/129
2. Produce the contract in accordance with 2006 section 44 execution of documents.
3. Why is your document is not signed?
4. Why 1882 bills of exchange is not complied with?
5. Why do you have an ABN / ACN ?
6. Are you or are you not a member and registered with ASIC ?
7. Who did you do your Oath to? And you where is your allegiance to?
8. Provide presentable material evidence that we have a contract.
9. How much GST are you collecting in the last financial Quarter
10. Under the penalty of perjury what is the geographical jurisdiction of Australia your council.
11. By not complying with corporate act 2001 section 127 are you not involved in fraud act of 2006 provide material evidence that you are not in malfeasance.
Remember you can hold them a bay with Questions like this or you can continue to the lien process. Which is in Face Book: The reality of Council rates, peter joseph Everything is a presumption in Law and any presumption can be dismissed by any formal challenge.
Remember Council workers are either dumb as mud, feel entitled, work for the UN or all of the above.
In around 1999 all govt departments were registered as incorporated Businesses, so they relinquished all former powers and to listen to them is like listening to an employee of McDonalds, 1942 the USA put together the Clearfield Doctrine Supreme Court Annotated Statute, Clearfield Trust Co. v United States 318 U.S. 363371 1942 "Governments descended to the level of a
mere private corporation.
Read the Clearfield Doctrine it is important to understand this, remember it is a mind game they are playing on you.
In closing whenever they give you documentation always respond 72 hrs or 3 days in contract law, he who leaves the battle scene first loses.
And all letters have similar structures whether dealing with Council pet registration, Council rates, and when dealing with utilities, you can't use the Clearfield Doctrine, but all require commercial contracts that's the common ground.
Lastly there is no magic letter that will stop the council or electricity companies from giving you paperwork but the better you get at this you will find that each time you will get someone new, that's when you know it is working, they don't know how to deal with you.
Always ask for the commercial contract and follow up with corporations act 2001,2006 and the 1882 bills of exchange and dabble into the bills of exchange and give them section within the document.
And above all HAVE FUN, this is your line of defence because you cant be belligerent.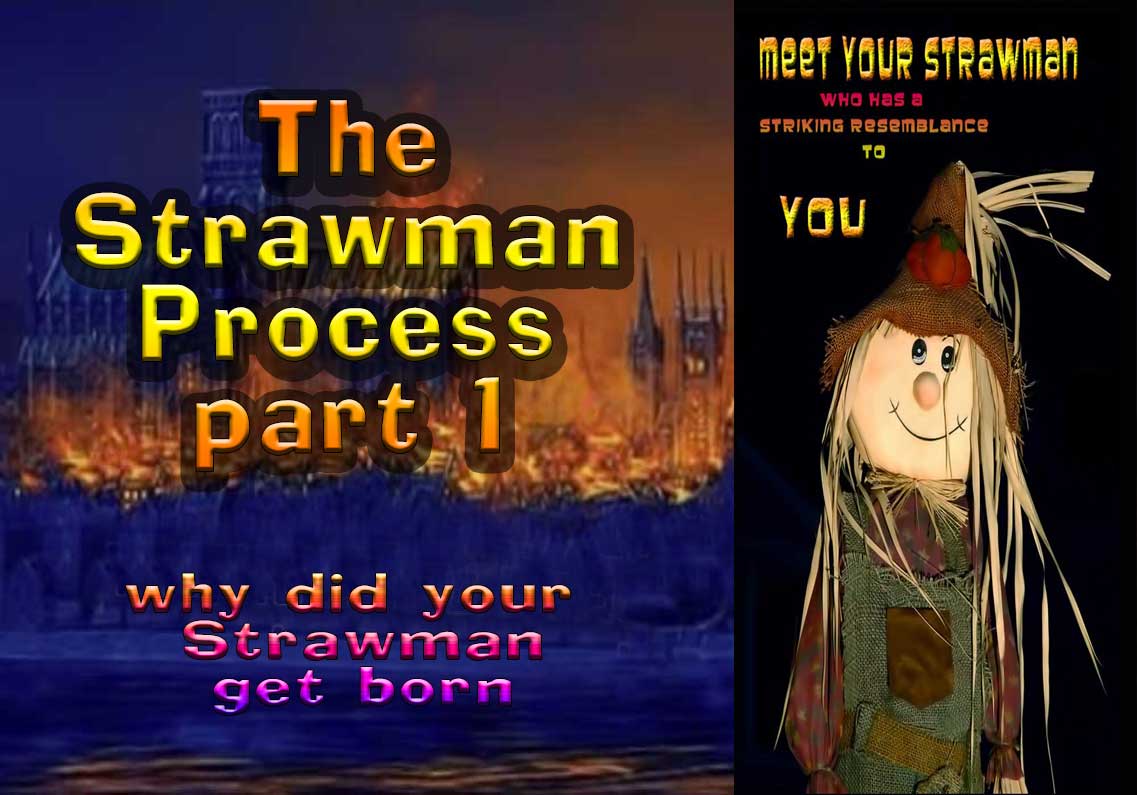 click image for video
THE STRAWMAN PROCESS
PART 1 - WHY DID
YOUR STRAWMAN GET BORN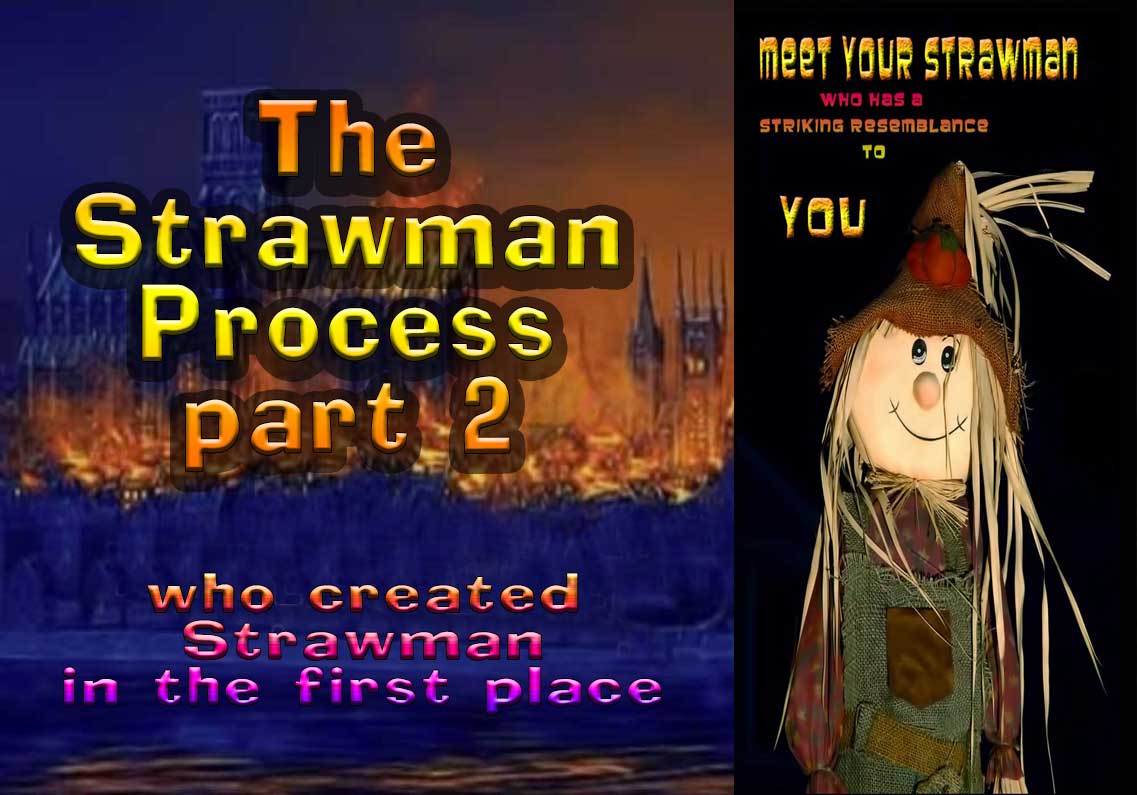 click image for video
THE STRAWMAN PROCESS
PART 2
AN EXERCISE IN
RAISING AWARENESS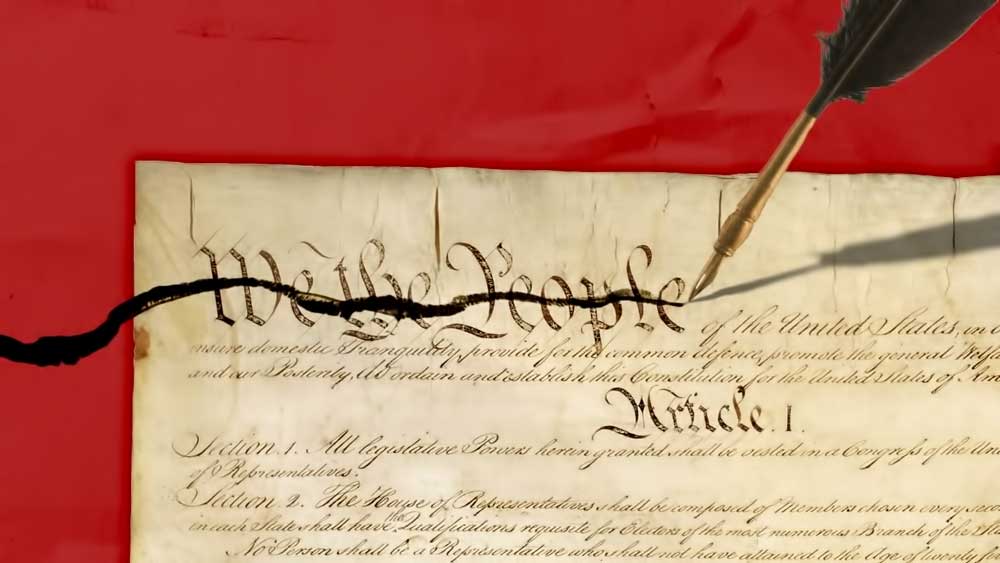 click image for video
PARKING CHARGES?
THIS IS SO MUCH MORE!
CONSENT OF THE GOVERNED
The Observation Deck is a channel which explores lesser known views on many subjects. From history to the roots of modern scientific facts and theories. Rather than seek to change the minds of subscribers, I simply pose views some may not have considered and leave the rest up to you.
I guess it actually is "For elucidation purposes only" and I hope you enjoy your journey of self-discovery and much as I do.
My opinions about the content are simply that, my opinions, and should not be taken as fact but rather as additional information you can form your own opinions about.
As the saying goes...
"I don't want you to think like me, I just want you to think."
We live in a universe of impossible possibilities and the Observation Deck acts as a vehicle to explore the known and unknowable in equal amounts.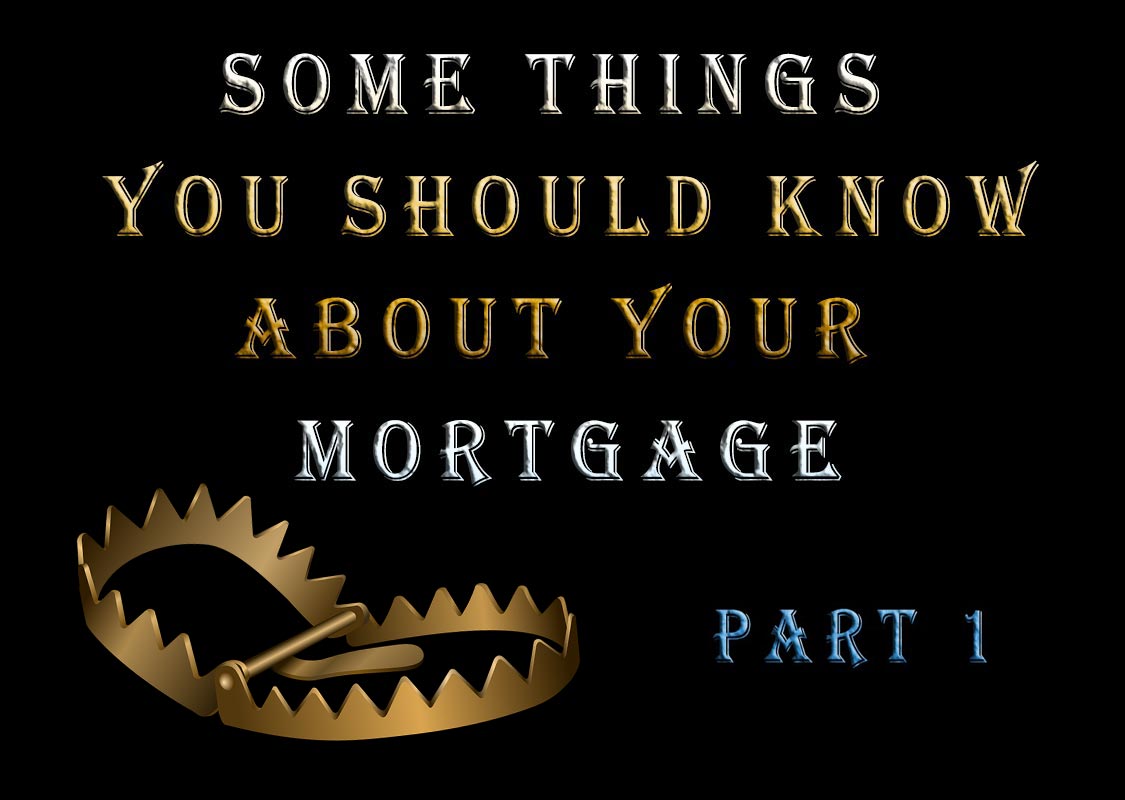 click image for video
MORTGAGES
DAYLIGHT ROBBERY
HOW THEY LEND YOU BACK
YOUR OWN MONEY
AND STEAL YOUR PROPERTY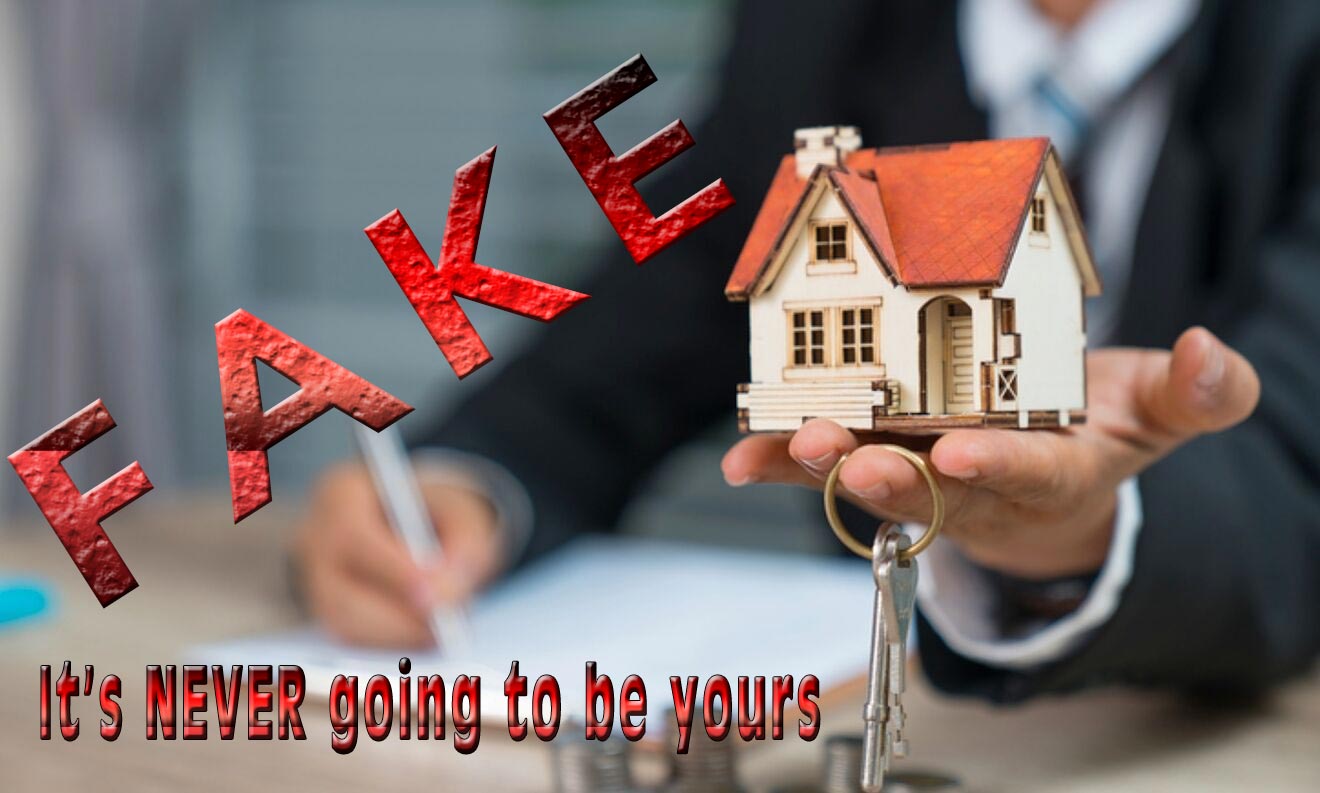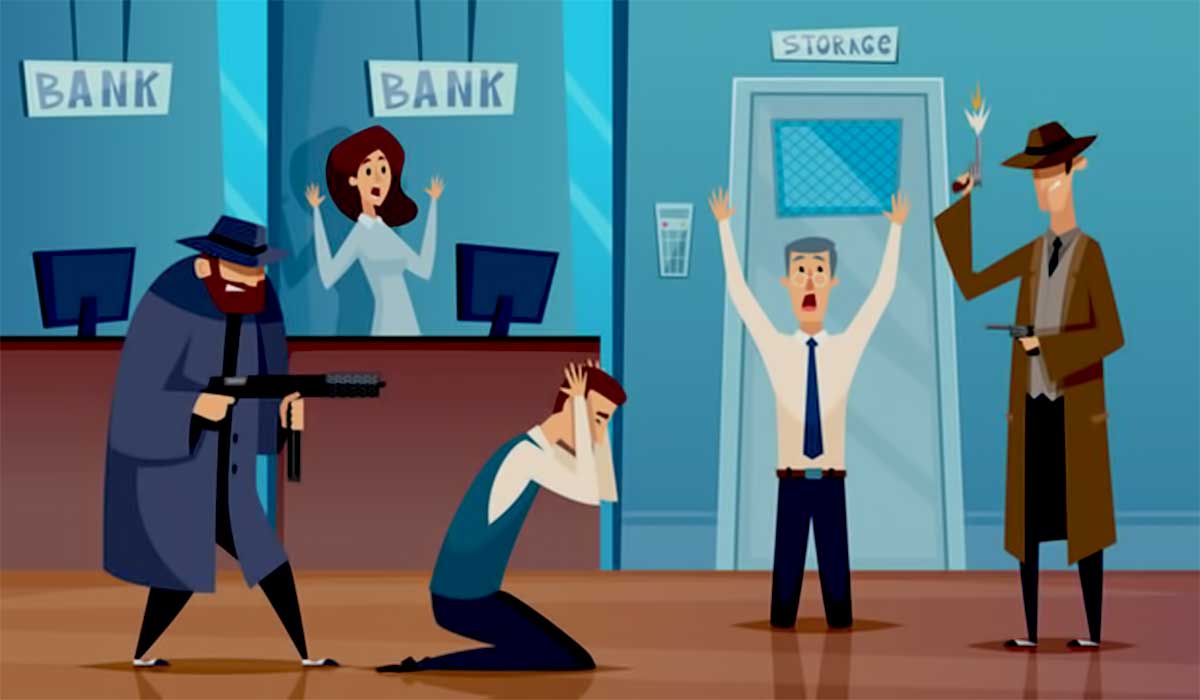 click image for video
How Banks Enslave Humanity
GREG REESE
Infringement Notice
Victoria Police
If we're ever to make a difference
it's going to need peeps to figuratively
'Man Up' and 'Grow a Pair' -
if we ALL did, they'd be so
bogged down with admin
with no funds to support
the system we pay for to rob us.
Bedlam for them.
1. You've received an infringement in your FICTION NAME.
2. Scan a copy of notice & envelope (keeping evidence of the fraud).
3. Write in red pen over top of letter 'Offer Declined & the date' write it twice
4. Put it back into envelope, wrote in the front in red pen, 'Offer Declined. No consent = No contract. Date.
5. Must post back within 3 days of receiving. If you don't that's consented acquiescence.
6. Before sending, let's look at the logo on the letter. The crown is of the Vatican an inverted pentagram, coat of arms of the Rothschilds. We will make up a letter to express knowledge.
You write - I am not a subject of the Vatican,
I do not consent to any Roman laws or Masonic laws.
7. Beneath the logo it's marked 'VICTORIA POLICE' but has no ABN so it's not lawful. So you wrote under it in red pen 'Dog Latin' 'No ABN' By them not indicating if VICPOL is a corporation it makes the entire infringement a counterfeit & criminal.
8. Top of doc, INFRINGEMENT NOTICE - write in red pen - DOG LATIN. You are not THE OPERATOR as you are the living man/woman not The Fiction.
9. Top right- Obligation number. Trying to give you a customer number for you to contract with.
10. All 'offense details' to the left again circle and mark in red as DOG LATIN. Note it says 'alleged offense' as there was no living witness, only a camera.
11. Right blue box - No 'Infringement penalty' can be placed until riven guilty in a court of law.
12. Centre of the letter 'Road rule 20' again not lawful, mark in red pen and circle ' Statutory legislation requires consent'.
13. In payment options see it's says again the word 'you' but who is you? And who is 'driving' unless doing commerce you are only travelling.
Or shut up and pay up,
until you can't afford the
increasing penalties any more.
click image for video
Car registration explained
Most people believe that when they buy a new car, that they HAVE to register it (In Britain, with the commercial company known as "The Driver and Vehicle Licensing Agency").
What very few people are aware of is the fact that the 'act' of applying for registration actually transfers the physical ownership of the vehicle from (you) - the purchaser who PAID the MONEY, to the 'DVLA' who licensed the vehicle.
That is, my friends, exactly how you give your vehicle away to a commercial company who has done NOTHING AT ALL for you and which does NOT have your best interests at heart.
Knowledge is Power explains how;
The change of ownership is shown by the fact that you, the previous owner, are now sent a document stating that you are now "the Registered Keeper" of the vehicle which you have just bought. You are left to pay for maintaining the vehicle which you do not own, and the actual owner can, and will, destroy the vehicle (which cost the owner nothing) if you, the 'Registered
Keeper' do not keep on paying for the use of the vehicle.
Destroying the vehicle would be unlawful if the vehicle did not belong to the company doing the destroying. (Clever plan, when you think about it BUT NOT LAWFUL!)
The vehicle will be crushed if the "Road Tax" is not paid. That 'tax' is substantial and was originally introduced as a fund contributed to by the drivers of vehicles, in order to build new roads for those vehicles to drive on, and to maintain all existing roads.
That was a very reasonable idea, and it means that all the roads in the country belong to the people who paid the money for them to be built and repaired.
HOWEVER, that Road Tax Fund has been hi-jacked and I have seen reports that state that 85% of that money is taken for other things which are in no way related to roads or driving.
Local Authorities say that they can't maintain roads properly as they do not have sufficient funds to do the work. The 'Road Tax' is increased for vehicles with large engines on the laughable excuse that they burn more fuel and so contribute more to global warming!!
THE REAL reason for the increase is, as ever, just a method of taking more money from people who have no idea what is going on!...
There is even a proposal now, that motorists be charged for every mile that they drive along the roads which they paid for and own. That, of course, is not the only stream of income from vehicles.
A major source of income is from the massive 'tax' on fuel for vehicles, and it has been stated that an incredible 85% of the selling price is the proportion which is not needed for the location, extraction, processing and delivery of the actual fuel.
In passing it can be remarked that vehicles can be run on water, compressed air, energy direct from the environment, permanent magnets, and even on gravity. It, no doubt, will come as a great shock to you that the inventors who have done this have disappeared suddenly as soon as they started testing their prototypes.
Far-fetched?
I personally know three people who have been told to "cease and desist - or else". When you understand the billions and billions in profit which are made through selling oil products, actions like that become very understandable, especially since the people who do these things own the police forces and courts and so they know that there will be no comeback no matter what they do.
You would think that there could be no further money to be squeezed out of the person who buys a car, but that is not the case.
There are two further major charges.
1.is an import duty on vehicles brought into the country from outside and that can be a substantial amount.
2. Is a most damaging charge called "Value Added Tax" in Britain and "Sales Tax" elsewhere. That tax is at present, 17.5% and forms a major increase in the selling price of almost everything.
No matter how much your earned income is taxed, the remainder will be used to make purchases, almost all of which will be taxed themselves and the components used in their manufacture, transport and advertising are themselves taxed, raising the price even further.
When these things are taken into account, it has been estimated that 80% of a person's earnings is taken away by the various taxes and other unnecessary charges! Professional economists have stated that the supposedly-free people living in 'democratic' Britain are actually substantially worse off than the 'serf' slaves of earlier times - SO MUCH FOR FREEDOM!
So, what about the Driving Licence or in America, the Driver's Licence?
Under Common Law, living mans have the right to travel freely and these days, that includes using a vehicle when travelling. The Legalese people want to persuade you that you are no longer a "Traveller" under Common Law, but instead, you are a "Driver" subject to their statutes, and they demand that a "Driver" must have a driving licence, car tax, car insurance, and anything else that they can think up.
If you wish to live in freedom and somebody asks to see your licence (which would have been issued by your 'begging' for the supply of one and so subjecting yourself voluntarily to their authority by doing so).
Then the question is "Why would I want one of those?".
A driving licence is only needed for the driver of a vehicle which is taking part in Commerce. It can be argued that transporting a Legal Fiction / Strawman is a commercial undertaking, so it would be advisable not to have anything related to a Legal Fiction / Strawman with you.
It is also very important not to give your name, address or (supposed) date of birth or to show any form of ID as that places you in a position of voluntary submission by:
(a) Obeying the command of another living man being (who is of equal standing to you) and/or (b) Associating yourself with, and consequently representing, a strawman who is automatically subject to all statutes, being itself, a legal fiction and part of that fictional world.
So, if you are not carrying a passenger who is paying for the journey and you are not stopping off on the journey to sell things and you are not transporting a Legal Fiction / Strawman, then you are not a "Driver" with a "Passenger", but instead, you are a "traveller" with a "Guest" if you are accompanied by a living man who is not a "person" and who is not carrying a Legal Fiction / Strawman around with him. Travelers do not need a driving licence.
Car registration explained (PDF)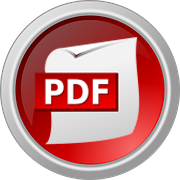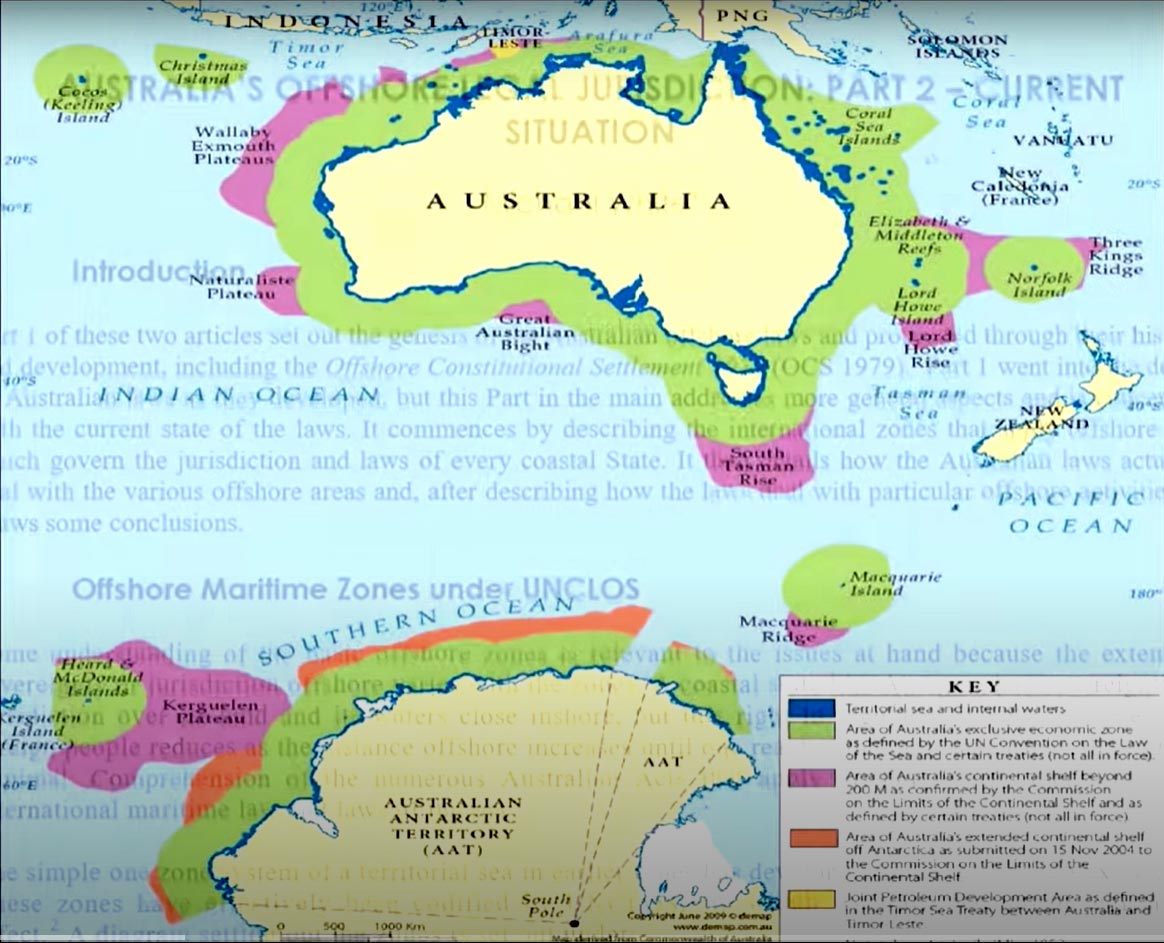 Click image for video
WHAT-IS-AUSTRALIA
AUSTRALIA and "Commonwealth of Australia" are not the same!
it appears that AUSTRALIA's border starts 200 Meters offshore and extends 200 nautical miles out to sea also including some islands, however, the Commonwealth of Australia is not "included" in the government's interpretation of what constitutes AUSTRALIA.
This may be happening in all western countries around the world.
AUSTRALIA
What Australia REALLY is
according to the
Australian Taxation Office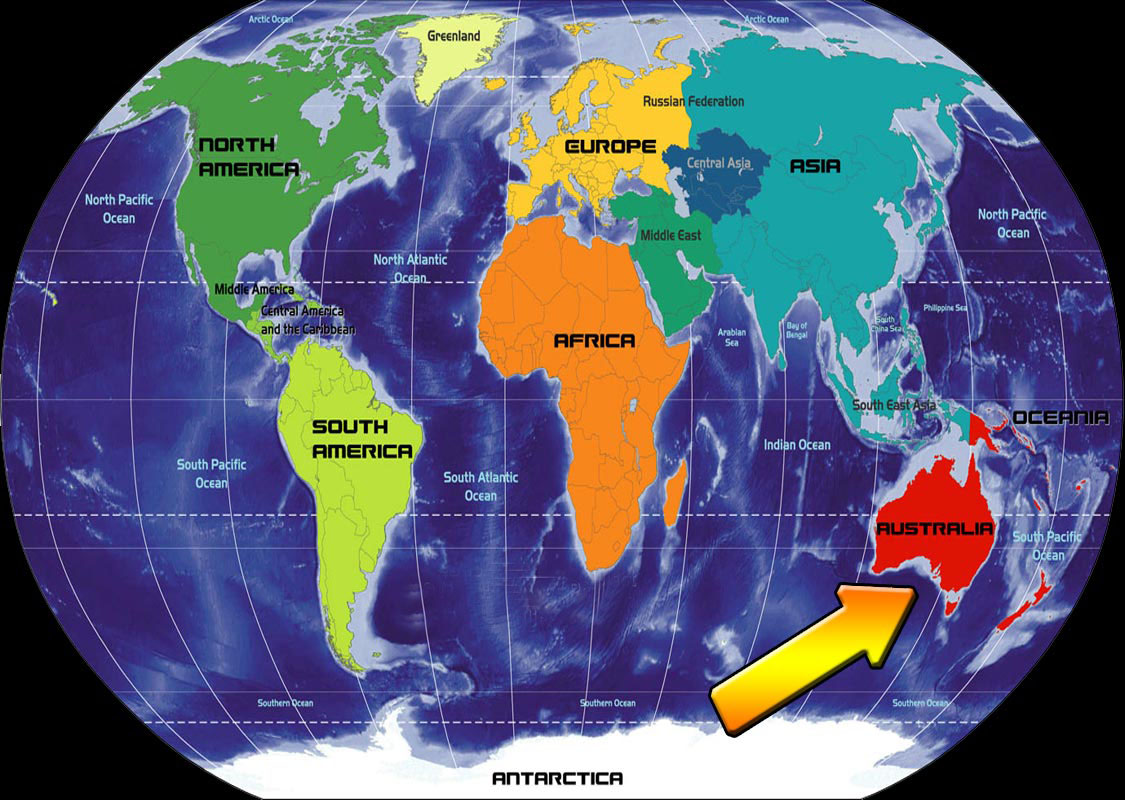 Click image for video
Where is Australia
What the government is hiding
Australia was sold to USA many years ago - but what was sold?
WHY are we paying tax to Australia?
WHERE does the tax go?
WHO is the tax being paid to?
WHAT is the tax used for?
The 'territories' or the huge lump of mineral-rich-dirt-with-no-name
surrounded by the locations listed.
Many of them couldn't even be listed as 'islands'
as they're not much bigger than bumps sticking out of the ocean.
Either way, more history that's been hidden
by the traitors posing as 'goverment'.
More skulduggery to screw us over
if it wasn't it wouldn't be a secret.

>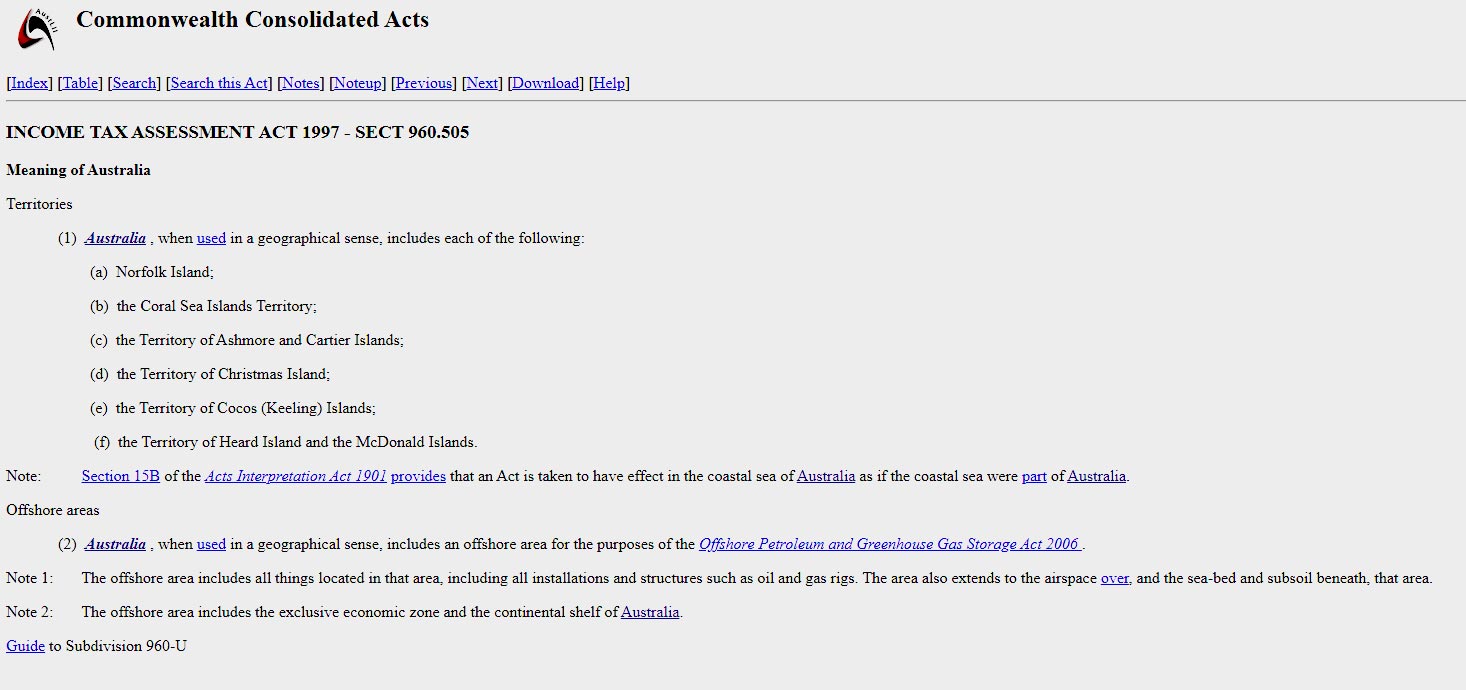 Click image for PDF
Australia
is FAKE
What the government is hiding
Australia that we know it to be
does not exist.
The following excerpt from the
Australian Taxation Assessment Act 1997
Section 960 5.05
Confirms 'Australia' is:-
INCOME TAX ASSESSMENT ACT 1997
SECT 960.505
Meaning of Australia
(1) Australia when used in a geographical sense, includes each of the following:

(a) Norfolk Island

(b) the Coral Sea Islands Territory;

(c) the Territory of Ashmore and Cartier Islands;

(d) the Territory of Christmas Island;

(e) the Territory of Cocos (Keeling) Islands;

(f) the Territory of Heard Island and the McDonald Islands.

(1) Acts Interpretation Act 1901 provides that an
Act is taken to have effect in the coastal sea
as if the coastal sea were part of Australia

Offshore areas

(2) Australia when in a geographical sense, includes an offshore area
for the purposes of the Offshore Petroleum and Greenhouse Gas Storage Act 2006

Note 1: The offshore area includes all things located in that area,
including all installations and structures such as oil and gas rigs.
The area also extends to the airspace over,
and the sea-bed and subsoil beneath, that area.
Note 2: The offshore area includes the
exclusive economic zone and the continental shelf of Australia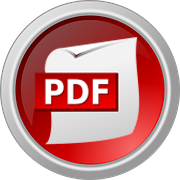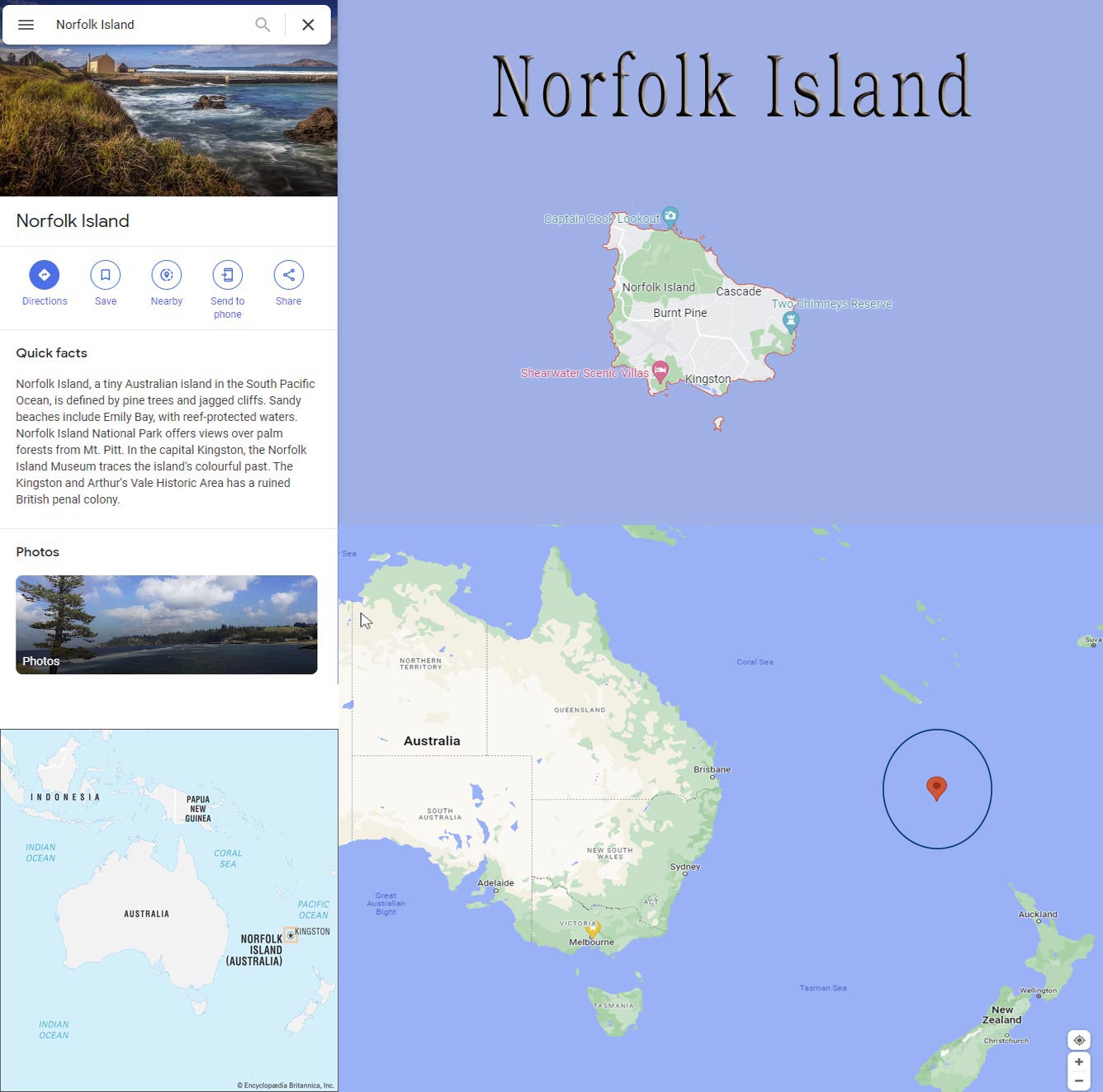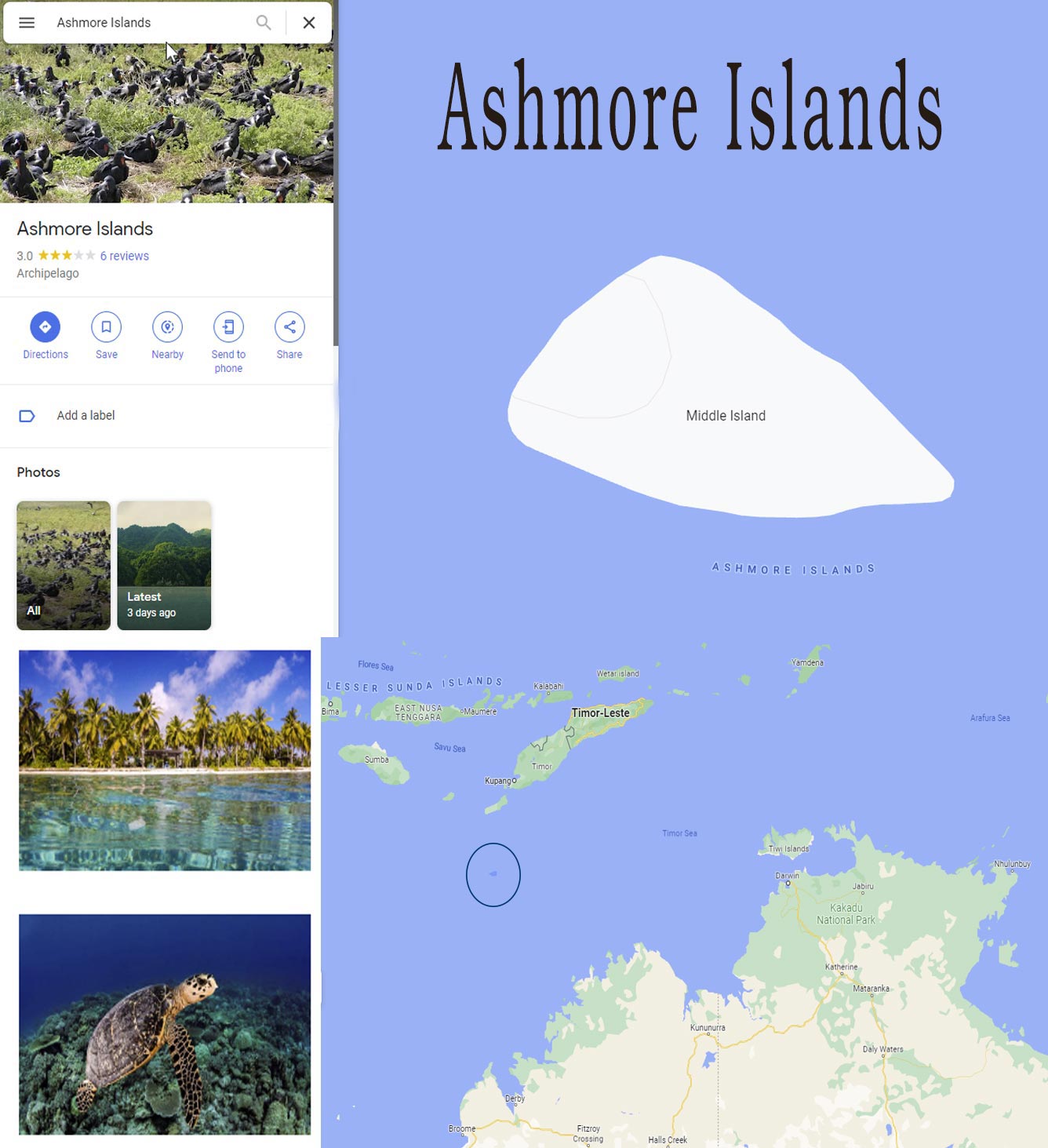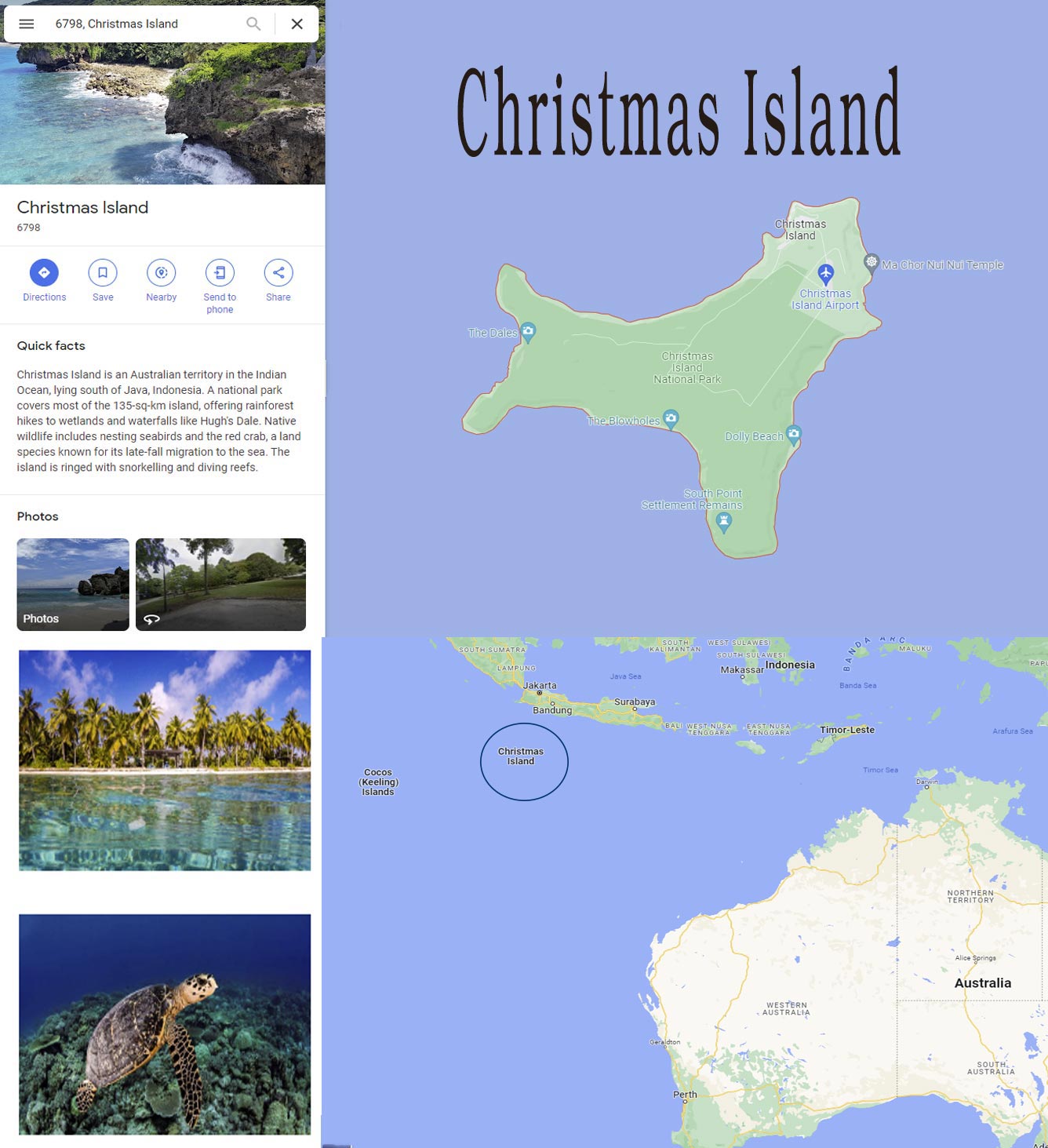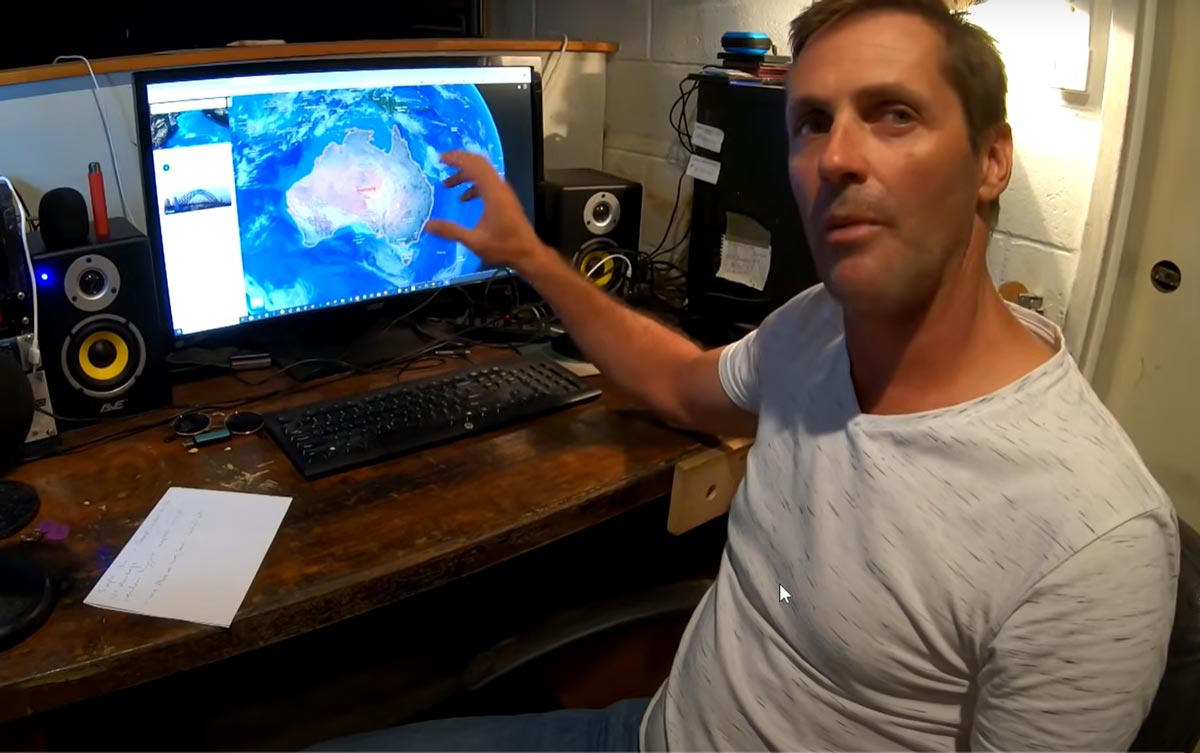 Click image for video
TREASURY-ISLAND
What Includes Australia
Due to the events Re: the so called Corona Virus,
this has been urgently uploaded for the latest finds
in relation to what includes Australia and New South Wales.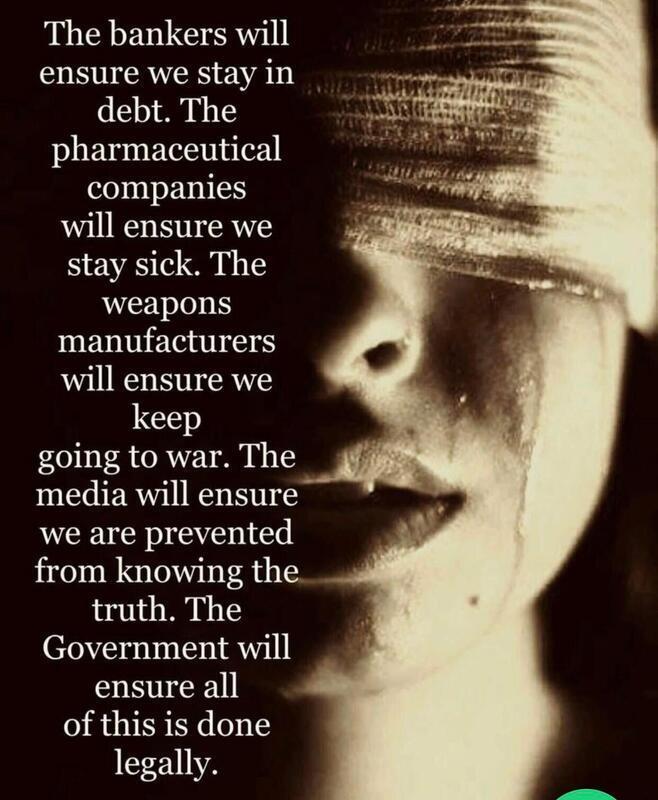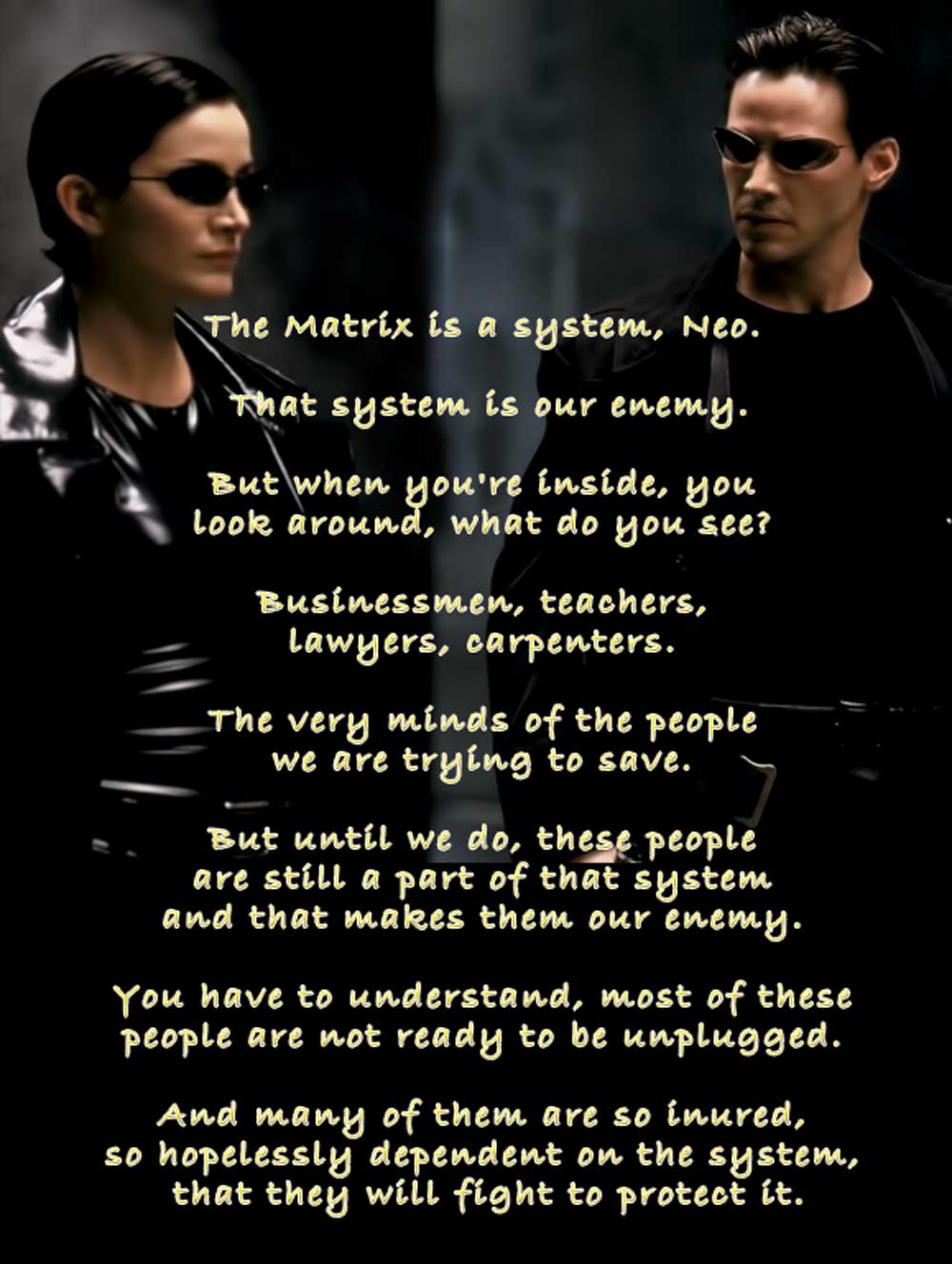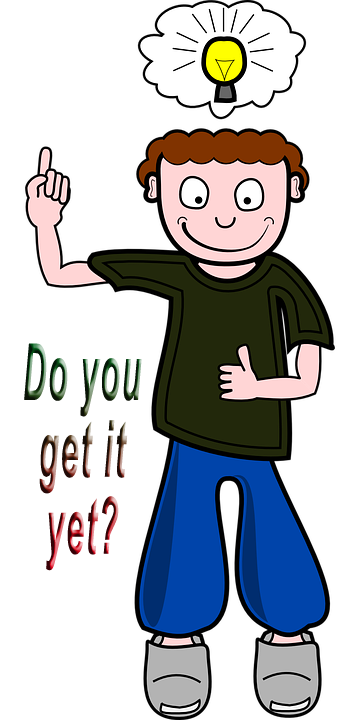 This website is always
'work in progress' and your
contributions, corrections and
suggestions are invited

Please report broken links
Send files or messages direct to
redpilledtruthers@gmail.com
Browse in safety ...
... this website does not collect
any information or leave cookies
email: redpilledtruthers@gmail.com
Contact Red Pilled Truthers