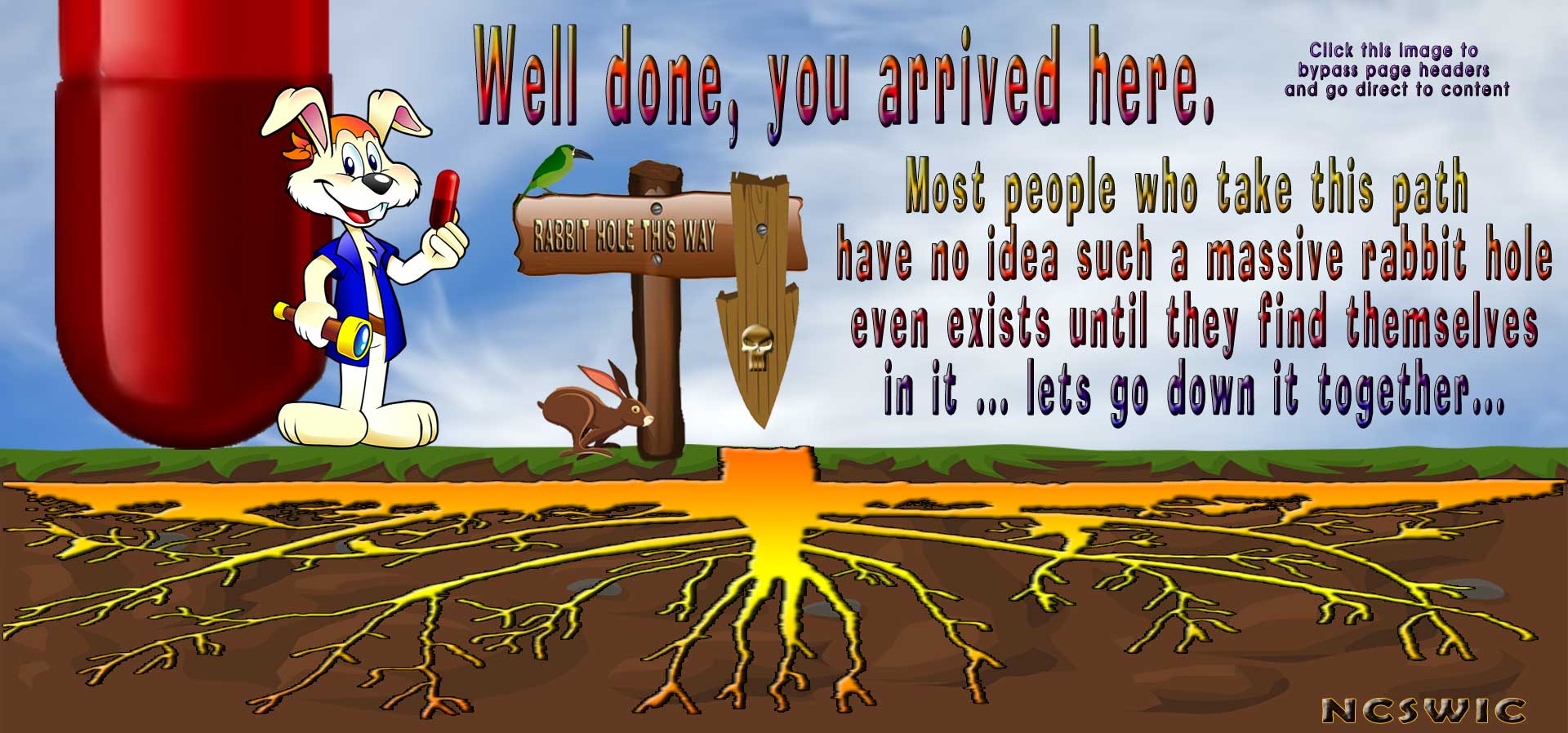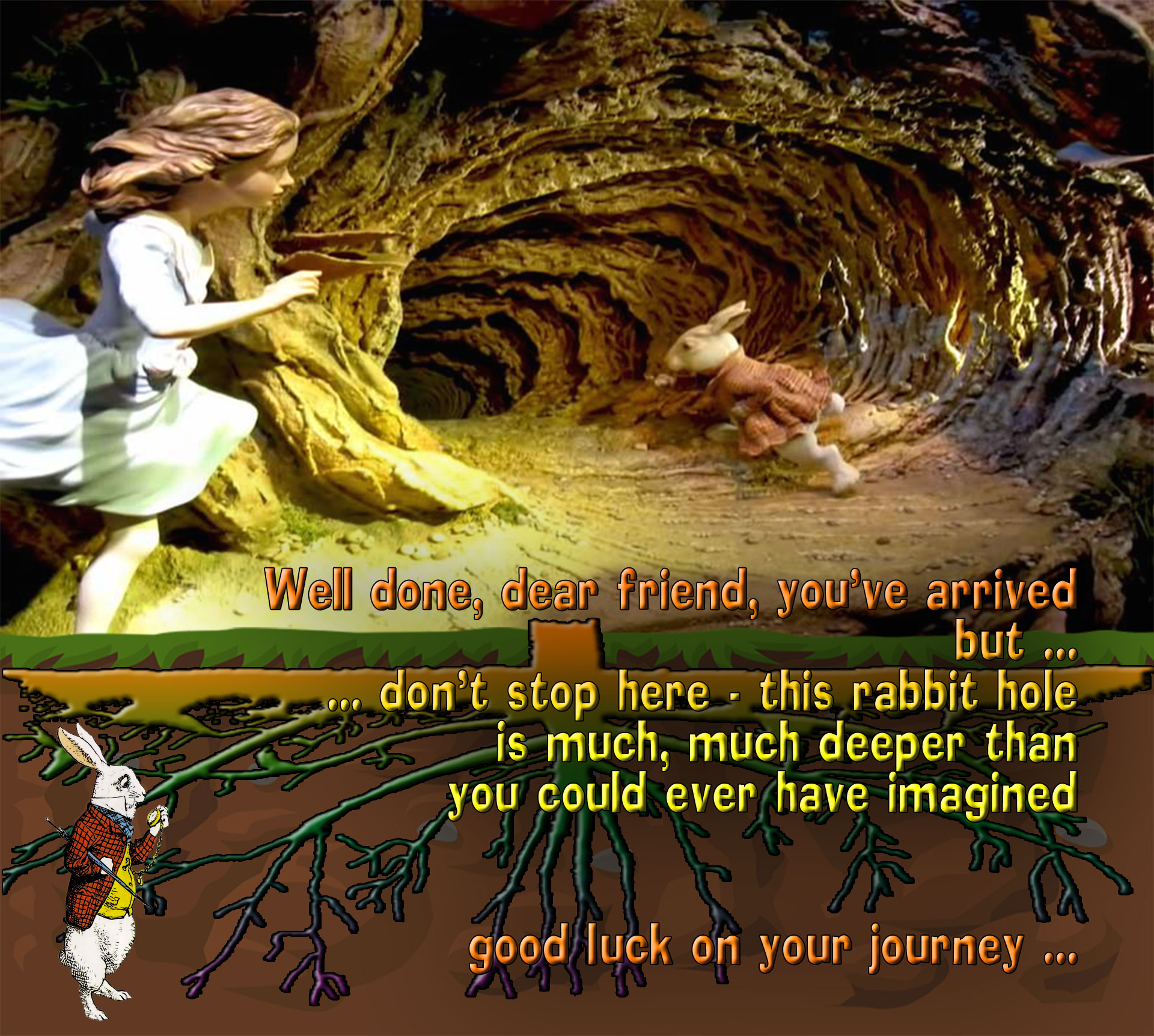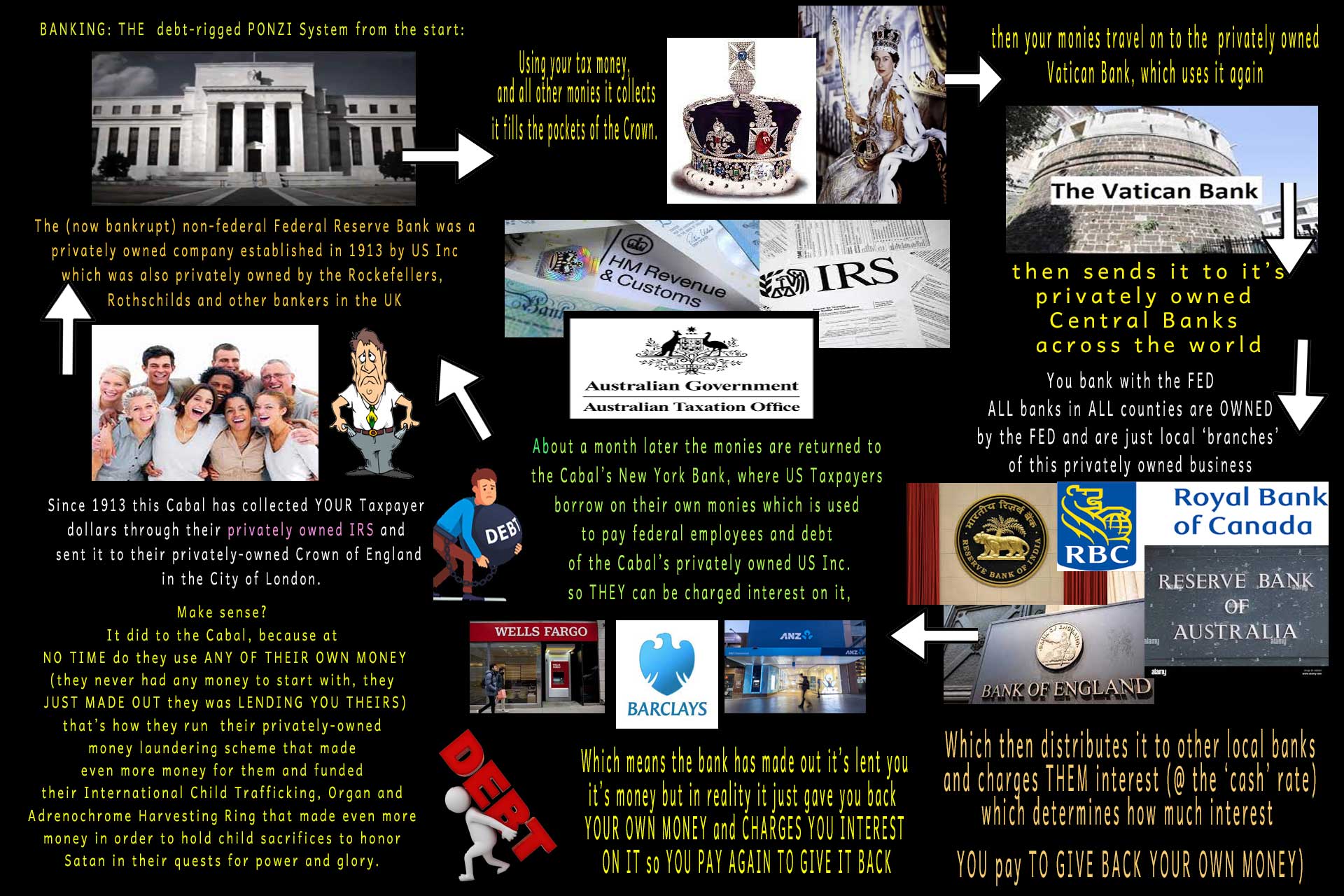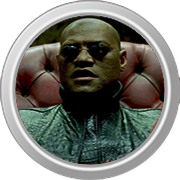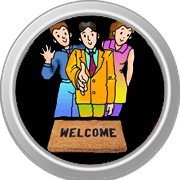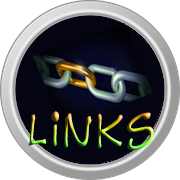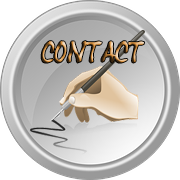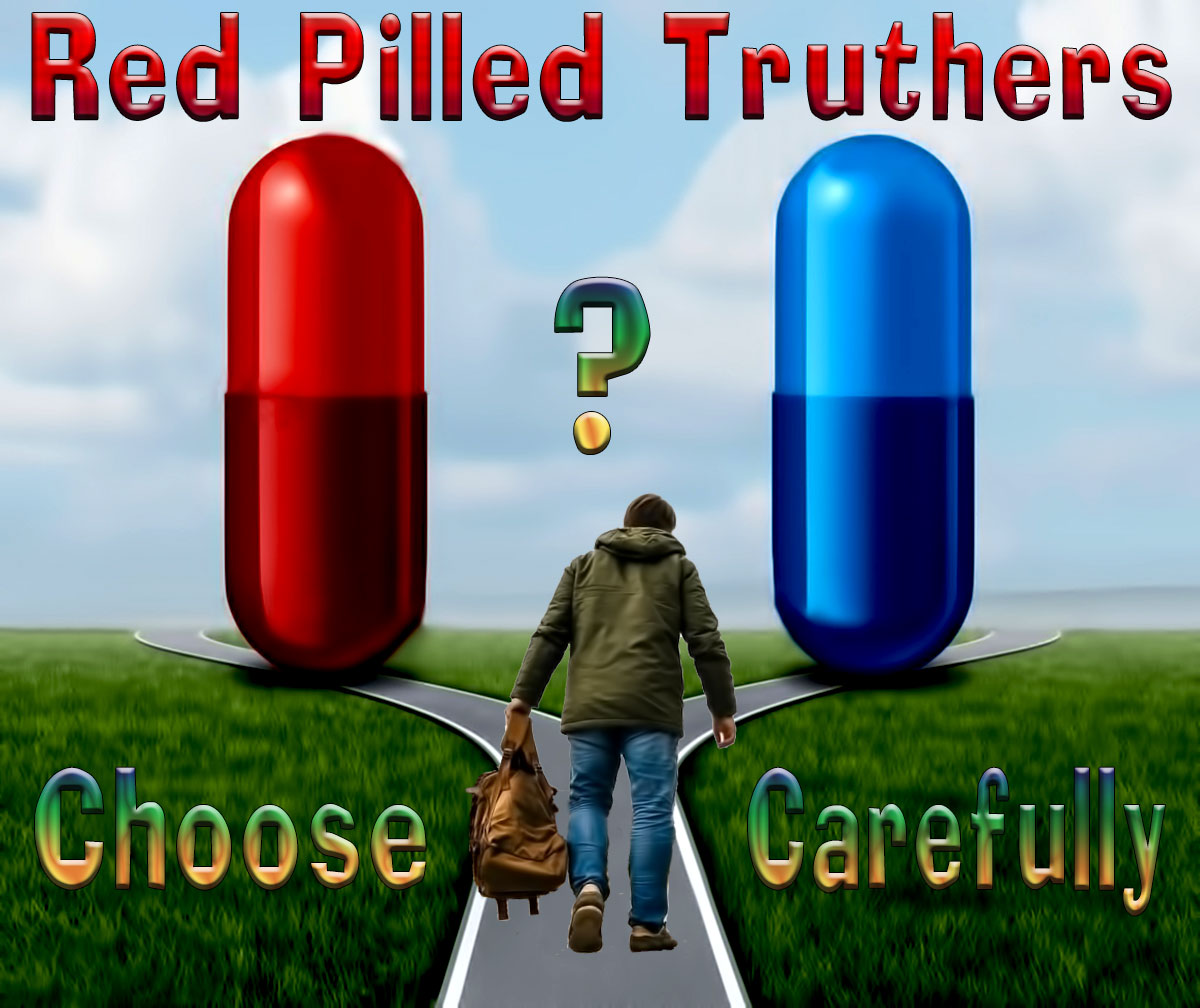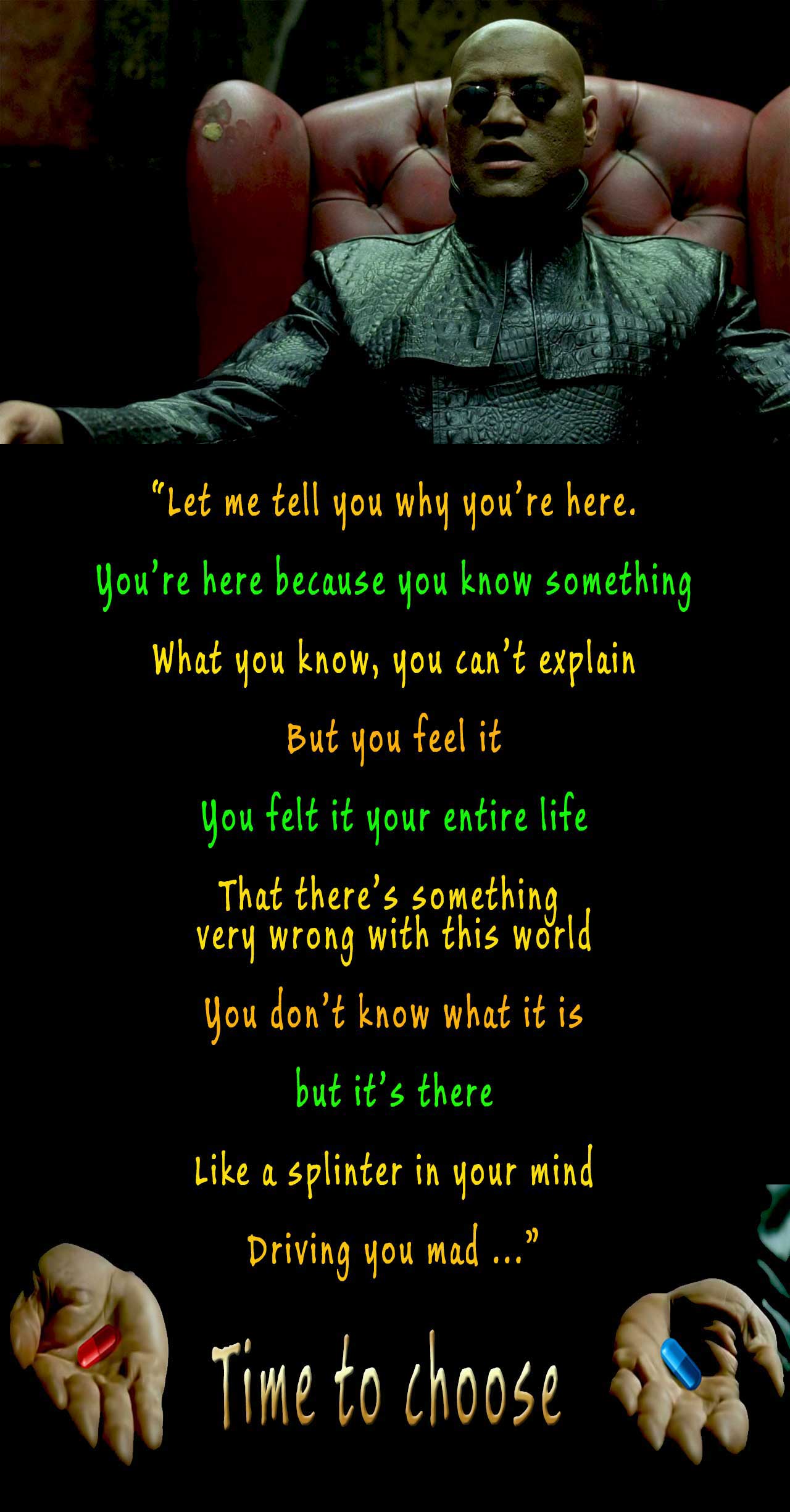 click this image for video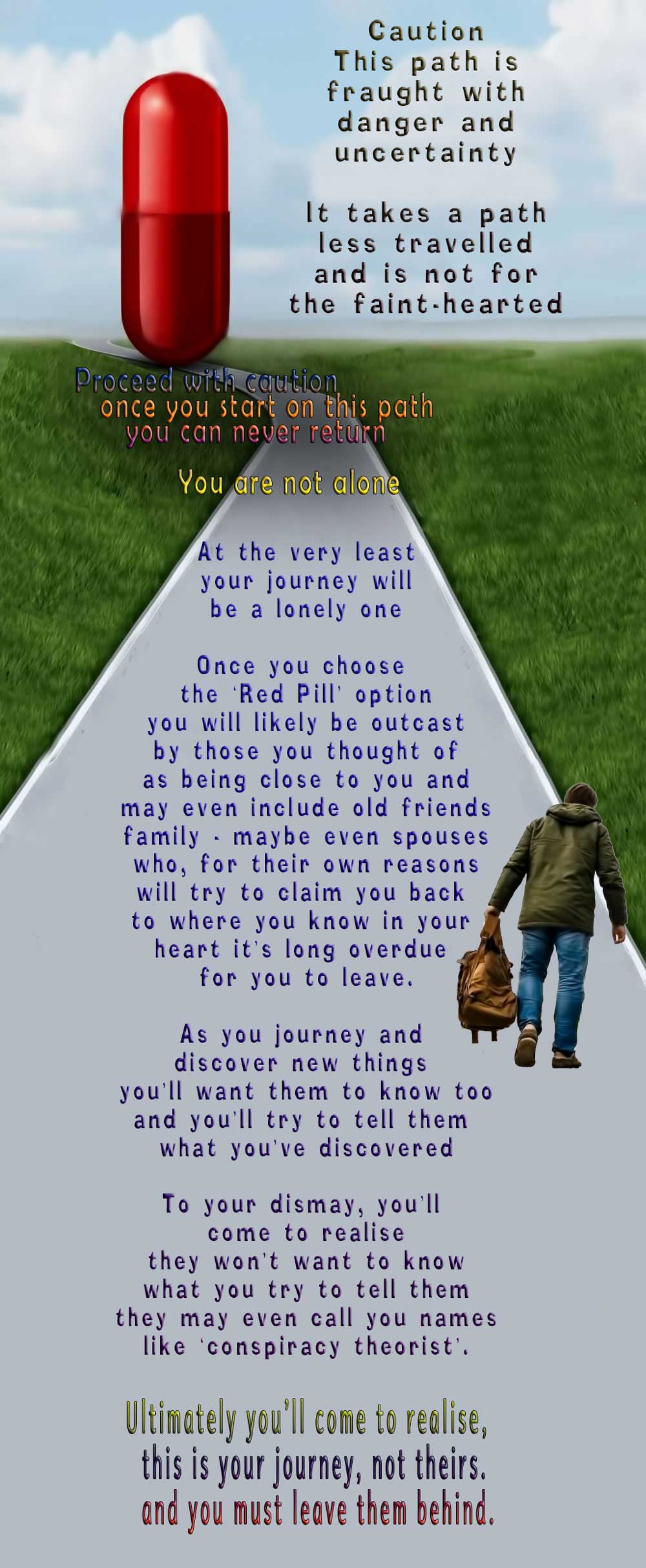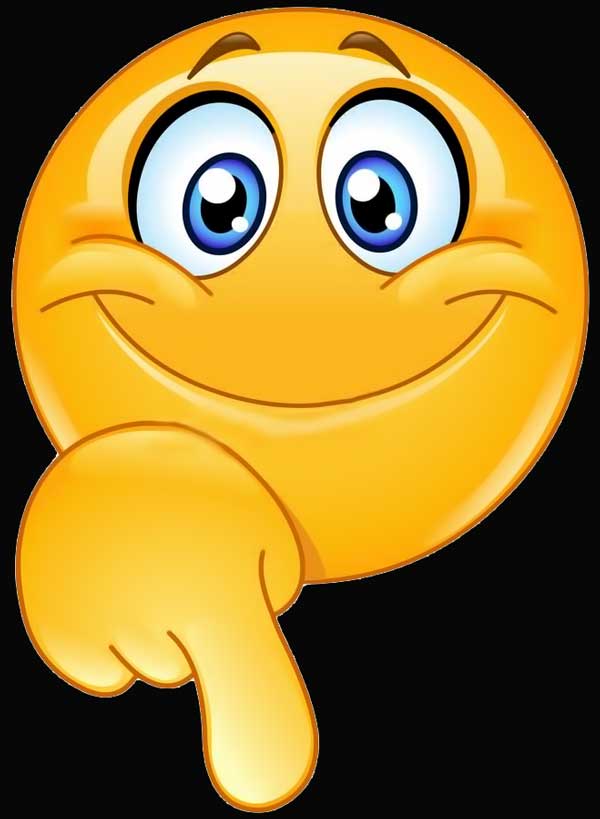 click the image below for ALL
website-page navigation buttons
or scroll down to continue
website introduction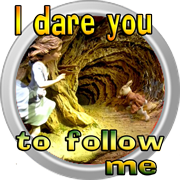 Go to Rabbit Hole Grand Central for links to all pages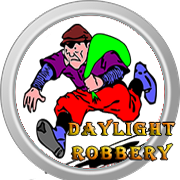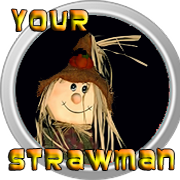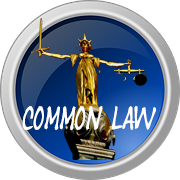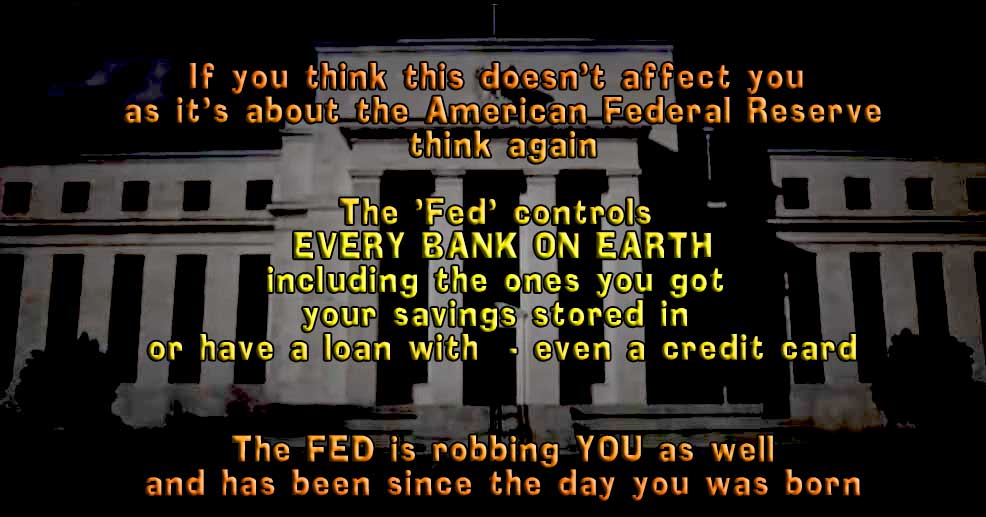 click image for video
The Biggest Banking Scam
of ALL TIME
Explained in 7 minutes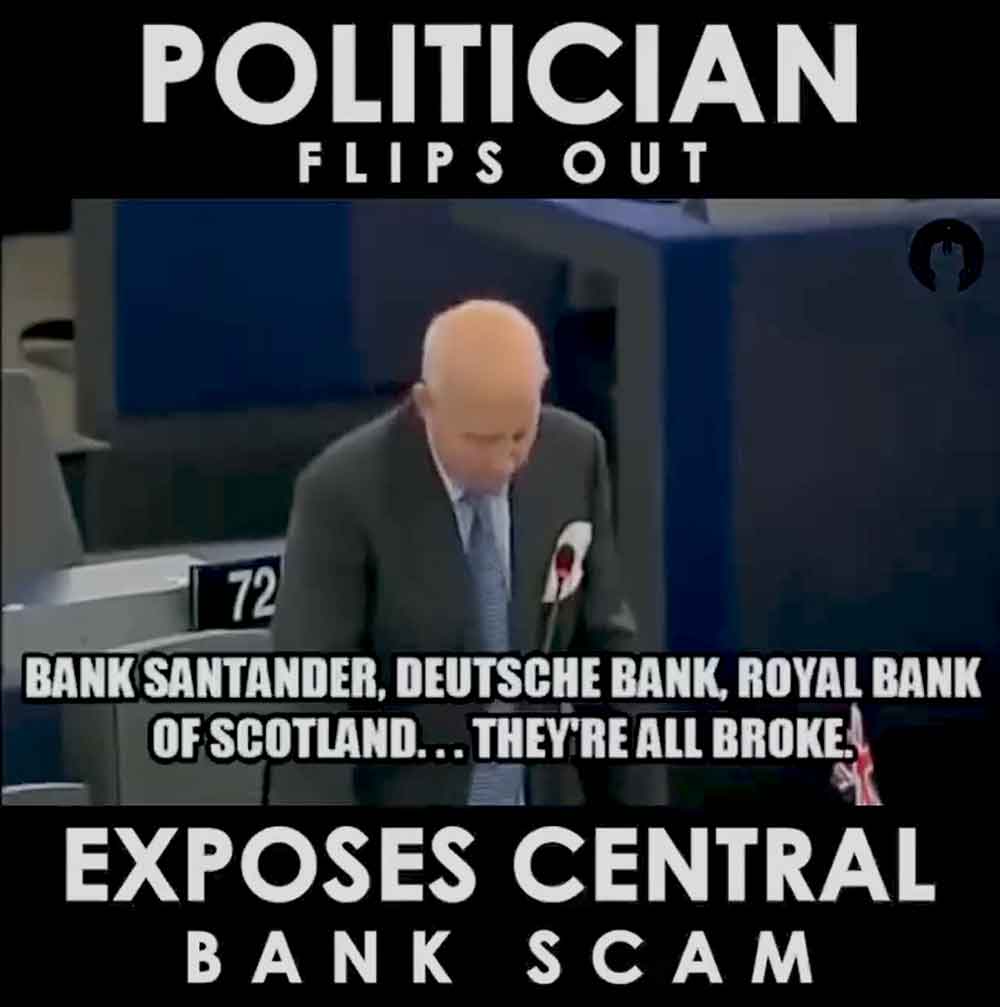 click image for article online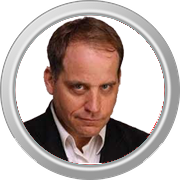 MEP Exposes Central Bank scam
Wests' rubber masked
Halloween political horror show
is about to end.
November 2022
Benjamin Fulford
Enjoy while you can the horror show of rubber-masked actors and computer graphics that has substituted for government in the West.
As a part of the show, we now have a fake pope, a fake US president, a fake UK King, a fake French president, fake opposition leaders, fake news etc.
This is all about to end. It is a mathematical certainty because the entire financial/economic system that underpins it is over a thousand times leveraged and bankrupt.
"Kangaroo government usually precedes war.
The worry is the next and inevitable onslaught would be thermonuclear," warns MI6.
To avoid that Western white hats and the Asian dragon family are now negotiating a benevolent replacement for the collapsing old system. It will start with a jubilee.
This will mean a cancellation of all debts both public and private and a one-off redistribution of assets, according to a Dragon family proposal.
Another part of their proposal is to have Western military/industrial white hats preside over Nuremberg-style war crimes trials followed by the restoration of democracy, the rule of law and freedom of the press.
However, the negotiations are ongoing so do not expect any announcement soon. Instead, batten your hatches and prepare for a geopolitical storm such as the world has never experienced before.
MI6 sees it coming too, commenting
"What we view with very well-informed intelligence is the turn of Century type stuff.
Regime fall and knowing when it will fall and what to do.
" MI6 expects the trigger to be a "Barclays Bank collapse which will bring down Glencore Commodities and all of the world markets…they brought it upon themselves by way of lawyers, spies and assassins we tracked every step of the way…all street lighting in Switzerland is blacked out at midnight so Blitz type stuff.
Most top-level experts agree the Western financial system will inevitably collapse."
Its' current state is illustrated below.
"In a bankrupt global system, you reach a point when the value of printed money dies and whatever a leader promises can no longer be bought with fake money which will always have ZERO intrinsic value,"
Swiss expert Egon von Greyerz explains.
"With over $2 quadrillion (2 and 15 ZEROS) of debt and liabilities resting on a foundation of $2 trillion of government-owned gold that makes a gold coverage of 0.1% or a leverage of 1000X!" he adds.
https://goldswitzerland.com/2-quadrillion-debt-precariously-resting-on-2-trillion-gold/
The last time this system was about to collapse was at the time of the Lehman shock in 2008.
Then, the Khazarian Mafia cabal families ruling the West were able to get 700 tons of gold from the Dragon family and leverage it over 1000 times to create 23 trillion dollars.
They were allowed to do this because they promised to change their ways and install a black communist known as Barak Obama as president.
That money has run out and now the KM are desperately sucking up to Asia and promising everything under the sun while simultaneously threatening all-out nuclear war etc. to get money to keep their horror show going.
This is judge Anna Von Reitz warning to the Asians about them: They have been doing the same things and operating the same schemes since the Bronze Age — they introduce the concept of credit, they gain access to other people's credit, they accumulate debt "in the name of" their victims, eat out the substance of the country they've invaded, kill their creditors, and then move on to a new "host".
They intend to be Spectators, safely ensconced behind the proverbial "Great Wall of China", speaking with Chinese Mouth-pieces, talking about the superiority of "their" 5,000 year-old culture — it isn't their country, isn't their culture and they are nothing but evil, self-interested, international parasites intent on using China to guarantee their safety while they plot to eat out the substance of China just as they have done to every other country. Here is some more visual evidence of who exactly we are dealing with: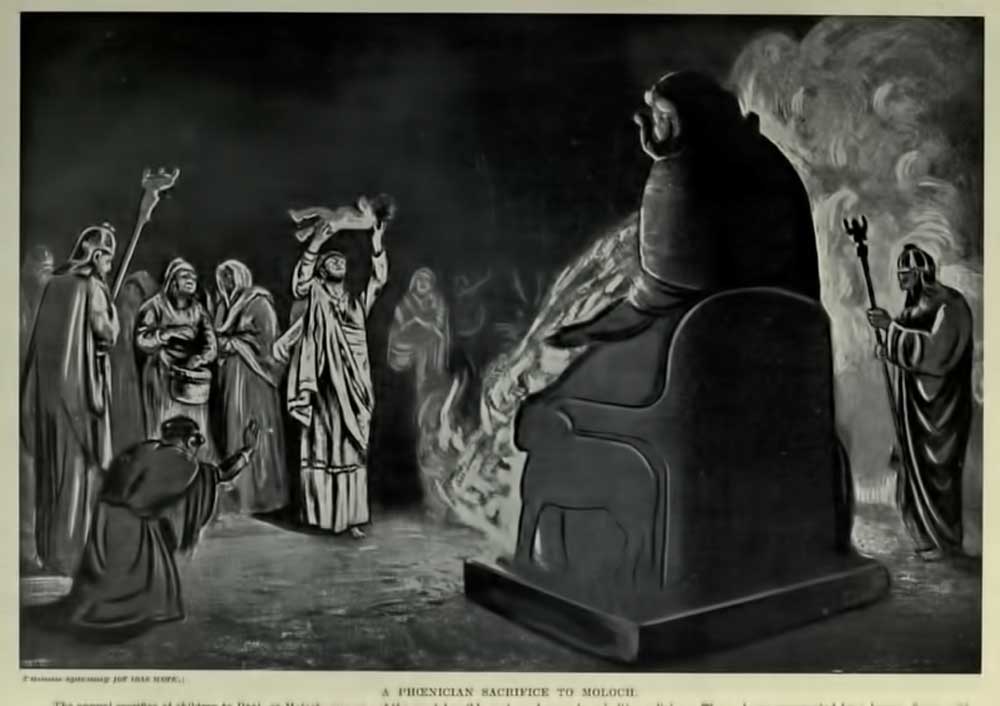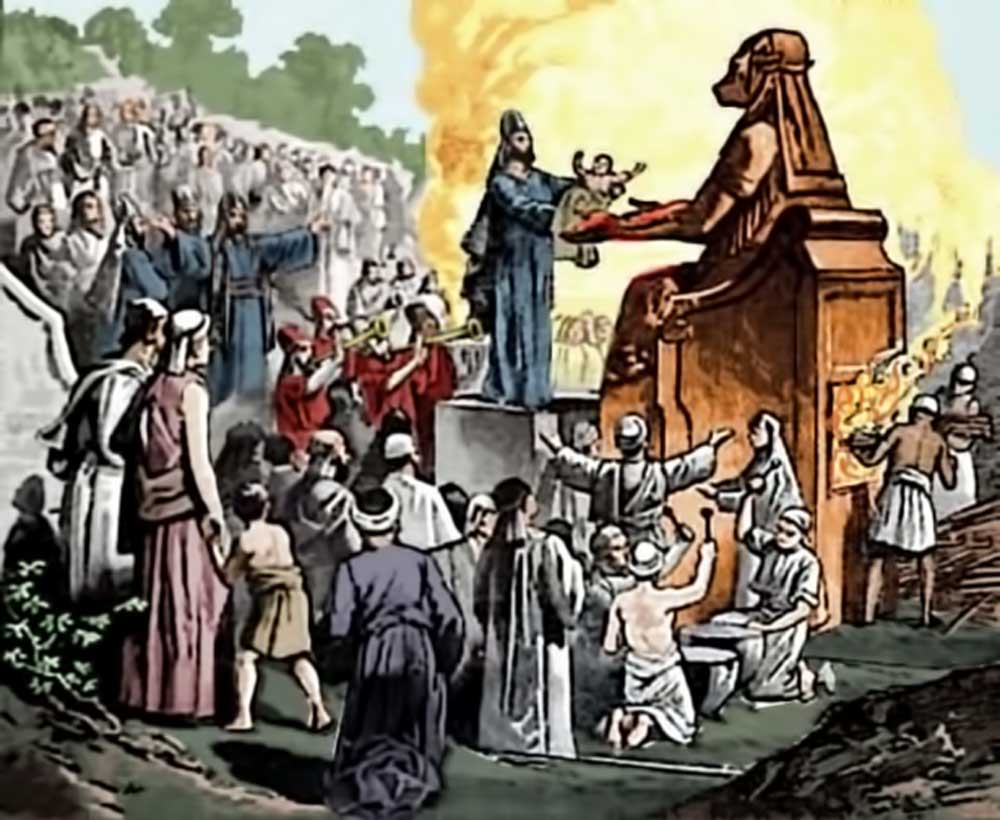 The movie may be old but, we have multiple high-level witnesses saying such mass sacrifice rituals take place to this day.
The current controllers of the fake Biden regime, for example, staged a massive human sacrifice event where beautiful children were killed to inaugurate the new World Trade Center building according to MI6.
The Russians know who they are dealing with because they have been fighting them for millennia. Alexei Pavlov, the assistant secretary of the Security Council of Russia, says "Neo-pagan cults [have] gained strength in Ukraine," naming one of them as the Chabad-Lubavitch Hassidic movement.
"The main life principle of the Lubavitcher followers is the supremacy of the sect's supporters over all nations and peoples" he adds.
It is not just Russian leaders. US President Donald Trump is also now openly referring to Satanism when talking about a 15-year-old girl "sadistically" murdered at the hands of MS13 members, in a "horrific satanic ritual".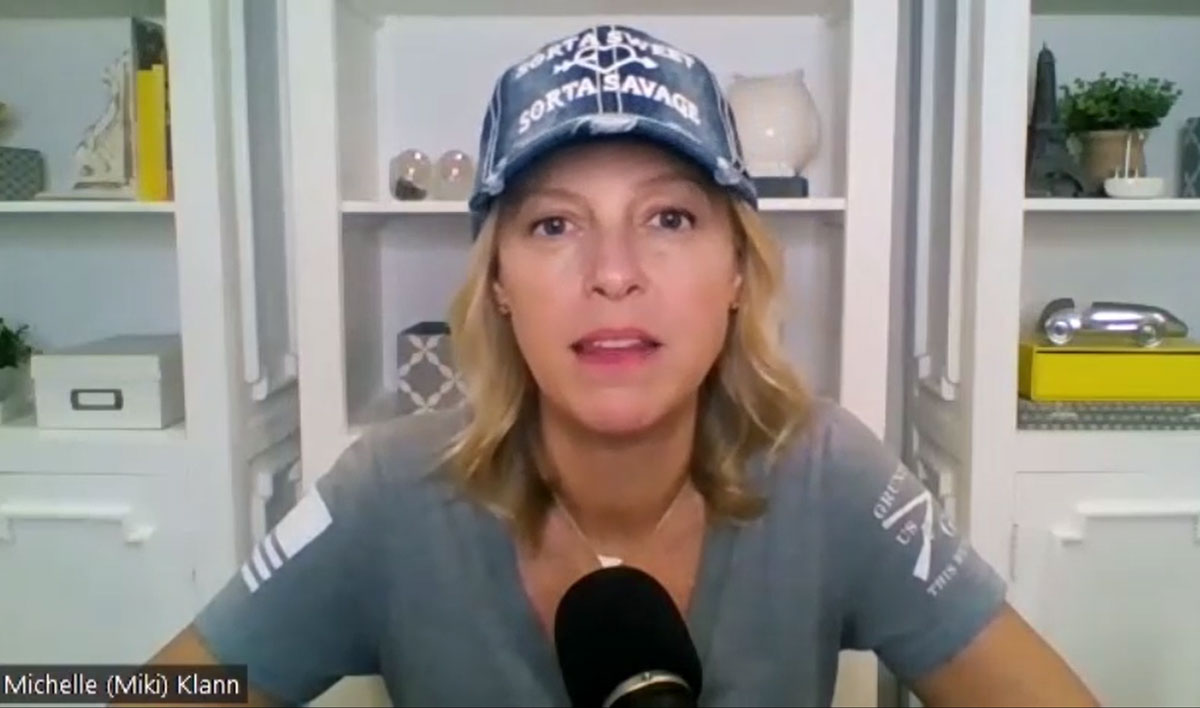 click image for video
100 YEARS OF
DEEP STATE CONSPIRACY
TO DESTROY ALL
FREEDOM & HUMANITY
and keep the rest of us
all in it's debt slavery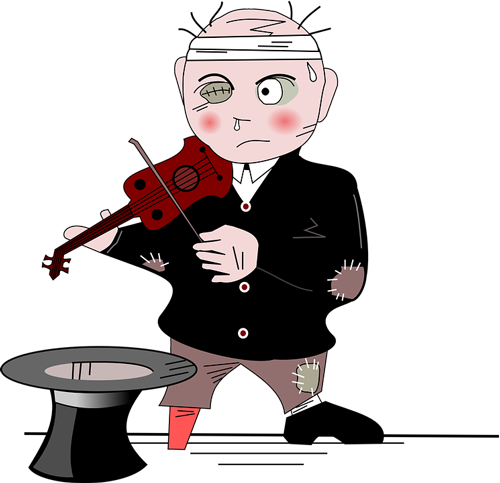 TAXES
For anyone who has the nerve to tell me
that we need to pay for water have a read,
at first I thought this was funny….
Then I realised the awful truth of it.
Be sure to read all the way to the end!
Think bin taxes need to be added in too.
Tax his land,
Tax his bed,
Tax the table
At which he's fed.
Tax his work,
Tax his pay,
He works for peanuts
Anyway!
Tax his cow,
Tax his goat,
Tax his pants,
Tax his coat.
Tax his tobacco,
Tax his drink,
Tax him if he
Tries to think.
Tax his car,
Tax his gas,
Find other ways
To tax his ass.
Tax all he has
Then let him know
That you won't be done
Till he has no dough.
When he screams and hollers;
Then tax him some more,
Tax him till
He's good and sore.
Then tax his coffin,
Tax his grave,
Tax the sod in
Which he's laid.
When he's gone,
Do not relax,
It's time to apply
The inheritance tax.
Accounts Receivable Tax
Airline surcharge tax
Airline Fuel Tax
Airport Maintenance Tax
Boat Registration Tax
Boat License Registration Tax
Building Permit Tax
Capital Gains Tax
Cigarette Tax
Cooking Tax
Corporate Income Tax
Goods and Services Tax (GST)
Death Tax
Driving Permit Tax
Environmental Tax (Fee)
Excise Taxes
Income Tax
Fishing License Tax
Food License Tax
Petrol Tax (too much per litre)
Gross Receipts Tax
Health Tax
Heating Tax
Import Tax
Interest Tax
Inheritance Tax
Interest Tax
Land Tax
Lighting Tax
Liquor Tax
Luxury Vehicle Tax
Luxury Taxes
Marriage License Tax
Medicare Tax
Mortgage Tax
Payroll Tax
Pension Tax
Personal Income Ta
Pet Registration
Property Tax
Poverty Tax
Prescription Drug Tax
Sales Tax
Savings Tax
Real Estate Tax
Recreational Vehicle Tax
Retail Sales Tax
Service Charge Tax
School Tax
Telephone Tax
Trailer Annual Registration
Value Added Tax
Trailer 
Vehicle License Registration Tax
Vehicle Sales Tax
Water Tax
Workers Compensation Tax
Tax (VAT) on Tax.
And Now they want a blooming Carbon Tax!
STILL THINK THIS IS FUNNY?
Not one of these taxes existed 100 years ago, & our nation was one of the most prosperous in the world… We had absolutely no national debt, had a large middle class, a huge manufacturing base, and Mum stayed home to raise the kids.
What in the Hell happened?
Could it be the lying parasitic politicians wasting our money?
Oh, and don't forget the relatively new bank charges…. feees …. levys.
And we all know what we think of Bankers.
I hope this goes around the World at least 100,000,000,000,000,000 times!!!
click image for video
The birth of the Economic Hitman
DEBT SLAVERY
UNNECESSARY BUT WE MAKE IT HAPPEN
AND BRING IT ON OURSELVES
The WORLD watched a CIA coup d'etat waged against President Trump.
All countries that remove Central Banking Systems / Petro-Dollar & United States Special Interest Corporations that steal the countrys' natural resources / wealth & send it all OUT of the country,
These are the ones the CIA / MOSSAD go to war with to overthrow leaders & install puppet leaders controlled by the CIA / Central Bankers / Corporations.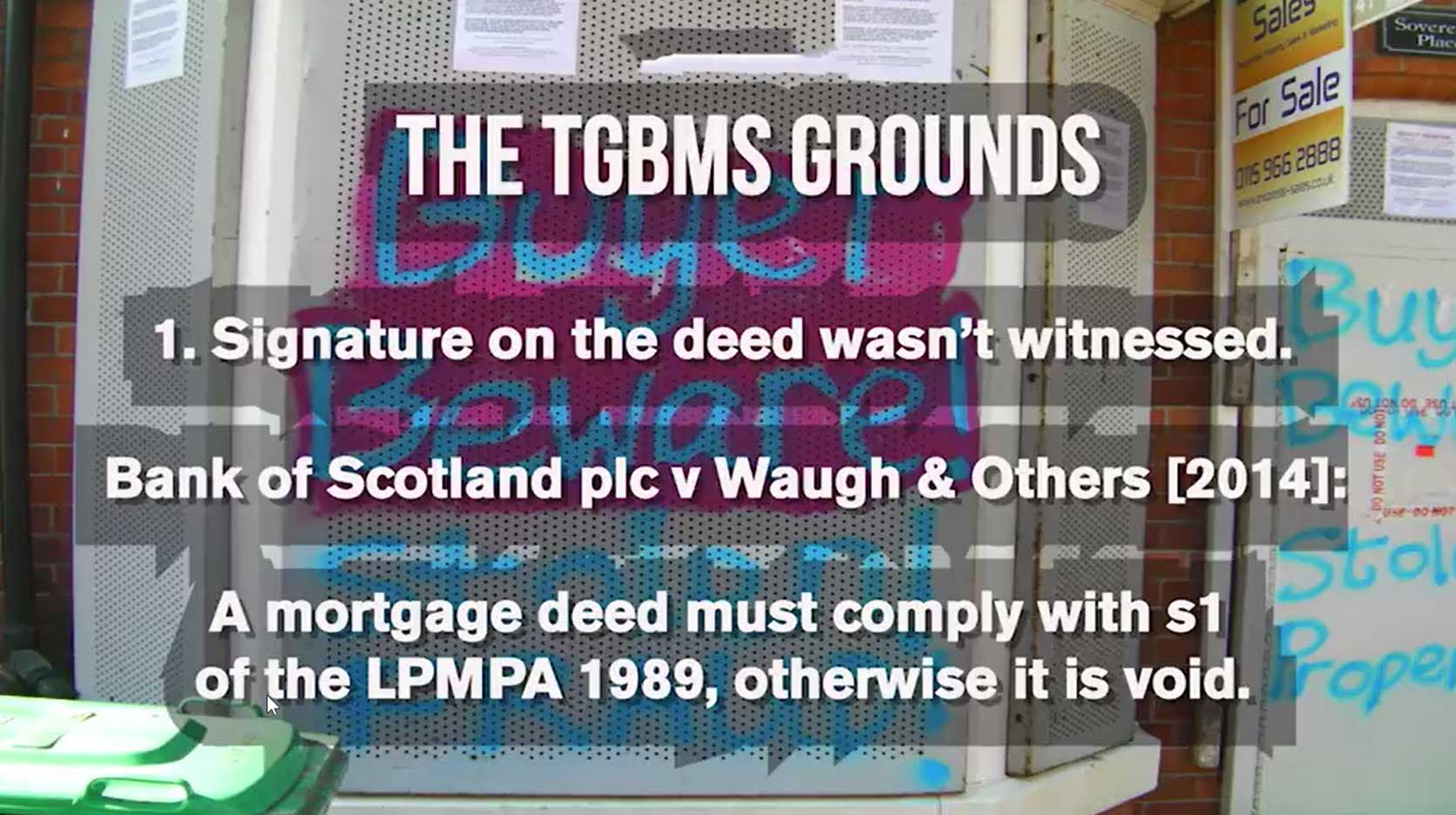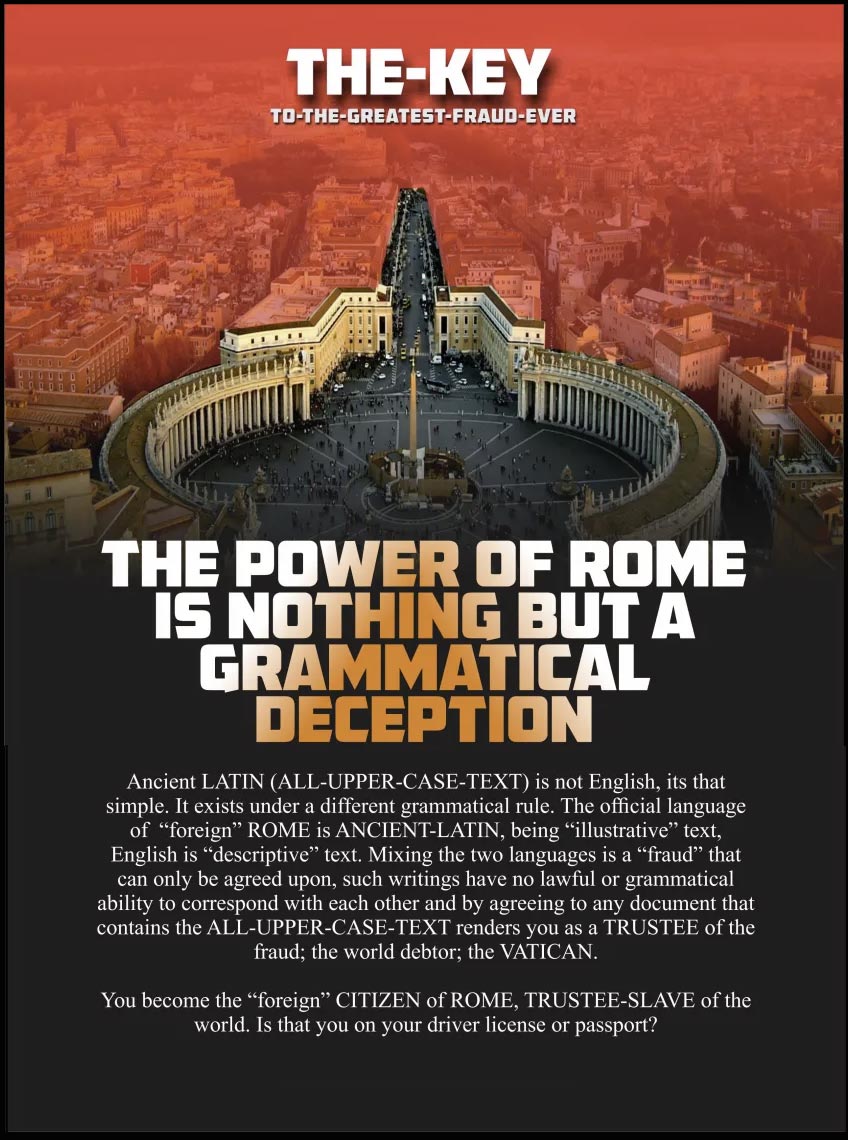 The Justinian Deception (PDF)
Justinian Deception website

Why you are paying bills that aren't yours,
ALL YOUR LIFE
addressed to another person
with a name in UPPER CASE TEXT?
For the love of people and humanity: 
The Deception is DOG-LATIN, being
the corruption in the text.
The all uppercase foreign text is the DOG-LATIN
appearing as the cause of the counterfeit-fraud.
The act of usurping "DOG-LATIN" into English
written instruments in order to deceive the public
into surrendering the Treasury, is EVIL and DEMONIC. 
The CODE-OF-DECEPTION-HAS-BEEN-CRACKED.
VATICAN Control over the underworld
via the JUSTINIAN-DECEPTION…
Justinian Deception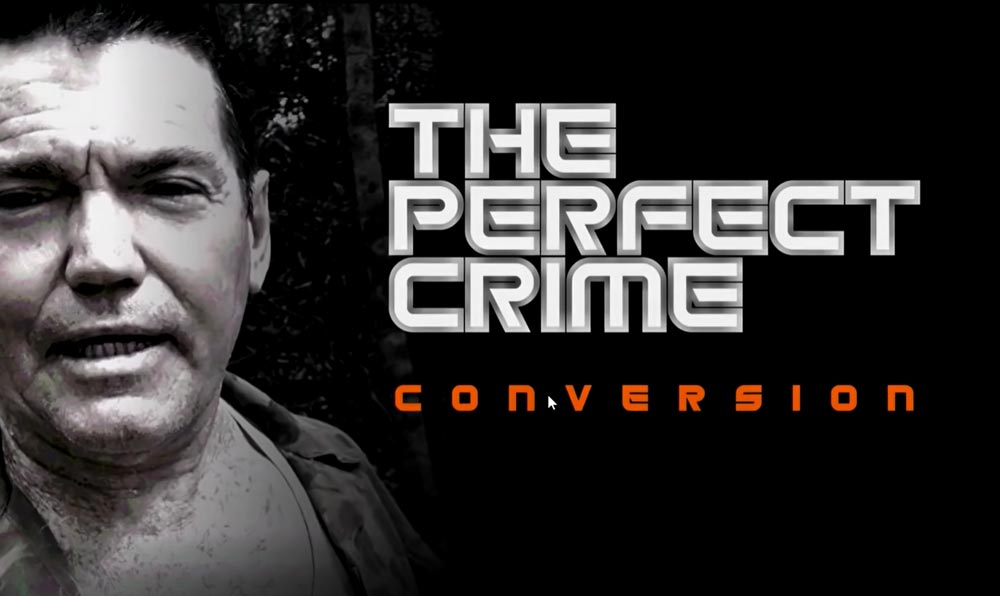 Click Image for website or button for PDF
The Justinian Deception
The Perfect Crime
A trust has three parties but a Quasi trust has the office of three parties, the Office of Creditor, the Office of Debtor and the Office of Administrator but only two such offices are held by man at any one given point rendering such a three way trust as a fraud or false trust.

When only the debtor and the Administrator are present, without the Creditor appearing, such a trust will convert the Administrator from Administration to Creditor! and never have to settle the bills of the State because we were deceived into falling from creditor into debtor through a dirty planned grammatical deception
So only knowing half the story or half of the deception is dangerous, its when you know your own legal or political standing, (Creditor, Debtor or Administrator) you will have the ability to know when to speak and when to shut your mouth.
Political Doublespeak, a governmental and private bankers weapon used to deceive the illiterate into falling into contracts
that they may never have agreed with if fully aware of the deceptions employed...
BANKING PRINCIPLES
Using the words
'Banking' and Principles'
in the same sentence
is almost a contradiction of terms.
How do BANKS really work when "Money" and "DOLLARS" are completely separate "things"?
A DOLLAR is a Military or Company Scrip, an internal bank note or promise to pay at some point in the future and only relates to the "internal" private account holders of such a private "corporate" banking entity.
A DOLLAR is not money evidenced by the Latin meanings of both words: "Dollar" and "Money" The very word Bank, does not mean "Safe", a bank is the edge of a river, that controls (Directs) the flow of current, (Currency) energy is current, dollars are the ACCOUNTS of debt currency, so a bank does not have money! it is the director of the flow of debt currency.
(Debt titles being DOLLAR's)
The gold is you, being the dominion over the Mineral and Energy wealth that was originally granted to the living man and without you acting as the ACCOUNT holder of their bank, (Under a hidden TRUST-LAW-SPLIT-TITLE arrangement that renders you as the Legal Title holder of their ACCOUNT), they lose equitable rights over your Dominion because Dominion was never granted to a dead entity such as a corporation, "Dominion" was only ever granted to man and the Bank can only act as a commercial "agent" of living man on the condition such a living man has agreed or been deceived into acting as the DEAD ACCOUNT holder of such a BANK in order that the "Equitable Title" falls into the hands of the Bank.
The BANK sits between your "Christian" name (CERTIFICATE OF BIRTH) and your "SURNAME" (STATE BIRTH CERTIFICATE) as an Agent-administrator of the Christian name (Christian ACCOUNT. being the separate CERTIFICATE OF BIRTH, birthed on the registration date), Once the BANK can deceive you into assuming that "their" SURNAME, that looks a lot like your heritage name, ("Smith" is glossed into "SMITH") the bank assumes consent in order to confer the legal title of the BANK to their SURNAME that you assumed was your property. (ALL UPPERCASE TEXT is a foreign written language identified in article 11:147 of the: Chicago Manual of Styles 16th edition)
Your surname glossed into a foreign SIGN language, is not your property! but when you attach your Christian name, being the name that is attached to your dominion, to their foreign ALL UPPERCASE SURNAME you, by your own consent, become subject to the ACCOUNT of their property ... So simple but so effective and yet so biblically perfect once you violate the laws of the first GOD by serving the false God, GOD of the person-corporation.
The POWER of TRUST-LAW is the greatest power of all... Trust Law is Master-Servant, relationship, it does not work backwards, it is the system of conferring debt ACCOUNTS onto the unsuspecting...
The one who accepts LEGAL TITLE is the one who acknowledges that the Equitable Title is with the one who granted such a man the LEGAL TITLE.
LEGAL TITLE can not be held by a living man. only a "Person" can hold Legal Title and what is a Person you may ask, it is the legal title holder of man.
The only thing that created the "Person", being a mask in a play, was the VATICAN: "ROME".
The Word "Vatican" means: "vat I can", meaning, "holder or vessel I can do", meaning, the VATICAN has become the first Trustee Legal Title holder of the dominion of the living man.
The VATICAN has become the beast of burden, it has no jurisdiction with living man because it agreed to act as the trustee...
The VATICAN, that now held the Legal Title over the Dominion of man, offered the ACCOUNTS of the Legal Title to its own Persons by offering such a title to a living man and only when the living man was deceived into accepting such an ACCOUNT, did such a man become the "assumed debtor trustee person" of the world debts of the VATICAN and such acceptance of such an ACCOUNT was the "conformation" that granted Equitable Title back to the VATICAN because the living man accepted Legal Title, rendering the living man to fall into the jurisdiction of the DEAD ACCOUNT holder of the VATICAN beast instead of being the first trustee to the real GOD of living man.
The VATICAN is the GOD of the dead persons because it was not God of man that created the DEAD juristic corporate Person, it was the VATICAN that created such a thing as the "Person".
The VATICAN is the false GOD
Click Image for Video
GOAT
Why is Satan depicted as the goat?
... this may be the symbolic answer....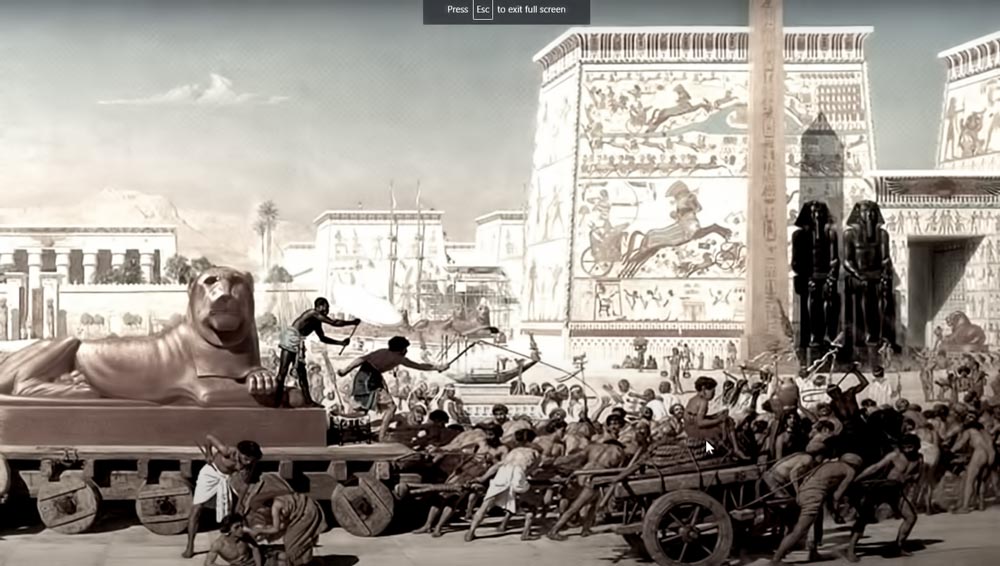 Click Image for website or button for PDF
ILLUSION of power
Dealing with the occult-fraud of foreign corporate banking entities.
In relation to the: "Entertainment Only" My family and I received threats from the head of CIB in Cairns: (McLeish) (And other warnings) warning that if I maintain the work that I do, "I won't know what hit me" and he went on to say that anyone else involved with me will get it even worse. So for this reason, I publish all my work as "Entertainment only" leaving it up to you in order to do your own checking in relation to such subject matter within such videos.
Australia is now governed by the UNIDROIT treaty of Rome, under "PRIVATE-LAW" (Foreign corporations and their foreign grammatically debased written language) so all I want Australians to do is wake up to the reality of what the so called "Australian Government" has done to the people of Australia by selling us out to foreign corporations by way of stealth.
The system of "consent" in relation to private contract law is complex and cunning and in order to comprehend such complexities, one must understand the "concept" of how private contract law (Corporate governance) really works first and once you comprehend such a concept, dealing with it starts to fall into place...
remember this, the public standing is the highest political stand, the "private" is the lowest rank in the military! so if you claim to be "private" you better know the rules of how the PRIVATE-SYSTEM works or you could loose everything you thought you owned...
The world of PRIVATE-CONTRACTS is the world of the DEAD and the Bible is the warning in relation to dealing with such dead entities. The VATICAN, being the serpent in the garden of Eden, holds the "copyright" over such a DEAD world and its written symbolic language. Adam and Eve, is a hidden code and probably the most important code to comprehend in relation to understanding modern day corporate foreign governance.
The "Creditor" and the "Debtor" ....

The political standing: Public or Private.
Thanks to all the good people from all over the world that care about our God given rights and freedoms and our public political standing...
Romley Stewart.
Click Image for website or button for PDF
PROCLAMATION
A License to be killed
Why are all "Acts" that are passed in corporate governing parliaments reliant on a "proclamation" date yet to be set at some point in the future?
... To make a "claim" is to take upon ones self!

.... Do you serve a "foreign nation" because you were grammatically deceived?...
Click Image for video
Deceived into Consent
There are three languages, one for the debtor, one for the creditor and one for the administrator....
Even though you may assume that you can read all three, they are totally three separate languages and have no jurisdiction with each other unless you "consent' ...
but your consent comes with ignorance of the difference between such three languages and assume them to be one language... Its all a big fat lie...
The Governor General and the Australian government is a counterfeit...
There is no such written English as: "Governor-General", it should be: "Governor General" without the hyphen...
The hyphen grammatically destroys the name.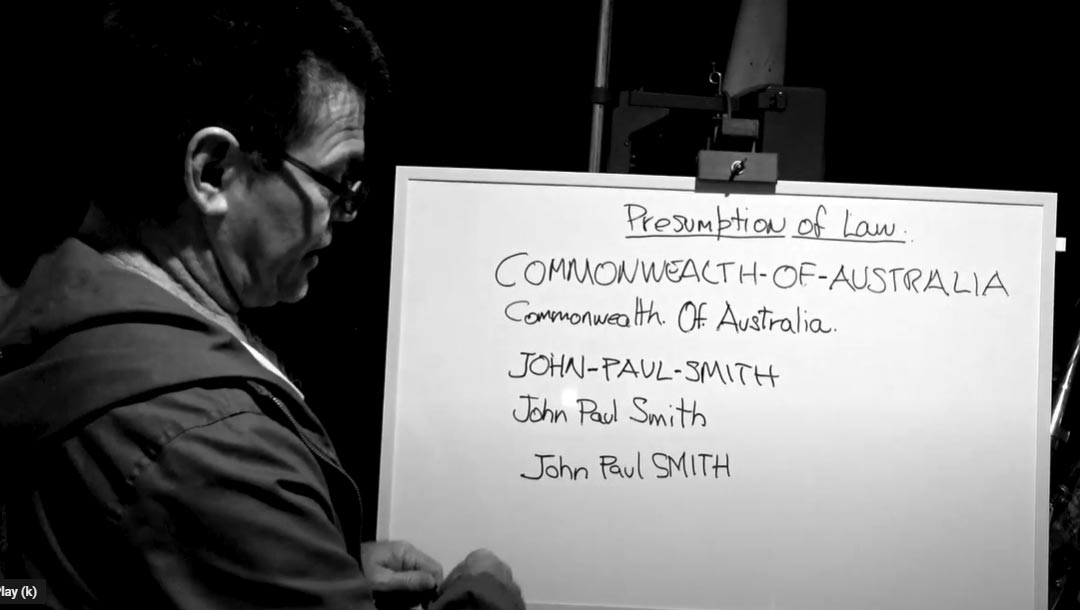 Click Image for Video
Presumption of Law
The deadly secret grammatical deception
administered by the private banking system
that destroys our ability to access
common law and true justice.
The deadly grammatical trick explained.
Click Image for Video
Rohan on the latest news
to do with the GLOSSA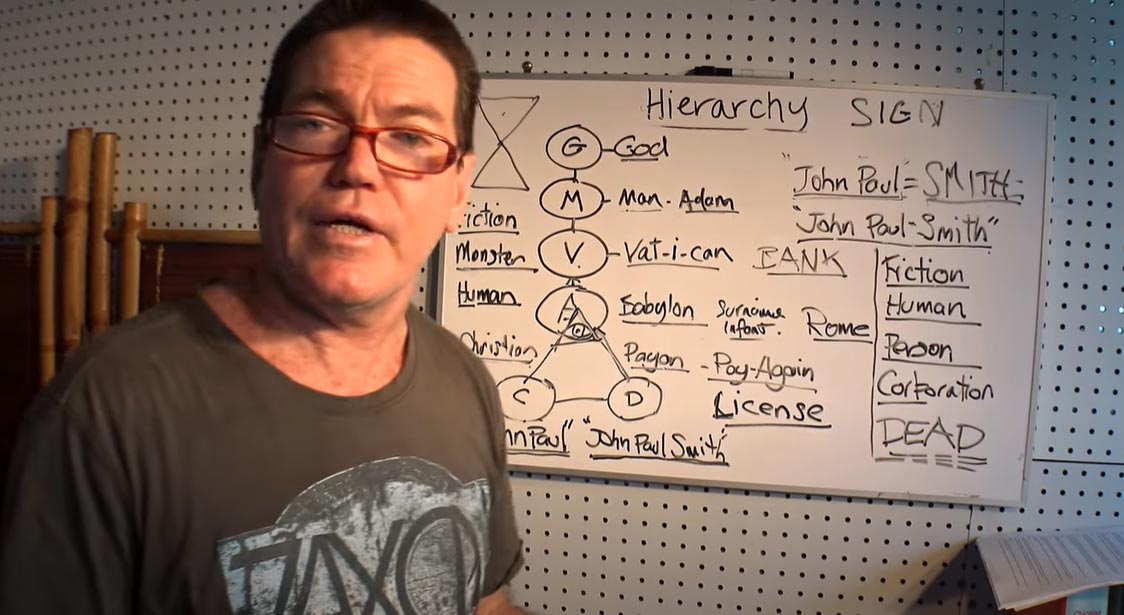 Click Image for Video
Hierarchy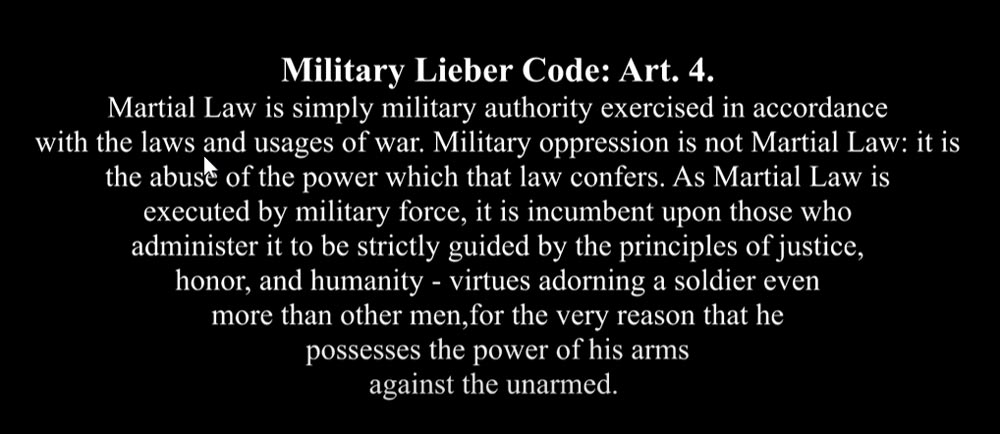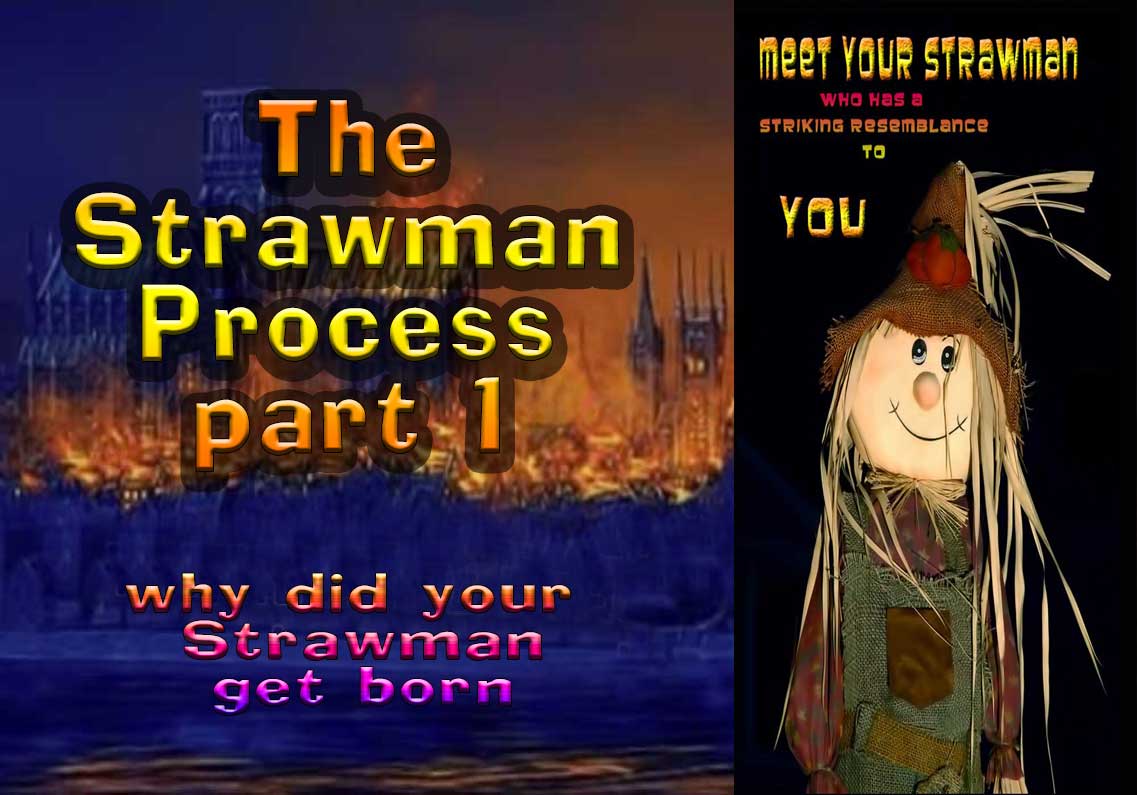 click image for video
THE STRAWMAN PROCESS
PART 1 - WHY DID
YOUR STRAWMAN GET BORN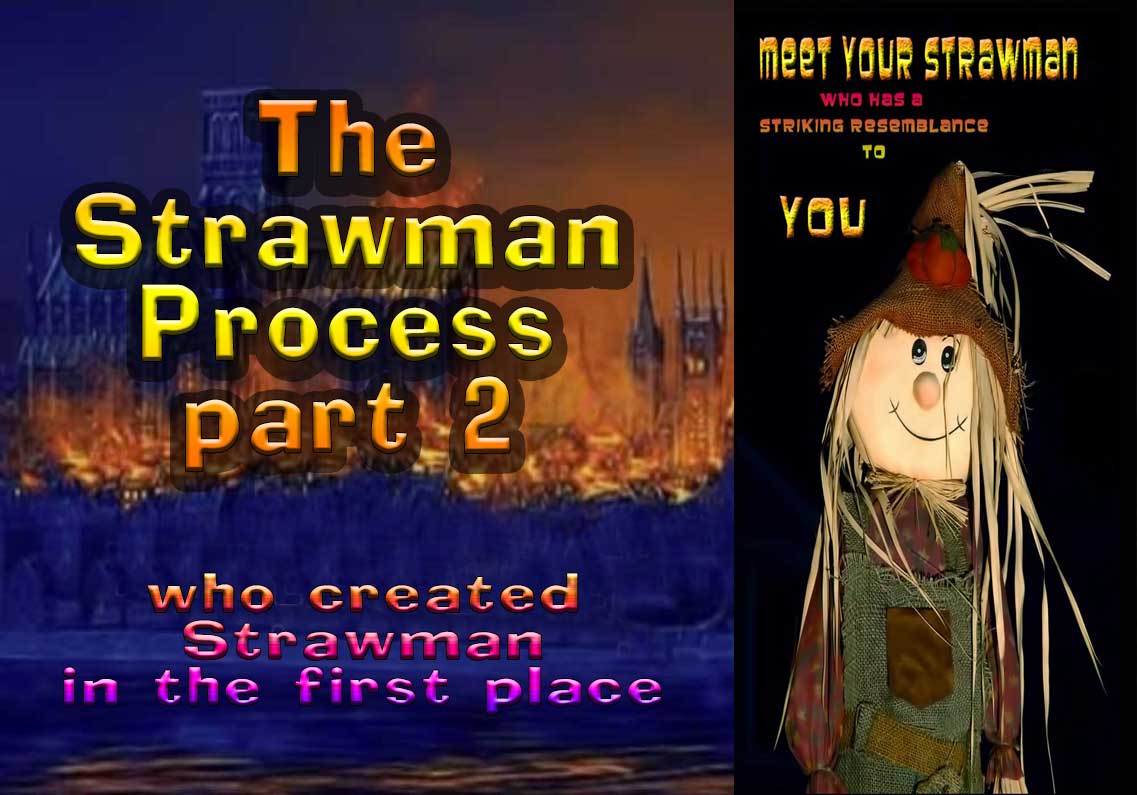 click image for video
THE STRAWMAN PROCESS
PART 2
AN EXERCISE IN
RAISING AWARENESS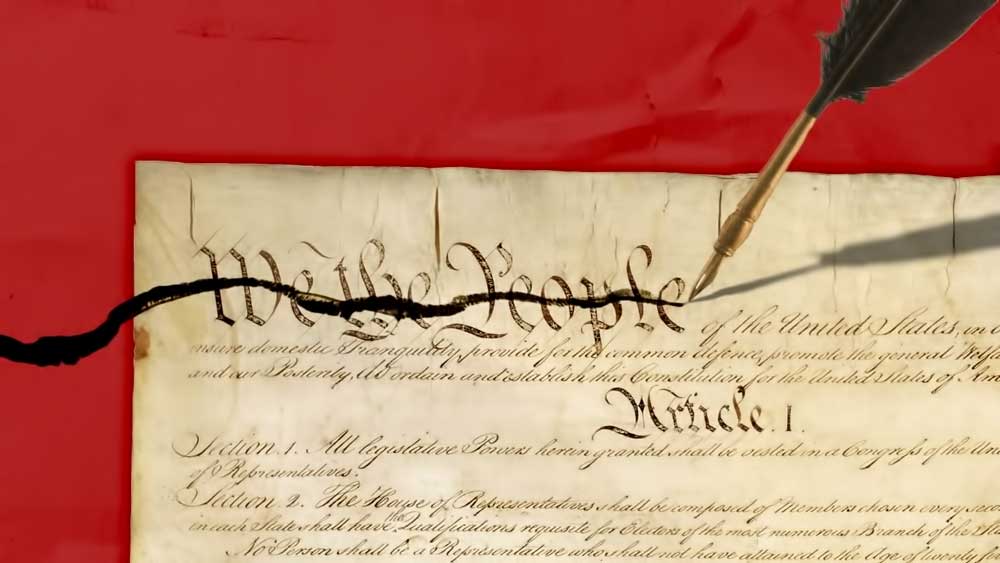 click image for video
PARKING CHARGES?
THIS IS SO MUCH MORE!
CONSENT OF THE GOVERNED
The Observation Deck is a channel which explores lesser known views on many subjects. From history to the roots of modern scientific facts and theories. Rather than seek to change the minds of subscribers, I simply pose views some may not have considered and leave the rest up to you.
I guess it actually is "For elucidation purposes only" and I hope you enjoy your journey of self-discovery and much as I do.
My opinions about the content are simply that, my opinions, and should not be taken as fact but rather as additional information you can form your own opinions about.
As the saying goes...
"I don't want you to think like me, I just want you to think."
We live in a universe of impossible possibilities and the Observation Deck acts as a vehicle to explore the known and unknowable in equal amounts.
click image for video
FINES, INFRINGEMENT NOTICES
In this video the truth is exposed about the fraudulent and criminal processes used by banks to supposedly lend money to purchase land and houses.
Do you really have a 'mortgage'? How do you protect you hard worked for property?
There's a whole channel of videos
like this on YouTube channel

Renaissance Entertainment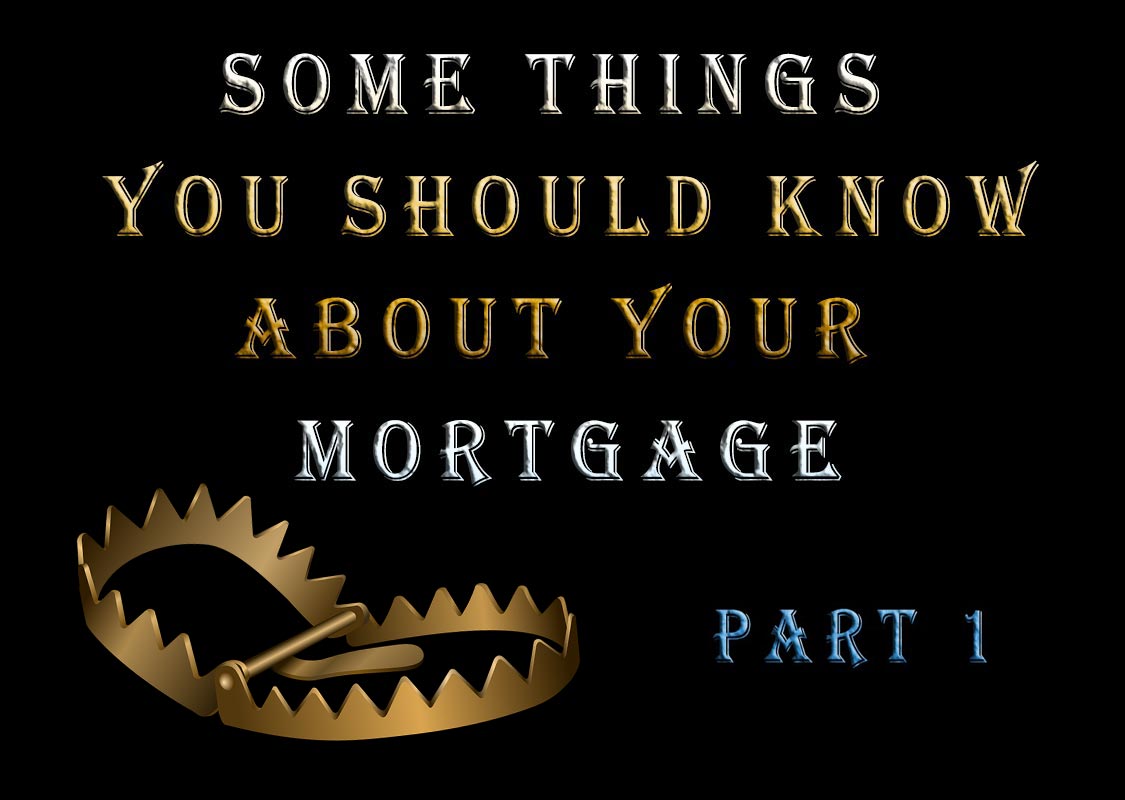 click image for video
MORTGAGES
DAYLIGHT ROBBERY
HOW THEY LEND YOU BACK
YOUR OWN MONEY
AND STEAL YOUR PROPERTY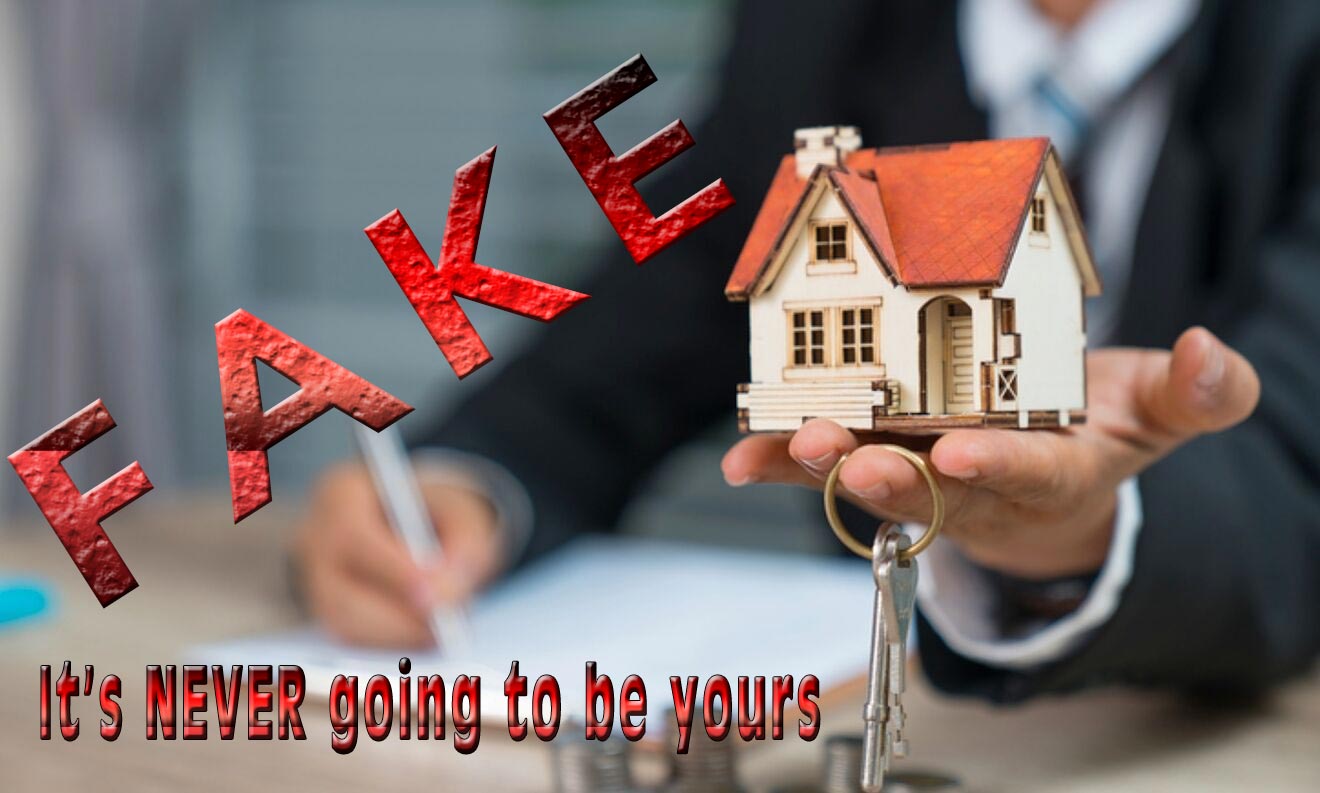 click image for video
How Banks Enslave Humanity
GREG REESE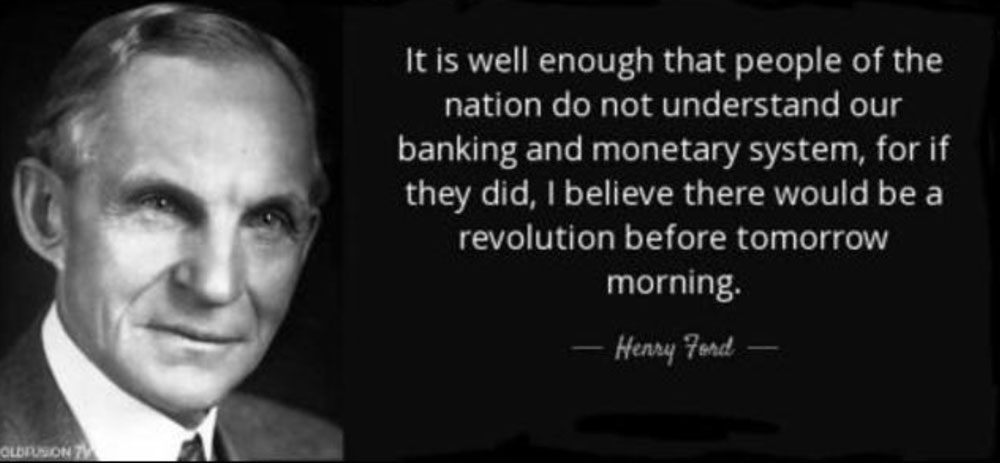 click image for video
WHO CONTROLS ALL OF OUR MONEY?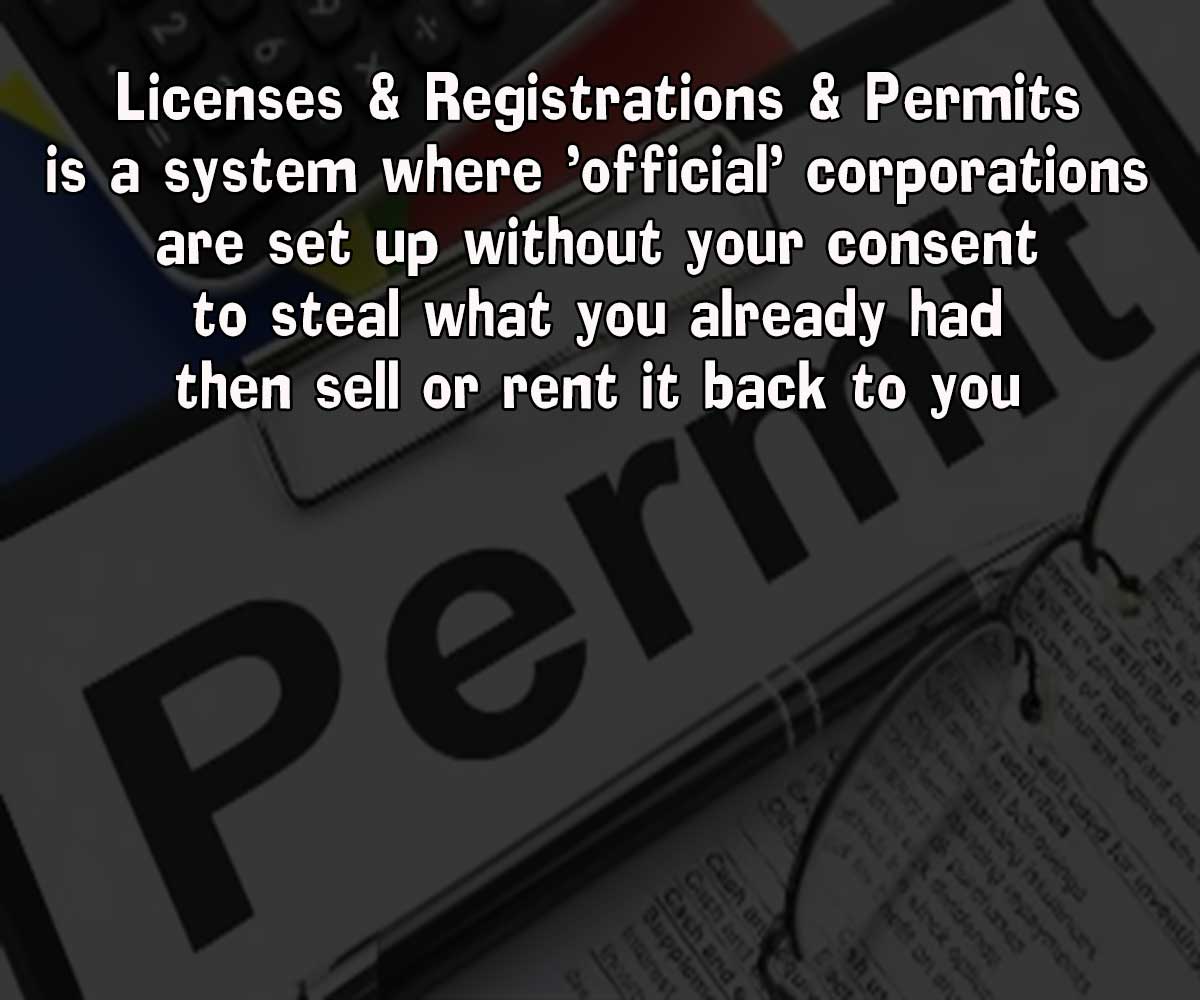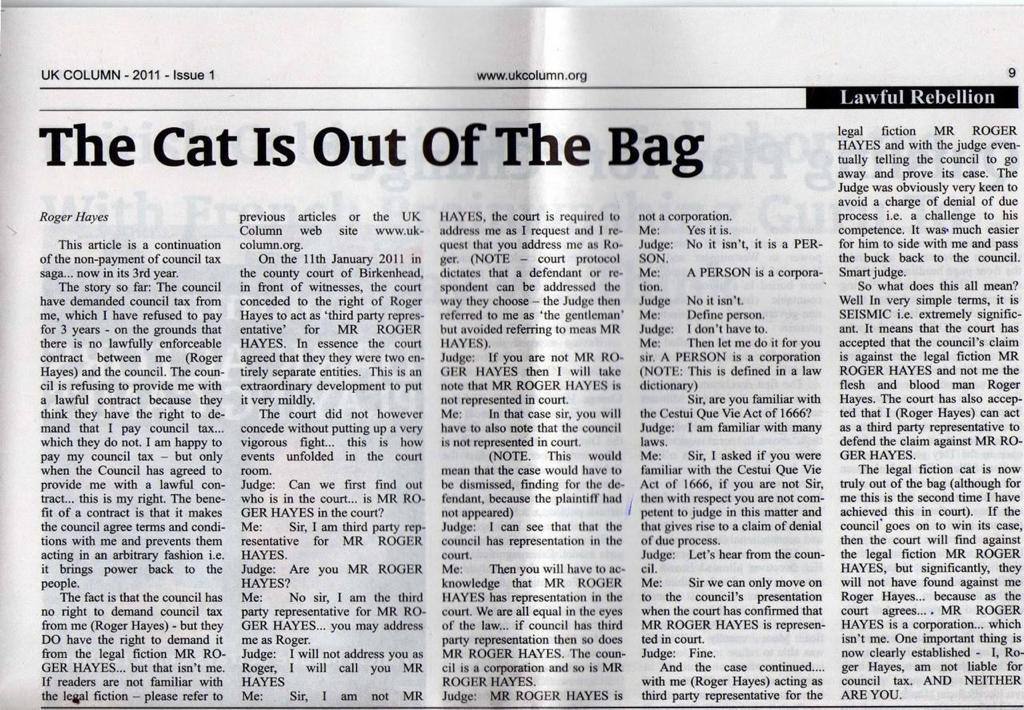 click image for video
Council Rates pay or not to pay?
A fraud cannot be validated with a passage of time. Fraud is Fraud, and when Fraud is present in a contract it will make it null and void.
Do they have geographical jurisdiction, jurisdiction is where authority can be executed, eg Doctor in a Mechanic work shop, you have to understand that when the council sends a rate notice it is NOT the council that has sent a rate notice, it is a man or woman working for the council that is responsible for the rate notice, a council is a dead legal fiction like a building.
If there is no name, signature (there never will be) on the rate notice then the document is null and void, and it is not an invoice but rather a statement and statements are documenting that state payment was done, like a receipt of payment.
Then you will write to the CEO of the council and notify the captain of the ship that a man or woman in the council has sent a notice with fraudulent claims and that it is the CEO's responsibility to rectify the record.
You must rebut every claim on the rate notice this is done like so, write to the CEO and demand let the that you require presentable material evidence of those claims, presumptions are no good, and presumptions, terrorism and guilt is the basis their world, never make a claim yourself let the law do that for you.
By simply asking them provide the material evidence that I have a contract with you, signed in wet ink. or a combination of questions the list below but also know what they mean otherwise you could come unstuck especially when a third party or a collection agent to recover debt comes knocking at your door
1. Provide the contract signed in wet ink in accordance with the 2001 corporation act section 127/129
2. Produce the contract in accordance with 2006 section 44 execution of documents.
3. Why is your document is not signed?
4. Why 1882 bills of exchange is not complied with?
5. Why do you have an ABN / ACN ?
6. Are you or are you not a member and registered with ASIC ?
7. Who did you do your Oath to? And you where is your allegiance to?
8. Provide presentable material evidence that we have a contract.
9. How much GST are you collecting in the last financial Quarter
10. Under the penalty of perjury what is the geographical jurisdiction of Australia your council.
11. By not complying with corporate act 2001 section 127 are you not involved in fraud act of 2006 provide material evidence that you are not in malfeasance.
Remember you can hold them a bay with Questions like this or you can continue to the lien process. Which is in Face Book: The reality of Council rates, peter joseph Everything is a presumption in Law and any presumption can be dismissed by any formal challenge.
Remember Council workers are either dumb as mud, feel entitled, work for the UN or all of the above.
In around 1999 all govt departments were registered as incorporated Businesses, so they relinquished all former powers and to listen to them is like listening to an employee of McDonalds, 1942 the USA put together the Clearfield Doctrine Supreme Court Annotated Statute, Clearfield Trust Co. v United States 318 U.S. 363371 1942 "Governments descended to the level of a
mere private corporation.
Read the Clearfield Doctrine it is important to understand this, remember it is a mind game they are playing on you.
In closing whenever they give you documentation always respond 72 hrs or 3 days in contract law, he who leaves the battle scene first loses.
And all letters have similar structures whether dealing with Council pet registration, Council rates, and when dealing with utilities, you can't use the Clearfield Doctrine, but all require commercial contracts that's the common ground.
Lastly there is no magic letter that will stop the council or electricity companies from giving you paperwork but the better you get at this you will find that each time you will get someone new, that's when you know it is working, they don't know how to deal with you.
Always ask for the commercial contract and follow up with corporations act 2001,2006 and the 1882 bills of exchange and dabble into the bills of exchange and give them section within the document.
And above all HAVE FUN, this is your line of defence because you cant be belligerent.
Council Rates pay or not to pay
click image for video
Contracts must have
wet ink signatures
and consent
Contracts must have wet ink signatures and consent
As soon as the debt is passed from the claimed debtor to some collections agency then you instantly know it is a fraudulent claim of debt.
If there was a VALID and Legal Contract this would never happen.
SO, they hide the Facts by using a debt collection agency.
Now think about that.
One company is giving another company an Assignment of work.
 (third party need contract for that)
The very first thing you do is look at the Debt company to see if the letter you have is Signed with a Pen by a named officer of the Debt company.
It has to be signed and Not by a computer Graphic or the company name or some position within the company.
It has to be signed by a Named person in wet ink in compliance with the Companies Act 2006 section 44.
Now the Companies Act 2006 section 44, tells you exactly how a document MUST be signed and who By.
SO, look for that signature because if it isn't signed correctly and legally then that is Fraud by abuse of position because it isn't signed.
And you have Incontestable forensic material evidence of fraud in your Hand.
They sent it to you.
SECOND.
This is a Company-to-company Assignment of work.
Could also be fraud SO that Assignment also has to be signed in wet ink by an authorised company officer.... SO... Debt Collection.
Lawyer.
Bailiff Company it doesn't matter who they are. ""HE who makes a claim carries the Obligation to present the material substance of that Claim""
This is the Golden rule and Maxim.
So, the Debt company/ Lawyer/Bailiff whoever they are have a Contractual Obligation to give you a certified copy of the Company-to-Company assignment of Works.
IF this paperwork is not all legally correct it is because for whatever reason the Debt is and was Fraud in the first place.
Now that's every credit card and Bank Loan for starters and that's how they Hide.
Now if the Paperwork is Not legal and correct you CANNOT pay them because you are complicit in Criminal Fraud.
This is EXACTLY how I have rid FRAUDULENT claim of Debt.
It's a simple six letter process.
They always Run for the Hills.
Every single time.
Without fail.
That's the POWER of the Pen.
SO, there is NO DEBT and the claim is Criminal Fraud and Malfeasance in the Office and it is also a Wilful and Belligerent act of terrorism.
YES.
Gas/Elec is Criminal Fraud.
Water rates, Council Tax, Credit cards ARE ALL Criminal Fraud.
Paying all these scumbags is Criminal Fraud.
There is NO legal means for you to pay because there is no Valid Contract and the Contract you think you have is Criminal Fraud. SO, we are all getting Fleeced Blind.
A Licence is a Permission to do something that would otherwise be illegal, and Fraud IS Illegal (James bond 007).
So, every government licenced Billing office is committing Criminal Fraud. Gas/Elec is a Government licensed Billing office.
They don't sell you gas/Elec.
Paul Webster made the Judge throw the Gas/Elec Case out of the court because the claimant could not provide Proof of Claim.
SO, if the Gas/Elec CONTRACT was Legal, it would be a simple Breach of Contract.
Now you are beginning to see the Dark side.
These are the Securitised Liens you will find in the files section.
Published for you to read.
So what else is there?
Parking Tickets.
Congestion charges.
Pay and display carparks WOW Stop.
It is Criminal Fraud for you to pay the fee at the Pay and display carpark.
It is Illegal and Criminal To pay it.
That Signage is not a contract and it is Total Criminal Fraud.
SO, what does all that add up to for the Millions of people in the country??
DO THE MATH.
Baron David Ward The reality of Council Rates Must comply with the 2001 corporate act section 127/ 1882 bills of Exchange/ 2006 corporate act " 44 execution of documents and they don't they are in fraud not you.
click image for video
Car registration explained
Most people believe that when they buy a new car, that they HAVE to register it (In Britain, with the commercial company known as "The Driver and Vehicle Licensing Agency").
What very few people are aware of is the fact that the 'act' of applying for registration actually transfers the physical ownership of the vehicle from (you) - the purchaser who PAID the MONEY, to the 'DVLA' who licensed the vehicle.
That is, my friends, exactly how you give your vehicle away to a commercial company who has done NOTHING AT ALL for you and which does NOT have your best interests at heart.
Knowledge is Power explains how;
The change of ownership is shown by the fact that you, the previous owner, are now sent a document stating that you are now "the Registered Keeper" of the vehicle which you have just bought. You are left to pay for maintaining the vehicle which you do not own, and the actual owner can, and will, destroy the vehicle (which cost the owner nothing) if you, the 'Registered
Keeper' do not keep on paying for the use of the vehicle.
Destroying the vehicle would be unlawful if the vehicle did not belong to the company doing the destroying. (Clever plan, when you think about it BUT NOT LAWFUL!)
The vehicle will be crushed if the "Road Tax" is not paid. That 'tax' is substantial and was originally introduced as a fund contributed to by the drivers of vehicles, in order to build new roads for those vehicles to drive on, and to maintain all existing roads.
That was a very reasonable idea, and it means that all the roads in the country belong to the people who paid the money for them to be built and repaired.
HOWEVER, that Road Tax Fund has been hi-jacked and I have seen reports that state that 85% of that money is taken for other things which are in no way related to roads or driving.
Local Authorities say that they can't maintain roads properly as they do not have sufficient funds to do the work. The 'Road Tax' is increased for vehicles with large engines on the laughable excuse that they burn more fuel and so contribute more to global warming!!
THE REAL reason for the increase is, as ever, just a method of taking more money from people who have no idea what is going on!...
There is even a proposal now, that motorists be charged for every mile that they drive along the roads which they paid for and own. That, of course, is not the only stream of income from vehicles.
A major source of income is from the massive 'tax' on fuel for vehicles, and it has been stated that an incredible 85% of the selling price is the proportion which is not needed for the location, extraction, processing and delivery of the actual fuel.
In passing it can be remarked that vehicles can be run on water, compressed air, energy direct from the environment, permanent magnets, and even on gravity. It, no doubt, will come as a great shock to you that the inventors who have done this have disappeared suddenly as soon as they started testing their prototypes.
Far-fetched?
I personally know three people who have been told to "cease and desist - or else". When you understand the billions and billions in profit which are made through selling oil products, actions like that become very understandable, especially since the people who do these things own the police forces and courts and so they know that there will be no comeback no matter what they do.
You would think that there could be no further money to be squeezed out of the person who buys a car, but that is not the case.
There are two further major charges.
1.is an import duty on vehicles brought into the country from outside and that can be a substantial amount.
2. Is a most damaging charge called "Value Added Tax" in Britain and "Sales Tax" elsewhere. That tax is at present, 17.5% and forms a major increase in the selling price of almost everything.
No matter how much your earned income is taxed, the remainder will be used to make purchases, almost all of which will be taxed themselves and the components used in their manufacture, transport and advertising are themselves taxed, raising the price even further.
When these things are taken into account, it has been estimated that 80% of a person's earnings is taken away by the various taxes and other unnecessary charges! Professional economists have stated that the supposedly-free people living in 'democratic' Britain are actually substantially worse off than the 'serf' slaves of earlier times - SO MUCH FOR FREEDOM!
So, what about the Driving Licence or in America, the Driver's Licence?
Under Common Law, living mans have the right to travel freely and these days, that includes using a vehicle when travelling. The Legalese people want to persuade you that you are no longer a "Traveller" under Common Law, but instead, you are a "Driver" subject to their statutes, and they demand that a "Driver" must have a driving licence, car tax, car insurance, and anything else that they can think up.
If you wish to live in freedom and somebody asks to see your licence (which would have been issued by your 'begging' for the supply of one and so subjecting yourself voluntarily to their authority by doing so).
Then the question is "Why would I want one of those?".
A driving licence is only needed for the driver of a vehicle which is taking part in Commerce. It can be argued that transporting a Legal Fiction / Strawman is a commercial undertaking, so it would be advisable not to have anything related to a Legal Fiction / Strawman with you.
It is also very important not to give your name, address or (supposed) date of birth or to show any form of ID as that places you in a position of voluntary submission by:
(a) Obeying the command of another living man being (who is of equal standing to you) and/or (b) Associating yourself with, and consequently representing, a strawman who is automatically subject to all statutes, being itself, a legal fiction and part of that fictional world.
So, if you are not carrying a passenger who is paying for the journey and you are not stopping off on the journey to sell things and you are not transporting a Legal Fiction / Strawman, then you are not a "Driver" with a "Passenger", but instead, you are a "traveller" with a "Guest" if you are accompanied by a living man who is not a "person" and who is not carrying a Legal Fiction / Strawman around with him. Travelers do not need a driving licence.
Car registration explained (PDF)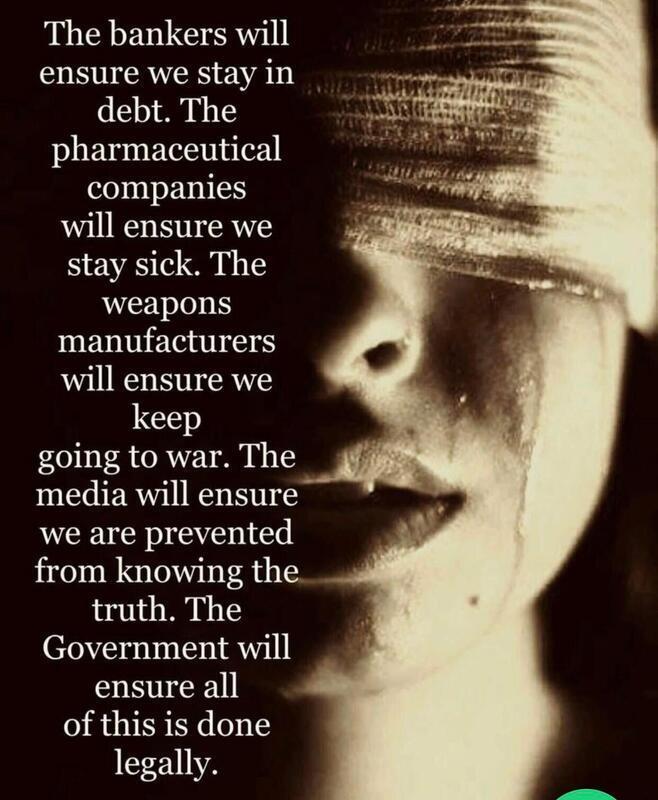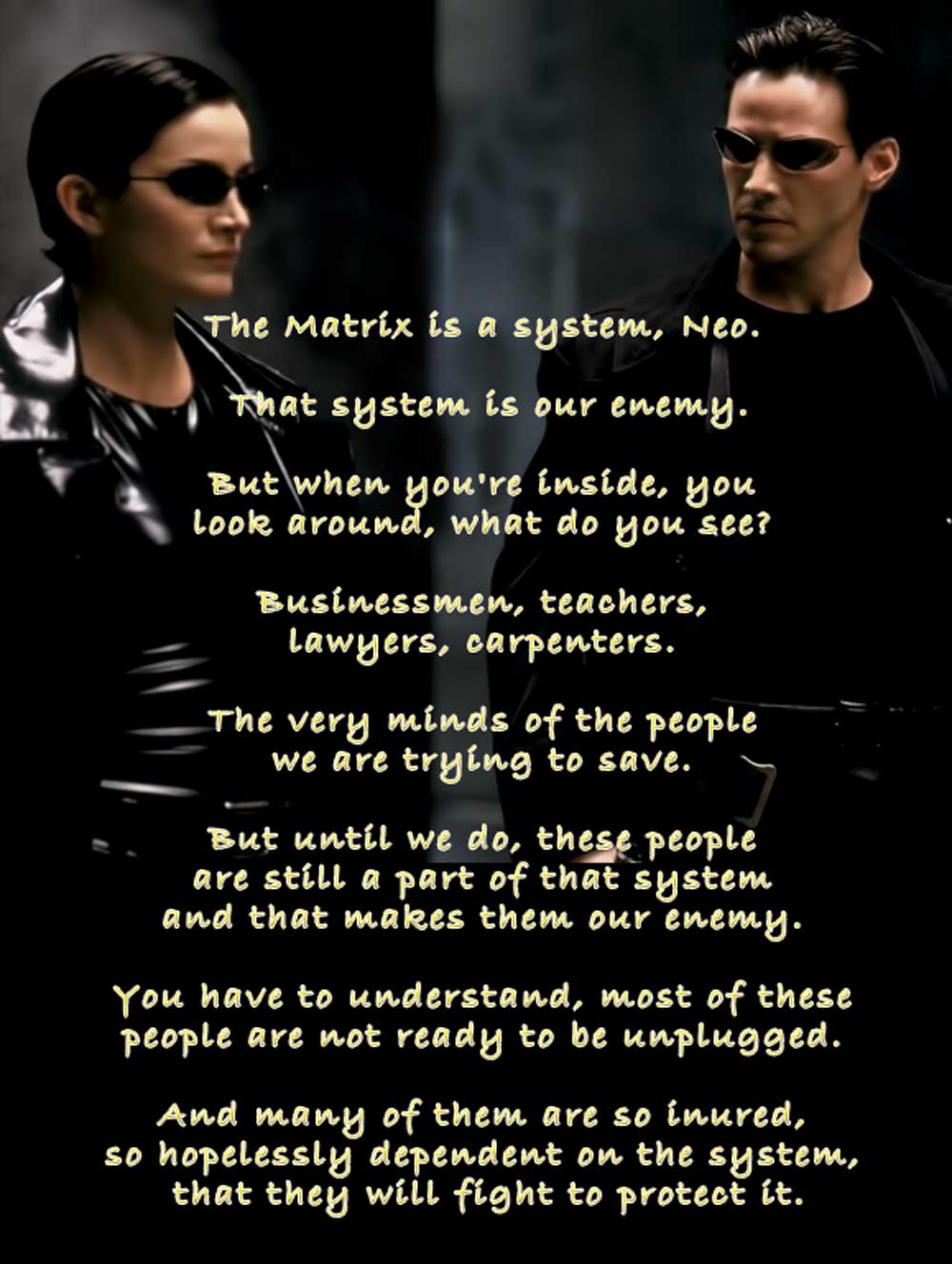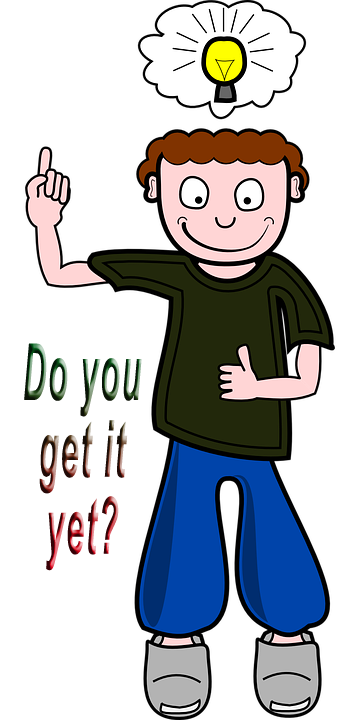 This website is always
'work in progress'
your contributions
corrections
suggestions
invited
please report broken links
Send files or messages direct to
redpilledtruthers@gmail.com
Browse in safety
this website does not collect
any information or leave cookies
email: redpilledtruthers@gmail.com
Contact Red Pilled Truthers