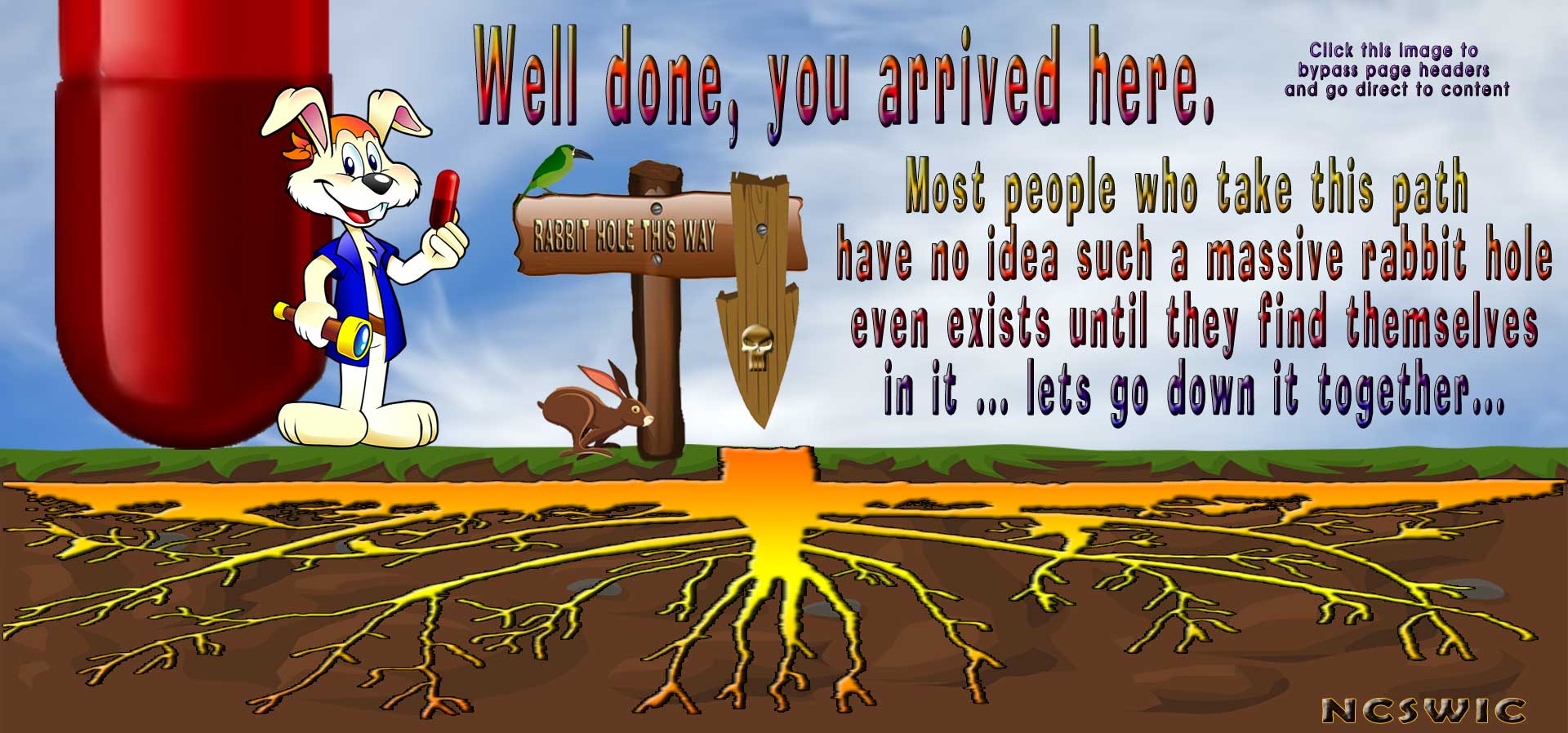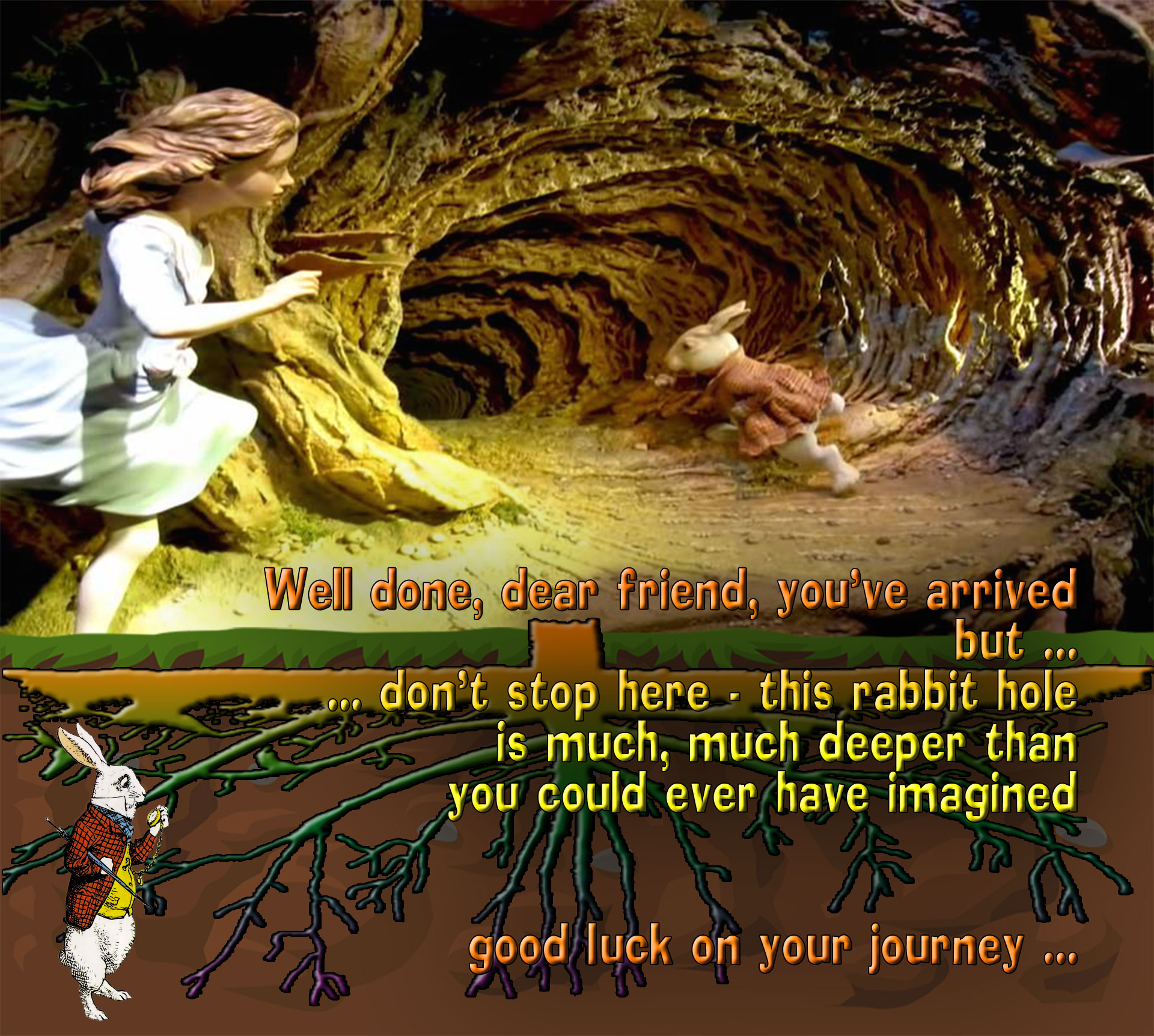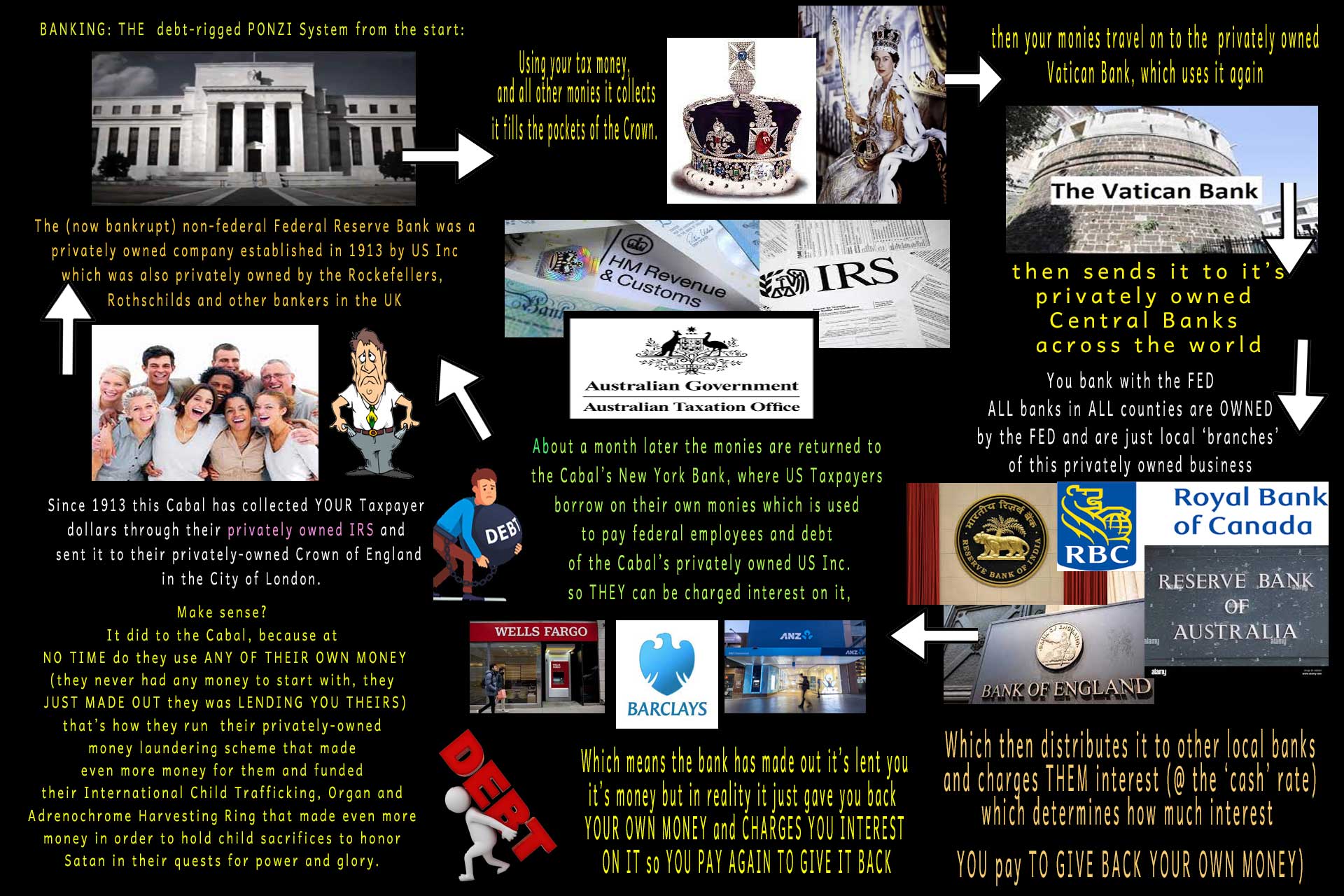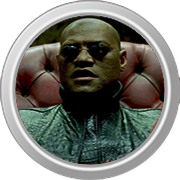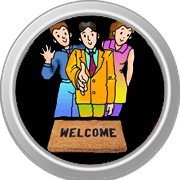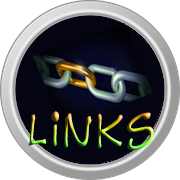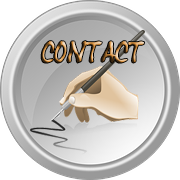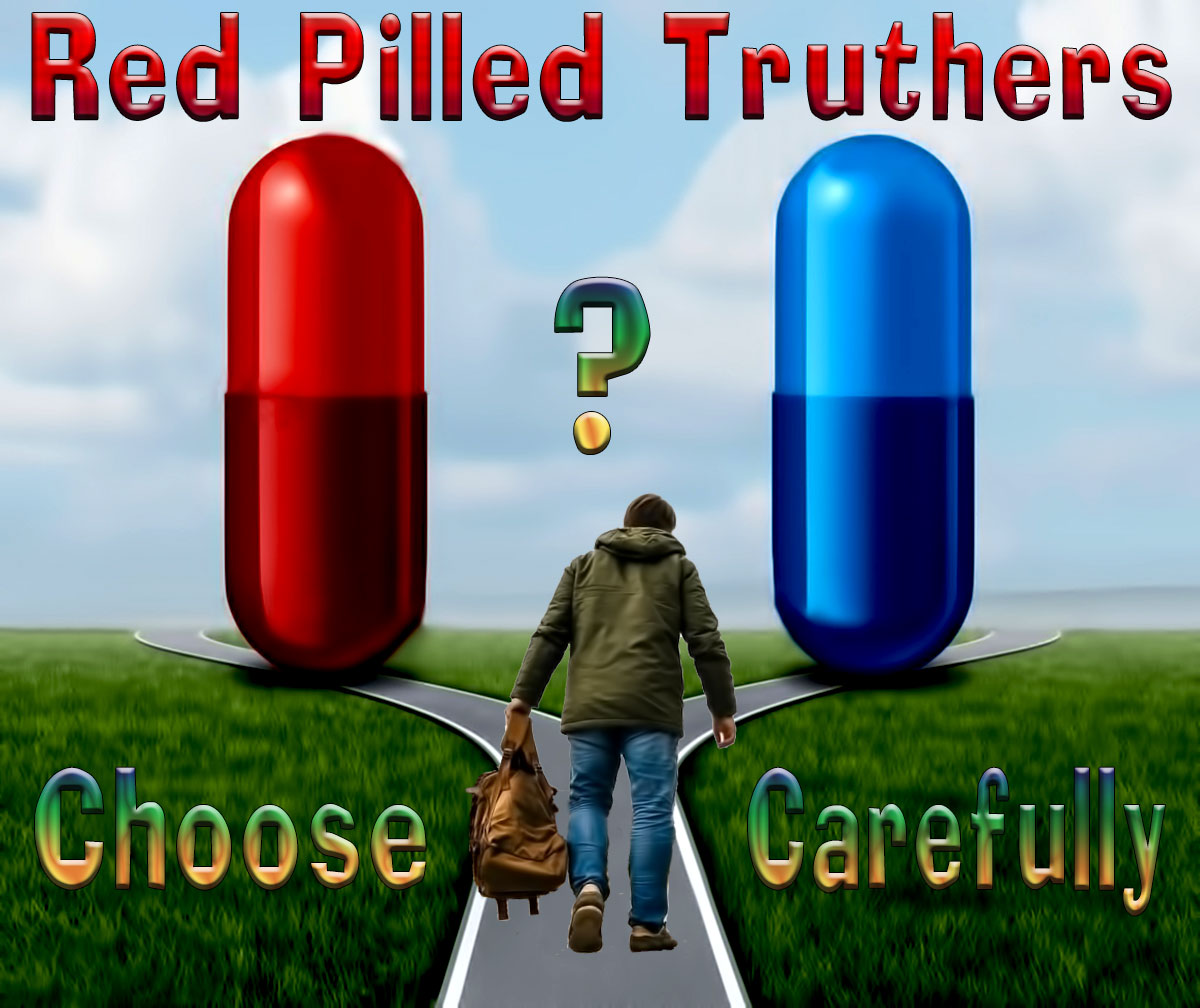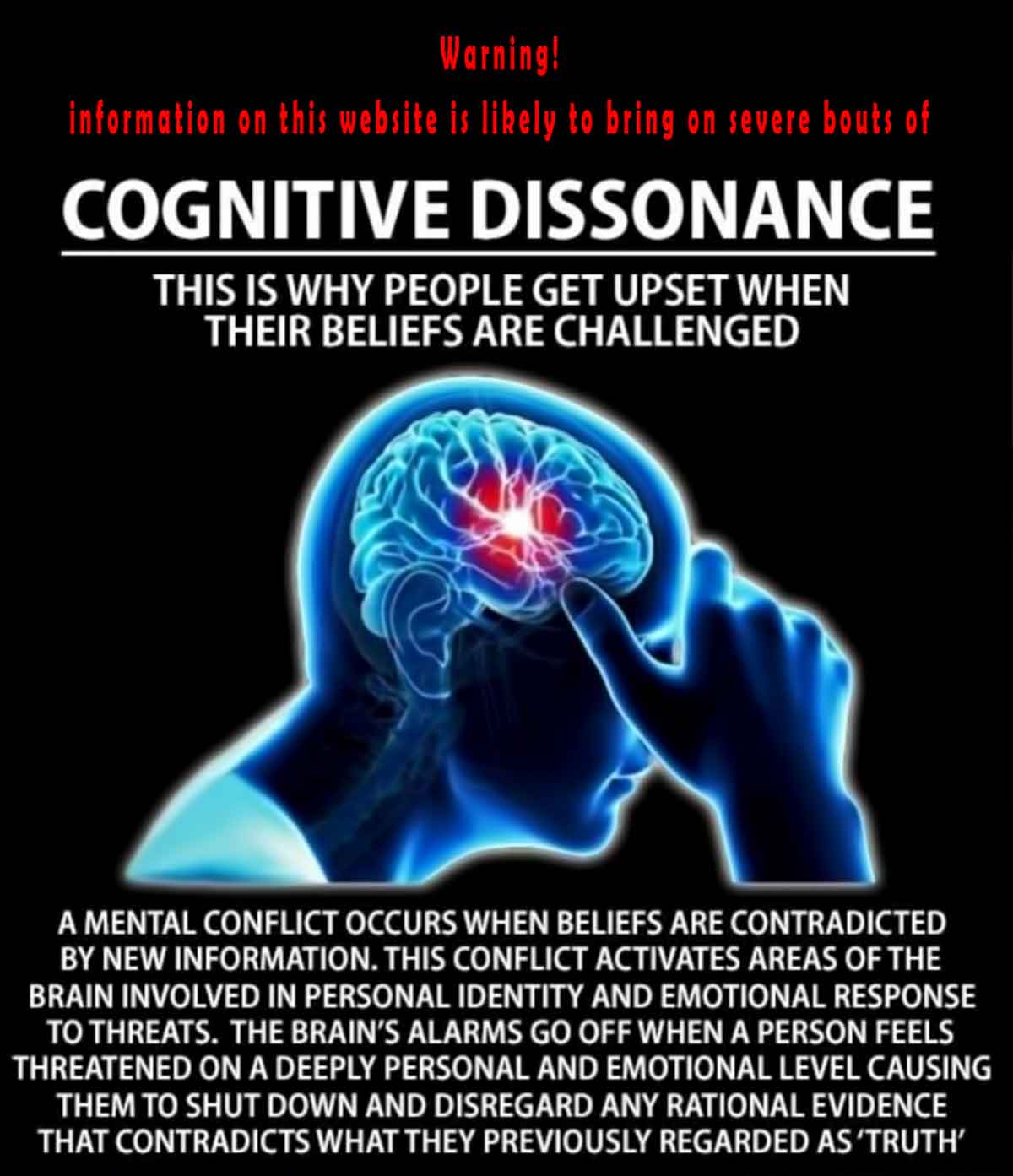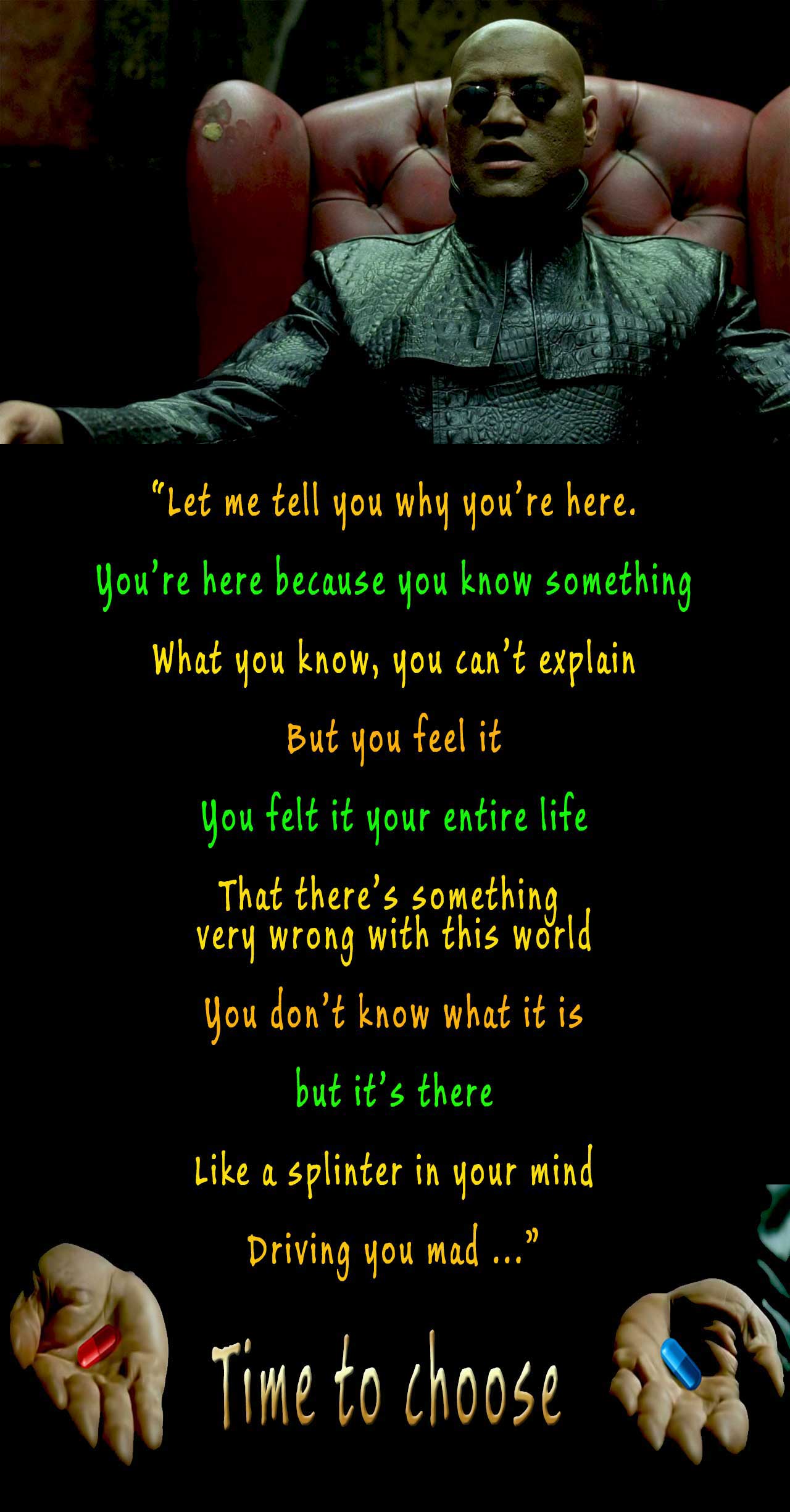 click this image for video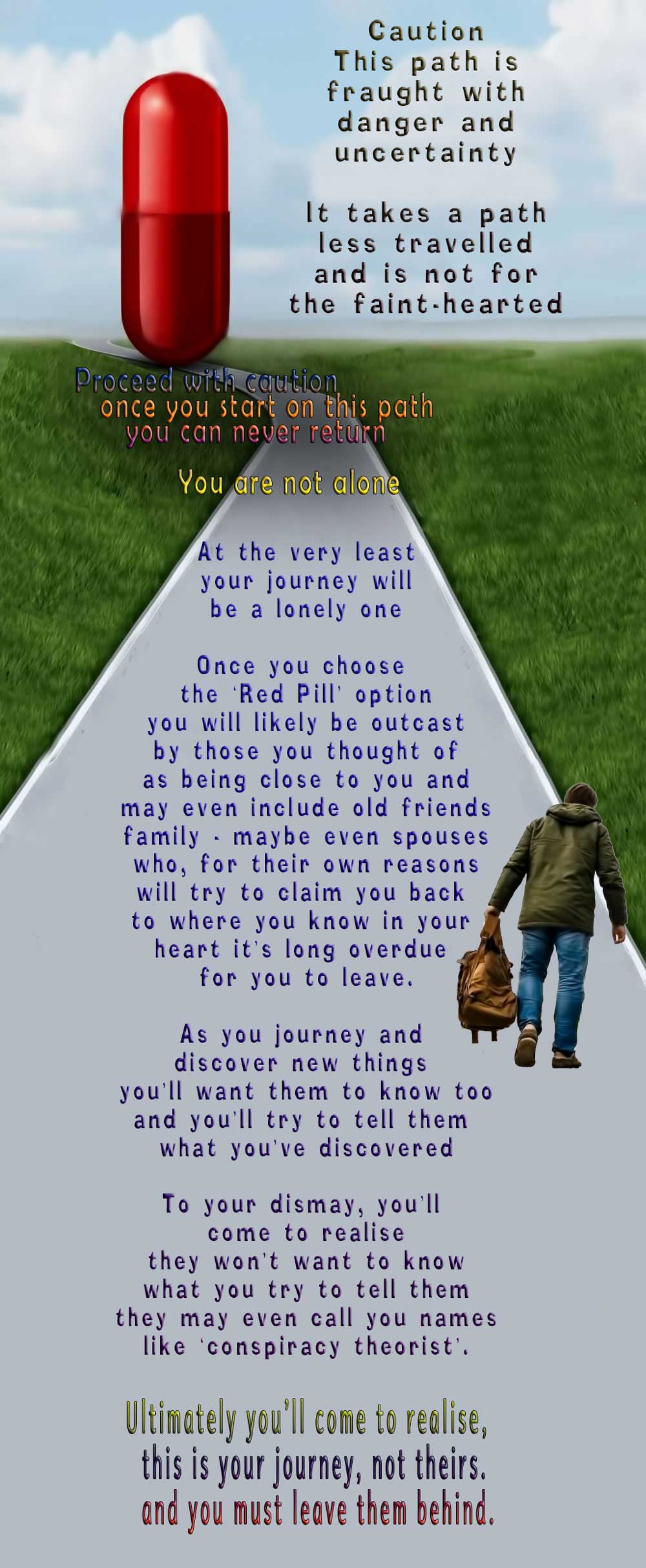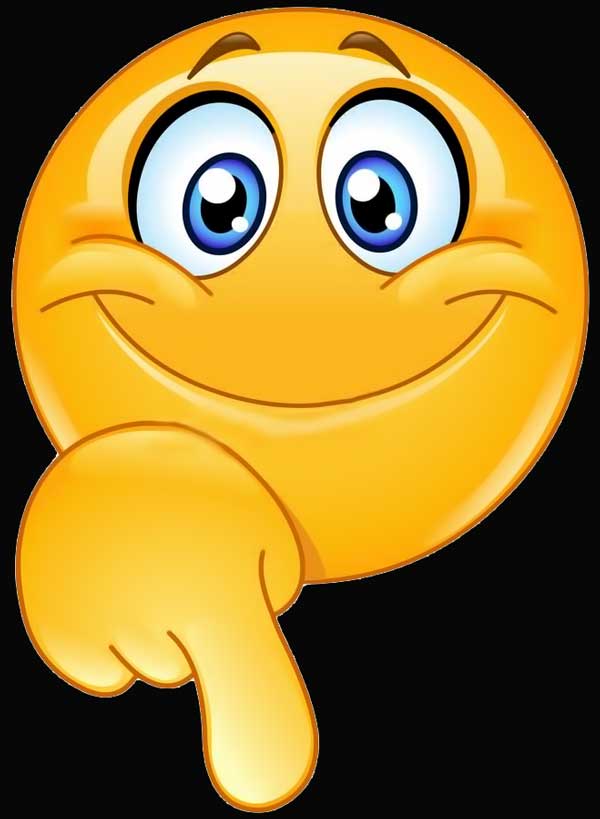 click the image below for ALL
website-page navigation buttons
or scroll down to continue
website introduction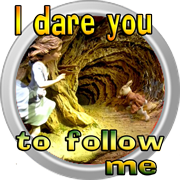 Go to Rabbit Hole Grand Central for links to all pages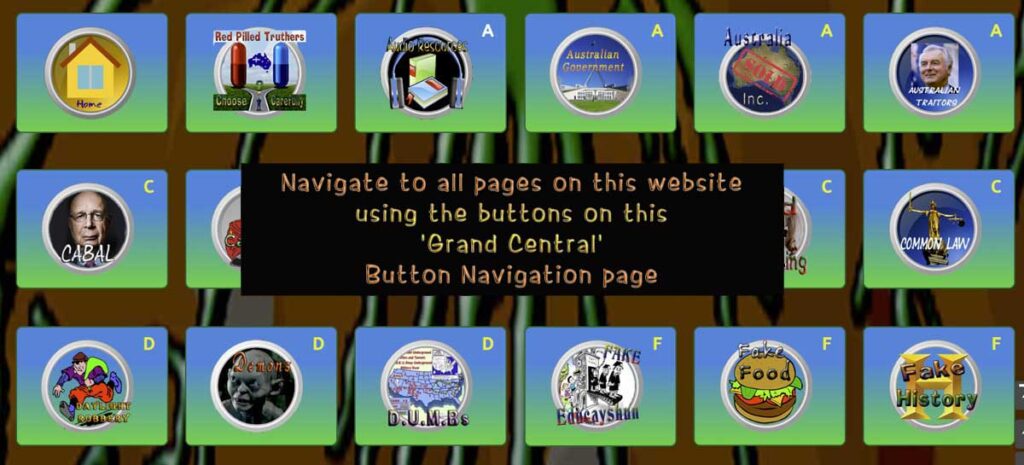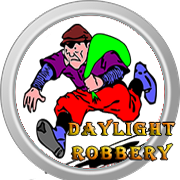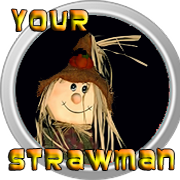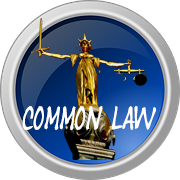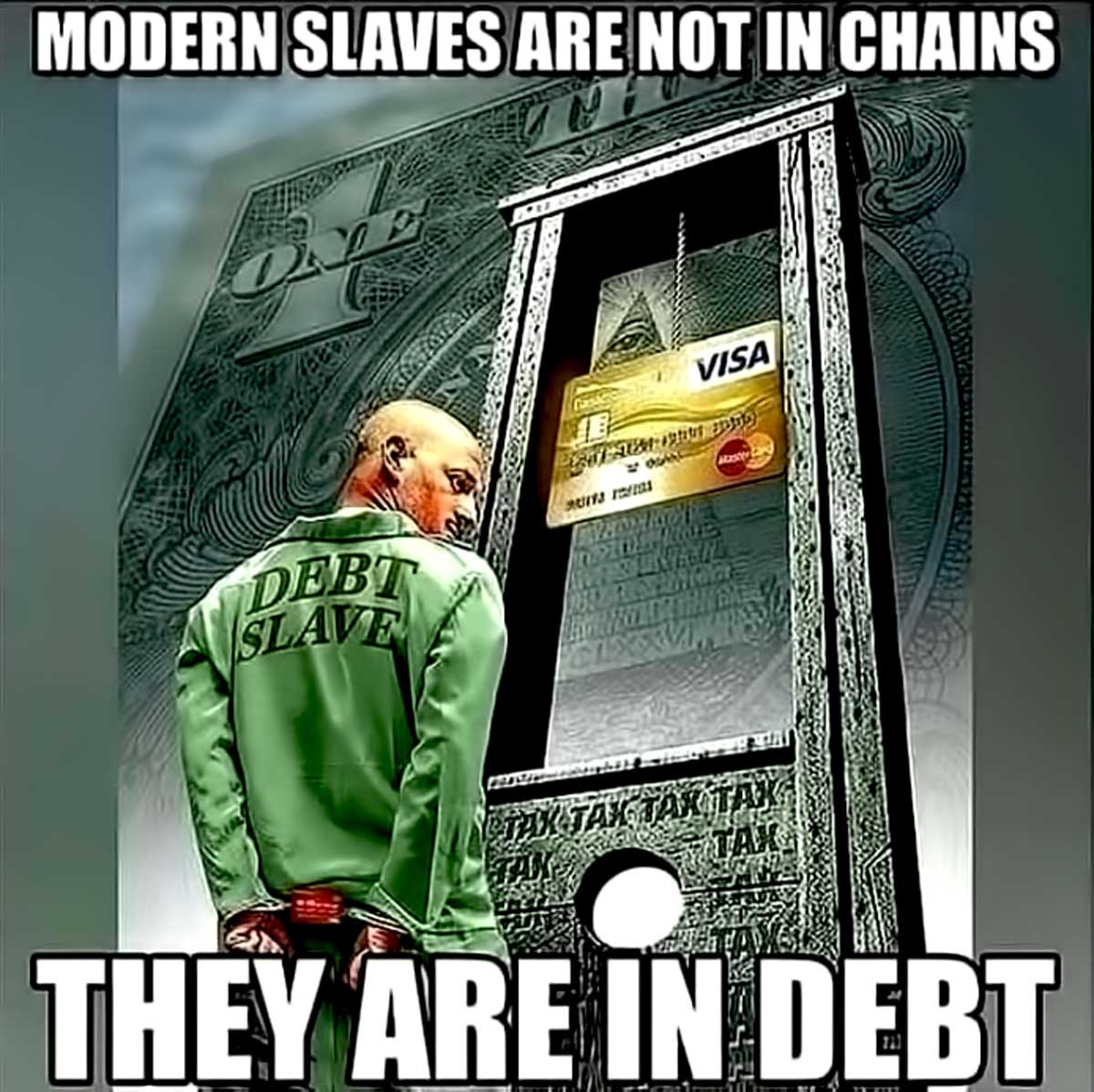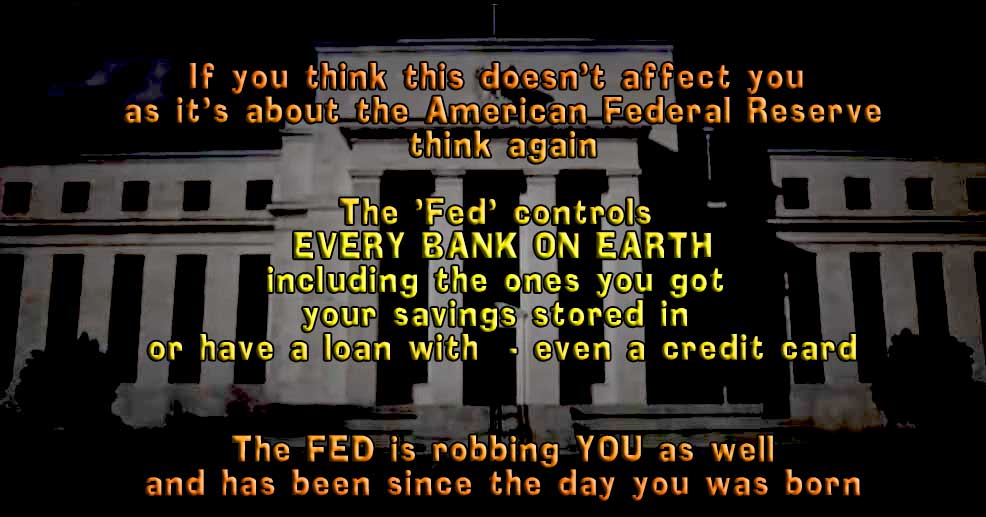 click image for video
The Biggest Banking Scam
of ALL TIME
Explained in 7 minutes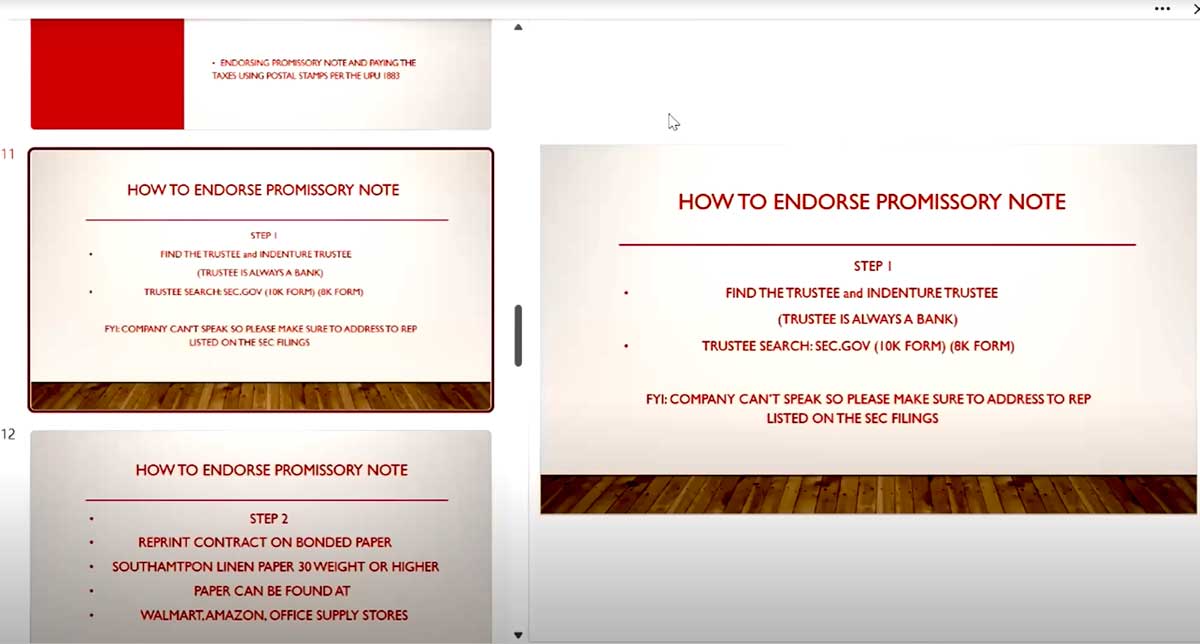 click image for video
FULL ZOOM RECORDING
OF THE INFAMOUS
DISCHARGE CLASS
FULL ZOOM RECORDING
OF THE INFAMOUS
DISCHARGE CLASS
OF 2022
HOSTED BY
PATHS2FRDM
"DISCHARGE THAT SHIT"
STEP BY STEPS INSTRUCTIONS
FOR 3 LAWFUL
DISCHARGE PROCESSES OF ALL DEBTS
INCLUDED AND NOT LIMITED TO
MORTGAGE DEBT,
STUDENT LOAN DEBT,
CHILD SUPPORT AND MORE.
Information contained is for
informational purposes ONLY
and is NOT LEGAL ADVICE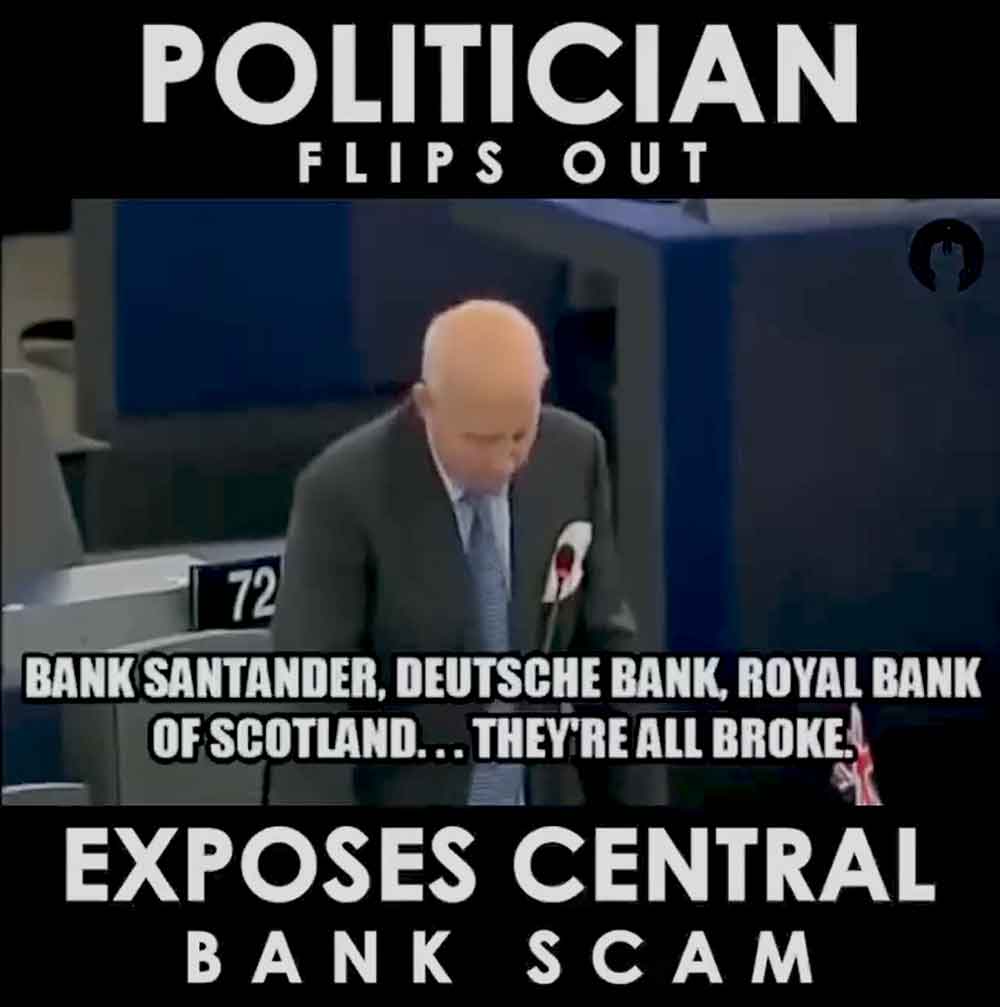 click image for article online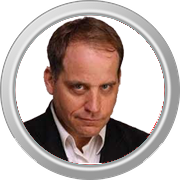 MEP Exposes Central Bank scam
Wests' rubber masked
Halloween political horror show
is about to end.
November 2022
Benjamin Fulford
Enjoy while you can the horror show of rubber-masked actors and computer graphics that has substituted for government in the West.
As a part of the show, we now have a fake pope, a fake US president, a fake UK King, a fake French president, fake opposition leaders, fake news etc.
This is all about to end. It is a mathematical certainty because the entire financial/economic system that underpins it is over a thousand times leveraged and bankrupt.
"Kangaroo government usually precedes war.
The worry is the next and inevitable onslaught would be thermonuclear," warns MI6.
To avoid that Western white hats and the Asian dragon family are now negotiating a benevolent replacement for the collapsing old system. It will start with a jubilee.
This will mean a cancellation of all debts both public and private and a one-off redistribution of assets, according to a Dragon family proposal.
Another part of their proposal is to have Western military/industrial white hats preside over Nuremberg-style war crimes trials followed by the restoration of democracy, the rule of law and freedom of the press.
However, the negotiations are ongoing so do not expect any announcement soon. Instead, batten your hatches and prepare for a geopolitical storm such as the world has never experienced before.
MI6 sees it coming too, commenting
"What we view with very well-informed intelligence is the turn of Century type stuff.
Regime fall and knowing when it will fall and what to do.
" MI6 expects the trigger to be a "Barclays Bank collapse which will bring down Glencore Commodities and all of the world markets…they brought it upon themselves by way of lawyers, spies and assassins we tracked every step of the way…all street lighting in Switzerland is blacked out at midnight so Blitz type stuff.
Most top-level experts agree the Western financial system will inevitably collapse."
Its' current state is illustrated below.
"In a bankrupt global system, you reach a point when the value of printed money dies and whatever a leader promises can no longer be bought with fake money which will always have ZERO intrinsic value,"
Swiss expert Egon von Greyerz explains.
"With over $2 quadrillion (2 and 15 ZEROS) of debt and liabilities resting on a foundation of $2 trillion of government-owned gold that makes a gold coverage of 0.1% or a leverage of 1000X!" he adds.
https://goldswitzerland.com/2-quadrillion-debt-precariously-resting-on-2-trillion-gold/
The last time this system was about to collapse was at the time of the Lehman shock in 2008.
Then, the Khazarian Mafia cabal families ruling the West were able to get 700 tons of gold from the Dragon family and leverage it over 1000 times to create 23 trillion dollars.
They were allowed to do this because they promised to change their ways and install a black communist known as Barak Obama as president.
That money has run out and now the KM are desperately sucking up to Asia and promising everything under the sun while simultaneously threatening all-out nuclear war etc. to get money to keep their horror show going.
This is judge Anna Von Reitz warning to the Asians about them: They have been doing the same things and operating the same schemes since the Bronze Age — they introduce the concept of credit, they gain access to other people's credit, they accumulate debt "in the name of" their victims, eat out the substance of the country they've invaded, kill their creditors, and then move on to a new "host".
They intend to be Spectators, safely ensconced behind the proverbial "Great Wall of China", speaking with Chinese Mouth-pieces, talking about the superiority of "their" 5,000 year-old culture — it isn't their country, isn't their culture and they are nothing but evil, self-interested, international parasites intent on using China to guarantee their safety while they plot to eat out the substance of China just as they have done to every other country. Here is some more visual evidence of who exactly we are dealing with: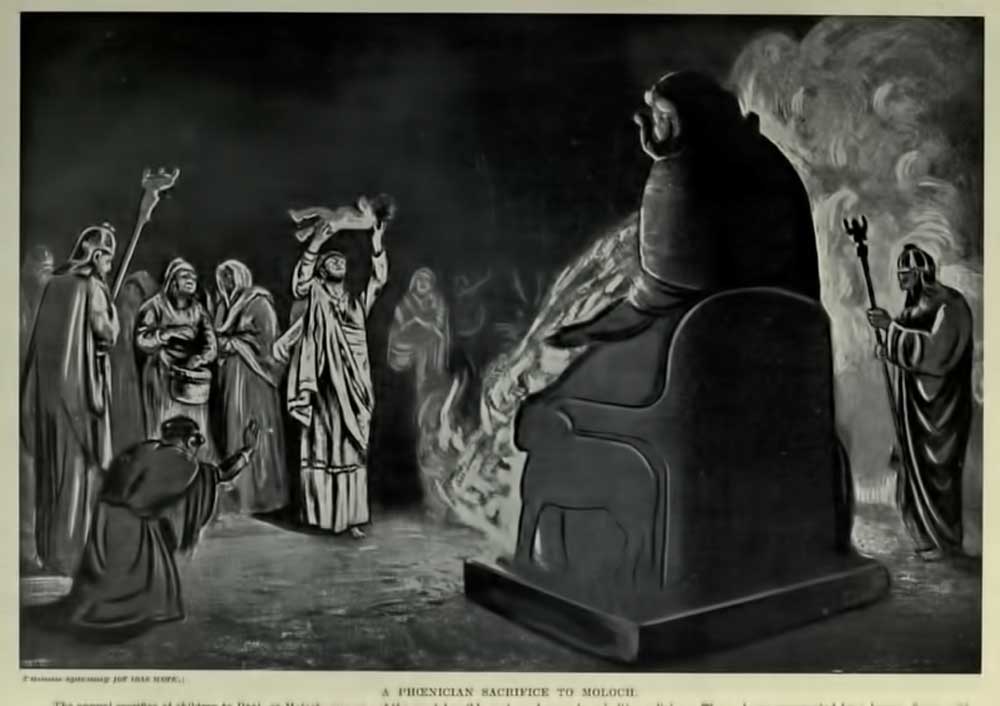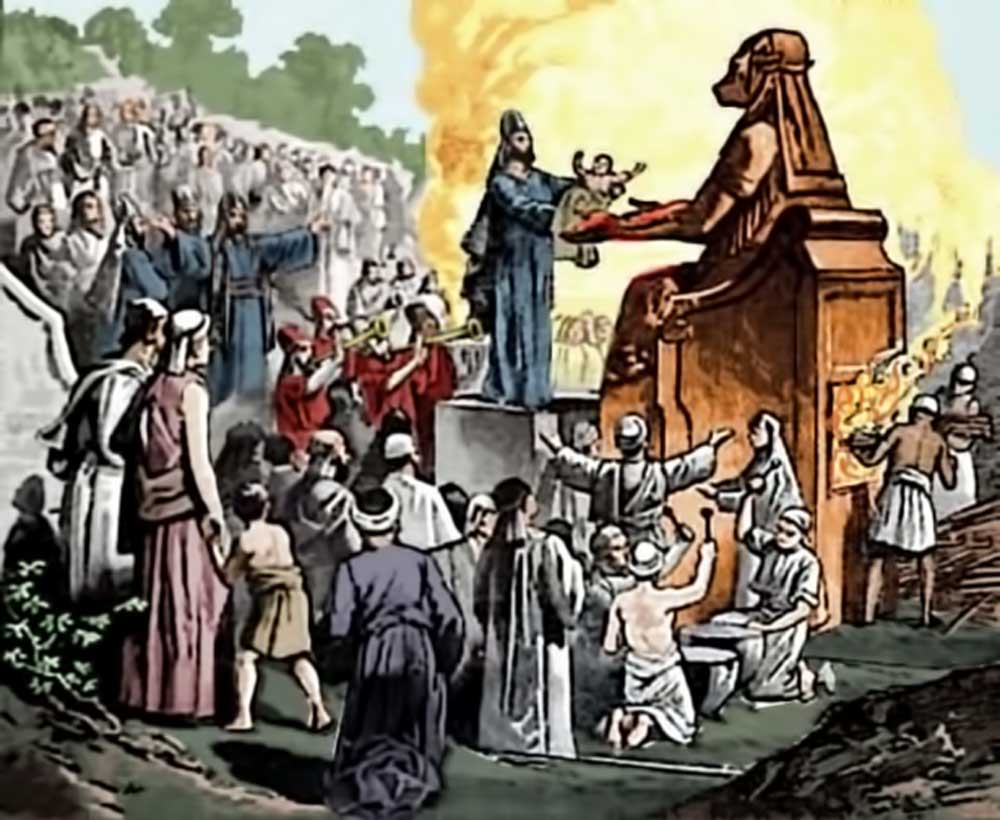 The movie may be old but, we have multiple high-level witnesses saying such mass sacrifice rituals take place to this day.
The current controllers of the fake Biden regime, for example, staged a massive human sacrifice event where beautiful children were killed to inaugurate the new World Trade Center building according to MI6.
The Russians know who they are dealing with because they have been fighting them for millennia. Alexei Pavlov, the assistant secretary of the Security Council of Russia, says "Neo-pagan cults [have] gained strength in Ukraine," naming one of them as the Chabad-Lubavitch Hassidic movement.
"The main life principle of the Lubavitcher followers is the supremacy of the sect's supporters over all nations and peoples" he adds.
It is not just Russian leaders. US President Donald Trump is also now openly referring to Satanism when talking about a 15-year-old girl "sadistically" murdered at the hands of MS13 members, in a "horrific satanic ritual".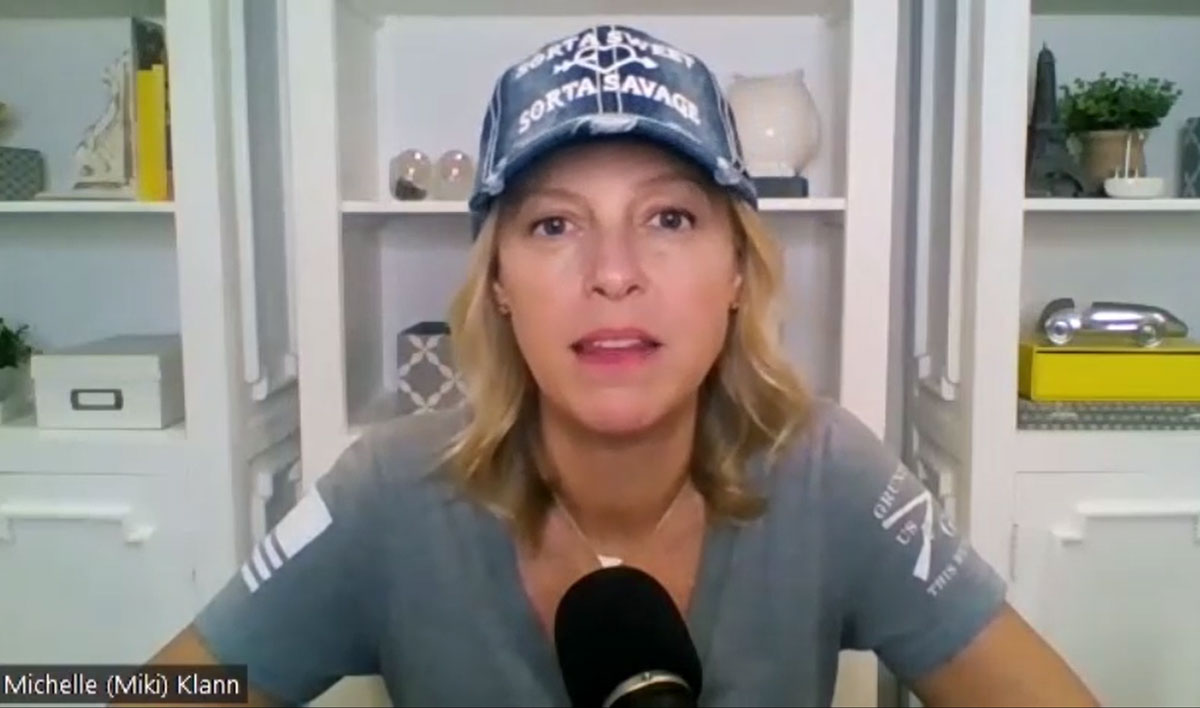 click image for video
Homes were not built
for people
They are built by BANKS
FOR BANKS
so they can lend you
money to buy one.
Banks create the products
they lend you money to buy.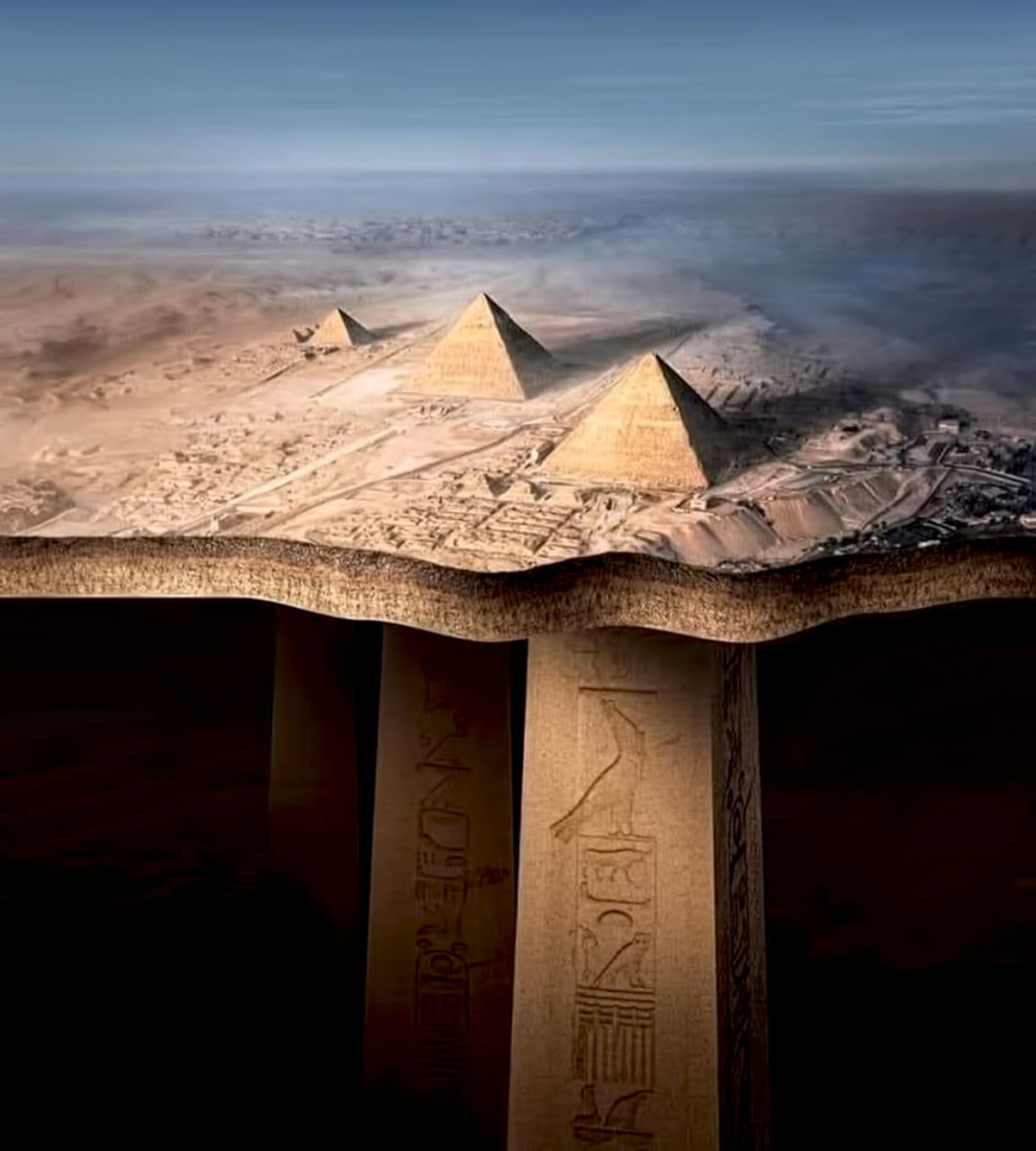 The Unholy Roman Church
Control Power
Tri-Entity Pyramid

The Great Work Website

   Unholy Roman Church
PDF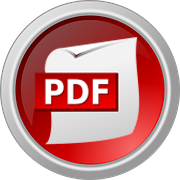 The Vatican remains a massive power and global control center for running the One World Order pedophilia operations for Satanic rule, throughout the Controller Pillars of Society, which is overseen and managed by the Black Nobility and bloodline families.
This particular satanic agenda goes back to 2,000 years ago, when the Black Sun Draconians retaliated by infiltrating the Greek sacred texts and Rome to build the Church of Rome.
The Vatican City in Rome is one of the NAA Black Sun entity's main control bases and global headquarters. It is the spiritual center used for carrying out the satanic ritual and operations for gaining wealth and material power for the globalist Luciferian bloodline families and funding their satanic agendas.
The top power echelon in the Vatican is secretly working with the international criminal cabal government groups, the Jesuit military orders and the luciferian bloodline families –together called the "globalists"– to carry out Blood Sacrifice rituals and child trafficking in order to nourish the satanic forces on the planet.
The three Obelisks are markers of the Orion Group's One World Order programming for the Black Sun's placed in the major cities mentioned which are combined to form into an energetic structure that is the Global Unholy Trinity.
The Obelisks are designed to be satanic pillars that denote the directions that act as the main compass for running Black Magic reversals into the North, South, East and West pillars of the inorganic four.
These pillars are connected to the beast machine in the planetary grid.
They hold multidimensional layers of alien machinery that run reversal energies into the planetary grid which enforce the satanic portals and frequency fences that are used globally by the NAA.
These main pillars are Cleopatra's Needle in London, Caligula's Obelisk in St. Peter's Square at the Vatican, and the 555-foot-tall Washington Monument in central Washington D.C.
These main three link into the many hundreds of obelisks and pentagram geomantic structures that have been set up all over the world that align directly to the Orion constellation.
The Orion constellation is the original home of the Black Sun nonhuman entities, the majority of the NAA.
The City of London (that is the square mile within Greater London) is not technically part of Greater London or England, just as Vatican City is not part of Rome or Italy. Likewise, Washington DC is not part of the United States that it controls.
These three entities have one goal and that is to do away with the old world order of sovereign nations and usher in a new global world order under one government rule under the iron fist of the cabal.
These sovereign, corporate entities have their own laws and their own identities.
They also have their own flags.
Seen below is the flag of Washington DC. Note the three stars, representing the trinity of these three city-states, also known as the Empire of the City.
The government of the United States, Canada and Britain are all subsidiaries of the crown, as is the Federal Reserve in the U.S.. The ruling Monarch in England is also subordinate to the Crown.
The global financial and legal system is controlled from the City of London by the Crown.
The square mile making up the center of Greater London is the global seat of power, at least at the visible level.
Washington DC was established as a city-state in 1871 with the passage of the Act of 1871, which officially established the United States as a corporation under the rule of Washington, which itself is subservient to the City of London.
Corporations are run by presidents, which is why we call the person perceived to hold the highest seat of power in the land "the president."
The fact is the president is nothing more than a figurehead for the central bankers and transnational corporations (both of which themselves are controlled by High Ecclesiastic Freemasonry) that really control this country and ultimately call the shots.
Catholics have always been prohibited from questioning the Pope and the precepts of the Church, for a very good reason, which will be explained as you read on.
All Pope's and the privately owned Corporate Holy Roman Church, have always been a major player in shaping World politics; Governments; Commerce and minds, since the early Roman Empire and continues to do so to this date!
The Roman Church was originally a Pagan Church and remained so under Roman Emperor Constantine.
The advent or appearance of Jesus Christ and His new Christian religious movement called Christianity, and the religious wars that ensued; caused Emperor Constantine to rethink his position as the Pagan Emperor of Rome.
So, upon the orders of Constantine, at the Council of Nicaea, the Pagan Priests of the Roman Church, were ordered to begin the difficult and tasteless task of attempting to blend Christianity and Paganism together to create one church, to be called: The Holy Roman Church.
Christ was an unusual man and prophet, with some typical human traits, and at the Council of Nicaea, the Pagan Priests, decided that Christ must be perceived as a living God and as a living God, any suggestion or possibility that Christ took a spouse must be removed from the Scriptures, and thereafter Priests were forbidden to marry.
The Holy Roman Church, actually remained more Pagan than Christian and Emperor Constantine, would eventually submit to what he considered to be, "the indignity of baptism," just months before his natural death. Historians for the Vatican made certain that Constantine would be depicted as a reformed man and Christian Emperor but that was not exactly accurate or true!
NOTE: The Pagan influence in The Holy Roman Church, explains the outward discrepancies between the organization of the Church and the Holy Scriptures, such as ostentatious buildings and religious garb; idol worship, purgatory, exorcisms, excommunications, Saints, Demons; the hording of wealth and antiquities, which always existed in the ancient Pagan cult.
Most people do not know that there are two Popes! The White Pope is responsible for the administration of the Holy Roman Church and the Black Pope is a Jesuit and mercenary and is responsible for eliminating people and problems affecting the Church, with extreme prejudice!
The Vatican today is a privately owned, corporate, money-driven and self-interested religious cult. It is a front for the Italian P2 Masonic Lodge or "Illuminati," which is routinely involved in murder for hire; gambling; pedophile sex and white slavery.
Vatican City, is one of three privileged and autonomous City States, which also coordinates elite Pan-American global organized crime for the Western Banking Cabal.
The other two City States are: Washington, D.C. and the City of London.
The Holy Roman Church, has become identified as the center of the World's spiritual leadership; the City of London, has become identified as the Center of World Finance, and Washington, D.C., has become identified as the Center of World Military power.
All three are inseparable in philosophy and yet separate, corporate centers in their own right!
[e.g.] Vatican City is immune from Italian Law; London is immune from British Law; Washington, D.C. is immune from State Law, and all three are collectively the unified center of a Secret Society and Criminal Cabal called, 'The Illuminati,' and their headquarters is the United Nations Building in New York City, the proposed Capitol City for their, New World Order.
Proof of both the United Nations and the City of New York, can be located in the United States Code.
During WWII, the hierarchy of the Vatican, freely supported the Nazi program for World Domination and Pope Pius XII, personally rendered his blessing upon Adolph Hitler, [Baron Rothschild].
As mentioned before during this expose'- King George eventually gained control over the new Government of America but he did not lay any new claim to the Colonial land because of another Treaty entered into by his predecessor, King James in 1213.
The Treaty of 1213, was between King James and Pope Innocent III of the Holy Roman Church. Google: The Treaty of 1213 and read it for yourself.
Like most historic Kings, James was not an intelligent man and was easily manipulated by Pope Innocent III. King James had been excommunicated by the Holy Roman Church because of having given His Royal Assent to an Aristocratic document titled: THE MAGNA CARTA, which in part recognized the Dukes and Lords as Sovereign and which prevented the return of their estates to the King upon their death. King James had been forced into signing this document to avert a Rebellion.
James also realized that the Magna Carta would now deprive him of his income on those estates and there resale upon the death of the Dukes and Lords, so he invoked an ancient law he remembered, titled: THE LAW OF MORTMAIN [or] "the dead mans hand," which established the basis of the current Probate Courts in America.
Probate provides for a tax or percentage of the decedents estate be paid to the King, upon the distribution of a dead mans estate and the failure to pay this tax, resulted in the ownership in the estate being sold by the Court, to pay the tax and absent a valid, Last Will and Testament, the estate is returned to the King. In America, the same laws apply and the estate is returned to the State!
The Magna Carta and The Law of Mortmain, upset Pope Innocent III, because it placed the Lords and Dukes on equal footing with the Sovereign King and His Holiness, the Pope [and] the Law of Mortmain prevented Catholic parishioners from willing the deeds to their homes and land to the Church, by obligating the Church to pay the Kings Probate Tax!
Pope Innocent III, retaliated by excommunicating King James and he also issued a decree, declaring that, The Magna Carta, was be an affront to God and the Holy Roman Church, and therefore was unlawful!
King James was eventually convinced by Pope Innocent III, that because of his excommunication, that upon the King's death, his soul would be condemned to purgatory.
Out of his fear of purgatory, King James, made a serious act of contrition to regain the favor of the Holy Roman Church and the Pope, whom the King now regarded as: God's only living representative on Earth!
The Treaty of 1213, spelled out King James concessions: 1] Giving the land titles of Ireland; England and France, too the Holy Roman Church; 2] The lands and oceans of the Earth; 3] The payment of 1000 gold Marks each year, and 4] A Royal Decree, which declared the Pope, "The Vicar of Christ," meaning the only living descendant of Peter, Christ's appointed representative on Earth!
NOTE: All royalty is an historic prevarication but man has accepted their presence like a bad government. Devout Christians might argue this point but realistically, somebody has to be in charge, whomever they are, to maintain order and organize protection from other Nations.
The Holy Roman Church and all future Pope's, would all pursue other avenues to gain similar Treaties and control around the World, which is much easier to accomplish if you are the "Vicar of Christ," and this does however explain England's historic thirst to conquer other Nation Countries around the World!
King James Royal Decree; that all the lands and sea's of Earth, was the property of The Holy Roman Church; eventually became the impetus behind the change in American land titles from [Allodial Deeds] to [Fee Simple Deeds], which utilizes the Ancient Roman Trusts as a model!
THE ANCIENT ROMAN TRUSTS:
Remember the story about crazy Nero setting fire to Rome? Well it happened but he wasn't crazy! He and the Roman Senate arranged that one and blamed it on the Christians as a distraction.
Problem is that the fires were predominately set in the Christian section! So what was behind this?
After the fires had burned out, the Roman Senate created a Land Trust and into the Trust they entered all of the estates of Romans who owned property.
Then by Royal Decree, they declared that all of these property owners had died in the Great Fire and the Senate was appointed the Trustees for these estates.
As Trustees, they could demand a percentage of the crops and excessive taxes.
If the owner couldn't pay, he went to prison or surrendered his daughters as Bond Slaves!
If the original owner died, the estate was sold, usually to a member of the Senate and the gold held in the Trust.
All that the original estate Owner had to do to stop this insanity, was to hire a scribe and decree that he did not die in the Great Fire and was in fact alive and quite capable of managing his own estate and serve it on the Senate! Few Romans were intelligent enough to know what to do and subsequently lost everything!
All land deeds in Colonial America, use to be Allodial Deeds, which recognized our individual Sovereignty and Ownership, whereas Fee Simple Deeds, only recognizes the State and are an open end deed that are never closed or finalized!
What does this mean, you ask?
ALLODIAL: Recognizes you as the King of your land. You make the rules on your land and nobody and no government can trespass upon your property.
You the King, are revered and respected and have an absolute right to use lethal force to protect your property. No government can tax your land, and the title is passed down from parent to child or husband to wife, etc!
No Bank will ever lend money against an Allodial property because the Bank has no way to foreclose against it but it will lend money against your chattel [livestock or crops].
FEE SIMPLE: Recognizes you
only as a Tenant on the property.
The State makes the rules on your land and anybody can trespass upon your property.
You actually lease the property from the Land Trust, which belongs to the Holy Roman Church.
The Deed can only be passed down to family members upon your death but not before your descendants open an, Estate in Probate, which means that the State receives a percentage of everything the decedent once owned!
If the descendants are short of cash, the property is auctioned off or a loan [mortgage] can be obtained from a Bank. In a loan situation, the Deed to the property is encumbered by the Bank.
This means that the Bank is entitled to be satisfied first, if the loan [mortgage] is defaulted on for non-payment! This process is better known as: Foreclosure.
The Banks have arranged for the Vatican, the Judge, the Clerk, the Bank and the lawyer, to each receive a piece of the Foreclosure.
If you are unmarried and you failed to leave a: Last Will and Testament, the State can reclaim your property and leave your descendants with nothing!
With this change in Deeds: A Land Trust was created for these Fee Simple Deeds, and the Holy Roman Church was designated the Owner of the Trust.
The State and the Courts become the Trustees, and we Americans become a corporate tenant.
Now here's where things get sticky:
In every Trust: There is an Owner; a Trustee and a Beneficiary. The Owner cannot be the Trustee and neither of them can become the Beneficiary, so we ignorant human beings, have been appointed as the Beneficiaries of the Trust! Into the Trust they have entered other valuable property.
Birth Certificates of Corporations, our Birth Certificates and our Social Security Accounts, which are converted into National Securities and marketed as Mutual Fund Investments.
The trick: The trick is how too avoid giving these ignorant humans the benefits of the Trust? And the solution arrived at by these lawyer/politicians, is to convert those ignorant humans into sub-corporations! Corporations are companies and as such, have no inalienable rights!
You've got to admit that these people are clever?
American's who believe they have just purchased a home and land, have been lied to by the government; the bank and their lawyer!
They all lie as a precaution against inciting another American Revolution! Everything is about Commerce/Money!
It rules the World and it Rules your lives!
In the small type of all Fee Simple Deeds; is the wording that specifies that the buyer is the Tenant and not the Owner!
Your lawyer set up that little piece of fraud, never told you about it and then charged you a fee for his services!
And America keeps electing these lawyers to high political offices and you wonder why your life is so much harder today than it was for your parents? Hell—they were just getting started!
That's not all: In the small print of the Deed is a poorly worded contract between you and the State Government, wherein you consent to pay the property taxes on this Deed and directs the State too send the Tax Notice in care of your name and address and by signing all of the Deed transactions, you have agreed to another fraudulent debt!
The Tax Debt guarantees that you can never own or reside on that property without paying!
Whatever happened to that "nest egg" we were taught to believe in?
Your lawyer set up that Tax Debt too and he receives a large percentage of your first tax bill, for arranging that one!
CAVEAT EMPTOR
"Let the buyer beware!"
Beware of the politicians and lawyers!
The Ecclesiastical Laws of England; Ireland; France and America, now give the Pope absolute superiority over all governmental laws, decisions and orders governing these countries.
That would normally be a reasonable concession to God however the Vatican is a cult and is all about: Power; Control and Wealth, masked by the veil of a National Religious Cult, supervised by the false, Vicar of Christ!
In all fairness: Many of the individual parish Priests are gentle, religious and well-meaning people who are just as confused about everything, as you are.
It is the Jesuits and the Priests who are promoted to Bishop and Cardinal, who you need to be wary of.
They are generally more politically aggressive and corrupt than they are religious! Didn't you ever wonder why Priests are never prosecuted for Pedophile Sex or Drunken Driving?
It is because the Vatican is at the center of the Illuminati P2 Group and that is part of their business; the Vatican is in bed with them and the Pope can exonerate everybody and absolve them of their crimes and sins.
Priestly perversions make it virtually impossible for a fallen Priest to ever leave the Church because once he does; he is no longer protected by the Church!
Every time a Priest slips up, the Pope gains a permanent soldier who cannot refuse a Vatican accommodation!
NOTE: The United States Congress adopted The Holy Bible as one of the organic laws of the United States.
Organic means a foundational law. What Pope Innocent III missed during his editing of the Holy Bible, is the fact that the Bible eliminates enforcement of all man-made laws in the first five books, which then becomes another prime example of how the laws of a corrupt government contradict each other, and as long as they are in power, they don't care!
Remember the proverb:
"Power corrupts and
absolute power corrupts
absolutely!"
Nothing could be more truthful! In all fairness, you all need to know that [except for about one half dozen] of the men who we have elected too a State or National political office, are actually much more corrupt than any of you ever imagined!
They have sex slaves; perform mind control experiments upon them; take drugs; arrange murders; engage in pedophile sex; prostitution and have been involved in white slavery and the sale of children and teenagers to foreign Potentates!
Anything for a buck and for their personal pleasure, with absolutely no accountability or conscience! They are the true Sociopaths of this society and should be in prison, and I am not excluding any of the United States Presidents; Congressmen or Heads of State in this description! Except for those six; there wasn't a good one among them and that's the absolute truth!
They are only half at fault because we stupid American's put them there and never paid any attention to what they were doing and we accepted every lie they told us!
SLAVE DRIVING:
The High Contracting Powers in Europe and America have decided that we common, illiterate and unwashed slaves are better off not having this and other knowledge or information readily available to us because that would make us all as intelligent as they are, and that could make us difficult to control!
Intelligent slaves have always been perceived as a threat to Plantation owners; Emperors; Monarchs; Dictators and other despots and we common folk are perceived by them in this same light.
As hard and tasteless as this comment is to digest, the middle and poor classes are viewed by all governments and by the Royal and Elite of the World as ignorant slaves that require management, by and through slave driving program techniques.
Too many slaves are much too difficult to control and so programs to reduce populations in addition to Wars, have constantly been engineered and employed without our consent or knowledge!
[e.g.] Hence, the recent growing number of Cancer and Aids patients and other diseases, which have been created by government laboratories under Military Defense Contracts, were then introduced into our society by air, water and contaminated blood.
[e.g.] During WWII, Nazi scientists experimented with a toxic substance called fluoride and discovered that watered down doses of fluoride ingested over a long period of time, makes the human mind more malleable or easier to influence.
Other tests involving an acid compound called chlorine, ingested in small doses over an extended period of time, severely injures the human immune system.
Today all public water in America is treated with Chlorine and Fluoride chemicals and we have all been told for the last 70 years that this is good for us!
[e.g.] All humans should actually be ingesting small doses of Alkaloids applied or added to their boiled drinking water to maintain their natural immunity from childbirth.
All human children are born with an alkaloid system however due to the health benefits derived from Alkaloids, the US Government has prohibited the sale of all water purification devices that Alkalizes drinking water.
The abuse of Alkaloids however like all abuses is just as detrimental to human health as acids and poison; so care should be employed.
China or Japan manufactures an alkaloid purification system, which can be purchased by mail order only.
Another popular Slave Driving Technique involves racial disunity.
Kings and Governments intentionally stir up problems between the various countries and races, which causes fights and murders between these groups and once they get out of control, Officials step in and kill or imprison everyone they can.
At present the big move is to create racial disunity between the American masses and immigrants from the Middle Eastern Countries or with the Latin and South America ethnicities.
If you are one of those American people who hate the Mexican and or the Muslim immigrants in America, then you are probably not too awfully bright because you are being handled and manipulated by Uncle Sam with extreme prejudice!
The same thing was done to Japanese American families during WWII and they were totally innocent of any wrongdoing!
OTHER SLAVE DRIVING PROGRAMS:
Most people actively participate and cooperate in these slave driving programs. I'm certain you won't like reading this but the most identifiable programs involve our professional sports competitions such as: Football; Baseball; Wrestling, etc.
Team sports are much easier to manipulate because they involve so much activity whereas, Wrestling is the only sport that appears phony all of the time, even when participants are paid extra, to physically assault each other!
Just so you understand, all of these professional athletes truly are the consummate athletes in their own right, and it really would be quite a spectacle to watch them legitimately attempt to win a competition but, it could also result in their last and cost them a profitable career; so games; matches and coaches need to be manipulated!
The offer of large salaries helps smooth over the athlete's conscience and in time they lose their conscience, just like actors and politicians!
Sorry to break your bubble but that's life and they and we are being manipulated!
All of the players occasionally suffer real injuries from accidents but it still amounts to nothing more than the glitz and glimmer of Hollywood, just on a different plane or level!
The purpose of these professional sports is too entertain the masses and to inflate and expand Commerce.
It's all about the money.
Unfortunately, the public is bamboozled into paying horrendous prices to view these sports competitions; they are huddled into stadiums with uncomfortable seating and sometimes exposed to the elements!
They are usually offered expensive refreshments to purchase and members of the public are encouraged or enticed to wager bets on the outcome of each competition!
The team owners receive a percentage of those bets in exchange for a pre-arranged list of win's and losses; a percentage of the ticket sales, concessions, television advertisements and merchandizing!
The owners even attempt to perform like they are elated or concerned but its all an act!
It's all about the money!
Former athletes are hired by the media to discuss the players; teams; forecast the outcome and narrate the competitions.
These star narrators help add more drama to the game and they help cover up "bad acting" and "botched plays" by legitimizing or chastising the actions of plays, referees, coaches and players who react, get kicked out, strike out, miss a shot, push an opponent, miss a block or drop a pass!
It's all good because drama sells tickets, increases betting and sells merchandise and we pay the price!
The success of these professional programs also encourages high schools and colleges to entertain similar athletic programs because of the extra collateral that can be earned for the schools and they unwittingly help to legitimize the professional sports.
High schools and college teams play legitimate sports, so naturally those spectators are more likely to expect and believe the same amount of legitimacy will continue in the professional sports too.
All of these sports promote combat, competition and separate and eliminate the weak from the strong. Strong slaves are more productive, it's a fact!
These sport competitions help drive the public mind to pay little attention to what government and business is doing too them; and they help promote sales, patriotism and loyalty before each competition!
All of this creates and sustains a multi-billion dollar commercial enterprise and government from which the Royal and Elite classes all profit!
CREDIT SCORES: I believe you first need to understand the purpose behind Credit Scores.
The Credit Scoring System is another slave driving program; that was devised by the Federal Reserve System and with the blessing of the High Contracting Powers.
Its purpose is to squeeze more cash out of borrowers and to force the public into becoming loyal conditioned slaves!
First of all, when you apply for a mortgage, you are requesting a loan of their valueless currency, to purchase a home or automobile, which you can never own and upon which you pay a penalty, called Interest and Costs.
Those who are approved for a loan are watched closely to see if they have swallowed the fraud, "hook, line and sinker" and follow the repayment instructions fully!
Those who can't follow their directions; lost a job or financially over extended themselves are rated badly [credit scores] and are penalized severely then and whenever they apply again, called [points].
The personal information you provide to them when applying, is also sold to other Financial Institutions and Collection Agencies.
They tell you NO, but unless you take the time to read all the fine print, they bluffed you again!
Some merchandizing companies have or perform a type of collection process first as a courtesy and when you fail to bring your payments up to date, they discharge the debt and sell the discharged debt to Collection Agencies for pennies on the dollar!
These Collection Agencies are all owned by Law Firms who hire people to contact you and attempt to collect the original debt plus penalties for them.
They do not represent the merchandizing company, they represent their own business and probably paid $25.00 for a $300.00 discharged debt.
If they can persuade you to begin making payments too them, that creates a contract between you and the collection agency, regarding a debt that no longer exists!
When a debt is discharged, it means that your agreement with that company is cancelled for good!
Those lawyers really are pretty clever!
If you are a compliant slave, your credit rating will be high and yet their really isn't a difference between the borrower who has perfect credit and the borrower who has poor credit, as I will discuss next under Home Mortgages!
It is all a corporate fraud to increase their wealth and deplete yours!
HOME MORTGAGES: Whenever you apply for a loan, you are requested to sign a Promissory Note for the total amount of the loan.
Then a Payment Account is established.
The Promissory Note is never endorsed by a member of the Financial Institution so that it can be sold without your permission.
Three days later, the original promissory note, signed in ink, is sold to another Institution or Foreign Government, who will COLLATERALIZE it or use it like a BOND and issue currency or loans against it.
Why the three days?
It is because you have the right to withdraw from or cancel any contract within three days of acceptance.
It is about the only right we have left and it may be found under the, Truth in Lending Act!
All that matters to the Bank, is that you are a flesh and blood human being and that you have affixed your signature to a Promissory Note! They don't care if you have a great credit score or a poor one!
Flesh and Blood Human Beings, technically own everything, and all Corporations are fictional companies that have no value and cannot function until some HUMAN BEING blows life into them!
The Promissory Notes each sell for the same value!
Since the Promissory Note was sold without your permission, your Mortgage Debt to them is actually [paid in full] but they never tell you about that!
In fact, the Bank also sells your repayment plan to an investor or another Bank for much less, and agree to manage the payments for them.
Most Banks now employ a middle company to collect your Mortgage payment.
They do this because your Mortgage and repayment plan is not reflected on the Banks Bookkeeping and under Federal and International Law, it is supposed to!
So the middle companies act as a buffer and keeps them out of trouble!
Since the Banks can't legally make loans against their depositor's assets, everything is just a, Paper Chase!
Your payments are deposited into the investor's account who purchased it and if it involves another Bank, your payment is transferred to that Bank where it is deposited into a savings account, under a number instead of your name!
The reason the account is numbered, is because it is really your savings account!
You don't owe them a debt and so they conceal your payments as a numbered savings account! If they included your name, they would have to mail you a monthly accounting and that would tip you off!
So any foreclosure that might occur thereafter is totally bogus and unlawful because they cannot produce the Original Promissory Note!
If demanded, they will produce a black and white photo copy but that is actually the Counterfeiting of a Negotiable Instrument unless it is reduced or enlarged!
The point being that if they cannot produce the original Note, it was sold!
Given these circumstances, it was absolutely necessary for them to involve the Judges in their criminal conduct.
Foreclosure Judges receive 10% of the original Promissory Note, after they authorize the Bank to steal and sell your assets in FORECLOSURE.
This process essentially makes the rich man richer and explains how the Banks can own the bulk of the skyscraper buildings, parcels of land and stadiums across America.
In reality, we pay for our homes three times over its original purchase price without ever securing ownership.
Mr. Warburg was a pretty ingenious fellow when he designed the Federal Reserve System and why we Americans always need to be two steps ahead of the Banks, Courts and lawyers!
According to the Constitution: The only way you can pay a debt is with silver or gold and since there is no silver or gold backed currency, the only thing we can do is to DISCHARGE our debts!
A DISCHARGE is never a payment in full and it can be resold or borrowed against.
Hence, lawyers purchase discharged debts for pennies on the dollar; open a collection company and hire people to harass you into paying that debt to them!
Remember that in all legitimate contracts you always received something of equal value from the company or person you borrowed from.
Collection companies fail to provide you with anything of equal value and lie to you that they are collecting the debt on behalf of the original creditor!
The best way to handle a debt collector is to deny who you are and every question they ask …..
INTERESTING NOTE: In Libya, a citizen can apply for a home mortgage or business loan from the government, interest free, and he owns the land.
In most cases, a citizen who desires to start a business like farming, the borrower is given a $50,000 grant or the land, a tractor, the seed and livestock to get started all for free!
And our government has the audacity to call Momar Ghaddafi a fascist? President Ghaddafi had control over $200 Billion in gold and his life was threatened by the Criminal Cabal, if he refused to surrender that gold. Ghaddafi refused and was subsequently murdered by paid assassins hired by the United States Government.
May he rest in peace…
CORPORATIONS: As I mentioned earlier, a corporation is a fictional character or entity in law, created by the government, which makes that fictional character or entity the intellectual property of the government but you are never told that! Corporations can own any number of other corporations but can never own a flesh and blood human being!
All laws created under this parent corporation will essentially become corporate laws and regulations to govern the parent corporation and all subordinate or sub-corporations owned by the parent. These corporate laws and regulations are called statutes and their affect and control over human beings is deceptively obtained by consent through civil contracts.
Look up the word: Person, in any modern law dictionary and you will see that a person is regarded as a corporation and not a flesh and blood human being.
These civil contracts were secured by and through several federal and state voluntary registration programs designed to convert and enslave flesh and blood American citizens of the Republic into corporate property.
These registration programs always involved government benefits as an inducement however nothing is for free and when the State and Federal Governments offer anything for free, you can bet that upon your acceptance, there are ropes and chains about to be attached to your neck; hands and ankles!
'Most people do not know the weight of chain they already bare!' Charles Dickens
Legally, these civil contracts lacked "mutuality," meaning that all registrants must understand the true nature and intent of the contract [and] subsequently must knowingly accept or consent to the terms of those contracts.
The government's subversive tactics perverts "mutuality" and lawfully eliminates any and all contractual relationships, as historically established by the 'International Law of Contracts' a/k/a Uniform Commercial Code.'
The Federal Government; the B.A.R. and the Courts, rely upon the Maxim that: "Ignorance of the Law is no excuse," which is capable of being thrown back in their deceptive faces through literacy, which is what this expose' is attempting to provide to you!
When a person is arrested or sued for a Statutory Regulation, also known as a: Criminal or Civil law, he is actually being accused of violating a: corporate regulation or corporate breach of contract!
A civil contract that only exists over human beings by deception and fraud!
There are NO CRIMINAL LAWS in America.
Rule 1 of the Federal Rules of Procedure [F.C.R.P.] use to specify this very fact. [e.g.] 'All laws are civil,' which was later modified by the Judiciary Act too conceal this fact by creating one set of Civil Rules [F.C.R.P.] and one set of Criminal Rules [F.Cr.R.P.] but this never changed the fact that there are NO CRIMINAL LAWS in America.
The Judiciary Act was necessary, once common people began to represent themselves in Court and uncovered this and other frauds.
These Rules of Procedure and Rules of Court were originally designed and adopted to reduce confusion in the Courts and was intended only for lawyers however this is not to say that the Courts will not try to enforce them against non-lawyers!
And by the way: There is no legislation, which prohibits a common man to practice law without a license! Neither Lincoln nor Clarence Darrow ever attended law school; neither was licensed and each became a famous lawyer.
This prohibition will be discussed next.
Today, each Judge representing a Court of Record is a lawyer and a member of the American B.A.R. Association Union, and all these Union Judges have conspired to write a Local Rule of Procedure, prohibiting non-lawyers from the practice of law without a license!
This practice protected their Treason; insured work for the Union membership [B.A.R. lawyers] and is openly in violation of Federal Anti-Trust Laws!
Anti-Trust Laws were intended to prevent large monopolies from forming because such monopolies can control prices; eliminate competition and violates free enterprise, which is exactly what the B.A.R. and this Local Rule of Court intended to accomplish!
Those Anti-Trust Laws have been modified so many times by B.A.R. Congressmen, that they now almost assist in the creation of large monopolies. Gee, how could that happen?
A lawyer is issued a license to practice law, a license permitting him to do something unlawful, so how did he pay for his license when our government has abolished our right to possess or own silver and gold?
The lawyer paid with Federal Reserve Notes [promissory notes] having no ascertainable value. So now, how is it that any lawyer is licensed to do anything?
They aren't; so when a lawyer or a lawyer judge enters a Court, they both come into that Court with unclean hands to prosecute; defend or judge.
"Unclean hands," means that: Their appearance is reproachable and it makes them incapable of seeking or rendering a judgment or a conviction against anyone else!
An old Maxim of law says it all:
"FRAUD VITIATES EVERYTHING."
The Federal and State Governments are not real. They are privately owned corporations called governments. The Judges are privately employed administrators called Judges and the law is nothing more than their corporate regulations called Statutes.
The Courthouses are no longer public buildings but are privately owned structures called Judicial Centers or a Department of Justice and the prisons are privately owned facilities that do not mention the City or County anywhere in its name.
The public defenders, prosecutors and police are not there to protect and serve the public but to the contrary, they are there to protect and serve the private corporation.
The Vatican, Judges, Prosecutor and Clerk make money off of your conviction and the private owners of the prison make money off of your incarceration.
Everything you sign with a wet ink signature becomes a negotiable instrument in their World and is converted into a guaranteed asset, like a [Security or Bond] because you are a real flesh and blood living person!
Many Judges and law firms own the Government Buildings and the Prisons.
Your presence in a prison also fuels a Mutual Fund investment. In their World, everything is fictional and therefore your living status creates substance for their World both physically and in writing!
Who pays for the bulk of these convictions?
Remember those Land Trusts in the name of the Vatican?
The Prosecutor levels [files] a charge against you and the Trust, with the Clerk.
The Clerk documents the case and appoints a judge as the Administrator for the Trust.
You are brought before them and asked if you are the named person on the indictment and they promptly advise you of your rights and the charge.
It is your BIRTH CERTIFICATE that is actually on Trial and being prosecuted, but you don't know that and your Court appointed lawyer or privately hired lawyer, never tell you!
Upon your conviction and you will be convicted; the Land Trust pays damages to all involved except you, because you are not real!
The living you is the beneficiary of the Trust and the corporate you is on Trial! They consider that those Trusts are for them, if they can access it! You never receive the benefits of the Trust and you are sentenced to prison, probation and or fined!
Rebellious or free thinking individuals are usually ostracized; censored; punished or stone walled at every turn because they refuse to accept the propaganda and slave driving techniques being forced upon them by their private corporate owners called the High Contracting Powers!
We are all forced to submit to a forced education wherein the subject content has been fictionalized and is supervised by the: "Department of Education."
We are periodically tested and graded to insure that we have been sufficiently indoctrinated with these facts before being graduated.
The "Carrot" or rewards used to entice us into memorizing these false facts are words like: Cum Lade, Diplomas, Intelligence Quotients, College Entrance Exams, Stats and rewards like educational scholarships, grants and the promise of a better job and life!
And few ever receive the: "Carrot!"
You are never taught the truth unless you are Royalty; the Elite or you are a Specially Gifted Individual. Naturally high intelligence [genius status] is an asset to the Elite and the Royal factions, and besides, you probably will figure everything out for yourself, and so they encourage such children to join them! Those who refuse are eventually eliminated with prejudice.
PHARMACEUTICAL COMPANIES: Is another one of the largest scams in America! The Congress and the Department of Defense poisons us and the pharmaceutical companies provide drugs that treat the symptoms.
They own all of the Medical Schools and make sure that new Doctors never learn how to treat disease only the symptom.
When it was discovered that the juice of the Marijuana Plant [Hemp Oil] stimulated the Human Immune System, which in turn naturally eliminated every disease affecting the human body; the Congress made Marijuana a Schedule I Drug and the propagation, use or sale of it a felony crime!
Use a juicer to extract the juice.
It will not make you hallucinate unless you heat or smoke it because heat changes the chemical composition.
These companies make billions off of the medical profession and they kick back a large portion of the profits to every Congressman and President!

  The Great Work Website

   Unholy Roman Church
PDF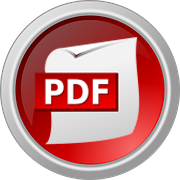 click image for video
100 YEARS OF
DEEP STATE CONSPIRACY
TO DESTROY ALL
FREEDOM & HUMANITY
and keep the rest of us
all in it's debt slavery
click images to link to website
GLOBAL PEOPLES
MONETARY SYSTEM
AND
SIMPLIFIED DIVINE LAW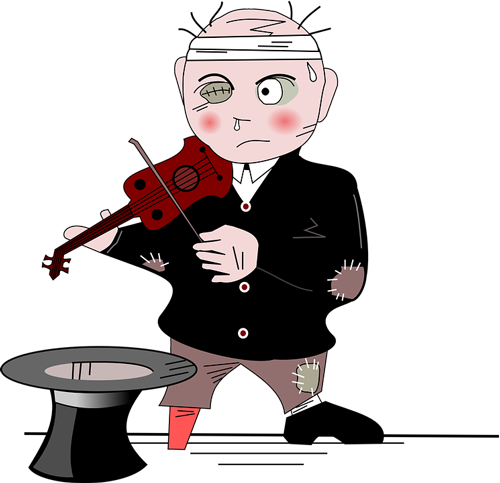 TAXES
For anyone who has the nerve to tell me
that we need to pay for water have a read,
at first I thought this was funny….
Then I realised the awful truth of it.
Be sure to read all the way to the end!
Think bin taxes need to be added in too.
Tax his land,
Tax his bed,
Tax the table
At which he's fed.
Tax his work,
Tax his pay,
He works for peanuts
Anyway!
Tax his cow,
Tax his goat,
Tax his pants,
Tax his coat.
Tax his tobacco,
Tax his drink,
Tax him if he
Tries to think.
Tax his car,
Tax his gas,
Find other ways
To tax his ass.
Tax all he has
Then let him know
That you won't be done
Till he has no dough.
When he screams and hollers;
Then tax him some more,
Tax him till
He's good and sore.
Then tax his coffin,
Tax his grave,
Tax the sod in
Which he's laid.
When he's gone,
Do not relax,
It's time to apply
The inheritance tax.
Accounts Receivable Tax
Airline surcharge tax
Airline Fuel Tax
Airport Maintenance Tax
Boat Registration Tax
Boat License Registration Tax
Building Permit Tax
Capital Gains Tax
Cigarette Tax
Cooking Tax
Corporate Income Tax
Goods and Services Tax (GST)
Death Tax
Driving Permit Tax
Environmental Tax (Fee)
Excise Taxes
Income Tax
Fishing License Tax
Food License Tax
Petrol Tax (too much per litre)
Gross Receipts Tax
Health Tax
Heating Tax
Import Tax
Interest Tax
Inheritance Tax
Interest Tax
Land Tax
Lighting Tax
Liquor Tax
Luxury Vehicle Tax
Luxury Taxes
Marriage License Tax
Medicare Tax
Mortgage Tax
Payroll Tax
Pension Tax
Personal Income Ta
Pet Registration
Property Tax
Poverty Tax
Prescription Drug Tax
Sales Tax
Savings Tax
Real Estate Tax
Recreational Vehicle Tax
Retail Sales Tax
Service Charge Tax
School Tax
Telephone Tax
Trailer Annual Registration
Value Added Tax
Trailer 
Vehicle License Registration Tax
Vehicle Sales Tax
Water Tax
Workers Compensation Tax
Tax (VAT) on Tax.
And Now they want a blooming Carbon Tax!
STILL THINK THIS IS FUNNY?
Not one of these taxes existed 100 years ago, & our nation was one of the most prosperous in the world… We had absolutely no national debt, had a large middle class, a huge manufacturing base, and Mum stayed home to raise the kids.
What in the Hell happened?
Could it be the lying parasitic politicians wasting our money?
Oh, and don't forget the relatively new bank charges…. feees …. levys.
And we all know what we think of Bankers.
I hope this goes around the World at least 100,000,000,000,000,000 times!!!
click image for video
The birth of the Economic Hitman
DEBT SLAVERY
UNNECESSARY BUT WE MAKE IT HAPPEN
AND BRING IT ON OURSELVES
The WORLD watched a CIA coup d'etat waged against President Trump.
All countries that remove Central Banking Systems / Petro-Dollar & United States Special Interest Corporations that steal the countrys' natural resources / wealth & send it all OUT of the country,
These are the ones the CIA / MOSSAD go to war with to overthrow leaders & install puppet leaders controlled by the CIA / Central Bankers / Corporations.
A VERY good solution
for our current banking crisis…
May 2023
(and another video
from Richard Vobes)
Regarding our current banking crisis, let's ask ourselves the most basic and most simple question regarding this situation.
If people who have deposited money into a bank and trusted their bank with that money over the course of time and if those people went to their bank today to withdraw all their money technically that money should be available for them to withdraw.
But the problem we're having is the money is not there so the question we need to ask, where is that money?
Those of us who are awake we know where that money is, these banks are using people's money unknowingly to invest in other ventures to increase their wealth and the banks are getting wealthy and the people whose money they're using to invest don't benefit from this one bit.
This is on of the many reasons why we are in the situation we are in with this banking crisis because people are withdrawing their money out of fear and panic which is causing a run on the banks and obviously they don't have the money on hand to cover this withdrawals so then they need to be bailed out by the federal government which is basically firing up the money printing presses and printing more money to bail these Banks out and we're just getting further and further deeper into this mess.
I've been saying this for a very long time there's a very simple solution to this problem.
Get rid of the central bank system all together and get rid of the Federal Reserve and put the United States back on the gold standard with a secure financial system to replace these Central Bank systems.
GOLD STANDARD
The Gold Standard is a monetary system in which a country's currency is backed by a fixed amount of gold. This means that the amount of currency in circulation is limited by the amount of gold held in reserves by the government.
The United States operated under the Gold Standard from 1900 until 1971 when President Nixon abandoned it in favor of a fiat currency system.
The Gold Standard was first adopted in the United States in 1900, although its origins can be traced back to ancient times.
Under the Gold Standard, the value of a country's currency was directly linked to the amount of gold it held in reserve.
This created a stable monetary system that was easy to understand and provided a reliable store of value for both individuals and businesses.
One of the primary advantages of the Gold Standard was its ability to control inflation.
Since the amount of currency in circulation was limited by the amount of gold held in reserve, governments could not simply print more money to cover budget shortfalls or fund wars.
This prevented the devaluation of currency that often leads to hyperinflation, as seen in countries like Zimbabwe and Venezuela today.
Another advantage of the Gold Standard was its ability to promote economic growth.
By limiting the amount of currency in circulation, interest rates were kept low, which encouraged investment and entrepreneurship.
This, in turn, led to increased productivity and higher standards of living.
INFLATION
Inflation is a sustained increase in the general price level of goods and services in an economy over time.
It is measured by an inflation rate, which is the percentage change in the average price level over a period, usually a year. Inflation can be caused by a variety of factors, including monetary and fiscal policies, changes in supply and demand, and global economic conditions.
One of the primary causes of inflation is an increase in the money supply in an economy.
When there is more money in circulation, there is more demand for goods and services, which can drive up their prices.
This is known as demand-pull inflation. Central banks, such as the Federal Reserve in the United States, can increase the money supply by printing more money or by lowering interest rates, which makes it easier for banks to lend money.
Another cause of inflation is cost-push inflation, which occurs when the cost of producing goods and services increases.
This can happen when the cost of raw materials, such as oil or metals, increases, or when wages increase due to labor shortages or collective bargaining.
When businesses face higher costs, they may raise their prices to maintain their profit margins, which can contribute to inflation.
Inflation can also be caused by changes in supply and demand. When there is a shortage of goods or services, prices may rise as consumers compete for limited supplies.
This is known as supply-side inflation. On the other hand, if there is an oversupply of goods or services, prices may fall as businesses compete to attract customers.
Global economic conditions can also contribute to inflation. For example, if the value of a country's currency decreases relative to other currencies, imports become more expensive, which can lead to inflation.
Additionally, increases in global commodity prices, such as oil or food, can affect the cost of goods and services and contribute to inflation.
Inflation can have a range of effects on an economy.
High inflation can erode the purchasing power of consumers and businesses, which can lead to a decrease in economic growth.
It can also lead to higher interest rates, which can make it more expensive for businesses and individuals to borrow money. However, moderate inflation can be beneficial for an economy, as it can encourage businesses and consumers to spend and invest, which can stimulate economic growth.
Governments and central banks use a range of tools to manage inflation, including setting interest rates, regulating the money supply, and implementing fiscal policies such as taxes and government spending.
These policies can be adjusted depending on the prevailing economic conditions to promote stable prices and sustainable economic growth.
STAGFLATION
Stagflation is a phenomenon where an economy experiences high inflation and stagnant economic growth, which is a rare and challenging combination for policymakers to manage.
This condition can be caused by a range of factors, including external shocks, supply-side issues, and poor economic policies.
One of the main causes of stagflation is supply-side shocks, such as a sudden increase in the cost of raw materials or a decrease in the supply of key goods or services.
This can cause prices to rise while reducing output, leading to stagnant economic growth and high inflation.
For example, a sudden increase in oil prices can increase the cost of production for businesses and raise transportation costs, leading to higher prices for goods and services.
Another cause of stagflation is poor economic policies, such as a combination of loose monetary policy and excessive government spending.
When a government tries to stimulate economic growth through expansionary fiscal and monetary policies, it can lead to inflation, which erodes the purchasing power of consumers and businesses.
At the same time, the excessive government spending can crowd out private investment and reduce economic growth, resulting in stagflation.
Stagflation can also be caused by external factors, such as a global economic recession or a sudden change in trade policies. When the global economy is in a downturn, it can reduce demand for a country's exports and lead to a decline in economic growth, while at the same time, the cost of imported goods may rise, leading to inflation.
Stagflation can have severe consequences for an economy, as it makes it difficult for policymakers to respond effectively.
Monetary policy, such as increasing interest rates, may reduce inflation but also lead to further economic stagnation.
Expansionary fiscal policy, such as increased government spending, may help stimulate growth but also lead to further inflation. Additionally, the negative impact of stagflation can lead to lower business investment, job losses, and reduced consumer confidence.
DEBT CEILING
A debt ceiling is a limit set by a government on the amount of debt it can incur, which is usually expressed as a total dollar amount.
The debt ceiling is designed to restrict the government's ability to borrow beyond a certain level, which is intended to promote fiscal responsibility and prevent excessive government spending.
The United States is one of the most well-known countries with a debt ceiling, which was first introduced in 1917 during World War I.
The debt ceiling is set by Congress and can only be increased with their approval.
In recent years, the debt ceiling has been a topic of political debate, as lawmakers must raise the limit periodically to avoid defaulting on existing debt obligations.
The debt ceiling is designed to promote fiscal discipline and prevent excessive government borrowing, which can lead to inflation and economic instability.
By setting a limit on the amount of debt that the government can incur, it forces lawmakers to carefully consider the costs and benefits of proposed government spending, which can help prevent wasteful spending and reduce the burden of debt on future generations.
However, the debt ceiling has been criticized for being an ineffective tool for promoting fiscal responsibility.
Since it is only a limit on borrowing and not a limit on spending, lawmakers can still increase spending without increasing the debt ceiling, by increasing taxes or cutting other programs.
Additionally, the debt ceiling can lead to political gridlock and uncertainty, as lawmakers debate the merits of raising the limit, which can harm investor confidence and lead to market volatility.
In the United States, the debt ceiling has become a political football, with lawmakers using it as leverage to push their own policy goals.
The debt ceiling must be raised periodically to avoid defaulting on existing debt obligations, which can have severe consequences for the global economy.
Failure to raise the debt ceiling could lead to a government shutdown, a decline in the value of the dollar, and higher borrowing costs for the government and consumers.
The constitutionality of the debt ceiling in the United States has been the subject of debate among legal scholars and politicians for many years.
The Constitution does not explicitly address the issue of a debt ceiling, but it does give Congress the power to borrow money on the credit of the United States.
Article I, Section 8 of the Constitution states that "The Congress shall have Power To borrow Money on the credit of the United States."
This clause gives Congress the authority to borrow money to pay for government programs and services, but it does not specify any limits on the amount of debt that can be incurred.
In 1917, Congress passed the Second Liberty Bond Act, which established the first debt ceiling in the United States. Since then, the debt ceiling has been periodically adjusted to allow the government to borrow more money as needed.
The constitutionality of the debt ceiling has been challenged in the past, but courts have generally upheld its legality.
In the 1985 case of Train v. City of New York, the Supreme Court ruled that the debt ceiling was constitutional, stating that "Congress has the power to place a limit upon the public debt."
However, the Court also noted that the debt ceiling "does not in itself authorize any new spending."
Despite the Supreme Court's ruling, the constitutionality of the debt ceiling remains a topic of debate.
Some legal scholars argue that the debt ceiling is unconstitutional because it impinges on the power of the executive branch to carry out its duties, as it limits the government's ability to pay for programs and services that have already been authorized by Congress.
Others argue that the debt ceiling is necessary to promote fiscal responsibility and prevent excessive government borrowing.
In closing,
The solution to our current banking issue is to eliminate the central bank system all together and get rid of the Federal Reserve and put the United States back on the gold standard with a secure financial system to replace these Central Bank systems.
In order to achieve this goal, lawmakers will need to stand up against the establishment in Washington.
This will require courage and a willingness to challenge the status quo.
It will also require lawmakers to prioritize the needs of the people over the interests of the financial establishment.
Trevor Winchell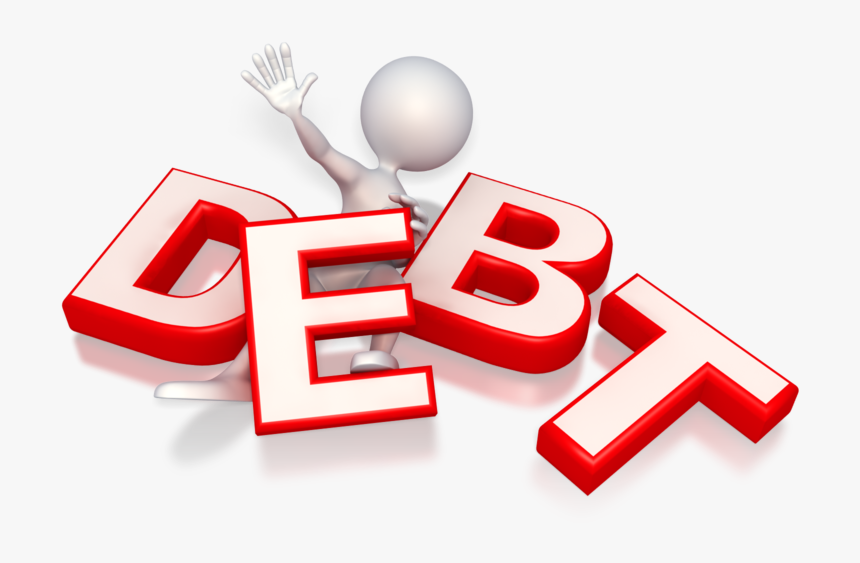 click image for video
THE CAUSE OF THE 2008
FINANCIAL CRISIS
A look back at the
2008 financial crisis
compared to the
current financial crisis
we are facing
The 2008 financial crisis was one of the most significant economic downturns in modern history.
It was a catastrophic event that affected the entire world, causing widespread unemployment, foreclosures, and financial instability.
The crisis was triggered by a combination of factors, including the housing bubble, financial deregulation, the housing market collapse, high levels of subprime mortgage lending, and the widespread use of complex financial instruments and the greed of the banking industry.
As a result, many financial institutions faced insolvency, leading to a wave of bank failures and bailouts.
One of the main causes of the 2008 financial crisis was the housing bubble.
In the years leading up to the crisis, housing prices had risen dramatically, fueled by low interest rates and lax lending standards.
This created a housing bubble that eventually burst, causing housing prices to plummet and leaving many homeowners with mortgages they could not afford.
As a result, many homeowners defaulted on their mortgages, leading to a wave of foreclosures that put additional pressure on the housing market.
Another main factor that contributed to the crisis was financial deregulation.
In the 1980s and 1990s, the U.S. government began to deregulate the financial industry, which allowed banks and other financial institutions to take on more risk.
This led to the creation of complex financial instruments such as mortgage-backed securities and collateralized debt obligations (CDOs), which were sold to investors around the world.
These financial instruments were often based on subprime mortgages, which were loans made to borrowers with poor credit histories.
The banking industry played a significant role in the crisis as well.
Many banks engaged in risky lending practices, such as giving loans to people with poor credit histories, and then packaged those loans into complex financial instruments that were sold to investors.
When the housing bubble burst and homeowners began defaulting on their mortgages, the value of these financial instruments plummeted, leading to massive losses for banks and investors.
Greed also played a role in the crisis.
Many people in the banking industry were motivated by short-term profits and bonuses, rather than long-term stability.
This led to a culture of risk-taking and excessive borrowing that ultimately contributed to the financial crisis.
In addition to these factors, there were also broader economic trends that contributed to the crisis.
For example, the U.S. trade deficit, which had been growing for decades, put pressure on the economy by increasing the amount of money flowing out of the country.
The high levels of consumer debt and low savings rates also made the U.S. economy more vulnerable to a financial crisis.
THE SOLUTION FOR THE 2008 FINANCIAL CRISIS
The first solution was the Troubled Asset Relief Program (TARP), which was enacted in October 2008.
TARP was a government program designed to purchase toxic assets from financial institutions in order to stabilize the financial system.
The program was initially funded with $700 billion, which was later reduced to $475 billion.
The program was controversial, as many people believed it was a bailout for Wall Street at the expense of Main Street.
However, supporters argued that it was necessary to prevent a total collapse of the financial system, which would have had disastrous consequences for the entire economy.
The second solution was the American Recovery and Reinvestment Act (ARRA), which was enacted in February 2009.
ARRA was a stimulus package designed to jumpstart the economy and create jobs.
The package included tax cuts, infrastructure spending, and aid to states and local governments.
The total cost of ARRA was $831 billion.
Critics argued that the package was too expensive and would lead to inflation, but supporters argued that it was necessary to prevent a deeper recession.
The third solution was the Dodd-Frank Wall Street Reform and Consumer Protection Act, which was enacted in July 2010.
Dodd-Frank was a comprehensive financial reform law designed to prevent another financial crisis.
The law included provisions to increase oversight of the financial industry, strengthen consumer protections, and regulate complex financial instruments.
Critics argued that the law was too burdensome for small businesses and would stifle economic growth, but supporters argued that it was necessary to prevent another financial crisis.
The fourth solution was the Federal Reserve's monetary policy.
The Federal Reserve is responsible for setting monetary policy, which includes controlling interest rates and managing the money supply.
During the financial crisis, the Federal Reserve implemented a number of unconventional monetary policies, such as quantitative easing and forward guidance.
These policies were designed to stimulate the economy by lowering interest rates and increasing the money supply.
While these solutions were controversial and had their critics, they were ultimately successful in temporarily stabilizing the financial system and preventing a deeper recession. The 2008 financial crisis was a sobering reminder of the importance of effective regulation and oversight of the financial industry, and of the need for policymakers to act quickly and decisively in times of crisis.
WHAT DID WE LEARN
FROM THE 2008 FINANCIAL CRISIS
(THAT WE DID NOT APPLY
TO PREVENT THE CURRENT CRISIS)?
… apart from failing to realise that
banks NEVER lose their own money
as they don't have any money
of their own to lose.
They only lose OUR money!
These financial calamities are engineered
by banks on a regular basis so 
they can cash-in on the sale of the assets
we can't afford to repay –
our assets that they don't own.
And we allow them to do it to us
over and over again.
And until we do, this will never end.
This crisis had a profound impact on the world economy, leading to significant job losses, bankruptcies, and a decline in consumer confidence.
The crisis taught us several valuable lessons that should have been applied and follow to prevent a similar or more drastic financial crisis like the one we are facing right now.
One of the most important lessons that we learned from the 2008 financial crisis is the importance of regulation. The crisis was caused by the lack of regulation in the financial sector.
The banks were allowed to engage in risky practices such as lending to people with poor credit scores and packaging these loans into securities that were sold to investors.
This lack of regulation allowed the banks to take on excessive risk and contributed to the collapse of the housing market.
Another lesson that we learned from the 2008 financial crisis is the importance of transparency.
One of the reasons why the crisis spread so quickly was because investors were unaware of the risks associated with the securities that they had invested in.
Many of these securities were complex and difficult to understand, and the banks did not provide sufficient information about the risks involved.
This lack of transparency made it difficult for investors to make informed decisions, which ultimately contributed to the collapse of the financial system.
The 2008 financial crisis also taught us about the importance of diversification.
One of the reasons why the crisis had such a widespread impact was because many investors had all their money invested in the housing market.
When the housing market collapsed, these investors lost a significant amount of money.
Another lesson that we learned from the 2008 financial crisis is the importance of preparedness.
The crisis caught many people off guard, and there was a lack of preparation for such an event.
The 2008 financial crisis also taught us about the importance of global cooperation.
The crisis was a global event, and it required a coordinated response from governments and financial institutions around the world.
Today, there is a greater emphasis on global cooperation, and countries are working together to prevent similar events from occurring in the future.
HOW DID WE GET HERE AGAIN…?
The current financial crisis we are facing in America has been caused by a number of factors that have built up over time.
The roots of the crisis go back to the early 2000s when the housing market was booming, and banks and financial institutions were lending money to people who could not afford to repay it.
This led to a bubble in the housing market that eventually burst, causing a chain reaction throughout the financial system and as a result the 2008 financial crisis.
Compared to the 2008 financial crisis, in today's banking crisis we have a whole bunch of additional contributing factors that we did not have back in 2008.
First and foremost we have the whole "covid" "pandemic".
And we have all of the uncertainties that were a result of this so-called pandemic.
Think about how many companies and businesses went under as a result of the fallout of this pandemic".
And then you think about the people who lost their job because of many companies and businesses going under.
And then there are the people who lost their job because they refuse to get the Covid jab.
And many of those people who did lose their job or quit their job because of the Covid jab they ended up getting a job that paid half or even a quarter of what they were making if they're even able to find a job.
And since mortgages are typically the biggest expense that people have it's usually the first one that they are unable to pay.
Which results in them defaulting on their loan and then if you times that by a million people boom you have a financial crisis.
And it is a fact that in less than 3 months and only a handful of banks we are already past the amount of the 2008 crisis that happened over the period of 14 months and a whole bunch of banks.
So it can use that as a gauge to determine just how much worse the current financial crisis is compared to 2008.
And once again, one of the key factors that has contributed to the current financial crisis was the practice of subprime lending.
Banks and other financial institutions were once again offering mortgages to people who had poor credit histories or low incomes, and who would not normally have been able to afford a home.
These mortgages were packaged together and sold as securities to investors, who believed that they were low-risk investments.
As the result of Covid and all that it affected, it cause millions of people to default on their mortgage that caused the housing market to collapse again, and once again these securities became worthless, causing huge losses for investors and financial institutions.
And once again, another factor that contributed to the current financial crisis was the use of derivatives and other complex financial instruments.
These instruments allowed financial institutions to make huge bets on the housing market and other assets, often using borrowed money. When the market turned against them, these bets turned into huge losses, which many institutions were unable to absorb.
The current financial crisis was also exacerbated by the lack of regulation and oversight in the financial industry.
Many of the practices that led to the crisis, such as subprime lending and the use of derivatives, were legal at the time and were not subject to effective regulation or oversight.
This allowed financial institutions to take huge risks without fear of consequences, which ultimately led to the collapse of the financial system.
The crisis was further compounded by the interconnectedness of the financial system.
When one institution began to fail, it had a ripple effect throughout the entire system, as other institutions that had lent money to that institution also began to suffer losses.
This led to a domino effect, with institutions collapsing one after the other, ultimately leading to the failure of the entire financial system.
The solution is not what we did in 2008 because 15 years later not only are we back in the same situation but is 10 times worse this time around. Printing more money and bailing banks out is not the solution, that is only a temporary bandaid.
If we are going to make America great again we need to skip using a bandaid for a temporary fix and come up with some permanent solution so we don't end up in this place again 10 or 15 years from and have it be 10 times worse or more than the current financial crisis we are facing.
As you know, I have said many times before that the central banks and the Federal Reserve are NOT the solution to this problem.
If it was the solution, we would not be here again 15 years later.
The solution is to get rid of all the corrupt and greedy "central" banks, the solution is to get rid of the corrupt and greedy Federal Reserve that prints endless amounts of paper monopoly money that is literally worthless and then loans it to the federal government with interests that we the people pay for.
Not to mention all the worthless money they print in order to fund their corrupt agenda, like send endless amounts of money to Ukraine instead of focusing on our own financial problems here in America.
The first part of the solution is decentralized banks, many of them all over the country that are locally owned and managed, not 5 or 10 BIG banks that own everything….
The second part of the solution is a financial system that is secure, reliable and accountable that can not be taken over or corrupted by the Deep State Cabal.
The third part of the solution is American needs to be put back on the Gold Standard, this would allow us to regulate the amount of current we have in accordance to the gold we have in our reserves which would allow is to properly regulate our economy.
This would also allow for low or no inflation and low interest rates across the board. The fourth part of the solution is the United States Treasury needs to print our currency that is backed by gold.
The amount of currency we have on hand must match what we have in our Gold reserves.
The fifth and final part of the solution is we need strict oversight, regulation and accountability on the entire financial system and all of its processes.
We also need people who we can trust to manage and operate the financial institutions in our nation with honesty and integrity.
Until we implement the above solutions or similar solutions to our financial problems, we will continue to have the same issues over and over.
I think it's safe to say that none of us want to give our children, grandchildren and even great-grandchildren the financial problems we are facing today.
We the people need to press our elected officials to take actin to get these changes implemented.
One thing is very clear, we can not continue on the current financial path we are on as it will only lead to more destruction as time goes on.
Trevor Winchell
One thing alone is certain,
that man's slavery
grows and increases.
Man is becoming a willing slave. He no longer needs chains.
He begins to grow fond of his slavery, to be proud of it.
And this is the most terrible thing that can happen to a man.
Influence, indoctrinate, engender and condition a degradation in people's ability to discern truth and reality, and in most cases what results is a willing slave, happy in their servitude, living an illusion, unable to see the true condition they are living in.
When a government no longer serves the will of the people, it is the right and the duty of the people of that nation to lawfully rebel to set their government right and ensure the safety and future of their nation.
Together, if we can understand what is happening on the earth and open our eyes to actually see these hidden agendas of Satanism and Luciferianism, across all paths, we can unite to end human slavery for the future generations.
It is the abdication of our personal responsibility, from understanding that our complicity with "the system of control" in which we are "buying into" is what legitimizes it.
We are the one's shining our lights into that dark world giving it life.
We're the one's purchasing the story line and accepting it as a viable path.
We're the one's investing our energy and lives into this graven image of reality.
Fear is the lifeblood of this fraudulent system.
Where the war on terror, an imaginary virus or whatever other invisible enemy they can propagate to the masses becomes the catalyst for keeping humanity in a perpetual state of obedience to fuel the sadistic interests and egos of the psychopathic death cult.
Planet Earth, the open air prison planet of pathological obsession for dominance and control. A clown world of habitants that vote against their loving neighbours but bow down to the lowest forms of life in government, media and science institutions
"Historically, the most terrible things – war, genocide, and slavery – have resulted not from disobedience, but from obedience." ― Howard Zinn
Currently the earth and all inhabitants are subjected to hidden and obvious Mind Control technologies used to increase Cognitive Dissonance that socially engineer the collective consciousness Consent to accept the Death Culture, in order to continue to accept world slavery and parasitism.
Most people on earth would not give their consent to be slaves or to be used for energy, so they are mind controlled to stay in denial, survival or escapism to avoid seeing this painful truth.
Consumer marketing campaigns capitalize on cognitive dissonance by framing their advertising in such way that the easiest magical solution to reduce pain or discomfort from problems is to buy or support their product or Propaganda.
Through media bombardment they consistently form positive associations to the negative behaviors of the death culture in order to increase cognitive dissonance in the way people think, which increases suggestibility and gullibility into programming.
People that are highly suggestible are programmed in such ways that directly impact the unconscious formation of Doublethink into socially acceptable belief systems. This is purposed to covertly, yet directly stimulate the unresolved conflicts in the instinctual and unconscious mind's reactions, eliminating critical thinking, common sense, consistency and coherent thoughts. This way people are led to associate the negative belief systems being propagated, with the positive associations being programmed for them.
When the actions or results of those associations are actually entirely negative and spiritually destructive to them.
As an example, why would humanity endorse the death culture when its purpose is to enslave and kill members of the human race?
This is cognitive dissonance in action, the deliberate ignoring and denial of the War Over Consciousness on the earth in order to avoid conflicting thoughts.
This further influences and shapes what the collective unconscious creates as the main value system in society, which reflect what type of external structures people have given away their consent to.
Because money and Materialism are highly valued by the masses, this is the area in which most people give away their power of Consent.
Doublethink produces lack of coherence and inconsistency in one's thoughts, which is similar to the state of cognitive dissonance.
People that are mind controlled with cognitive dissonance or doublethink, refuse to acknowledge what is in plain sight or right in front of their eyes in full evidence, because they are still clinging to denial and self-deception generated from fear and pain avoidance.
Cognitive Dissonance is the uncomfortable tension that exists when holding two conflicting thoughts in the mind at the same time, or it is the tension that exists between the actions of the mind, and the actions of the heart.
It is the state of incoherence or inconsistency within our thinking, when conflicting thoughts surface into the mind and cannot be reconciled, clarified or neutralized.
Therefore, the state of cognitive dissonance usually brought on by Negative Ego pathology, manifests as a range of psycho-emotional-spiritual conflicts that impact the functioning of body, mind, heart and spirit.
Many people misplace their consent through the mental state of cognitive dissonance, because they do not know the core spiritual self, and thus their Consent is given away through the confusion they have with conflicting belief systems.
When a person makes decisions that are based in self-deception or group deception, they are basing their consent on the beliefs that the deception is true or going along with the popular opinion because it's easier.
This is the way to manufacture consent in the masses through the setup of the Imposter.
Because a person is consenting to something that represents itself or markets itself with Propaganda, as something other than what it really is.
When we believe manipulated lies as truth, we give up critical thinking, common sense and intuition that help us make informed decisions about where we place consent.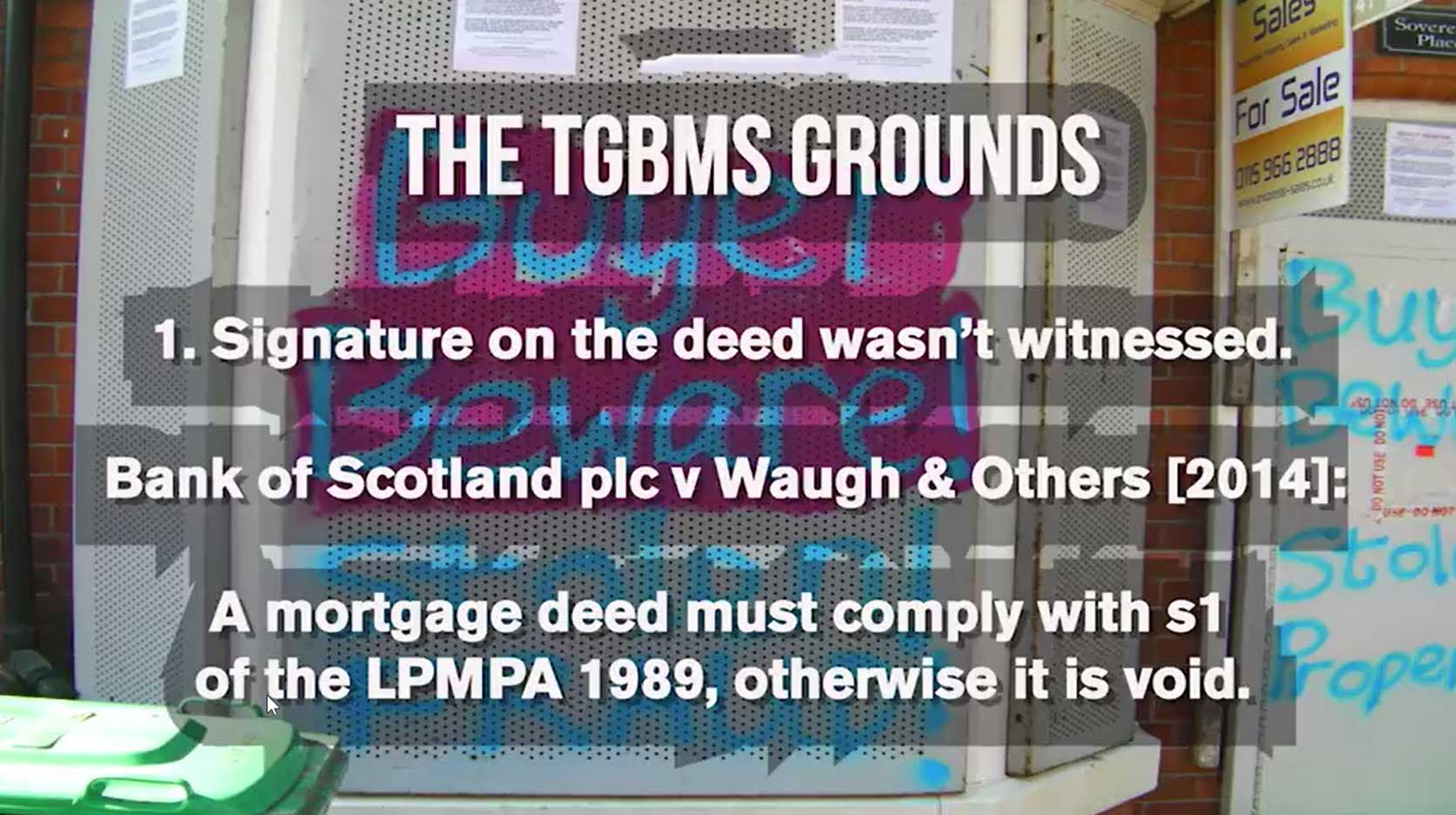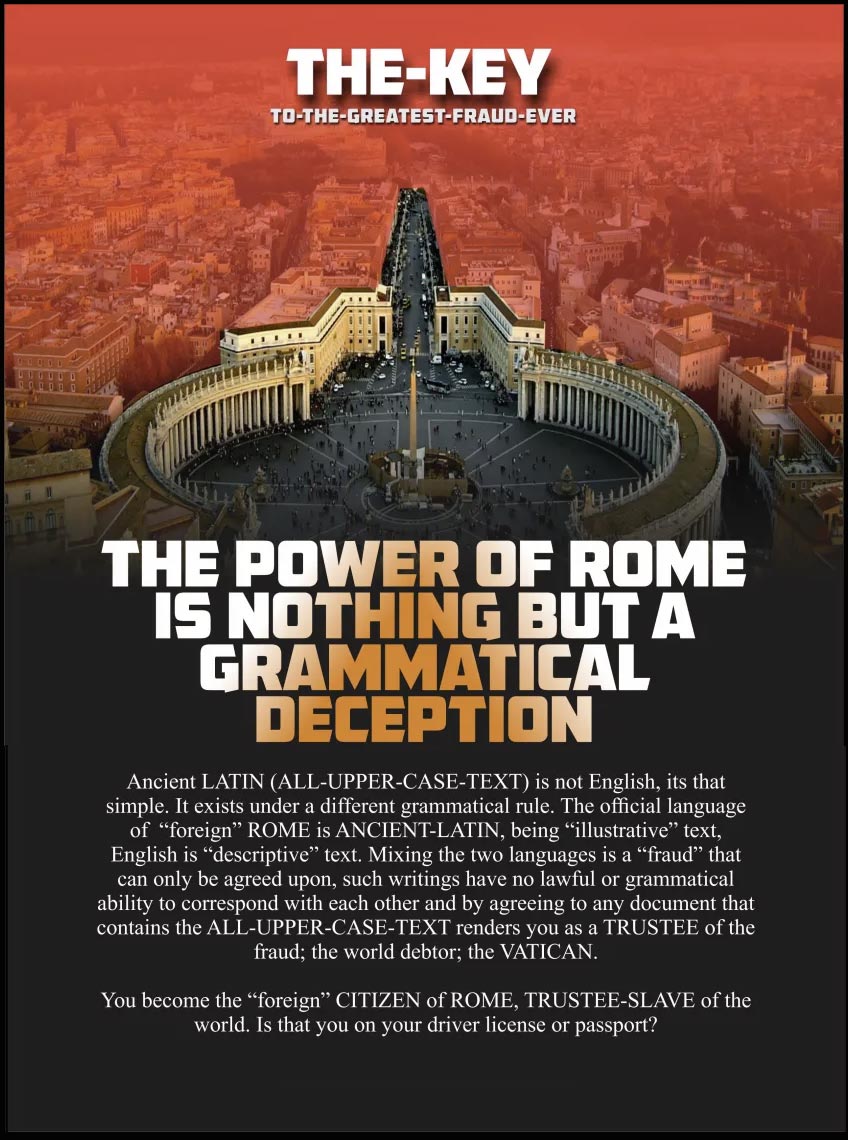 The Justinian Deception (PDF)
Justinian Deception website

Why you are paying bills that aren't yours,
ALL YOUR LIFE
addressed to another person
with a name in UPPER CASE TEXT?
For the love of people and humanity: 
The Deception is DOG-LATIN, being
the corruption in the text.
The all uppercase foreign text is the DOG-LATIN
appearing as the cause of the counterfeit-fraud.
The act of usurping "DOG-LATIN" into English
written instruments in order to deceive the public
into surrendering the Treasury, is EVIL and DEMONIC. 
The CODE-OF-DECEPTION-HAS-BEEN-CRACKED.
VATICAN Control over the underworld
via the JUSTINIAN-DECEPTION…
Justinian Deception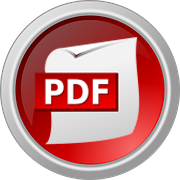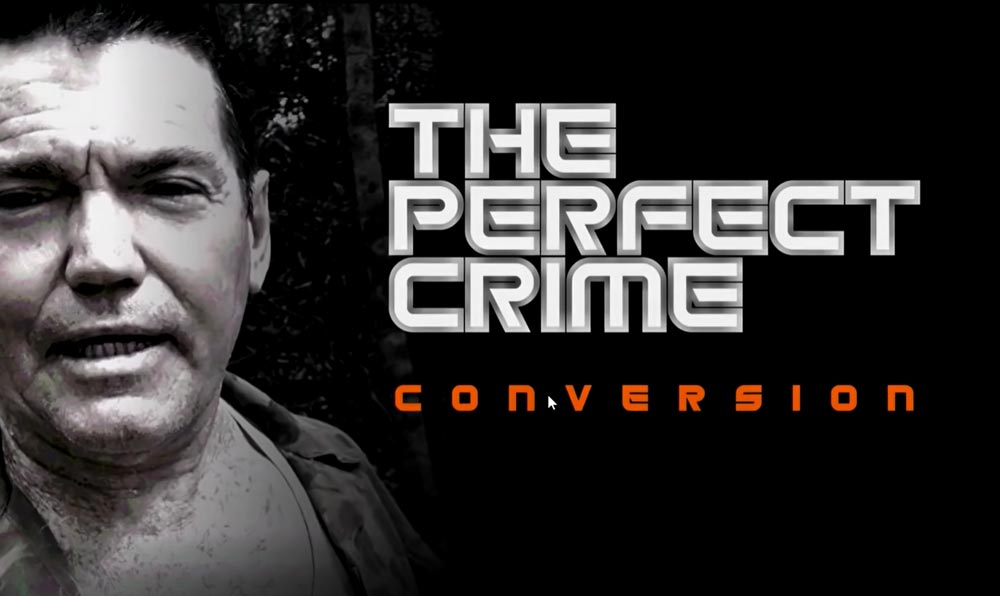 Click Image for website or button for PDF
The Justinian Deception
The Perfect Crime
A trust has three parties but a Quasi trust has the office of three parties, the Office of Creditor, the Office of Debtor and the Office of Administrator but only two such offices are held by man at any one given point rendering such a three way trust as a fraud or false trust.

When only the debtor and the Administrator are present, without the Creditor appearing, such a trust will convert the Administrator from Administration to Creditor! and never have to settle the bills of the State because we were deceived into falling from creditor into debtor through a dirty planned grammatical deception
So only knowing half the story or half of the deception is dangerous, its when you know your own legal or political standing, (Creditor, Debtor or Administrator) you will have the ability to know when to speak and when to shut your mouth.
Political Doublespeak, a governmental and private bankers weapon used to deceive the illiterate into falling into contracts
that they may never have agreed with if fully aware of the deceptions employed...
BANKING PRINCIPLES
Using the words
'Banking' and Principles'
in the same sentence
is almost a contradiction of terms.
How do BANKS really work when "Money" and "DOLLARS" are completely separate "things"?
A DOLLAR is a Military or Company Scrip, an internal bank note or promise to pay at some point in the future and only relates to the "internal" private account holders of such a private "corporate" banking entity.
A DOLLAR is not money evidenced by the Latin meanings of both words: "Dollar" and "Money" The very word Bank, does not mean "Safe", a bank is the edge of a river, that controls (Directs) the flow of current, (Currency) energy is current, dollars are the ACCOUNTS of debt currency, so a bank does not have money! it is the director of the flow of debt currency.
(Debt titles being DOLLAR's)
The gold is you, being the dominion over the Mineral and Energy wealth that was originally granted to the living man and without you acting as the ACCOUNT holder of their bank, (Under a hidden TRUST-LAW-SPLIT-TITLE arrangement that renders you as the Legal Title holder of their ACCOUNT), they lose equitable rights over your Dominion because Dominion was never granted to a dead entity such as a corporation, "Dominion" was only ever granted to man and the Bank can only act as a commercial "agent" of living man on the condition such a living man has agreed or been deceived into acting as the DEAD ACCOUNT holder of such a BANK in order that the "Equitable Title" falls into the hands of the Bank.
The BANK sits between your "Christian" name (CERTIFICATE OF BIRTH) and your "SURNAME" (STATE BIRTH CERTIFICATE) as an Agent-administrator of the Christian name (Christian ACCOUNT. being the separate CERTIFICATE OF BIRTH, birthed on the registration date), Once the BANK can deceive you into assuming that "their" SURNAME, that looks a lot like your heritage name, ("Smith" is glossed into "SMITH") the bank assumes consent in order to confer the legal title of the BANK to their SURNAME that you assumed was your property. (ALL UPPERCASE TEXT is a foreign written language identified in article 11:147 of the: Chicago Manual of Styles 16th edition)
Your surname glossed into a foreign SIGN language, is not your property! but when you attach your Christian name, being the name that is attached to your dominion, to their foreign ALL UPPERCASE SURNAME you, by your own consent, become subject to the ACCOUNT of their property ... So simple but so effective and yet so biblically perfect once you violate the laws of the first GOD by serving the false God, GOD of the person-corporation.
The POWER of TRUST-LAW is the greatest power of all... Trust Law is Master-Servant, relationship, it does not work backwards, it is the system of conferring debt ACCOUNTS onto the unsuspecting...
The one who accepts LEGAL TITLE is the one who acknowledges that the Equitable Title is with the one who granted such a man the LEGAL TITLE.
LEGAL TITLE can not be held by a living man. only a "Person" can hold Legal Title and what is a Person you may ask, it is the legal title holder of man.
The only thing that created the "Person", being a mask in a play, was the VATICAN: "ROME".
The Word "Vatican" means: "vat I can", meaning, "holder or vessel I can do", meaning, the VATICAN has become the first Trustee Legal Title holder of the dominion of the living man.
The VATICAN has become the beast of burden, it has no jurisdiction with living man because it agreed to act as the trustee...
The VATICAN, that now held the Legal Title over the Dominion of man, offered the ACCOUNTS of the Legal Title to its own Persons by offering such a title to a living man and only when the living man was deceived into accepting such an ACCOUNT, did such a man become the "assumed debtor trustee person" of the world debts of the VATICAN and such acceptance of such an ACCOUNT was the "conformation" that granted Equitable Title back to the VATICAN because the living man accepted Legal Title, rendering the living man to fall into the jurisdiction of the DEAD ACCOUNT holder of the VATICAN beast instead of being the first trustee to the real GOD of living man.
The VATICAN is the GOD of the dead persons because it was not God of man that created the DEAD juristic corporate Person, it was the VATICAN that created such a thing as the "Person".
The VATICAN is the false GOD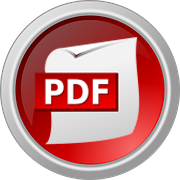 Click Image for Video
GOAT
Why is Satan depicted as the goat?
... this may be the symbolic answer....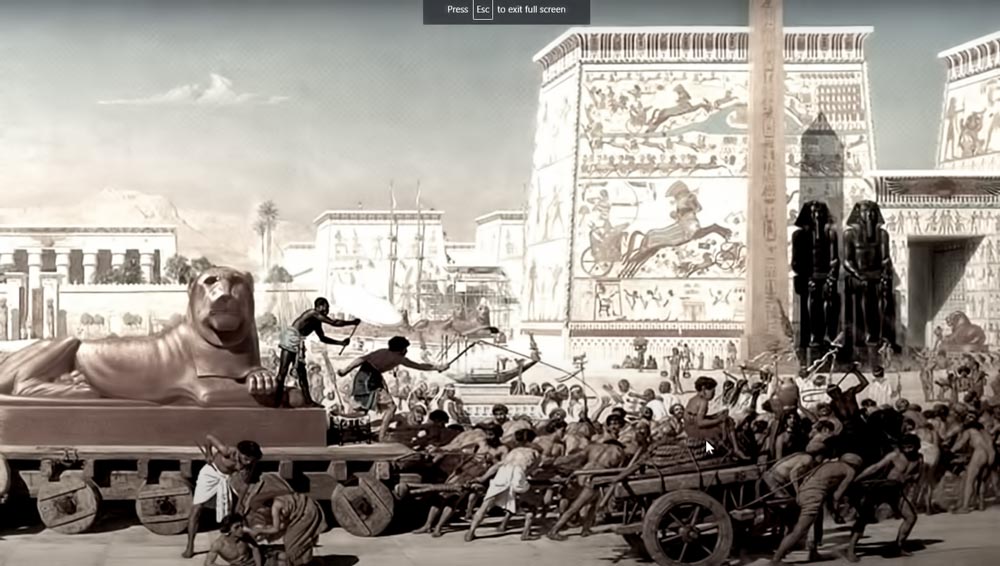 Click Image for website or button for PDF
ILLUSION of power
Dealing with the occult-fraud of foreign corporate banking entities.
In relation to the: "Entertainment Only" My family and I received threats from the head of CIB in Cairns: (McLeish) (And other warnings) warning that if I maintain the work that I do, "I won't know what hit me" and he went on to say that anyone else involved with me will get it even worse. So for this reason, I publish all my work as "Entertainment only" leaving it up to you in order to do your own checking in relation to such subject matter within such videos.
Australia is now governed by the UNIDROIT treaty of Rome, under "PRIVATE-LAW" (Foreign corporations and their foreign grammatically debased written language) so all I want Australians to do is wake up to the reality of what the so called "Australian Government" has done to the people of Australia by selling us out to foreign corporations by way of stealth.
The system of "consent" in relation to private contract law is complex and cunning and in order to comprehend such complexities, one must understand the "concept" of how private contract law (Corporate governance) really works first and once you comprehend such a concept, dealing with it starts to fall into place...
remember this, the public standing is the highest political stand, the "private" is the lowest rank in the military! so if you claim to be "private" you better know the rules of how the PRIVATE-SYSTEM works or you could loose everything you thought you owned...
The world of PRIVATE-CONTRACTS is the world of the DEAD and the Bible is the warning in relation to dealing with such dead entities. The VATICAN, being the serpent in the garden of Eden, holds the "copyright" over such a DEAD world and its written symbolic language. Adam and Eve, is a hidden code and probably the most important code to comprehend in relation to understanding modern day corporate foreign governance.
The "Creditor" and the "Debtor" ....

The political standing: Public or Private.
Thanks to all the good people from all over the world that care about our God given rights and freedoms and our public political standing...
Romley Stewart.
Click Image for website or button for PDF
PROCLAMATION
A License to be killed
Why are all "Acts" that are passed in corporate governing parliaments reliant on a "proclamation" date yet to be set at some point in the future?
... To make a "claim" is to take upon ones self!

.... Do you serve a "foreign nation" because you were grammatically deceived?...
Click Image for video
Deceived into Consent
There are three languages, one for the debtor, one for the creditor and one for the administrator....
Even though you may assume that you can read all three, they are totally three separate languages and have no jurisdiction with each other unless you "consent' ...
but your consent comes with ignorance of the difference between such three languages and assume them to be one language... Its all a big fat lie...
The Governor General and the Australian government is a counterfeit...
There is no such written English as: "Governor-General", it should be: "Governor General" without the hyphen...
The hyphen grammatically destroys the name.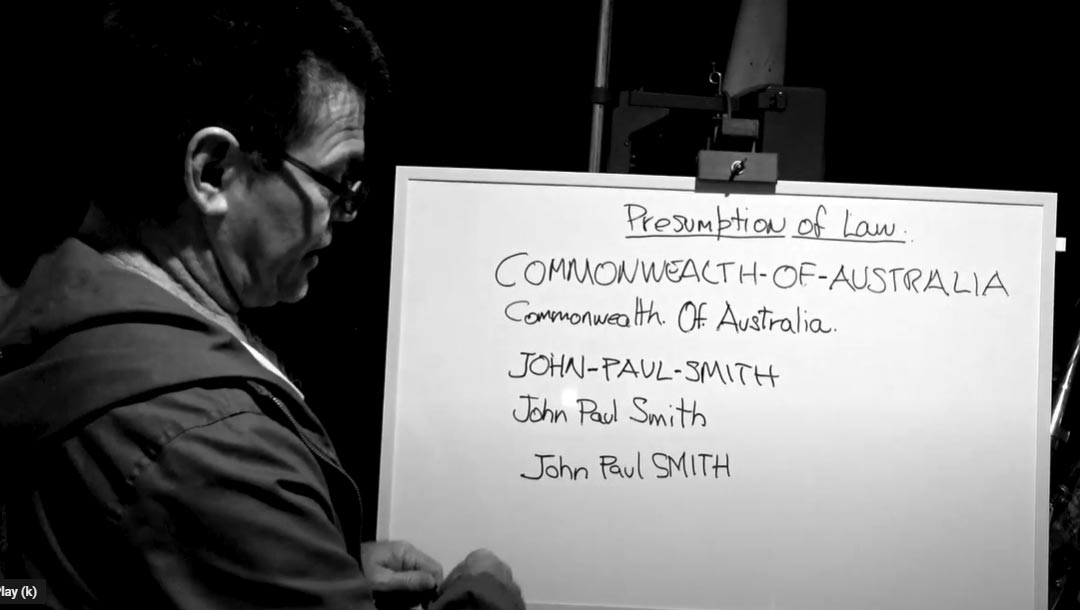 Click Image for Video
Presumption of Law
The deadly secret grammatical deception
administered by the private banking system
that destroys our ability to access
common law and true justice.
The deadly grammatical trick explained.
Click Image for Video
Rohan on the latest news
to do with the GLOSSA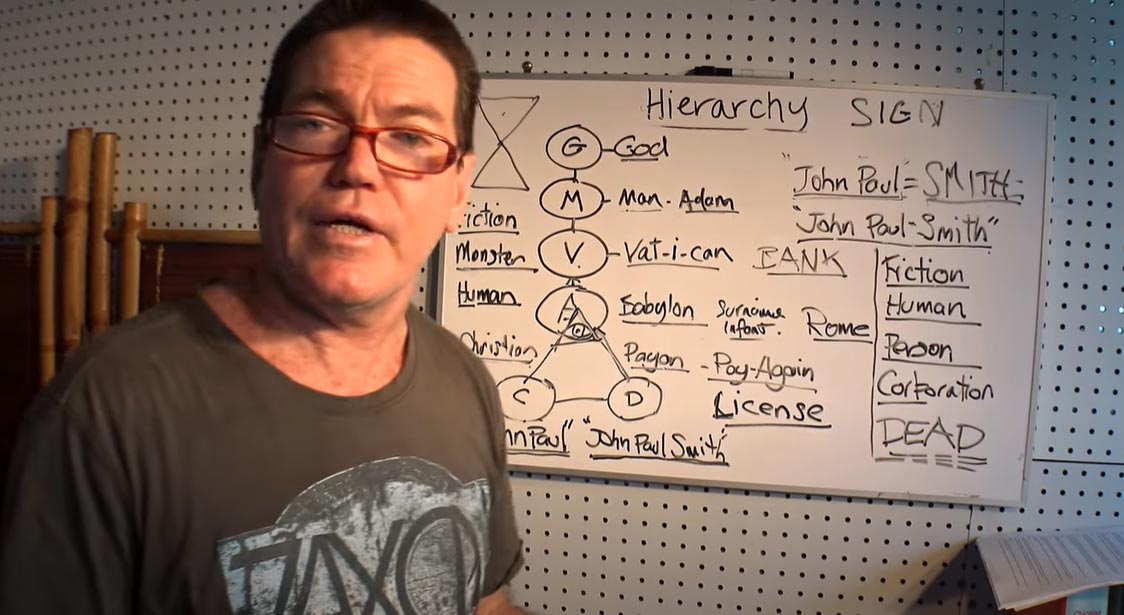 Click Image for Video
Hierarchy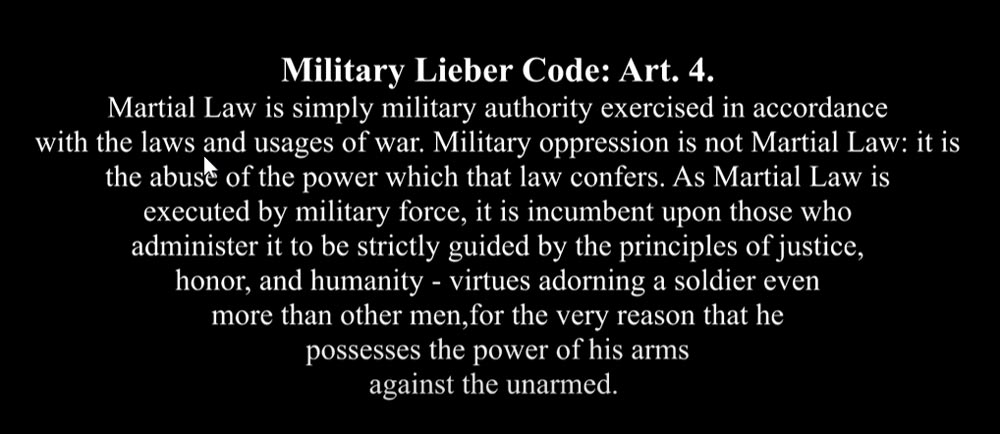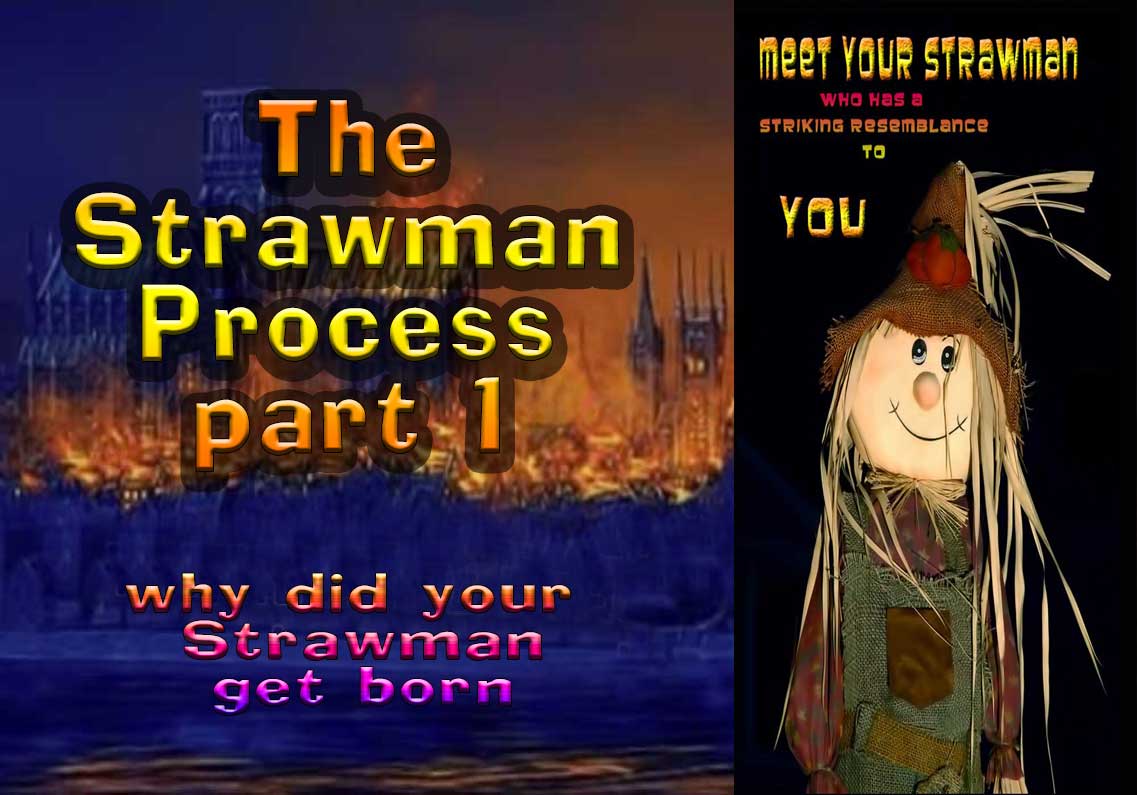 click image for video
THE STRAWMAN PROCESS
PART 1 - WHY DID
YOUR STRAWMAN GET BORN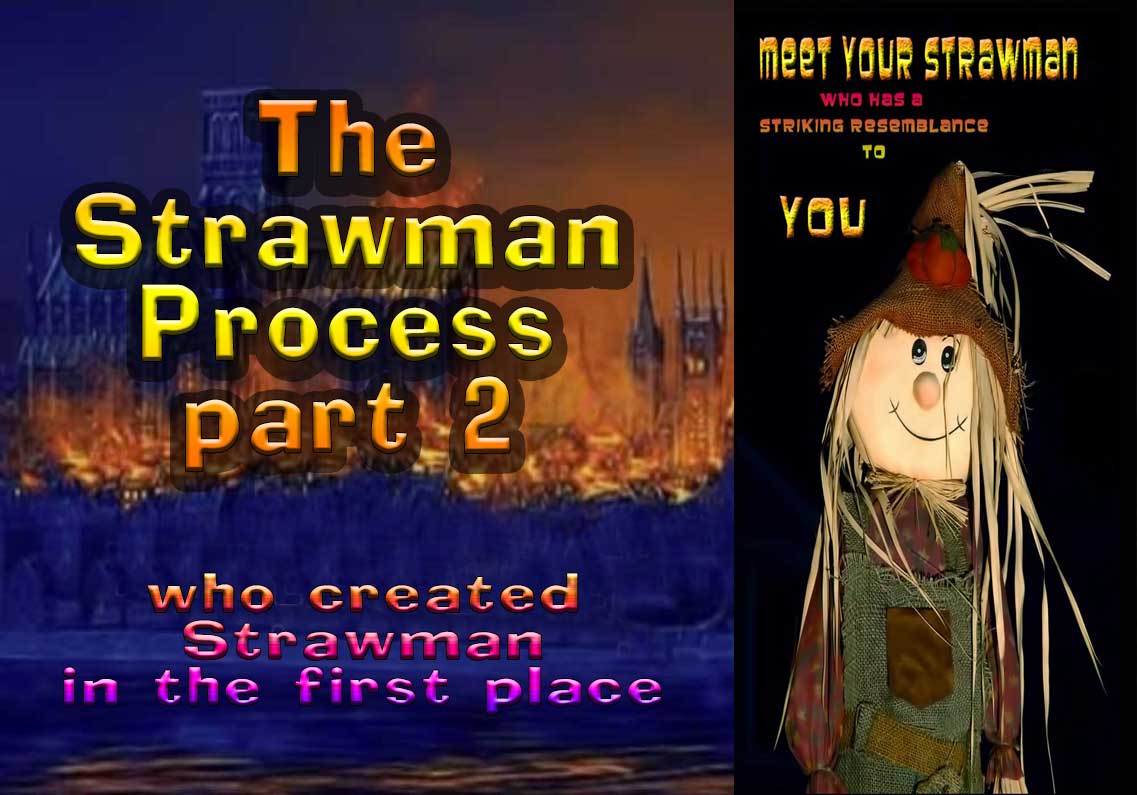 click image for video
THE STRAWMAN PROCESS
PART 2
AN EXERCISE IN
RAISING AWARENESS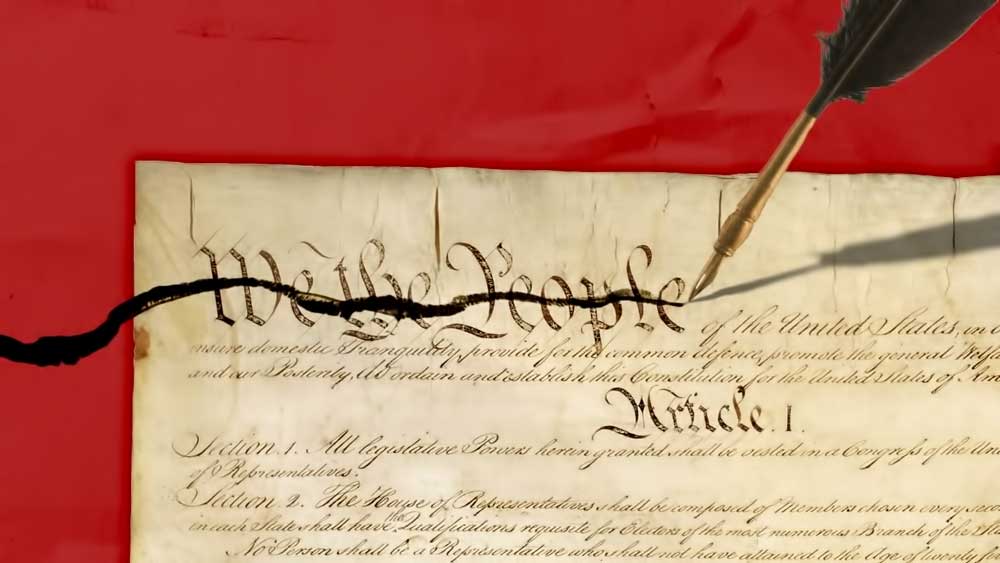 click image for video
PARKING CHARGES?
THIS IS SO MUCH MORE!
CONSENT OF THE GOVERNED
The Observation Deck is a channel which explores lesser known views on many subjects. From history to the roots of modern scientific facts and theories. Rather than seek to change the minds of subscribers, I simply pose views some may not have considered and leave the rest up to you.
I guess it actually is "For elucidation purposes only" and I hope you enjoy your journey of self-discovery and much as I do.
My opinions about the content are simply that, my opinions, and should not be taken as fact but rather as additional information you can form your own opinions about.
As the saying goes...
"I don't want you to think like me, I just want you to think."
We live in a universe of impossible possibilities and the Observation Deck acts as a vehicle to explore the known and unknowable in equal amounts.
click image for video
FINES, INFRINGEMENT NOTICES
In this video the truth is exposed about the fraudulent and criminal processes used by banks to supposedly lend money to purchase land and houses.
Do you really have a 'mortgage'? How do you protect you hard worked for property?
There's a whole channel of videos
like this on YouTube channel

Renaissance Entertainment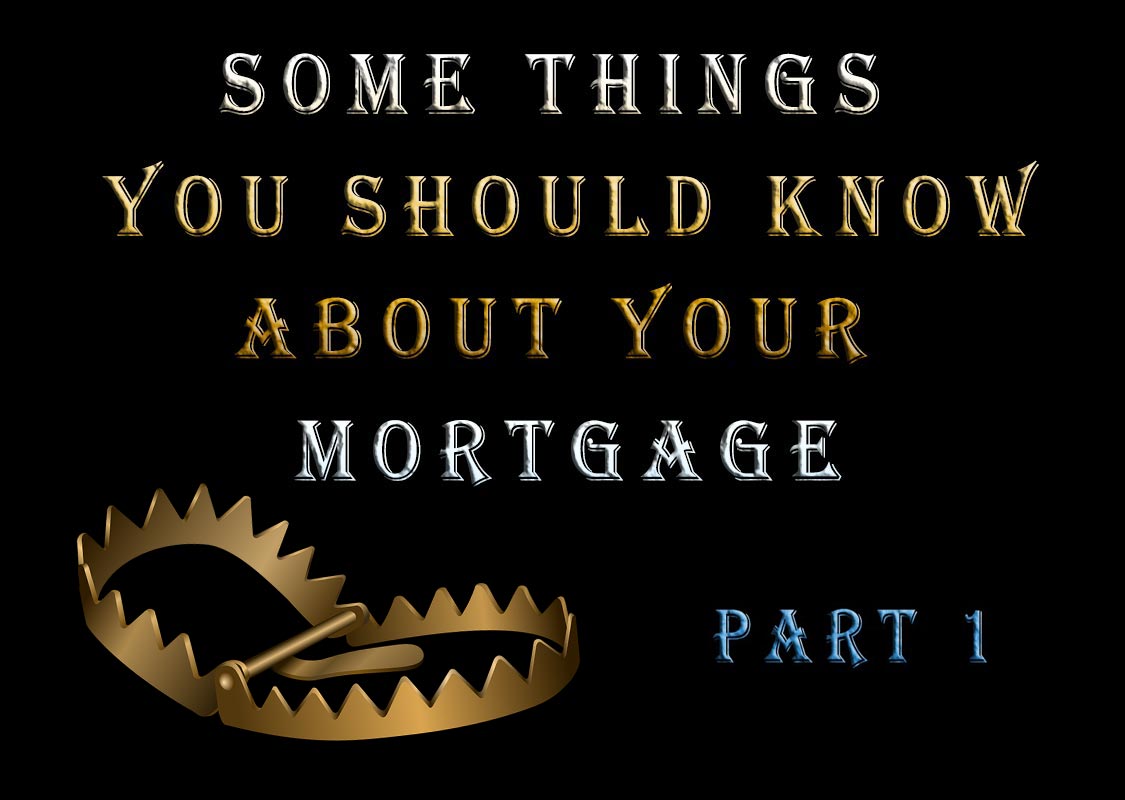 click image for video
MORTGAGES
DAYLIGHT ROBBERY
HOW THEY LEND YOU BACK
YOUR OWN MONEY
AND STEAL YOUR PROPERTY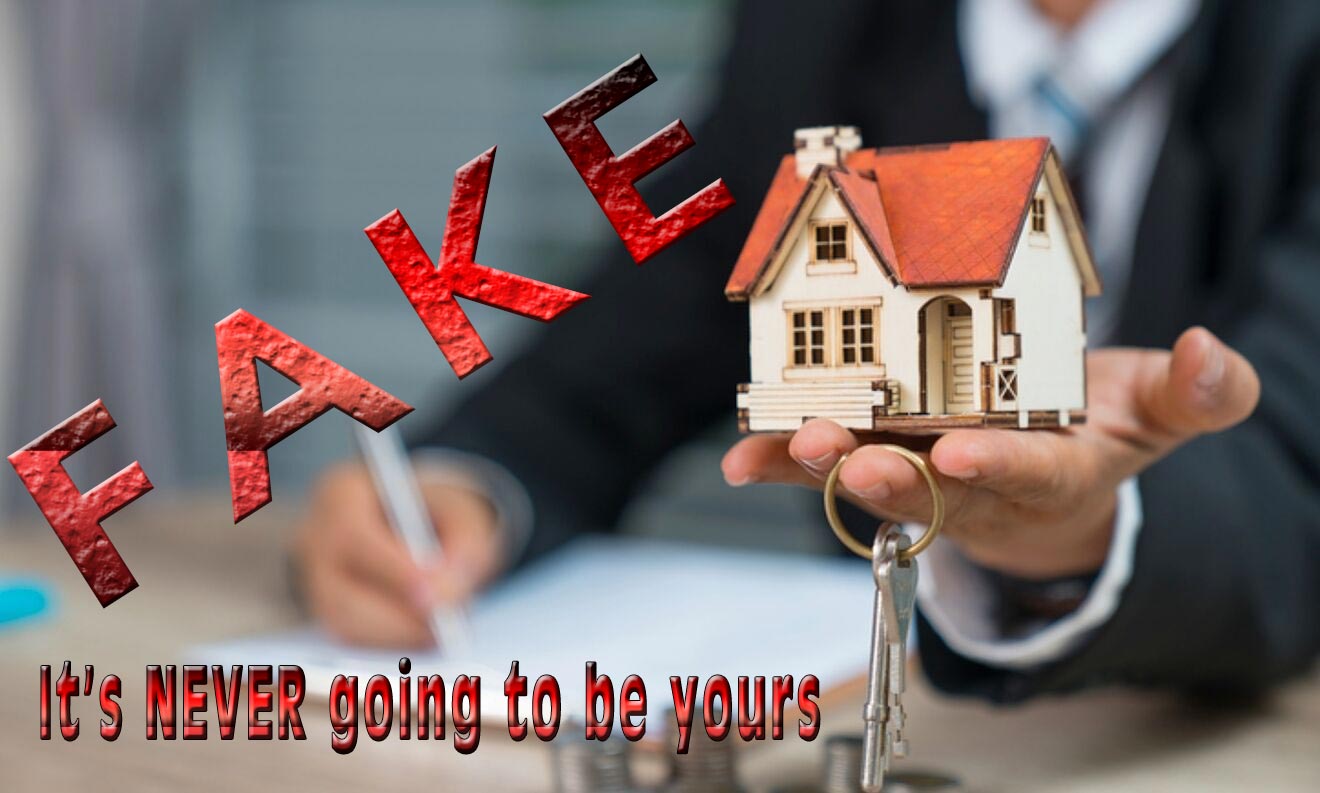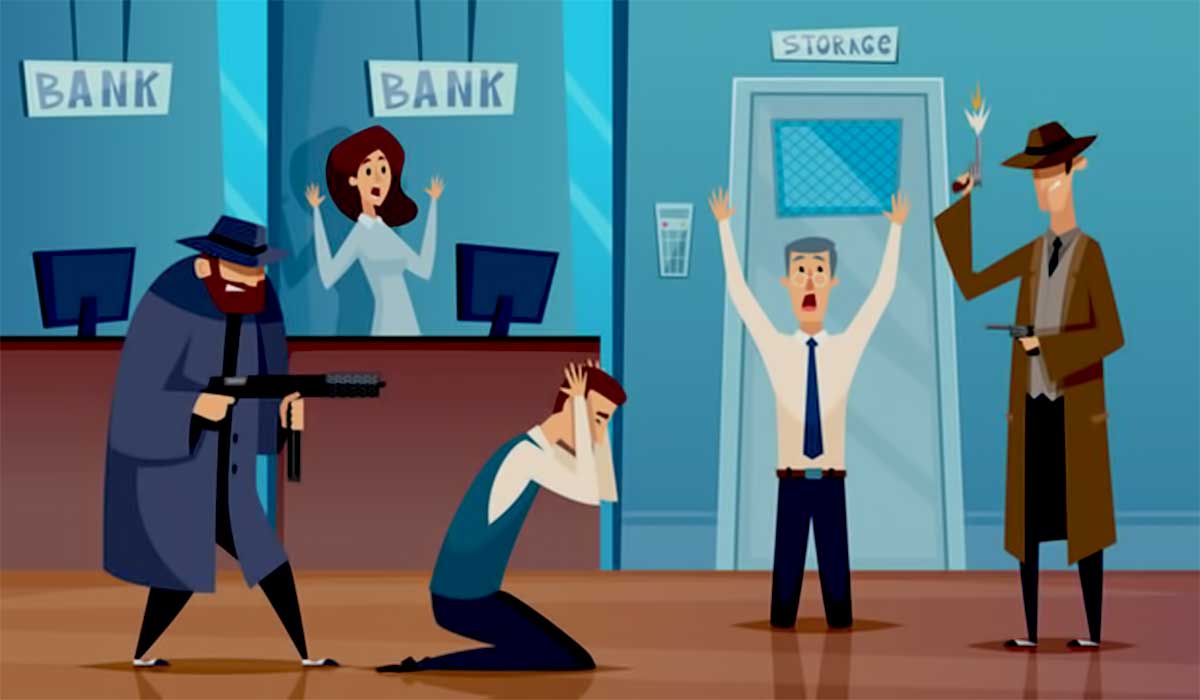 click image for video
How Banks Enslave Humanity
GREG REESE
click button for PDF
Web of Debt
(pdf)
EXPLODING THE MYTHS ABOUT MONEY Our money system is not what we have been led to believe.
The creation of money has been "privatized," or taken over by a private money cartel. Except for coins, all of our money is now created as loans advanced by private banking institutions — including the private Federal Reserve.
Banks create the principal but not the interest to service their loans.
To find the interest, new loans must continually be taken out, expanding the money supply, inflating prices — and robbing you of the value of your money.
Web of Debt unravels the deception and presents a crystal clear picture of the financial abyss towards which we are heading.
Then it explores a workable alternative, one that was tested in colonial America and is grounded in the best of American economic thought, including the writings of Benjamin Franklin, Thomas Jefferson and Abraham Lincoln.
If you care about financial security,
your own or the nation's,
you should read this book.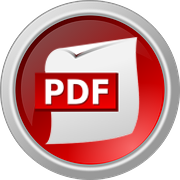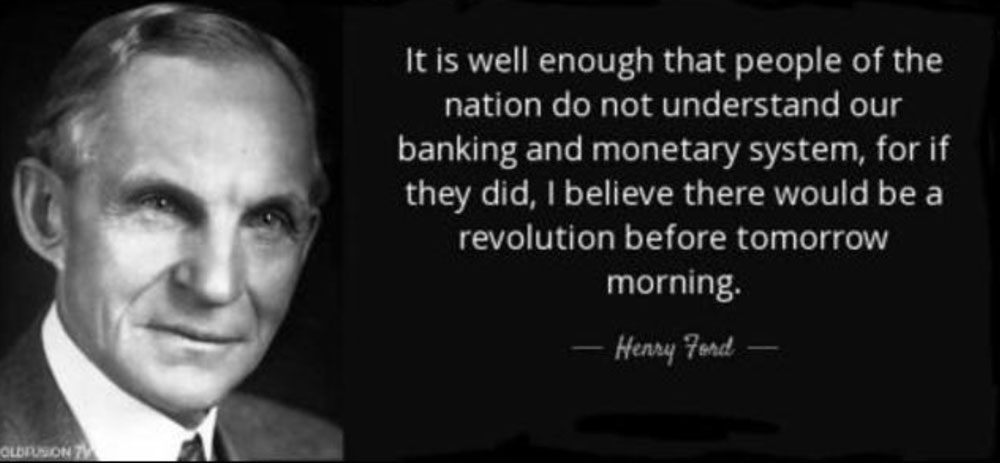 click image for video
WHO CONTROLS ALL OF OUR MONEY?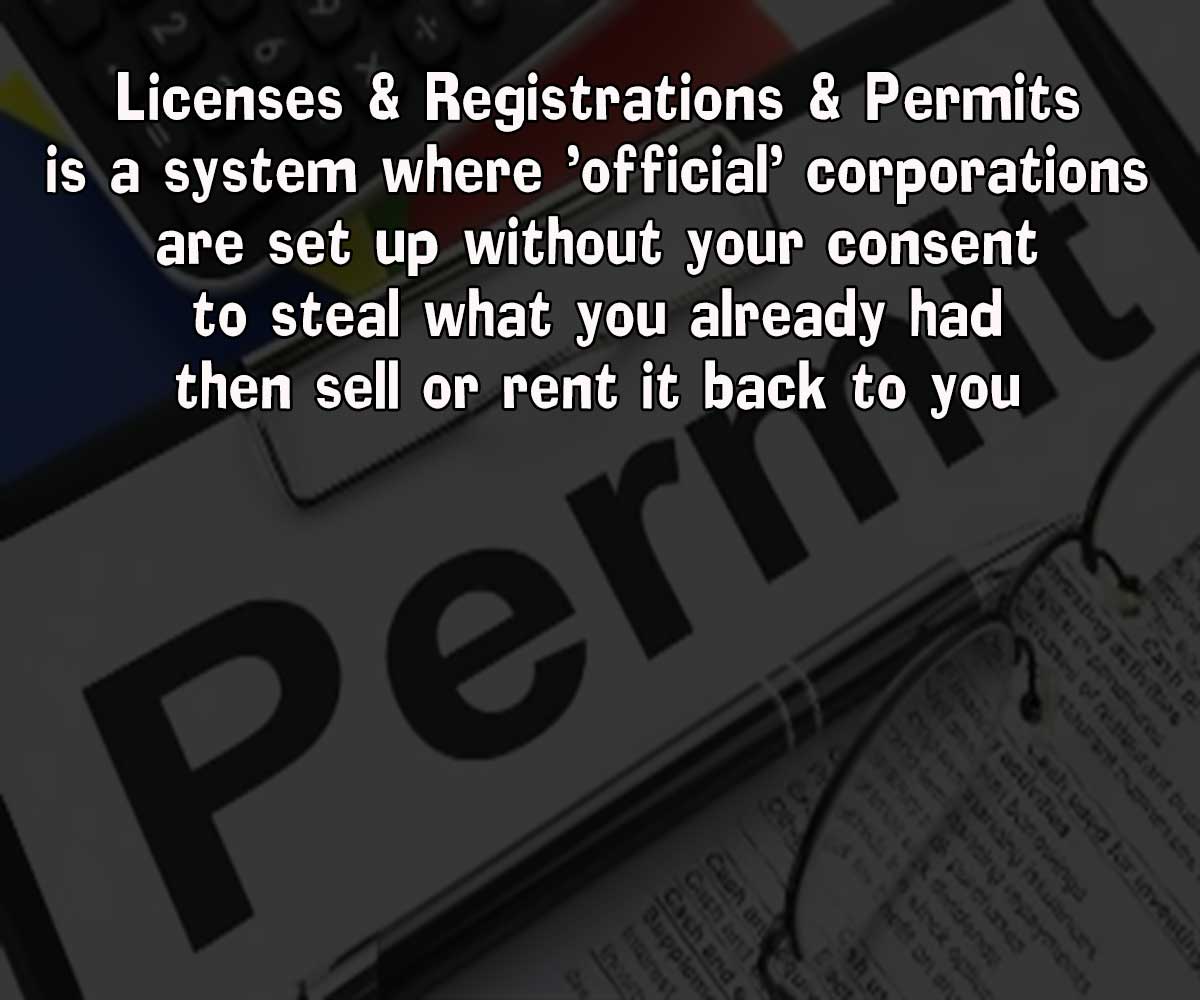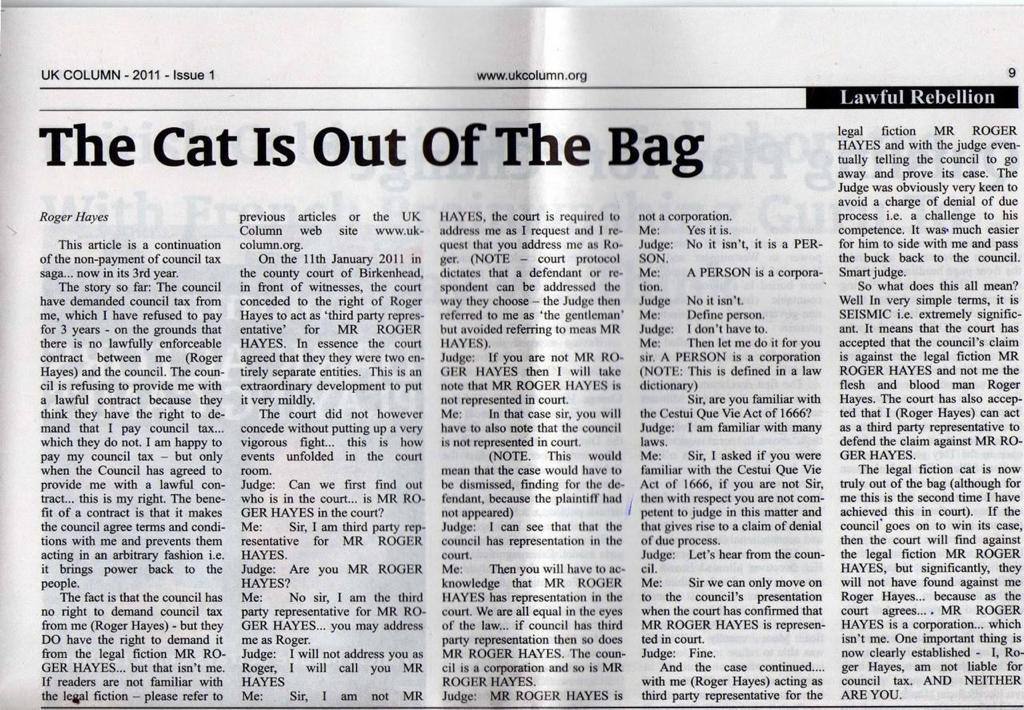 The 1st Trust of the world
Unam Sanctam.
And WHY 'HEELING' of
ALL new borns is still practiced
almost secretly today
The 1st Trust of the world,
Unam Sanctam is one of the
most frightening documents of history
and the one most quoted as
the primary document of the
popes claiming their global power.
It is an express trust deed.
The last line reads: "Furthermore, we declare, we proclaim, we define that it is absolutely necessary for salvation that every human creature be subject to the Roman Pontiff."
It is not only the first trust deed in history but also the largest trust ever conceived, as it claims the whole planet and everything on it, conveyed in trust. Triple Crown of Ba'al, aka the Papal Tiara and Triregnum In 1302 Pope Boniface issued his infamous Papal Bull Unam Sanctam––the first Express Trust.
He claimed control over the whole planet which made him "King of the world".
In celebration, he commissioned a gold-plated headdress in the shape of a pinecone, with an elaborate crown at its base.
The pinecone is an ancient symbol of fertility and one traditionally associated with Ba'al as well as the Cult of Cybele.
It also represents the pineal gland in the centre of our brains––crystalline in nature–– which allows us access to Source, hence, the 13-foot tall pinecone in Vatican Square.
Think about why the Pontiffs would idolize a pinecone.
The 1st Crown of Crown Land
Pope Boniface VIII was the first leader in history to create the concept of a Trust, but the first Testamentary Trust, through a deed and will creating a Deceased Estate, was created by Pope Nicholas V in 1455, through the Papal Bull Romanus Pontifex.
This is only one of three (3) papal bulls to include the line with the incipit "For a perpetual remembrance."
This Bull had the effect of conveying the right of use of the land as Real Property, from the Express Trust Unam Sanctam, to the control of the Pontiff and his successors in perpetuity.
Hence, all land is claimed as "crown land". This 1st Crown is represented by the 1st Cestui Que Vie Trust, created when a child is born.
It deprives us of all beneficial entitlements and rights on the land.
The 2nd Crown of the Commonwealth
The second Crown was created in 1481 with the papal bull Aeterni Regis, meaning "Eternal Crown", by Sixtus IV, being only the 2nd of three papal bulls as deeds of testamentary trusts.
This Papal Bull created the "Crown of Aragon", later known as the Crown of Spain, and is the highest sovereign and highest steward of all Roman Slaves subject to the rule of the Roman Pontiff.
Spain lost the crown in 1604 when it was granted to King James I of England by Pope Paul V after the successful passage of the "Union of Crowns", or Commonwealth, in 1605 after the false flag operation of the Gunpowder Plot.
The Crown was finally lost by England in 1975, when it was returned to Spain and King Carlos I, where it remains to this day.
This 2nd Crown is represented by the 2nd cestui Que Vie Trust, created when a child is born and, by the sale of the birth certificate as a Bond to the private central bank of the nation, depriving us of ownership of our flesh and condemning us to perpetual servitude, as a Roman person, or slave.
The 3rd Crown of the Ecclesiastical See
The third Crown was created in 1537 by Paul III, through the papal bull Convocation, also meant to open the Council of Trent.
It is the third and final testamentary deed and will of a testamentary trust, set up for the claiming of all "lost souls", lost to the See.
The Venetians assisted in the creation of the 1st Cestui Que Vie Act of 1540, to use this papal bull as the basis of Ecclesiastical authority of Henry VIII.
This Crown was secretly granted to England in the collection and "reaping" of lost souls.
The Crown was lost in 1816, due to the deliberate bankruptcy of England, and granted to the Temple Bar which became known as the Crown Bar, or simply the Crown.
The Bar Associations have since been responsible for administering the "reaping" of the souls of the lost and damned, including the registration and collection of Baptismal certificates representing the souls collected by the Vatican and stored in its vaults.
This 3rd Crown is represented by the 3rd Cestui Que Vie Trust, created when a child is baptized.
It is the parents' grant of the Baptismal certificate––title to the soul––to the church or Registrar.
Thus, without legal title over one's own soul, we will be denied legal standing and will be treated as things––cargo without souls––upon which the BAR is now legally able to enforce Maritime law.
The Cestui Que Vie Trust
A Cestui Que Vie Trust is a fictional concept.
It is a Temporary Testamentary Trust, first created during the reign of Henry VIII of England through the Cestui Que Vie Act of 1540 and updated by Charles II, through the CQV Act of 1666, wherein an Estate may be effected for the Benefit of a Person presumed lost or abandoned at "sea" and therefore assumed "dead" after seven (7) years.
Additional presumptions, by which such a Trust may be formed, were added in later statutes to include bankrupts, minors, incompetents, mortgages, and private companies.
The original purpose of a CQV Trust was to form a temporary Estate for the benefit of another because some event, state of affairs, or condition prevented them from claiming their status as living, competent, and present, before a competent authority.
Therefore, any claims, history, statutes, or arguments that deviate in terms of the origin and function of a CQV Trust, as pronounced by these canons, is false and automatically null and void.
A Beneficiary under Estate may be either a Beneficiary or a CQV Trust.
When a Beneficiary loses direct benefit of any Property of the higher Estate placed in a CQV Trust on his behalf, he do not "own" the CQV Trust; he is only the beneficiary of what the Trustees of the CQV Trust choose to provide.
As all CQV Trusts are created on presumption, based upon original purpose and function, such a Trust cannot be created if these presumptions can be proven not to exist.
Since 1933, when a child is borne in a State (Estate) under inferior Roman law, three (3) Cestui Que (Vie) Trusts are created upon certain presumptions specifically designed to deny, forever, the child any rights of Real Property, any Rights to be free, and any Rights to be known as man or woman, rather than a creature or animal, by claiming and possessing their Soul or Spirit.
The Executors or Administrators of the higher Estate willingly and knowingly:
convey the beneficial entitlements of the child, as Beneficiary, into the 1st Cestui Que (Vie) Trust in the form of a Registry Number by registering the Name, thereby also creating the Corporate Person and denying the child any rights to Real Property; and,

claim the baby as chattel to the Estate. (See HEELING - it still happens)/span>

The slave baby contract is then created by honouring the ancient tradition of either having the ink impression of the baby's feet onto the live birth record, or a drop of its blood, as well as tricking the parents to signing the baby away through the deceitful legal meanings on the live birth record which is a promissory note, converted into a slave bond, sold to the private reserve bank of the estate, and then conveyed into a 2nd and separate CQV Trust, per child, owned by the bank.

When the promissory note reaches maturity and the bank is unable to "seize" the slave child, a maritime lien is lawfully issued to "salvage" the lost property and is monetized as currency issued in series against the CQV Trust.

claim the child's soul via the Baptismal Certificate. Since 1540 and the creation of the 1st CQV Act, deriving its power from the Papal Bull of Roman Cult leader Pope Paul III, 1540, when a child is baptized and a Baptismal Certificate is issued, the parents have gifted, granted, and conveyed the soul of the baby to a "3rd" CQV Trust owned by Roman Cult, which has held this valuable property in its vaults ever since.

Since 1815, this 3rd Crown of the Roman Cult and 3rd CQV Trust representing Ecclesiastical Property has been managed by the BAR as the reconstituted "Galla" responsible, as Grim Reapers, for reaping the souls.
Each Cestui Que Vie Trust, created since 1933, represents one of the 3 Crowns representing the three claims of property of the Roman Cult: Real Property (on Earth), Personal Property (body), and Ecclesiastical Property (soul).
Each corresponds exactly to the three forms of law available to the Galla of the BAR Courts: corporate commercial law (judge is the 'landlord'), maritime and canon law (judge is the banker), and Talmudic law (judge is the priest).
What is the real power of a court 'judge'?
Given what has been revealed about the foundations of Roman Law, what is the real hidden power of a judge when we face court? Is it their superior knowledge of process and procedure or of magic?
Or is it something simpler
and far more obvious?
It is unfortunate that much of the excitement about Estates and Executors has deliberately not revealed that an Estate, by definition, has to belong to a Trust––to be specific, a Testamentary Trust or CQV Trust.
When we receive legal paper or have to appear in court, it is these same CQV Trusts which have our rights converted into the property contained within them.
Instead of being the Trustee, or the Executor, or Administrator, we are merely the Beneficiary of each CQV Trust, granted only beneficial and equitable use of certain property, never legal title.
So if the Roman Legal System assumes we are merely the beneficiary of these CQV Trusts, when we go to court, who represents the Trustee and Office of Executor?
We all know that all cases are based upon the judge's discretion which often defies procedures, statutes, and maxims of law.
Well, they are doing what any Trustee or Executor, administering a trust in the presence of the beneficiary, can do under Roman Law and all the statutes, maxims, and procedures are really for show because under the principles of Trust Law, as first formed by the Roman Cult, a Trustee has a wide latitude, including the ability to correct any procedural mistakes, by obtaining the implied or tacit consent of the beneficiary, to obviate any mistakes.
The judge is the real and legal Name.
The judge is the trust, itself.
We are the mirror image to them –– the ghost –– the dead.
It is high sorcery, trickery,
and subterfuge that has
remained "legal" for far too long.
The Vatican
and your
Birth Certificate
The Roman Catholic Church has a long history of tyranny and oppression.
Because of the desire to control through their inquisitions, they decided they would create the first express trust, called unum sanctum which was written on a papal bull and placed in their vault.
On the papal bull, it says that all of the souls in the world belong to the Roman Catholic Church and they do because no one has challenged their claim.
Your birth certificate is the title of the soul that they own in their registries. They have registered you and that is the title to your soul.
The Inquisition began because many people were waking up to the tyranny and oppression of the Roman Catholic Church in the early 1300's.
The RCC killed these people due to their need to control humanity.
200 years later during the Renaissance, the was written, which is where the bible draws all of its inspiration from.
This knowledge was also suppressed by the RCC.
Elite families control the Vatican and the corporation (the incorporation of the Apostle Peter).
In 325 AD, the emperor, Constantine the Great, made a donation to his Pope, Sylvester saying, "Saint Peter is the Apostle of Jesus of whom Jesus gave this kingdom of Earth to, therefore we are going to claim taxes."
We pay taxes to Rome, the Kazarian and Venetian black nobility elite families based on a fictional document from Constantine.
Because of a decree written by Pope Nicholas V in 1455, the RCC owns everything,
Even what you think you might own such as your car, house or even the pair of shoes you are wearing belongs to the RCC (in their twisted minds).
We can thank Pope Gregory for the current Gregorian calendar, which rearranged the previous Julian calendar to match the Pagan holidays that the Roman Catholic Church claims as Christian holidays.
The Gregorian calendar also conveniently has a correlation with the Mayan calendar.
They only control the Persona not the living breathing flesh and blood man or woman.
They have absconded with nearly all our rights. From the moment you are born to the moment  you transit this frequency.</p >
They only acknowledge the Mother as she signs Schedule 1 of the Birth  Certificate.
In Upper and Lower Case. ie John Smith. He is registered in Birth Deaths and Marriages  which is the State.
They declare the baby dead and appoint the parents guardians and Administrators until the child reaches maturity.
The parents have thirty or sixty days to declare the child lives otherwise the Courts take over as Administrator and you have to study Trustee Law.
They State takes out a loan  against you which is what they want your taxes to pay off.
Being now among the living dead you have an  ALL CAPITAL LETTER DRIVING LICENSE , PASSPORT, CREDIT CARD, BANKCARD.
You all have money being administered by the State which runs into millions and the only way they can access it is through Legal Aid hence all the Fines which are artificial they create to fleece you.
On a Tombstone you will see the  name of your loved ones chiselled in ALL CAPS. They are dead and so are you deemed the same all your life.
As to the Church when you are Baptized or Confirmed or However and You receive a Baptism Certificate  well yes the Church Invests your Soul as collateral as has been doing the same for years.
The same story is in the Wizard of Oz.
The Bailiff is going to Steal the farm.
You have the Tin Man  who represents the Tax Identification Number (TIN)
You have the Strawman which represents the ALL CAPITAL LETTER ARTIFICIAL PERSON looking to live
You have the Cowardly Lion who has to become educated  and fight the System to regain his rights.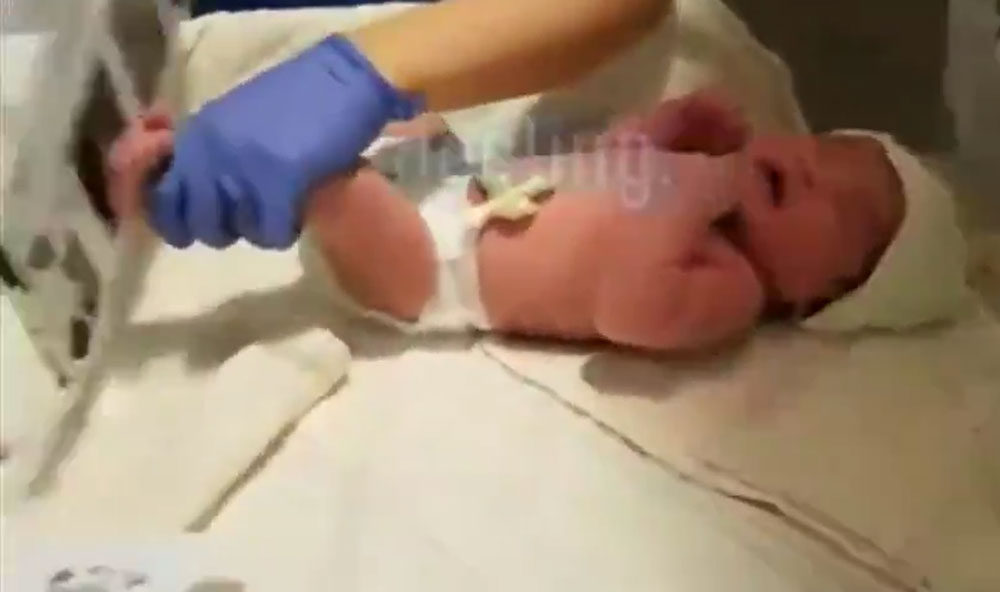 click image for video
HEELING
Your baby was 'HEELED'
(signed up for a life of debt-slavery)
shortly after birth
before you left the hospital
and you didn't even realise what
the nurse was doing
(neither did the nurse)
In 1302 the Pope
declared himself king of the world
along with everything in it of value
This included all people
who would be enslaved.
He started the Unam Sanctum trust
which is still in force to this day
This is how it's done 'Heeling'
THE VATICAN AND YOUR BIRTH CERTIFICATE
'Heeling'
Taking the Heel Print
of a new-born
to attach it to the
'still-born entity' file
to deliver it to the
Vatican archive
by postal services
generating a serial number'
The Vatican file of each living and departed
human for several thousand years back in time
exists in those archives
Trillions of them
All on factual paper
... along with all your previous incarnations
... are stored and processed with the Vatican walls
...modern hi-tech data centres are managing the 
processing of all this data on us and our existence
here on earth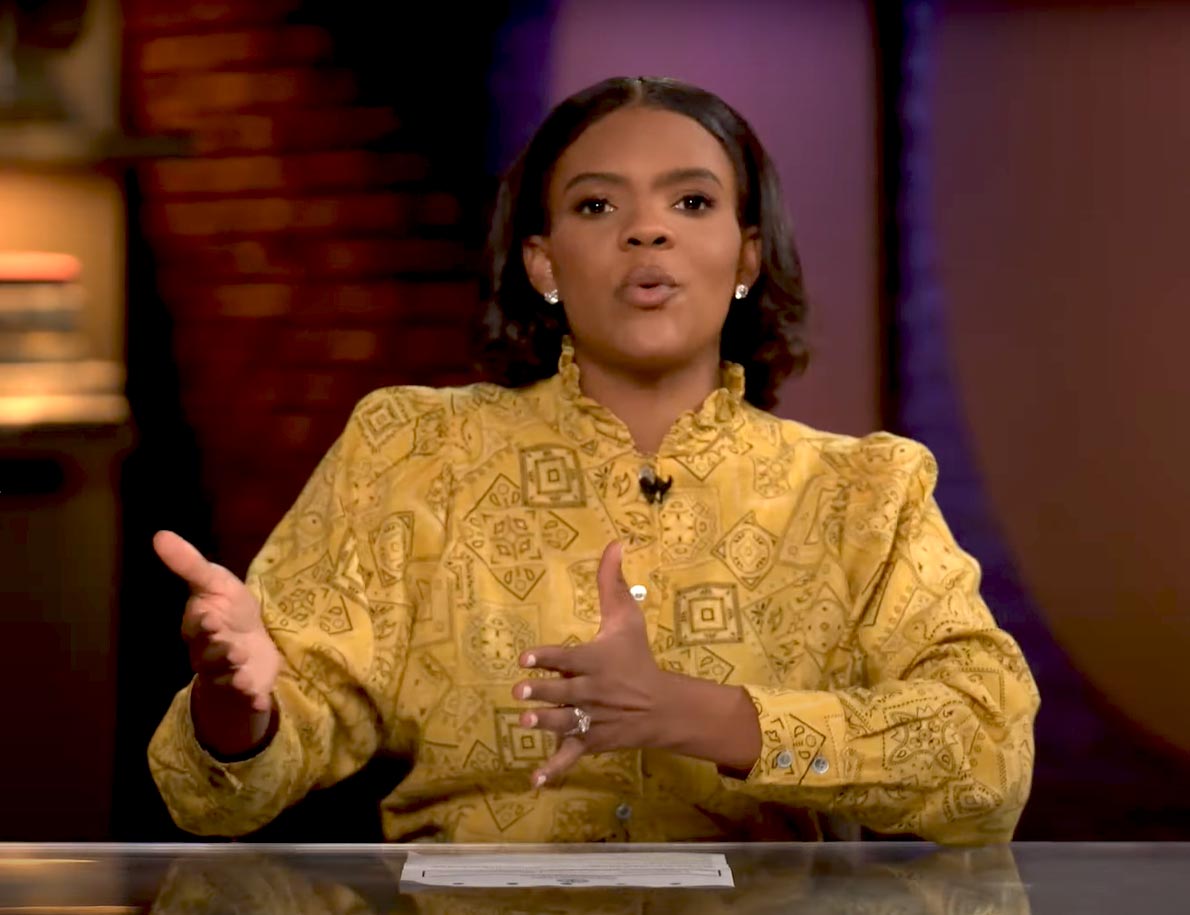 click image for video
Candace Owens
Talks about her experience in the hospital
just after the birth of her child,
when the 'Heeling' process was about to be performed.
She talks about how it is an offence
to not allow this, (where she was).
Just goes to show what importance
this is 'branding' given to this process to this day.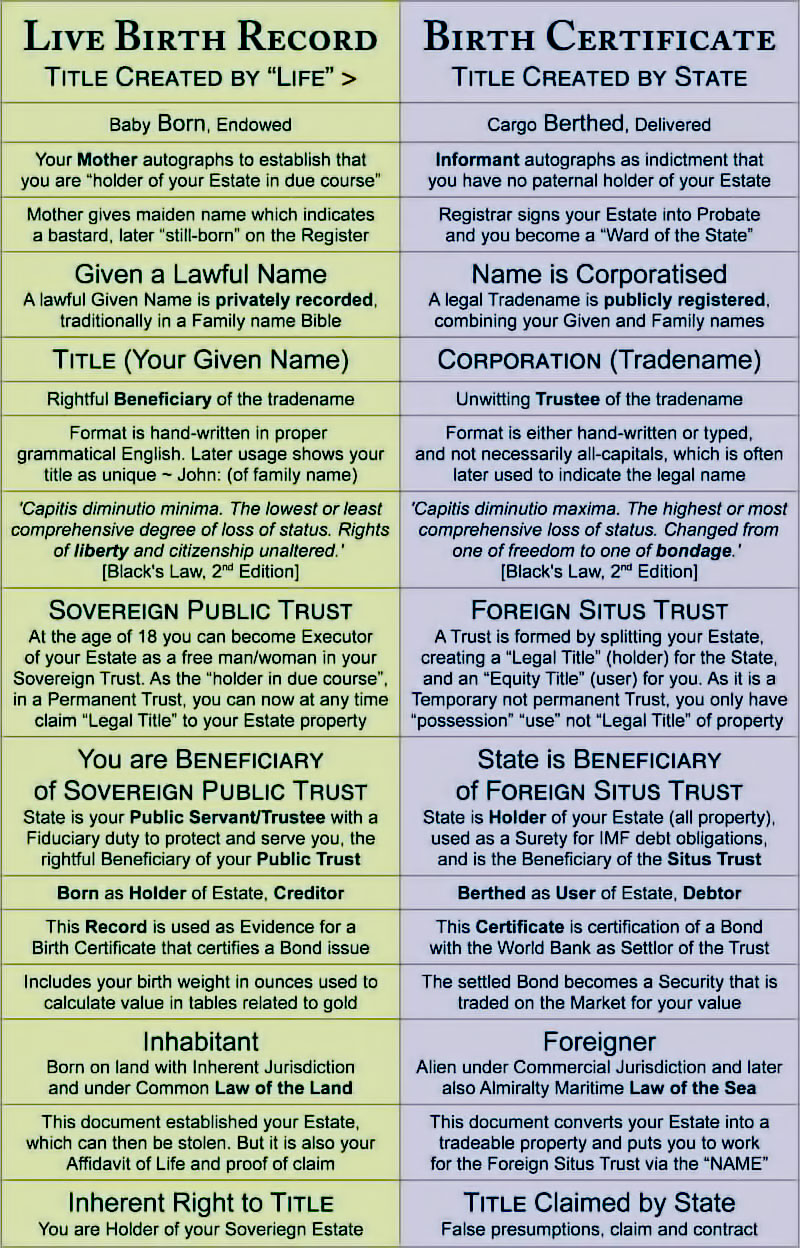 click image for video
Council Rates pay or not to pay?
A fraud cannot be validated with a passage of time. Fraud is Fraud, and when Fraud is present in a contract it will make it null and void.
Do they have geographical jurisdiction, jurisdiction is where authority can be executed, eg Doctor in a Mechanic work shop, you have to understand that when the council sends a rate notice it is NOT the council that has sent a rate notice, it is a man or woman working for the council that is responsible for the rate notice, a council is a dead legal fiction like a building.
If there is no name, signature (there never will be) on the rate notice then the document is null and void, and it is not an invoice but rather a statement and statements are documenting that state payment was done, like a receipt of payment.
Then you will write to the CEO of the council and notify the captain of the ship that a man or woman in the council has sent a notice with fraudulent claims and that it is the CEO's responsibility to rectify the record.
You must rebut every claim on the rate notice this is done like so, write to the CEO and demand let the that you require presentable material evidence of those claims, presumptions are no good, and presumptions, terrorism and guilt is the basis their world, never make a claim yourself let the law do that for you.
By simply asking them provide the material evidence that I have a contract with you, signed in wet ink. or a combination of questions the list below but also know what they mean otherwise you could come unstuck especially when a third party or a collection agent to recover debt comes knocking at your door
1. Provide the contract signed in wet ink in accordance with the 2001 corporation act section 127/129
2. Produce the contract in accordance with 2006 section 44 execution of documents.
3. Why is your document is not signed?
4. Why 1882 bills of exchange is not complied with?
5. Why do you have an ABN / ACN ?
6. Are you or are you not a member and registered with ASIC ?
7. Who did you do your Oath to? And you where is your allegiance to?
8. Provide presentable material evidence that we have a contract.
9. How much GST are you collecting in the last financial Quarter
10. Under the penalty of perjury what is the geographical jurisdiction of Australia your council.
11. By not complying with corporate act 2001 section 127 are you not involved in fraud act of 2006 provide material evidence that you are not in malfeasance.
Remember you can hold them a bay with Questions like this or you can continue to the lien process. Which is in Face Book: The reality of Council rates, peter joseph Everything is a presumption in Law and any presumption can be dismissed by any formal challenge.
Remember Council workers are either dumb as mud, feel entitled, work for the UN or all of the above.
In around 1999 all govt departments were registered as incorporated Businesses, so they relinquished all former powers and to listen to them is like listening to an employee of McDonalds, 1942 the USA put together the Clearfield Doctrine Supreme Court Annotated Statute, Clearfield Trust Co. v United States 318 U.S. 363371 1942 "Governments descended to the level of a
mere private corporation.
Read the Clearfield Doctrine it is important to understand this, remember it is a mind game they are playing on you.
In closing whenever they give you documentation always respond 72 hrs or 3 days in contract law, he who leaves the battle scene first loses.
And all letters have similar structures whether dealing with Council pet registration, Council rates, and when dealing with utilities, you can't use the Clearfield Doctrine, but all require commercial contracts that's the common ground.
Lastly there is no magic letter that will stop the council or electricity companies from giving you paperwork but the better you get at this you will find that each time you will get someone new, that's when you know it is working, they don't know how to deal with you.
Always ask for the commercial contract and follow up with corporations act 2001,2006 and the 1882 bills of exchange and dabble into the bills of exchange and give them section within the document.
And above all HAVE FUN, this is your line of defence because you cant be belligerent.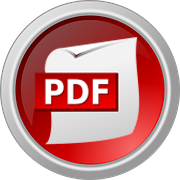 Council Rates pay or not to pay
click image for video
Contracts must have
wet ink signatures
and consent
Contracts must have wet ink signatures and consent
As soon as the debt is passed from the claimed debtor to some collections agency then you instantly know it is a fraudulent claim of debt.
If there was a VALID and Legal Contract this would never happen.
SO, they hide the Facts by using a debt collection agency.
Now think about that.
One company is giving another company an Assignment of work.
 (third party need contract for that)
The very first thing you do is look at the Debt company to see if the letter you have is Signed with a Pen by a named officer of the Debt company.
It has to be signed and Not by a computer Graphic or the company name or some position within the company.
It has to be signed by a Named person in wet ink in compliance with the Companies Act 2006 section 44.
Now the Companies Act 2006 section 44, tells you exactly how a document MUST be signed and who By.
SO, look for that signature because if it isn't signed correctly and legally then that is Fraud by abuse of position because it isn't signed.
And you have Incontestable forensic material evidence of fraud in your Hand.
They sent it to you.
SECOND.
This is a Company-to-company Assignment of work.
Could also be fraud SO that Assignment also has to be signed in wet ink by an authorised company officer.... SO... Debt Collection.
Lawyer.
Bailiff Company it doesn't matter who they are. ""HE who makes a claim carries the Obligation to present the material substance of that Claim""
This is the Golden rule and Maxim.
So, the Debt company/ Lawyer/Bailiff whoever they are have a Contractual Obligation to give you a certified copy of the Company-to-Company assignment of Works.
IF this paperwork is not all legally correct it is because for whatever reason the Debt is and was Fraud in the first place.
Now that's every credit card and Bank Loan for starters and that's how they Hide.
Now if the Paperwork is Not legal and correct you CANNOT pay them because you are complicit in Criminal Fraud.
This is EXACTLY how I have rid FRAUDULENT claim of Debt.
It's a simple six letter process.
They always Run for the Hills.
Every single time.
Without fail.
That's the POWER of the Pen.
SO, there is NO DEBT and the claim is Criminal Fraud and Malfeasance in the Office and it is also a Wilful and Belligerent act of terrorism.
YES.
Gas/Elec is Criminal Fraud.
Water rates, Council Tax, Credit cards ARE ALL Criminal Fraud.
Paying all these scumbags is Criminal Fraud.
There is NO legal means for you to pay because there is no Valid Contract and the Contract you think you have is Criminal Fraud. SO, we are all getting Fleeced Blind.
A Licence is a Permission to do something that would otherwise be illegal, and Fraud IS Illegal (James bond 007).
So, every government licenced Billing office is committing Criminal Fraud. Gas/Elec is a Government licensed Billing office.
They don't sell you gas/Elec.
Paul Webster made the Judge throw the Gas/Elec Case out of the court because the claimant could not provide Proof of Claim.
SO, if the Gas/Elec CONTRACT was Legal, it would be a simple Breach of Contract.
Now you are beginning to see the Dark side.
These are the Securitised Liens you will find in the files section.
Published for you to read.
So what else is there?
Parking Tickets.
Congestion charges.
Pay and display carparks WOW Stop.
It is Criminal Fraud for you to pay the fee at the Pay and display carpark.
It is Illegal and Criminal To pay it.
That Signage is not a contract and it is Total Criminal Fraud.
SO, what does all that add up to for the Millions of people in the country??
DO THE MATH.
Baron David Ward The reality of Council Rates Must comply with the 2001 corporate act section 127/ 1882 bills of Exchange/ 2006 corporate act " 44 execution of documents and they don't they are in fraud not you.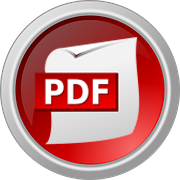 click image for video
Car registration explained
Most people believe that when they buy a new car, that they HAVE to register it (In Britain, with the commercial company known as "The Driver and Vehicle Licensing Agency").
What very few people are aware of is the fact that the 'act' of applying for registration actually transfers the physical ownership of the vehicle from (you) - the purchaser who PAID the MONEY, to the 'DVLA' who licensed the vehicle.
That is, my friends, exactly how you give your vehicle away to a commercial company who has done NOTHING AT ALL for you and which does NOT have your best interests at heart.
Knowledge is Power explains how;
The change of ownership is shown by the fact that you, the previous owner, are now sent a document stating that you are now "the Registered Keeper" of the vehicle which you have just bought. You are left to pay for maintaining the vehicle which you do not own, and the actual owner can, and will, destroy the vehicle (which cost the owner nothing) if you, the 'Registered
Keeper' do not keep on paying for the use of the vehicle.
Destroying the vehicle would be unlawful if the vehicle did not belong to the company doing the destroying. (Clever plan, when you think about it BUT NOT LAWFUL!)
The vehicle will be crushed if the "Road Tax" is not paid. That 'tax' is substantial and was originally introduced as a fund contributed to by the drivers of vehicles, in order to build new roads for those vehicles to drive on, and to maintain all existing roads.
That was a very reasonable idea, and it means that all the roads in the country belong to the people who paid the money for them to be built and repaired.
HOWEVER, that Road Tax Fund has been hi-jacked and I have seen reports that state that 85% of that money is taken for other things which are in no way related to roads or driving.
Local Authorities say that they can't maintain roads properly as they do not have sufficient funds to do the work. The 'Road Tax' is increased for vehicles with large engines on the laughable excuse that they burn more fuel and so contribute more to global warming!!
THE REAL reason for the increase is, as ever, just a method of taking more money from people who have no idea what is going on!...
There is even a proposal now, that motorists be charged for every mile that they drive along the roads which they paid for and own. That, of course, is not the only stream of income from vehicles.
A major source of income is from the massive 'tax' on fuel for vehicles, and it has been stated that an incredible 85% of the selling price is the proportion which is not needed for the location, extraction, processing and delivery of the actual fuel.
In passing it can be remarked that vehicles can be run on water, compressed air, energy direct from the environment, permanent magnets, and even on gravity. It, no doubt, will come as a great shock to you that the inventors who have done this have disappeared suddenly as soon as they started testing their prototypes.
Far-fetched?
I personally know three people who have been told to "cease and desist - or else". When you understand the billions and billions in profit which are made through selling oil products, actions like that become very understandable, especially since the people who do these things own the police forces and courts and so they know that there will be no comeback no matter what they do.
You would think that there could be no further money to be squeezed out of the person who buys a car, but that is not the case.
There are two further major charges.
1.is an import duty on vehicles brought into the country from outside and that can be a substantial amount.
2. Is a most damaging charge called "Value Added Tax" in Britain and "Sales Tax" elsewhere. That tax is at present, 17.5% and forms a major increase in the selling price of almost everything.
No matter how much your earned income is taxed, the remainder will be used to make purchases, almost all of which will be taxed themselves and the components used in their manufacture, transport and advertising are themselves taxed, raising the price even further.
When these things are taken into account, it has been estimated that 80% of a person's earnings is taken away by the various taxes and other unnecessary charges! Professional economists have stated that the supposedly-free people living in 'democratic' Britain are actually substantially worse off than the 'serf' slaves of earlier times - SO MUCH FOR FREEDOM!
So, what about the Driving Licence or in America, the Driver's Licence?
Under Common Law, living mans have the right to travel freely and these days, that includes using a vehicle when travelling. The Legalese people want to persuade you that you are no longer a "Traveller" under Common Law, but instead, you are a "Driver" subject to their statutes, and they demand that a "Driver" must have a driving licence, car tax, car insurance, and anything else that they can think up.
If you wish to live in freedom and somebody asks to see your licence (which would have been issued by your 'begging' for the supply of one and so subjecting yourself voluntarily to their authority by doing so).
Then the question is "Why would I want one of those?".
A driving licence is only needed for the driver of a vehicle which is taking part in Commerce. It can be argued that transporting a Legal Fiction / Strawman is a commercial undertaking, so it would be advisable not to have anything related to a Legal Fiction / Strawman with you.
It is also very important not to give your name, address or (supposed) date of birth or to show any form of ID as that places you in a position of voluntary submission by:
(a) Obeying the command of another living man being (who is of equal standing to you) and/or (b) Associating yourself with, and consequently representing, a strawman who is automatically subject to all statutes, being itself, a legal fiction and part of that fictional world.
So, if you are not carrying a passenger who is paying for the journey and you are not stopping off on the journey to sell things and you are not transporting a Legal Fiction / Strawman, then you are not a "Driver" with a "Passenger", but instead, you are a "traveller" with a "Guest" if you are accompanied by a living man who is not a "person" and who is not carrying a Legal Fiction / Strawman around with him. Travelers do not need a driving licence.
Car registration explained (PDF)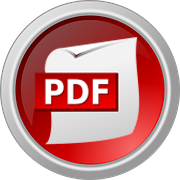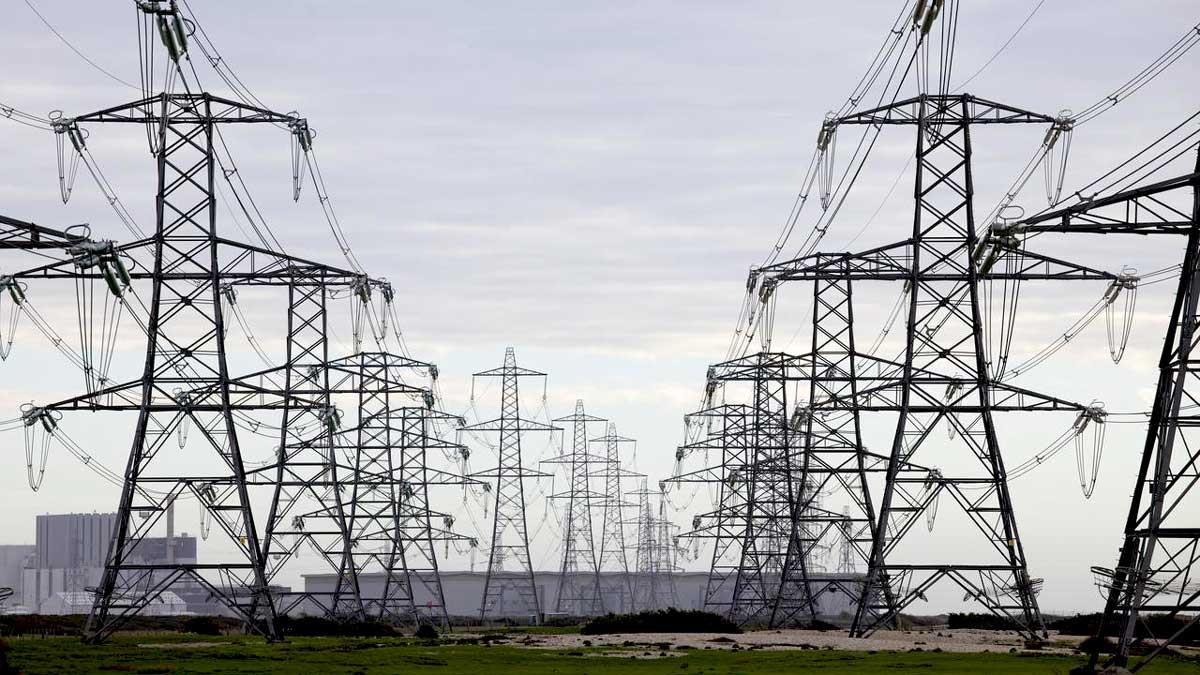 ELECTRICITY ETHER GRID
FREE ELECTRICITY WE GET TO PAY FOR
the National Grid
OK, I supposes they got to maintain the grid and supply system.
Wonder who originally built it.
Now I get to see why Electro Magnetic Pulse surges can be such a problem – they'd then to upset the ether and might take out the 'system' for a while.
And why they build sports stadiums and other places masses of people congregate, where people generate energy, are often built by the side of rivers or railway lines – they conduct the energy the humans generate to wherever it goes to.
How many cities are built by rivers that are not used for navigation or trade?
Most of them, probably, when you start thinking about it.
Loosh conductors, for the awake.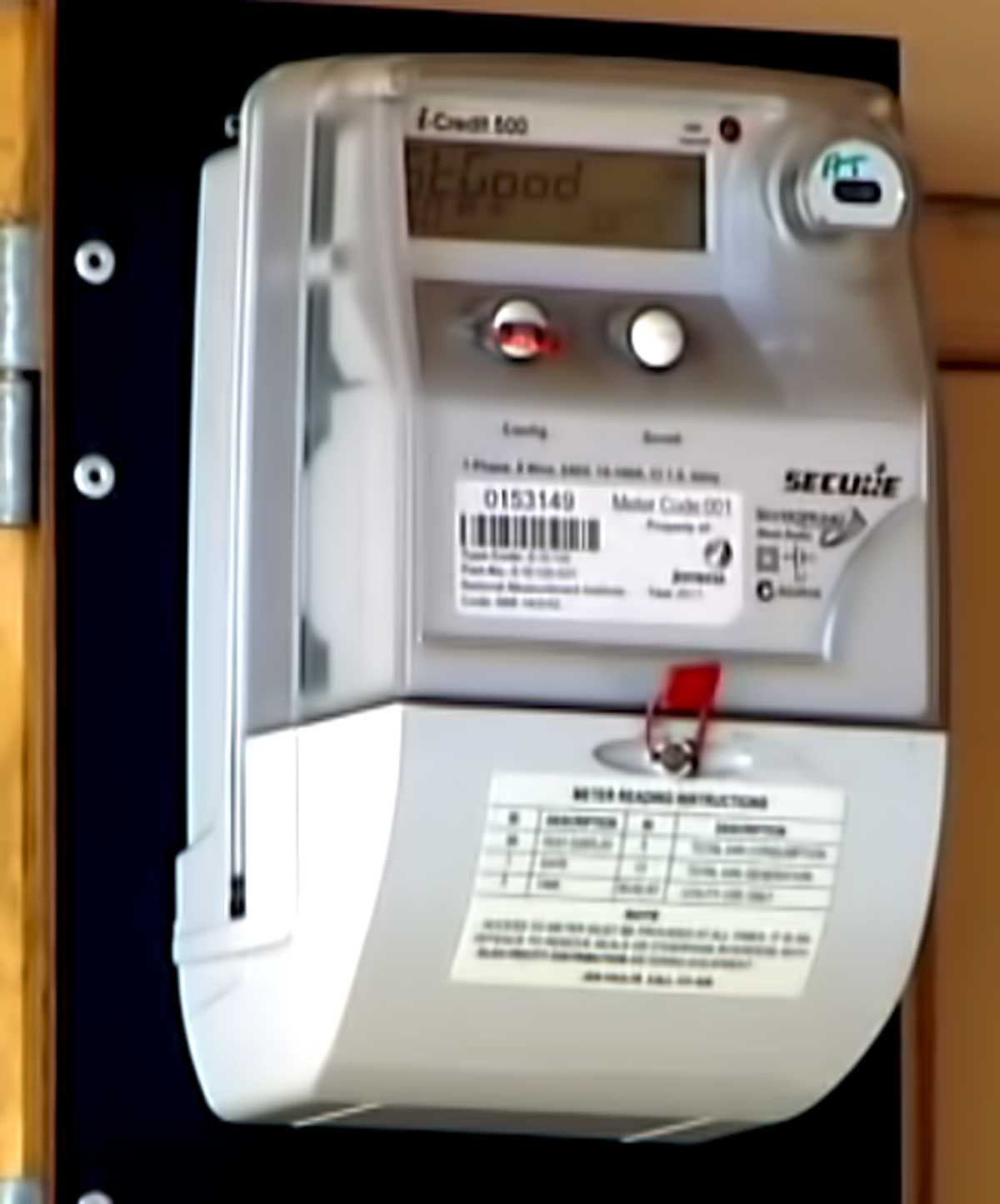 Video - click image for video
You don't pay for electricity
you pay for the
rental of the meter
HISTORY OF WHY
METERS WERE INSTALLED
After the Napoleonic wars of 1815, the Rothschilds bankrupted the United Kingdom by selling all their stocks and shares.
They knew that because of their status within the financial world as the main player, everyone would copy and do the same (which they did!). When the value was at rock bottom they came back in and bought everything.
To this day, they (Blackrock and Vanguard) still own every industry in the world including oil and pharmaceutical companies, all mainstream media organisations, education (large universities, schools) and more – all of these seemingly disparate systems are connected and funded by the same hand.
This is very important to understand.
The Rothschilds are just one faction of the Black Nobility bloodline who rule above them (a more complex topic for another conversation).
After this orchestrated bankruptcy, people were ordered to hand in their gold and silver in exchange for promissory notes (the cash system we have today) and the gold standard was officially removed in 1931 (UK) and 1933 (US) meaning money is backed by nothing and so was the birth of a new control system.
Since people were essentially forced to hand over their wealth and were now being used as collateral for the central bank loans, a deal was struck that every man and woman would have a share of the natural resources (i.e. energy, water etc) which basically meant free access to energy!
This was part of the deal.
The main resource at the time was coal and this was given freely to everyone.
Soon the use of coal advanced in to the production of electricity & gas – which again, was free for the people based on this original exchange deal. It wasn't long before the Rothschild empire + the elitist bankers wanted to expand business and gain monopoly over these new energy sources.
At the time there were strikes from the coal miners who weren't being paid fairly & demanded better working conditions.
Governments were instructed to orchestrate power cuts so the public would be frustrated thinking it was due to the coal miner strikes.
Using propaganda and PR trickery, the idea was sold that in order to solve these problems in the mines and stop power cuts, energy distribution would need to be monitored in order to keep track of how much power was being used in each household.
This vague, almost nonsensical reason
was promoted heavily using
psychologically manipulative
slogans/techniques and media campaigns
to convince people to allow the
installation of a meter in their home for
'just a very small cost'
per month.
Using quotes such as 'to make it fair for everyone!' and 'to keep you and your neighbours safe!' this new, fraudulent system was accepted by the masses without any questioning or understanding that this went against the initial deal and was essentially a giant scam by the bankers to expand business.
The public were desperate to have running electricity again.
What reason did they have to disbelieve what they were being told?
They just wanted to heat and light their home without issues!
It is important to understand that
the monthly charge was NOT
and still to this day is not for the
usage of electricity like we are told,
but rather for the rental of the meter.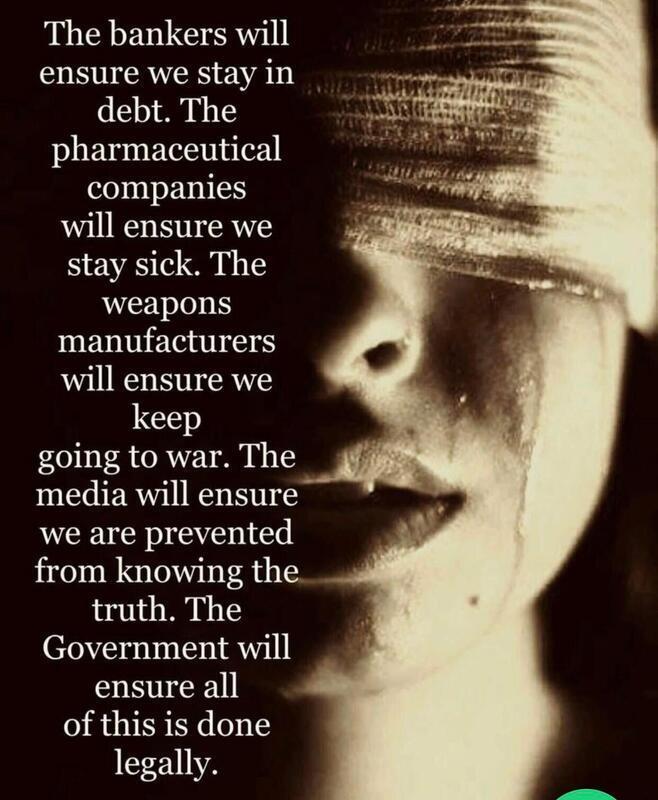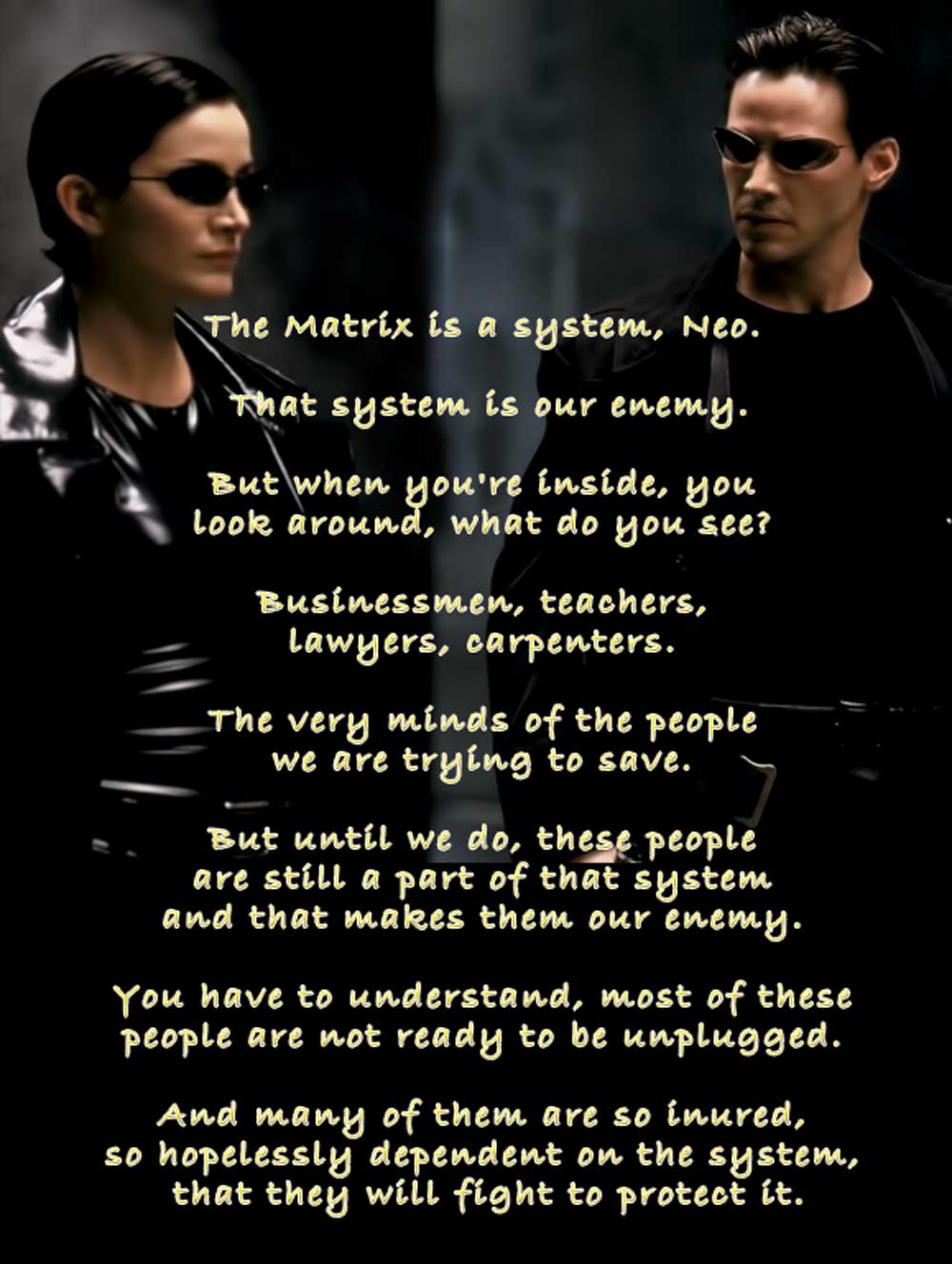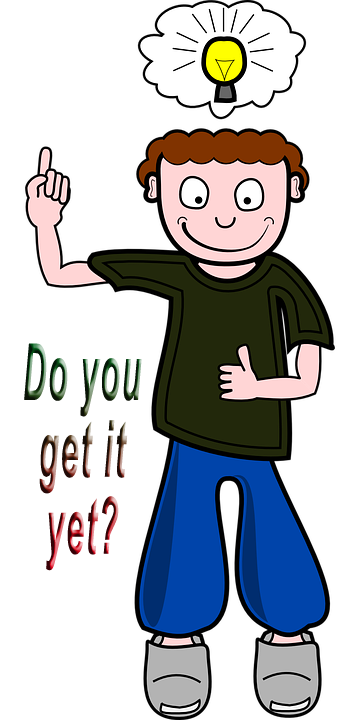 This website is always
'work in progress'
your contributions
corrections
suggestions
invited
please report broken links
Send files or messages direct to
redpilledtruthers@gmail.com
Browse in safety
this website does not collect
any information or leave cookies
email: redpilledtruthers@gmail.com
Contact Red Pilled Truthers