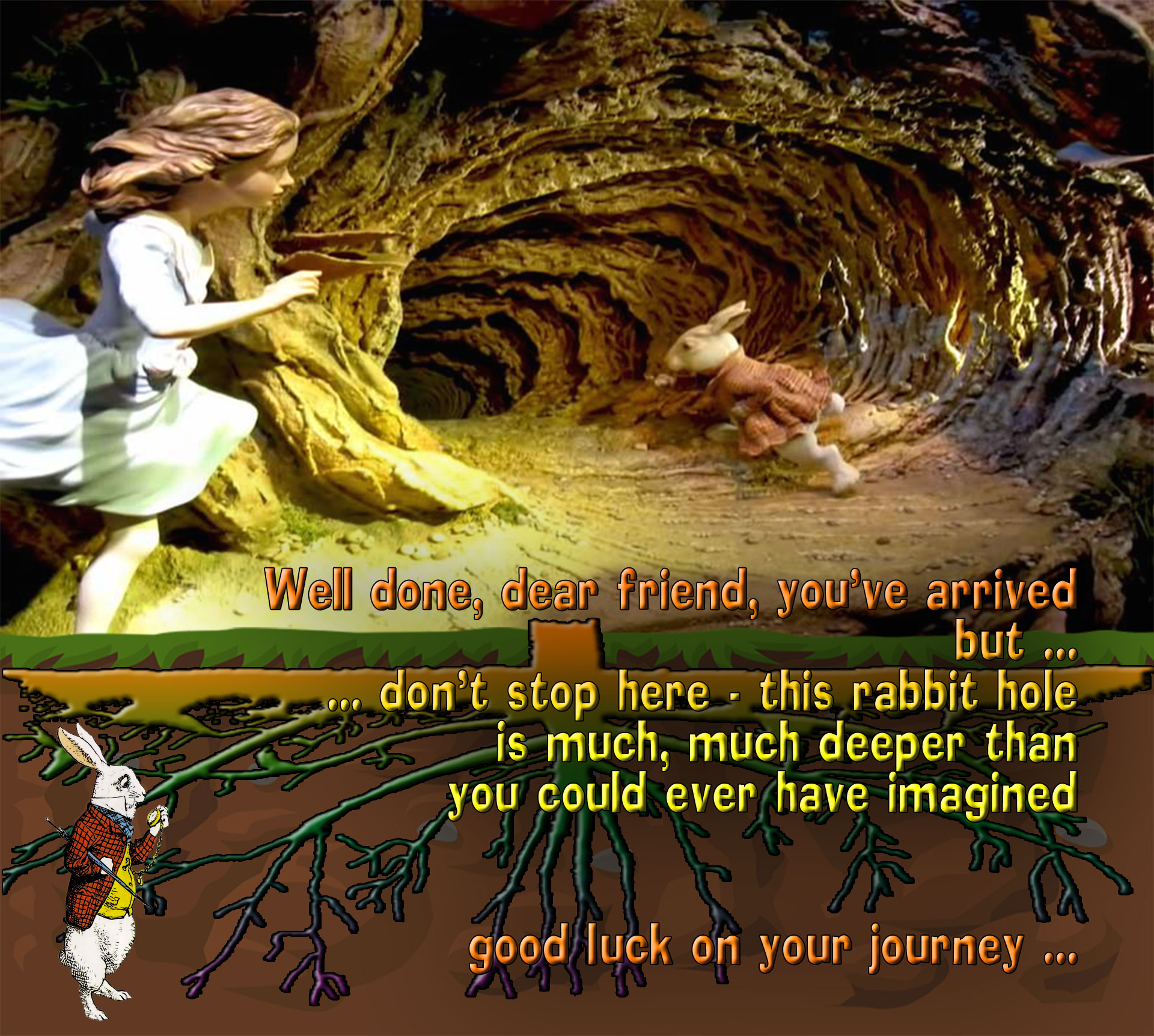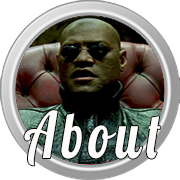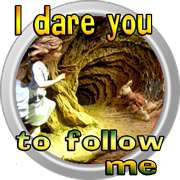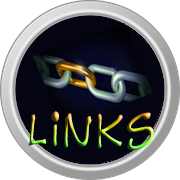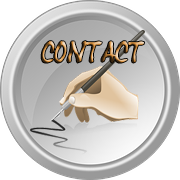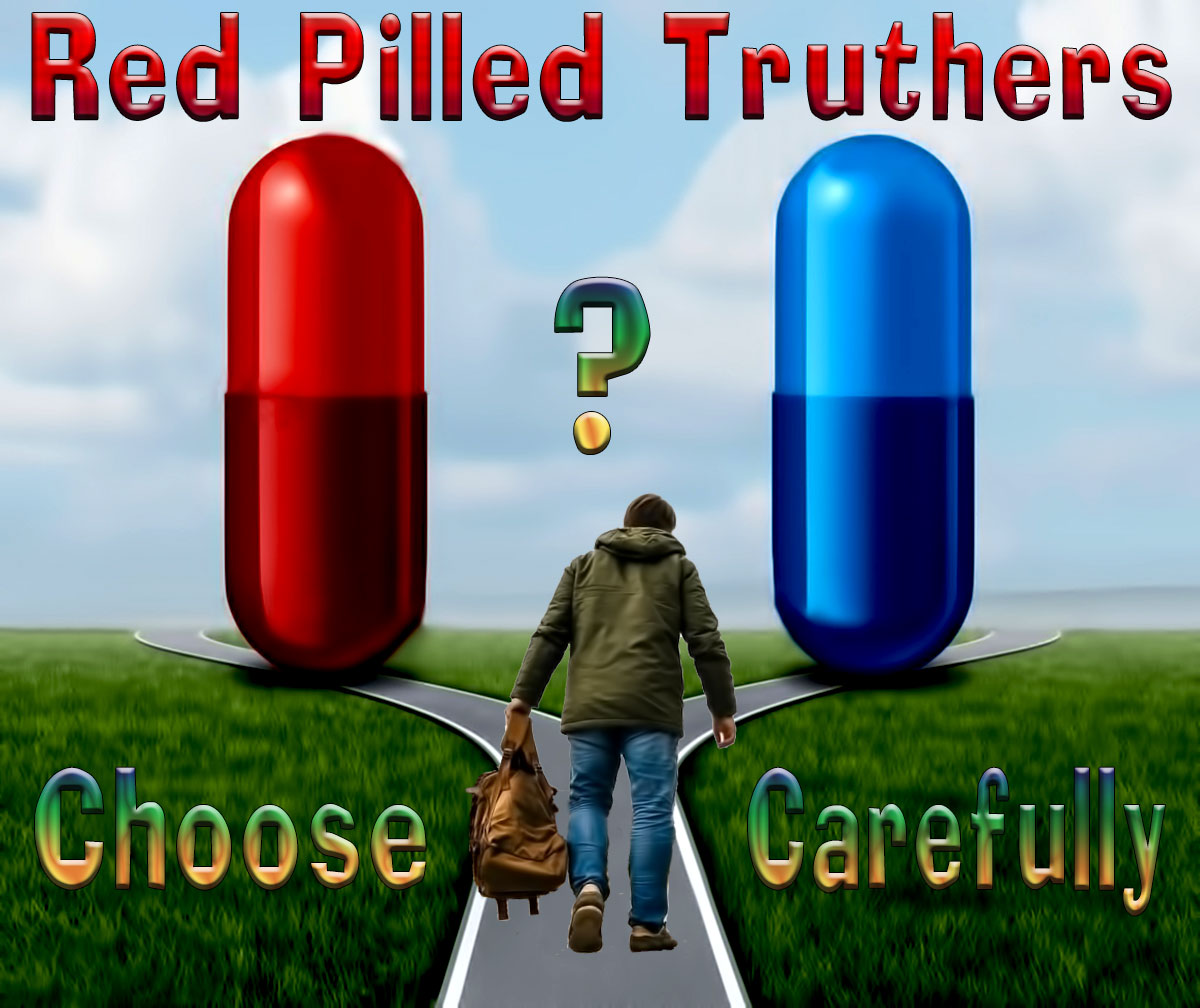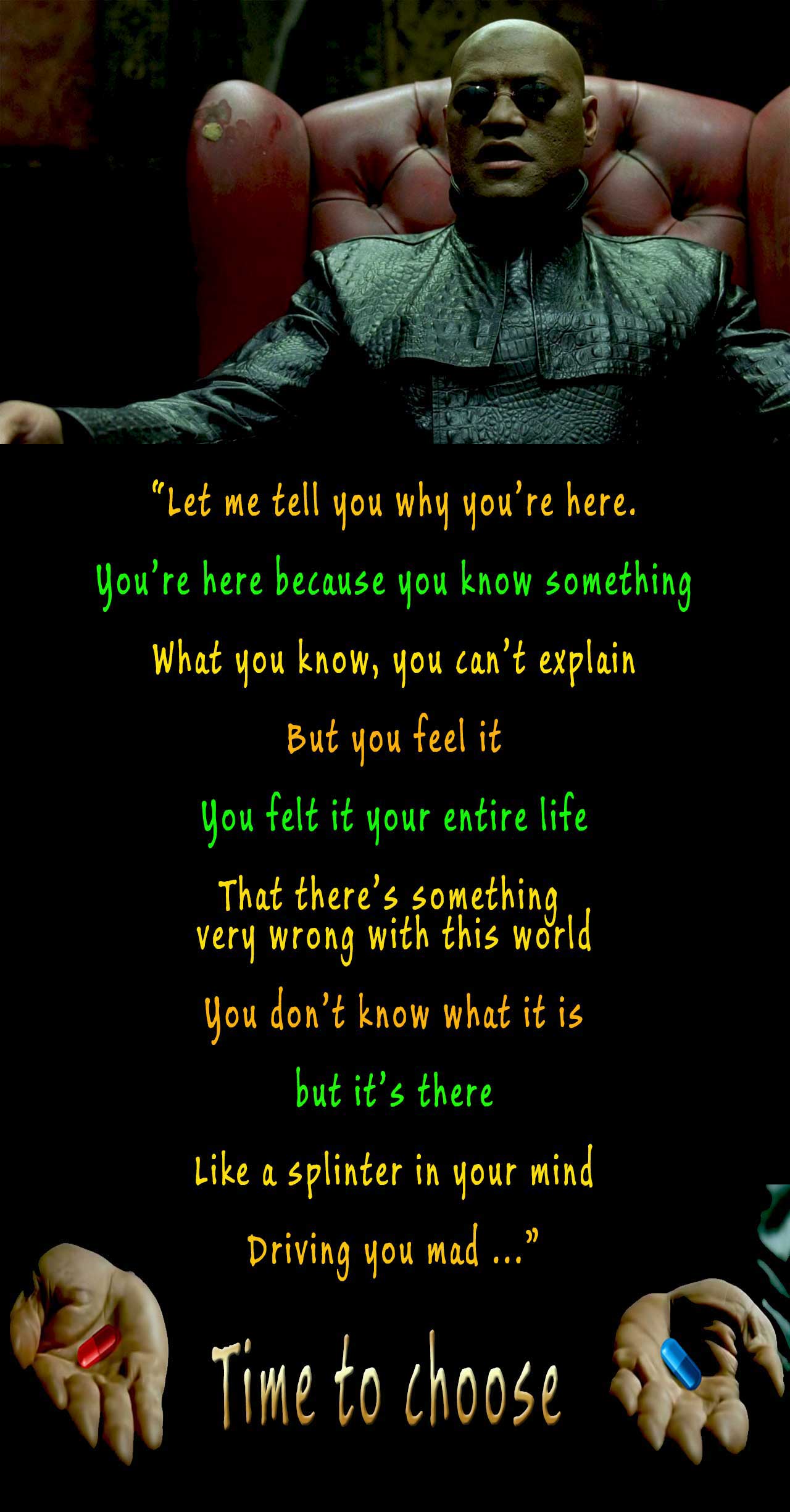 click this image for video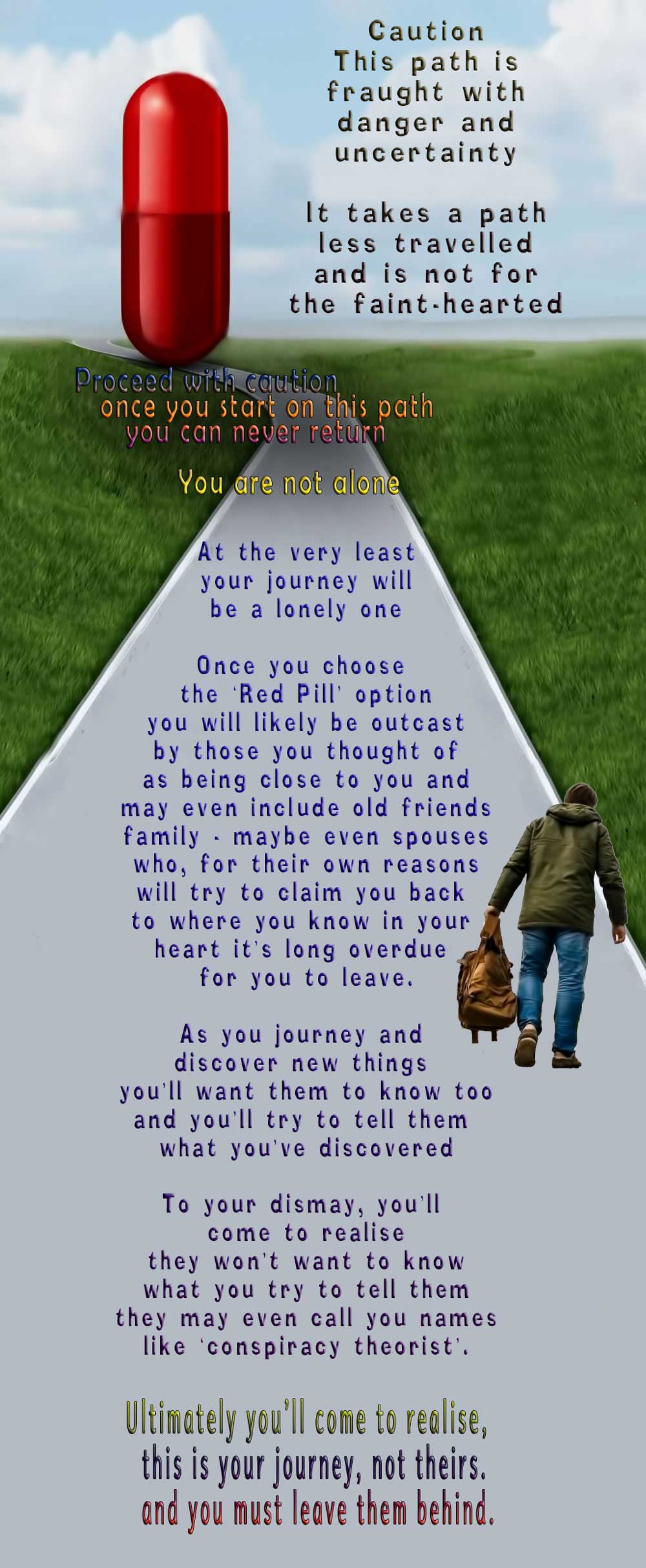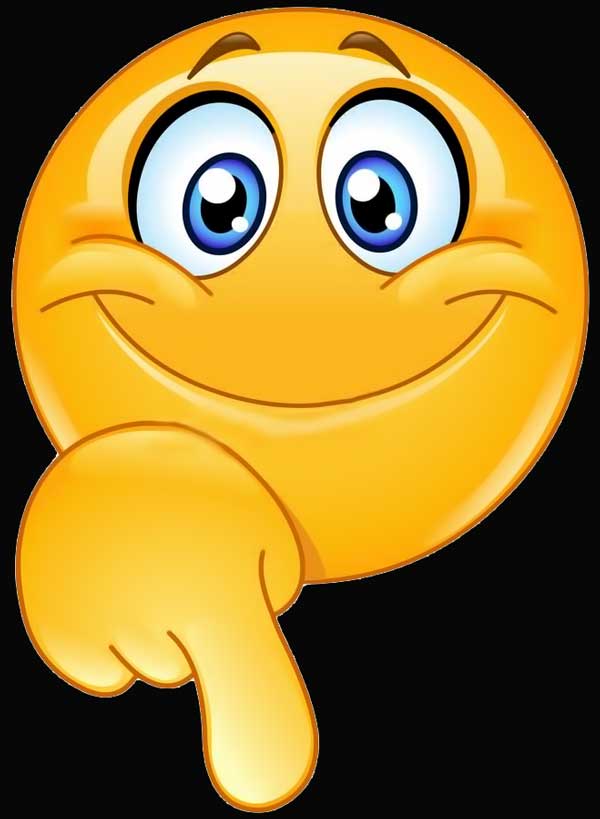 click the image below for ALL
website-page navigation buttons
or scroll down to continue
website introduction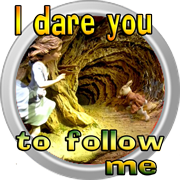 Go to Rabbit Hole Grand Central for links to all pages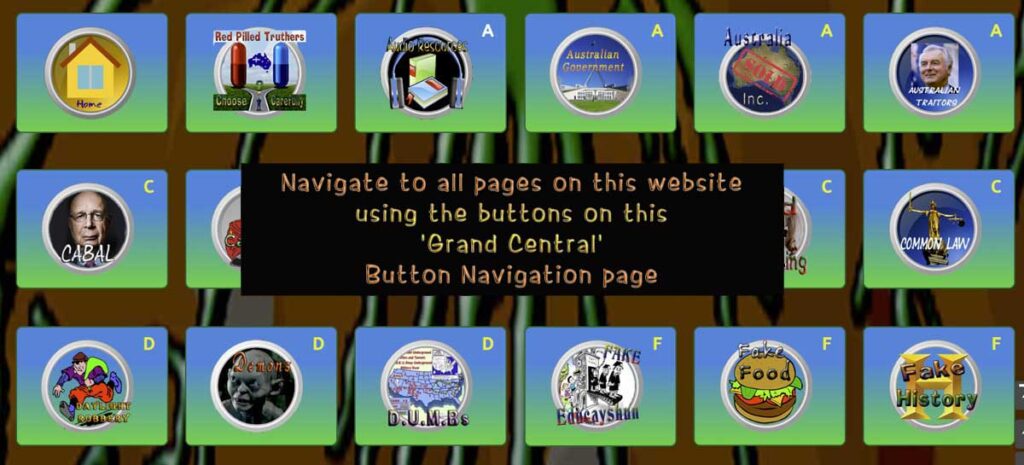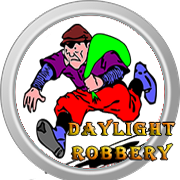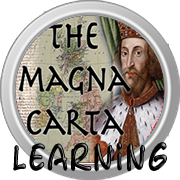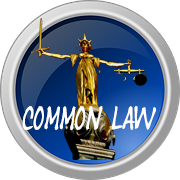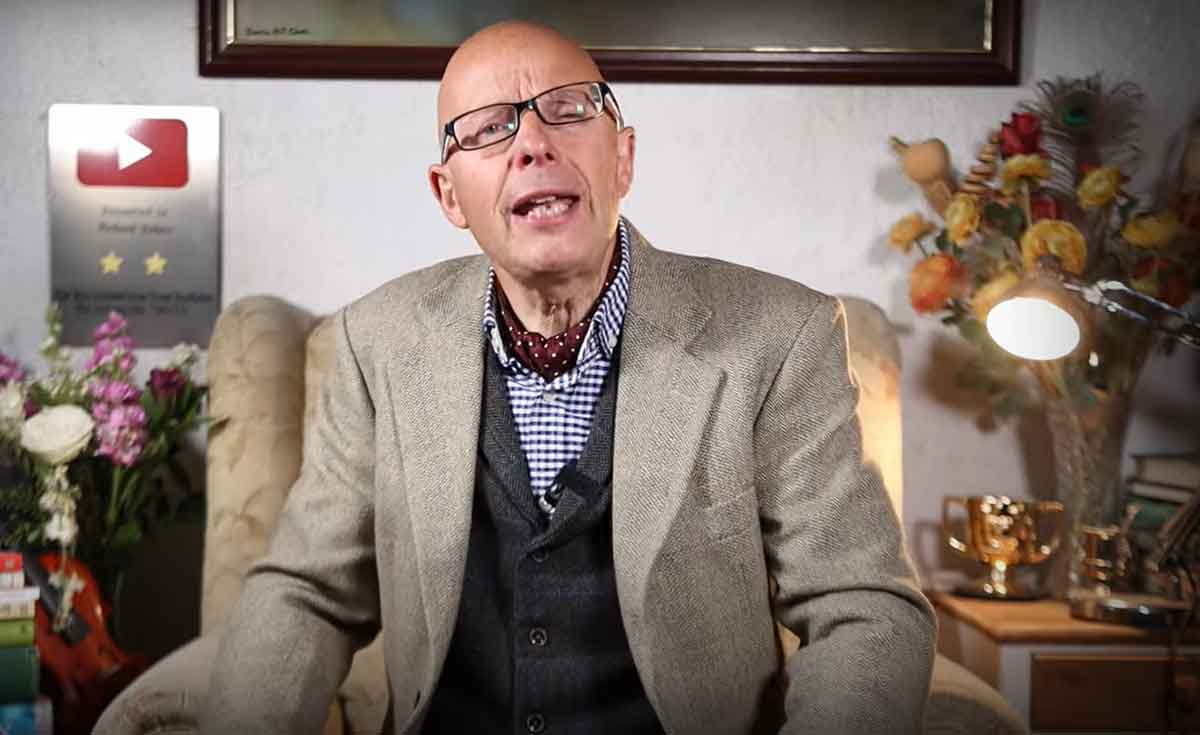 click image for video
Richard Vobes
How they secretly control us
Today I want to demonstrate that
'they' have been dumbing us down
for generations and manipulating
us with their silent weapons.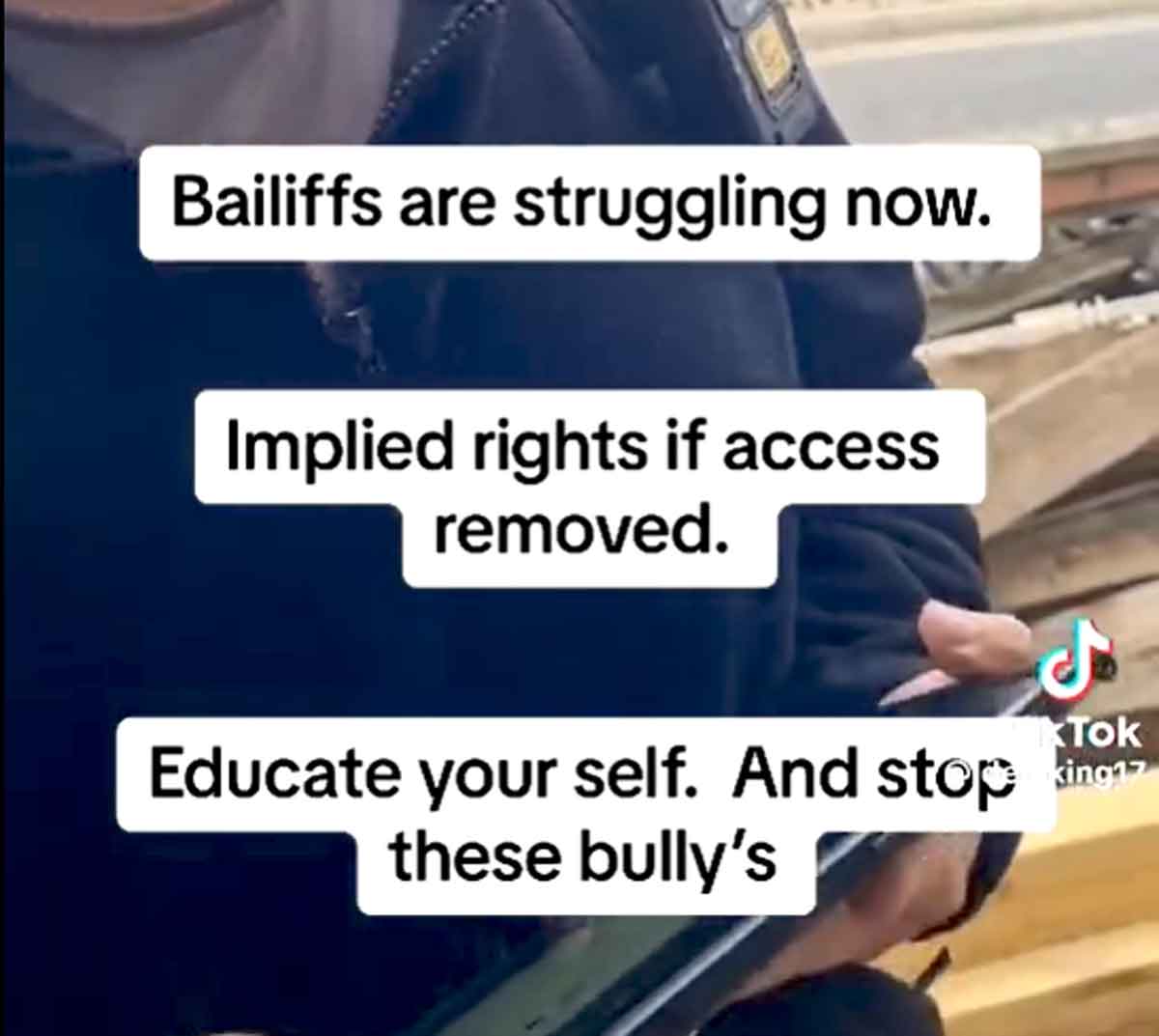 click image for video
Bailiff access denied
More and more people are
beginning to recognise their
common-law rights and are
gaining confidence to do
something about tactics from
debt collectors to extract money.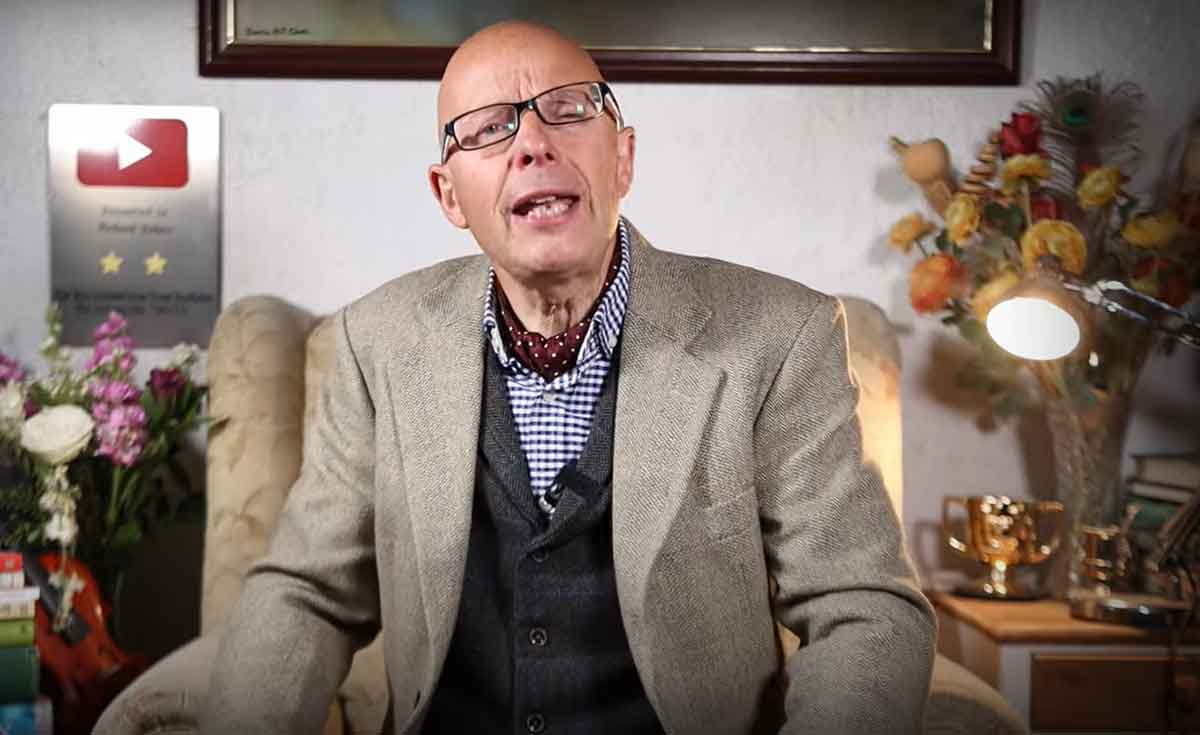 click image for video
Council Rates pay or not to pay?
... continued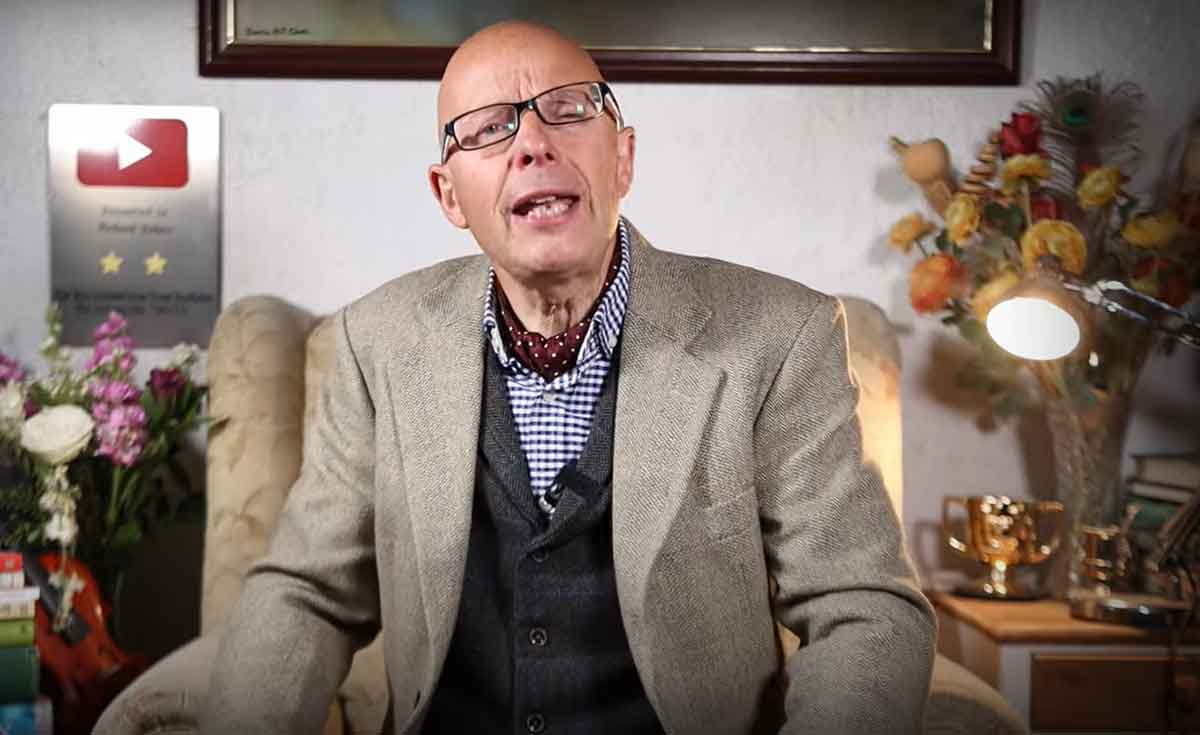 click image for video
Councils
are
Corporations
When a corporation sends you an
invoice for money,
like a Council Tax demand,
one has to ask,
where is the contract, the obligation,
the agreement that you made with them?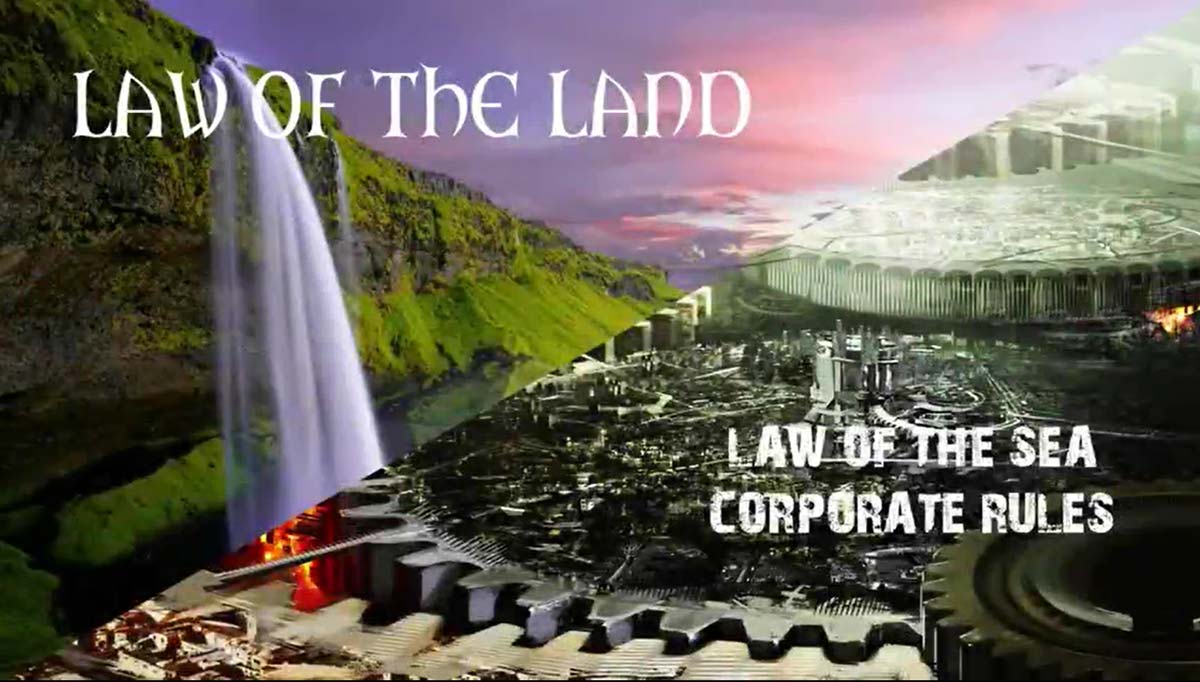 click image for link to Bitchute Channel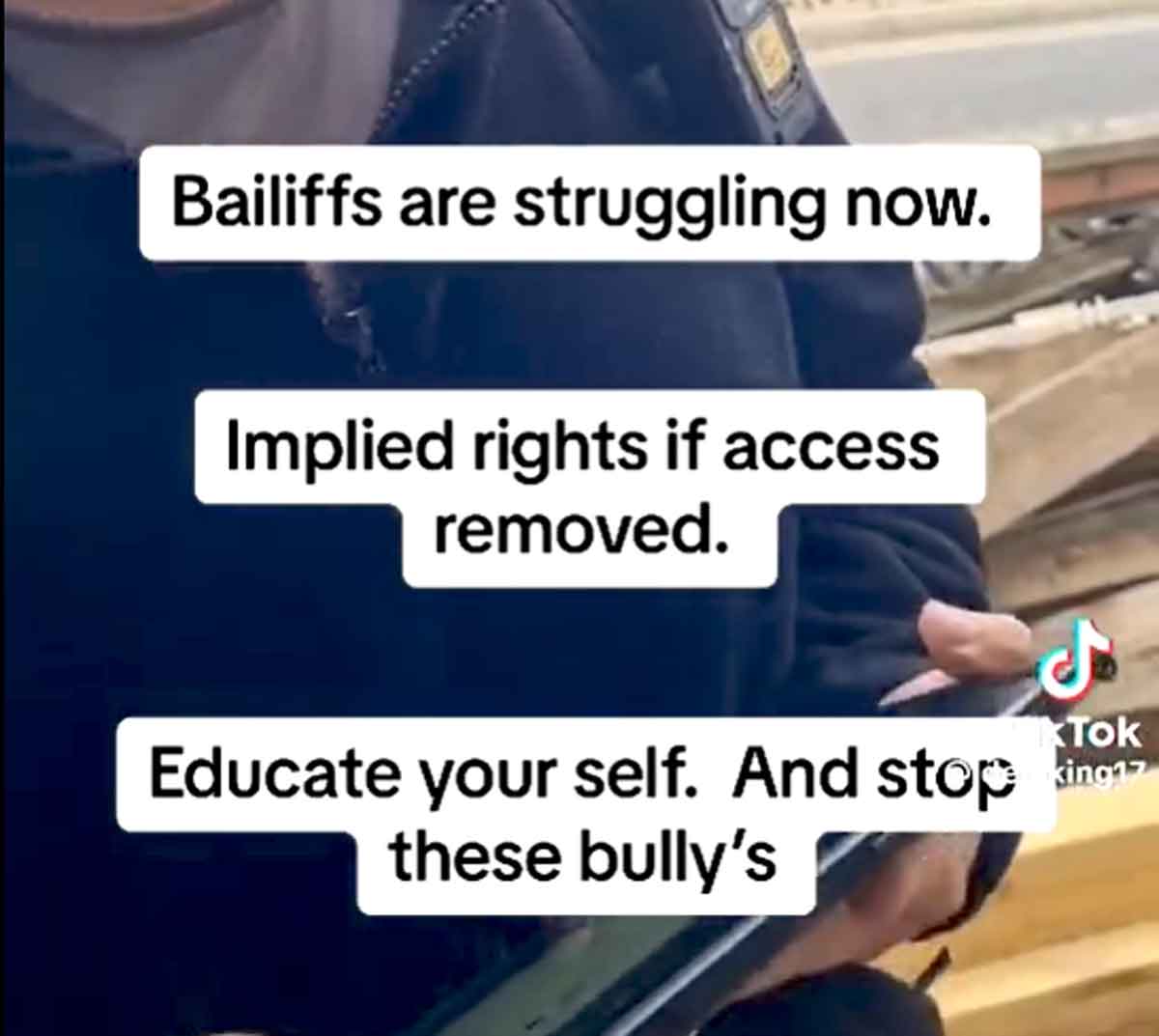 click image for video
Bailiff access denied
More and more people are
beginning to recognise their
common-law rights and are
gaining confidence to do
something about tactics from
debt collectors to extract money.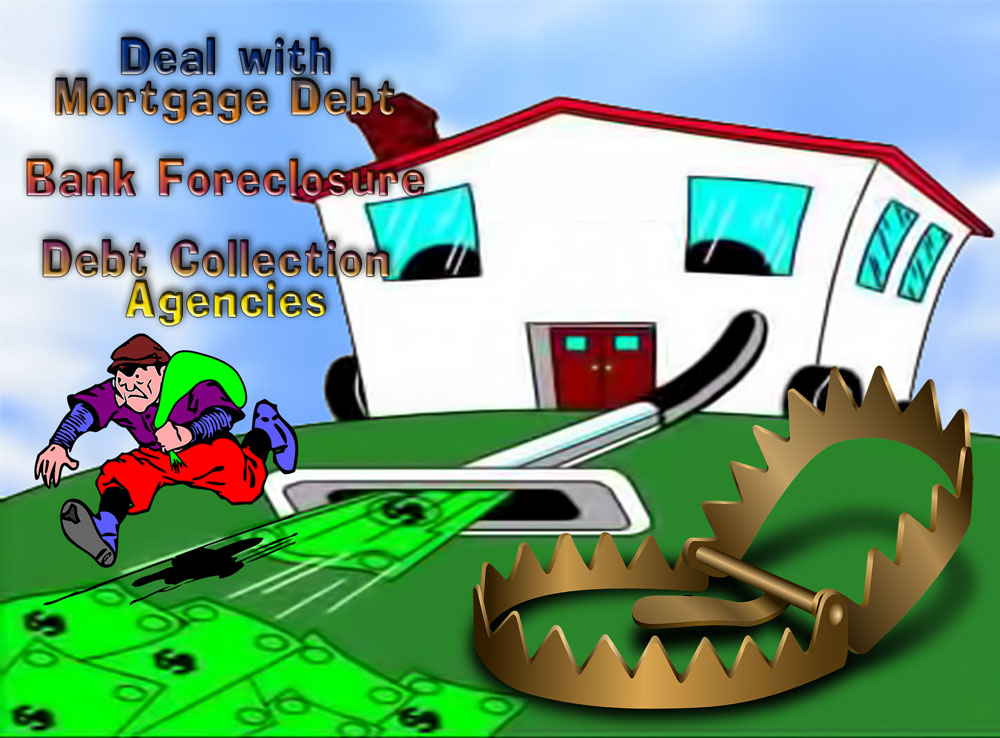 Have you ever wondered why
THERE ARE so many rules and
regulations for us to 'break'
AND WHY we get so many
fines/levys/fees charges/registrations
to pay ... and on they go.
Think about it - if the 'rules' was so important
to not be broken then we'd be warned about the rule.
But, not only are we NOT warned,
we often don't even know a 'rule' exists.
And, if one does, we're actually encouraged
to break it even unknowingly.
It's a TRAP - and you know it is.
Turns out, the 'system' is more concerned about
photographing us breaking a rule than it is
about preventing whatever the 'rule' is we're 'breaking'.
We have ourselves to blame for this
It's because, like robots,
we simply PAY THOSE FINES
without even thinking about why we should
even when there's no need to PAY THEM AT ALL.
It's an INDUSTRY that sucks the financial life
out of us without providing ANY service or benefit.
It's 100% PROFIT for whomever's running it.
It's a SCAM that we encourage and feed with
our SILENT COMPLIANCE
We've been
TRAINED ALL OF OUR LIVES to be SCARED OF
and COMPLIANT TO a system that's learned
how to look us straight in the eye
while it cleans out our pockets
This system has got us convinced that
if we don't pay up then it will come and 'get' us.
All to keep us poor and enslaved and in debt.
ALL OF OUR LIVES
If YOU'VE HAD ENOUGH
of this robbery and decided it's time
to 'DO' something but wondered what.
If you want to 'grow a pair' and take on the system -
the information links on this page are 'for' you.
If you're actually in the situation
where they're 'coming after you'
and you got nothing to lose and everything to gain ...
you MUST read this/study this if
you want to turn from another victim to victor.
There's loads of links to videos and reference material
that shows you not just WHAT to do but HOW to do it
USING THE LAW to DEFEAT these robbers.
And, in reality, it's not that hard.
All it needs is for people to look straight back
at the system and squeeze BACK a bit.
End of the day, it's your choice
but if you do choose to do nothing
it will cost you - again and again
and, eventually, they'll take EVERYTHING.
Make no mistake, our ongoing compliance
and whimpering submission
will ONLY MAKE THINGS WORSE for us.
If we don't stand up to this robbery, then
EVERY DAY they're encouraged to invent
NEW 'RULES' for us to break
to keep the system's coffers
filled with OUR MONEY.
THEY GET OFF ON OUR MISERY
and don't care if you can't feed your family
or have nowhere to live
Note
we have NO association with the authors of this information
which is here for education purposes only.
We found it - and reckon it's worth sharing
click image for video
TAKE CONTROL OF YOUR ENERGY,
CUT OUT THE MIDDLE MAN!
WITH KAYLES & CHARLIE WARD
Before you decide to take on the 'system'
watch this discussion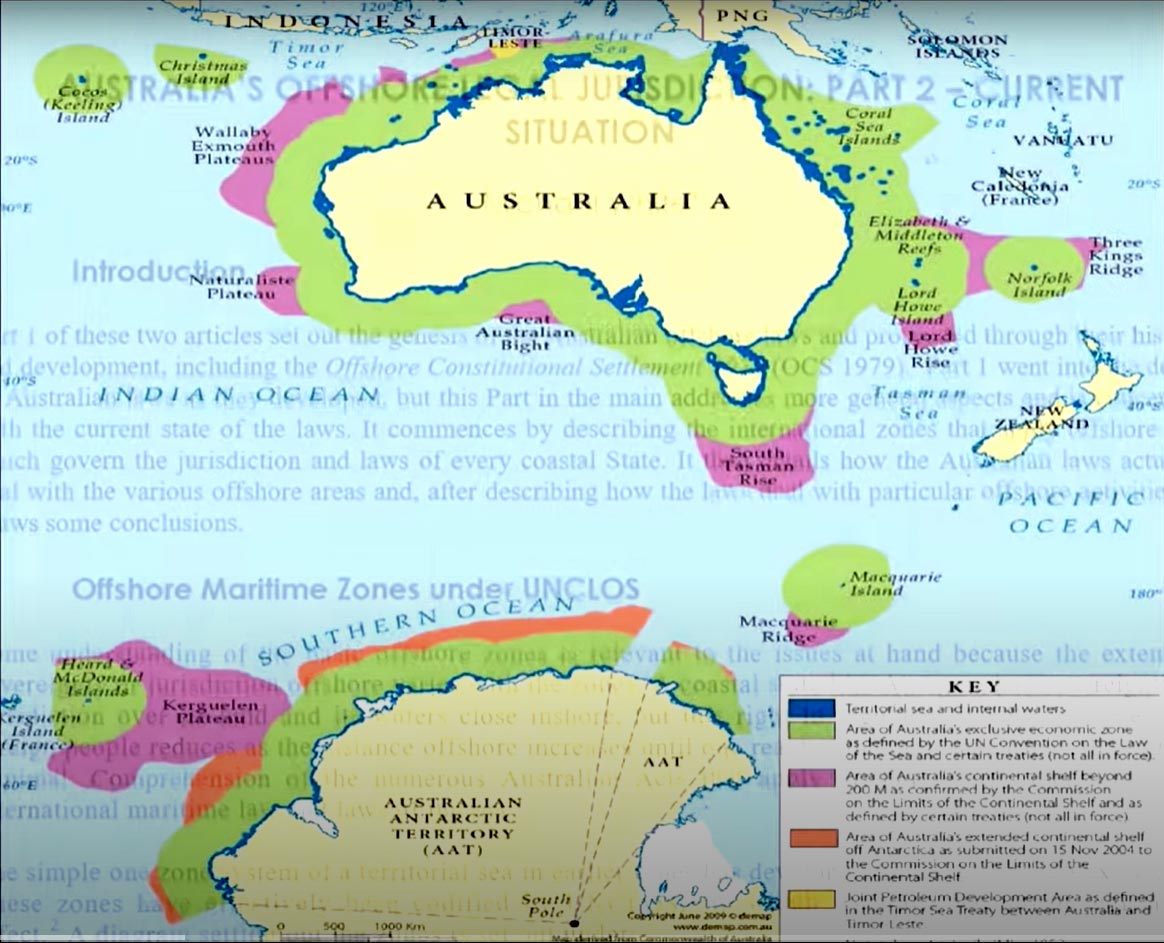 Click image for video
WHAT-IS-AUSTRALIA
AUSTRALIA and "Commonwealth of Australia" are not the same!
it appears that AUSTRALIA's border starts 200 Meters offshore and extends 200 nautical miles out to sea also including some islands, however, the Commonwealth of Australia is not "included" in the government's interpretation of what constitutes AUSTRALIA.
This may be happening in all western countries around the world.
AUSTRALIA
What Australia REALLY is
according to the
Australian Taxation Office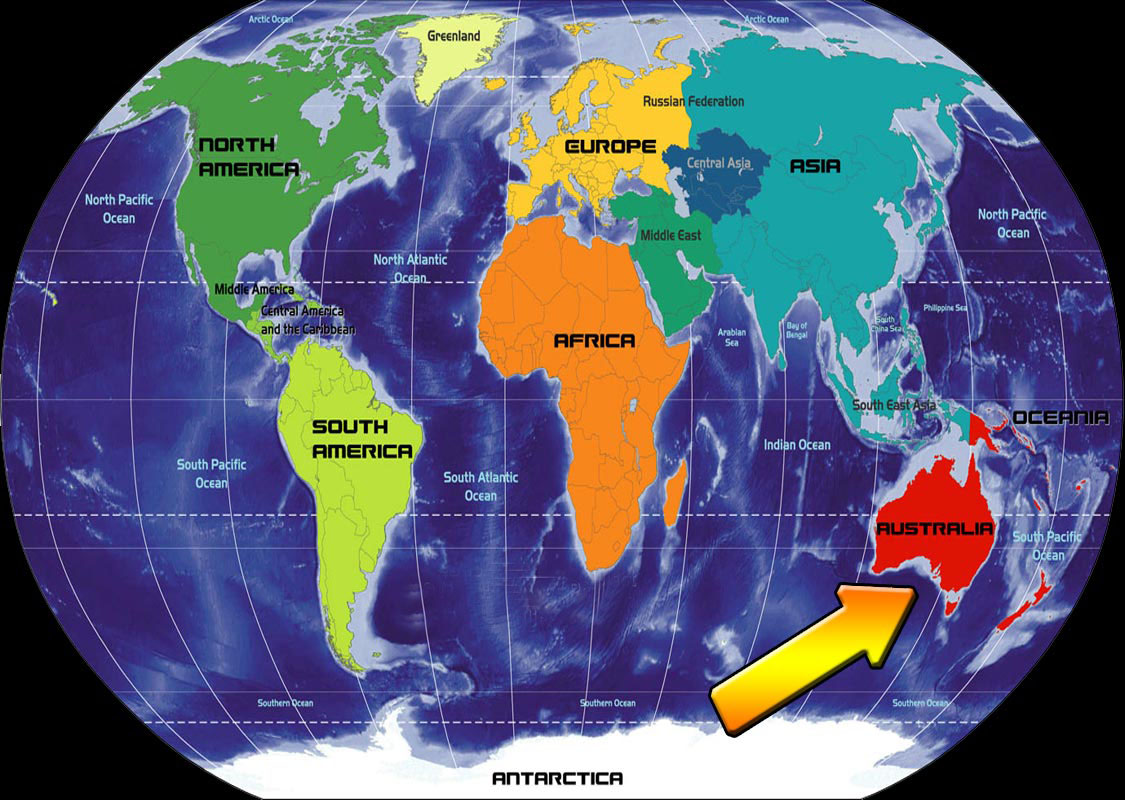 Click image for video
Where is Australia
What the government is hiding
Australia was sold to USA many years ago - but what was sold?
WHY are we paying tax to Australia?
WHERE does the tax go?
WHO is the tax being paid to?
WHAT is the tax used for?
The 'territories' or the huge lump of mineral-rich-dirt-with-no-name
surrounded by the locations listed.
Many of them couldn't even be listed as 'islands'
as they're not much bigger than bumps sticking out of the ocean.
Either way, more history that's been hidden
by the traitors posing as 'goverment'.
More skulduggery to screw us over
if it wasn't it wouldn't be a secret.

>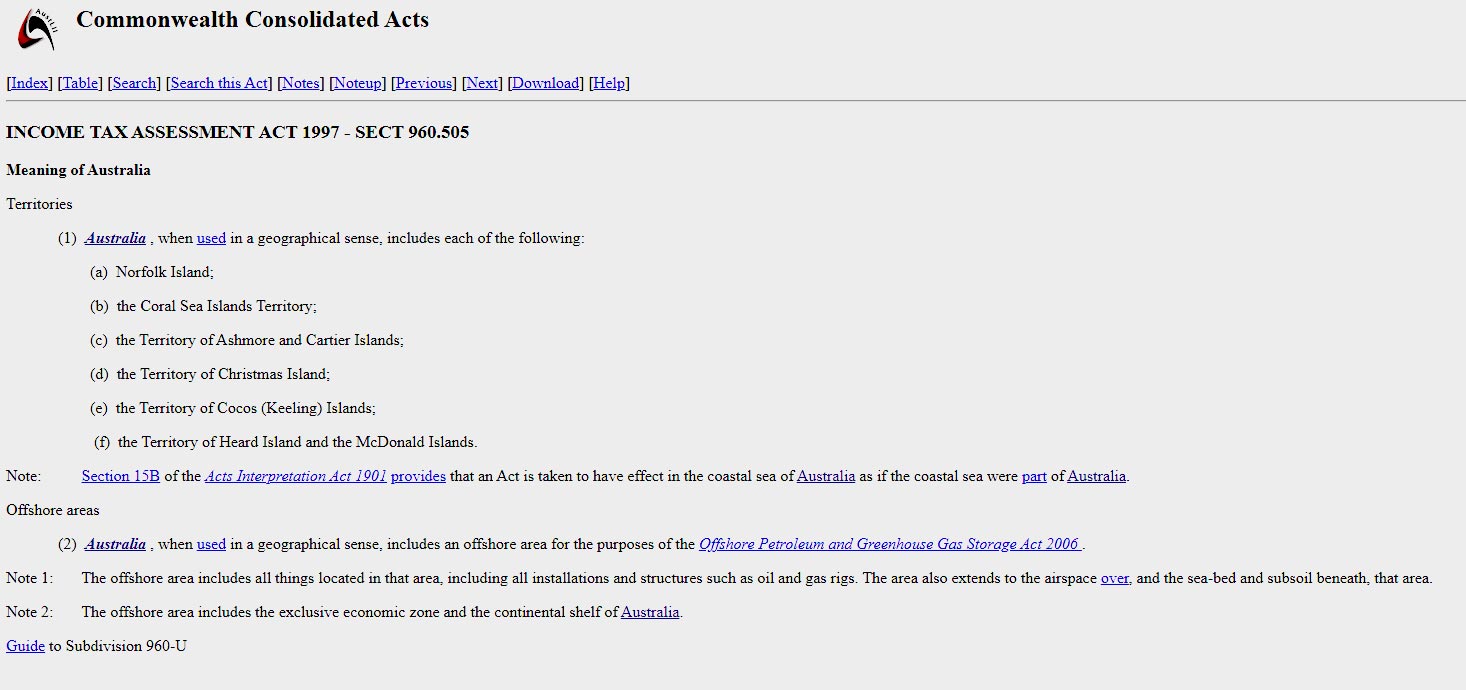 Click image for PDF
Australia
is FAKE
What the government is hiding
Australia that we know it to be
does not exist.
The following excerpt from the
Australian Taxation Assessment Act 1997
Section 960 5.05
Confirms 'Australia' is:-
INCOME TAX ASSESSMENT ACT 1997
SECT 960.505
Meaning of Australia
(1) Australia when used in a geographical sense, includes each of the following:

(a) Norfolk Island

(b) the Coral Sea Islands Territory;

(c) the Territory of Ashmore and Cartier Islands;

(d) the Territory of Christmas Island;

(e) the Territory of Cocos (Keeling) Islands;

(f) the Territory of Heard Island and the McDonald Islands.

(1) Acts Interpretation Act 1901 provides that an
Act is taken to have effect in the coastal sea
as if the coastal sea were part of Australia

Offshore areas

(2) Australia when in a geographical sense, includes an offshore area
for the purposes of the Offshore Petroleum and Greenhouse Gas Storage Act 2006

Note 1: The offshore area includes all things located in that area,
including all installations and structures such as oil and gas rigs.
The area also extends to the airspace over,
and the sea-bed and subsoil beneath, that area.
Note 2: The offshore area includes the
exclusive economic zone and the continental shelf of Australia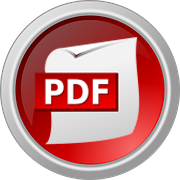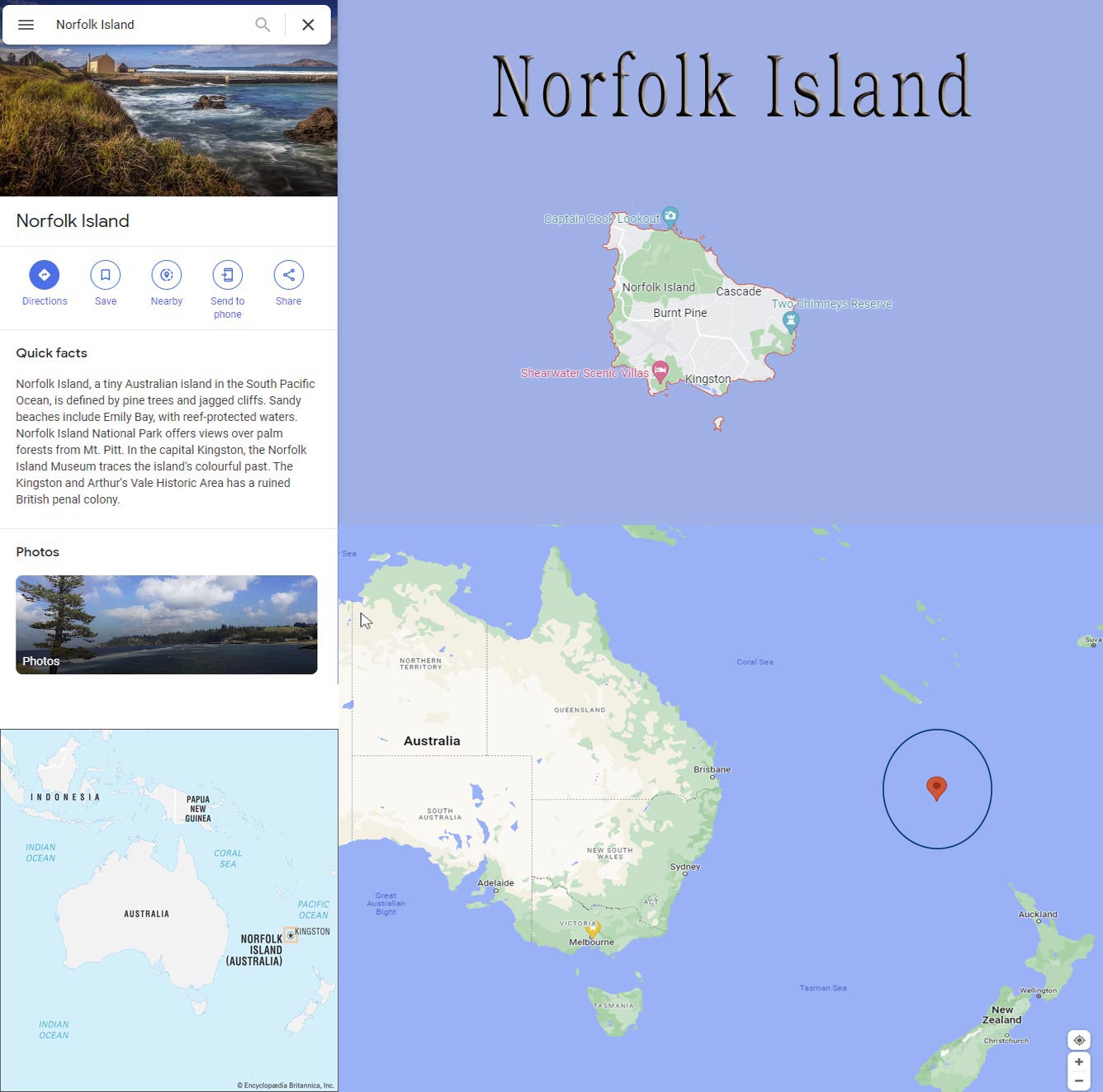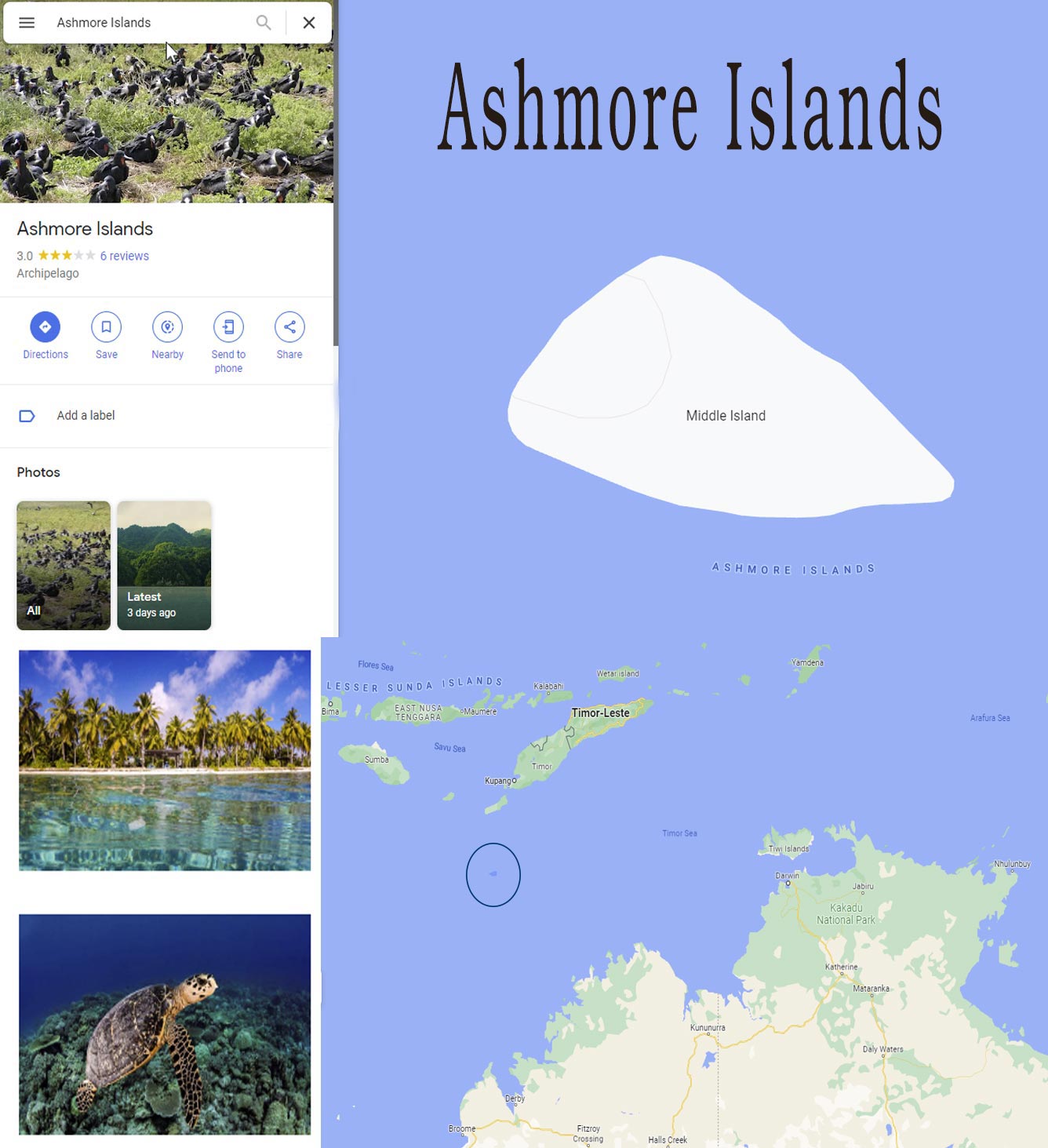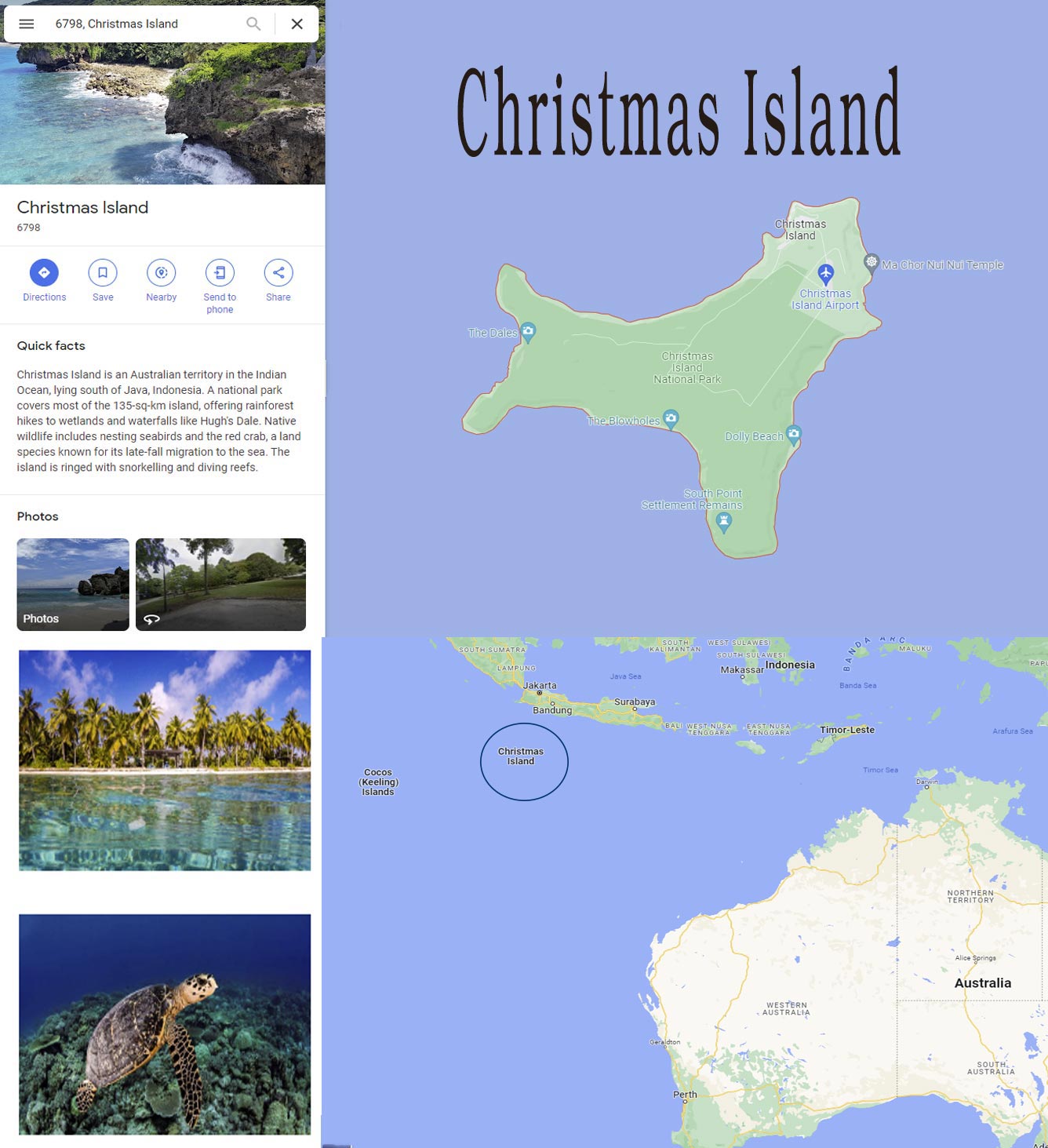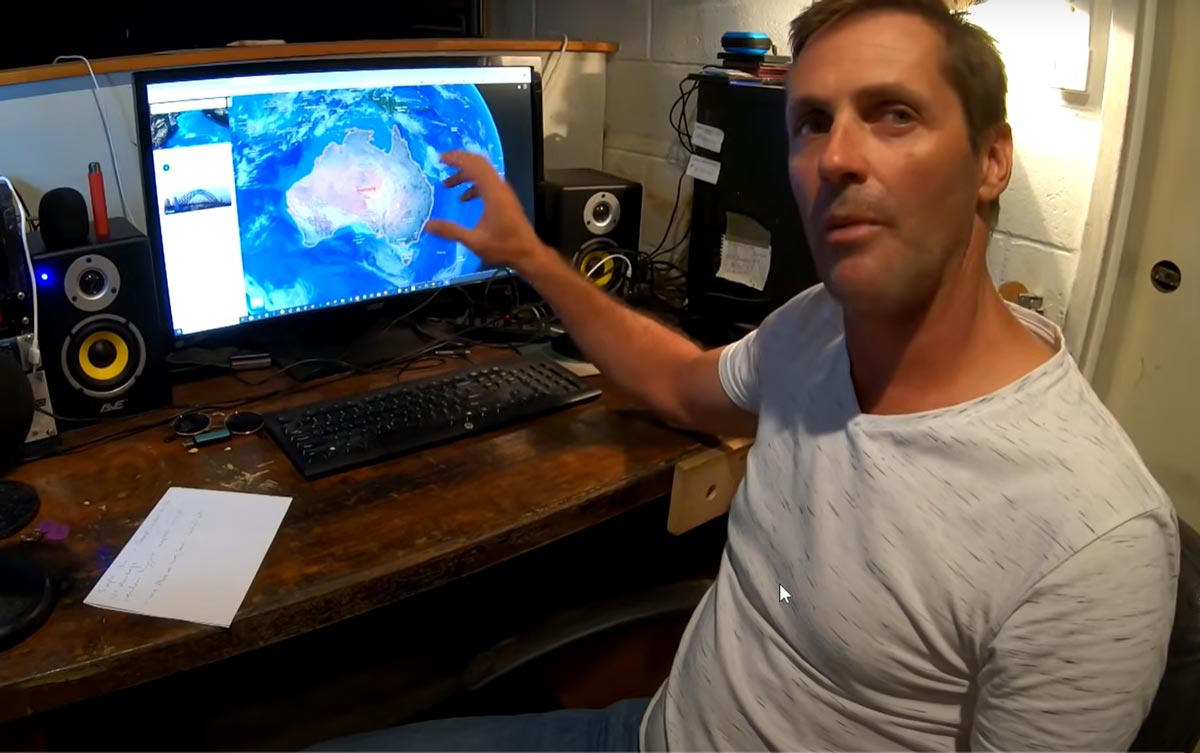 Click image for video
TREASURY-ISLAND
What Includes Australia
Due to the events Re: the so called Corona Virus,
this has been urgently uploaded for the latest finds
in relation to what includes Australia and New South Wales.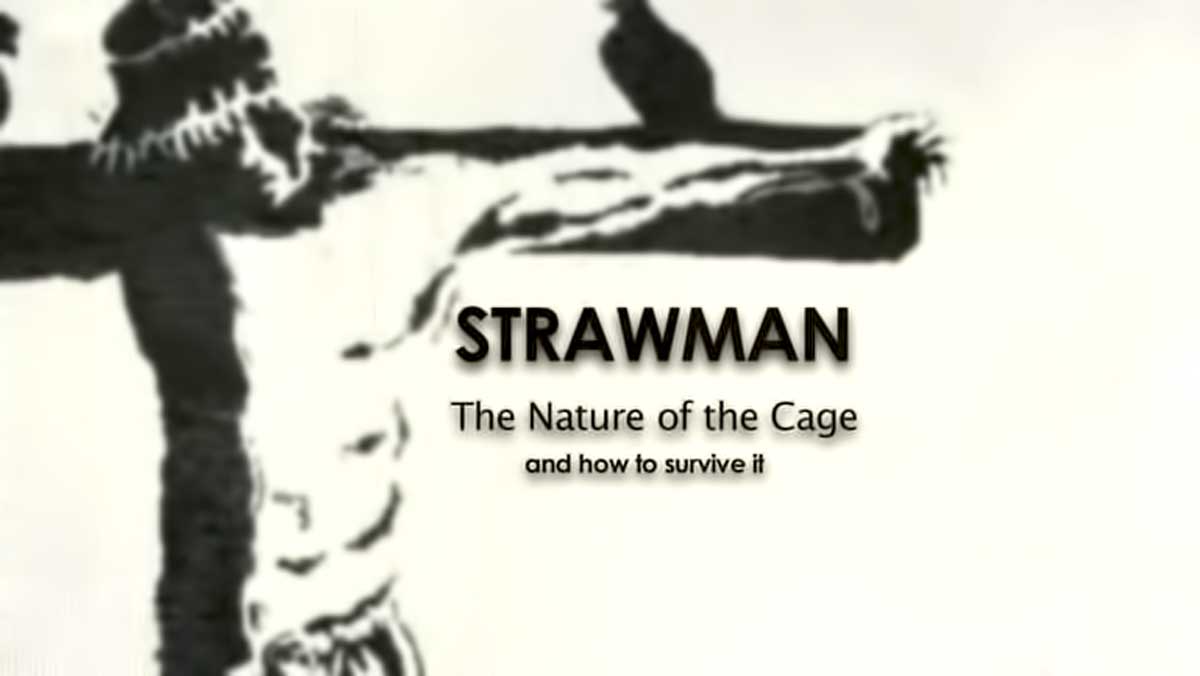 Strawman
The nature of the cage
Remastered
John K. Webster
To celebrate 1.4 million views and the 8-year anniversary of the release of the Strawman documentary, the producers have adjusted the content of the film.
This is not a different documentary; it has just been edited and cleaned up after listening to viewer feedback and making some adjustments.
Strawman - The nature of the cage
is a cutting-edge documentary like no other.
It highlights the truth around debt, Legal Fiction, Lawful and Legal, Debt Collectors, Bailiffs, and modern-day Policing.
The film gives a detailed overview as to how you can address these issues in your personal life, offering knowledge on how to Lawfully deal with any kind of authority, if you haven't broken any Laws.
Drawing on the expertise of Trailblazers who have risked everything to deliver this usually unavailable information, Strawman will outline information that you would otherwise be completely unaware of.
John K Webster, who has spent 18 months researching and making this film, has one goal... having noticed the increase in suicides in the UK that relate directly to monetary worries, he says "If this film saves one life, my work is done."
This film applies to everyone, regardless of their personal situation.
It is important to know how the system works and more importantly, how it is working for you.
It is said, that you must first know that you are in a cage before you can escape from that cage.
click image for video
Infringement notices
Exposing the
'Fine Fraud.
In these videos the truth is exposed about the
fraudulent and criminal processes used by police
utilities companies to extract money from you with
just about all fines, fees, taxes and registration levies .

  1. You've received an infringement
in your FICTION NAME.

  2. Scan a copy of notice & envelope
(keeping evidence of the fraud).

  3. Write in red pen over top of letter
'Offer Declined & the date'
write it twice.

  4. Put it back into envelope,
write in the front in red pen,
'Offer Declined.
No consent = No contract.
Date.

  5. Must post back within 3 days of receiving.
If you don't that's consented acquiescence.

  6. Before sending, let's look at the logo on the letter.
The crown is of the Vatican an inverted pentagram,
coat of arms of the Rothschilds.
We will make up a letter to express knowledge.
You write –
I am not a subject of the Vatican,
I do not consent to any Roman laws
or Masonic laws.

  7. Beneath the logo it's marked
'VICTORIA POLICE'
but has no ABN so it's not lawful.
So you write under it in red pen
'Dog Latin' 'No ABN'
By them not indicating if VICPOL is a corporation
it makes the entire infringement a counterfeit & criminal.

  8. Top of doc, INFRINGEMENT NOTICE –
write in red pen –
DOG LATIN.
You are not THE OPERATOR
as you are the living man/
woman not The Fiction.

  9. Top right-Obligation number.
Trying to give you a customer number
for you to contract with.

  10. All 'offence details' to the left again circle
and mark in red as DOG LATIN.
Note it says 'alleged offense'
as there was no living witness,
only a camera.

  11. Right blue box –
No 'Infringement penalty' can be placed
until riven guilty in a court of law.

  12. Centre of the letter 'Road rule 20'
again not lawful, mark in red pen and circle
'Statutory legislation requires consent'

  13. In payment options see it's says again
the word 'you', but who is you?
And who is 'driving'
unless doing commerce you are only travelling.
Here are two videos
click image for video Parking Fines
This is so much more!
Consent of the Governed.
It started as a dispute over a parking ticket,
it ended revealing the UK PLC COLOSSAL CORRUPTION.
800 years of "Law"
without the consent of the Governed (us).
For more, head over to the
Observation Deck Bitchute Channel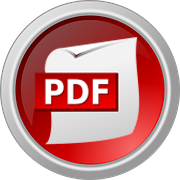 PDF
The Seven Principles of Public Life
LINK to Australia version
(Australia Public Service)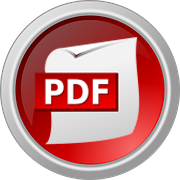 PDF
Vicarious_liability (Aus)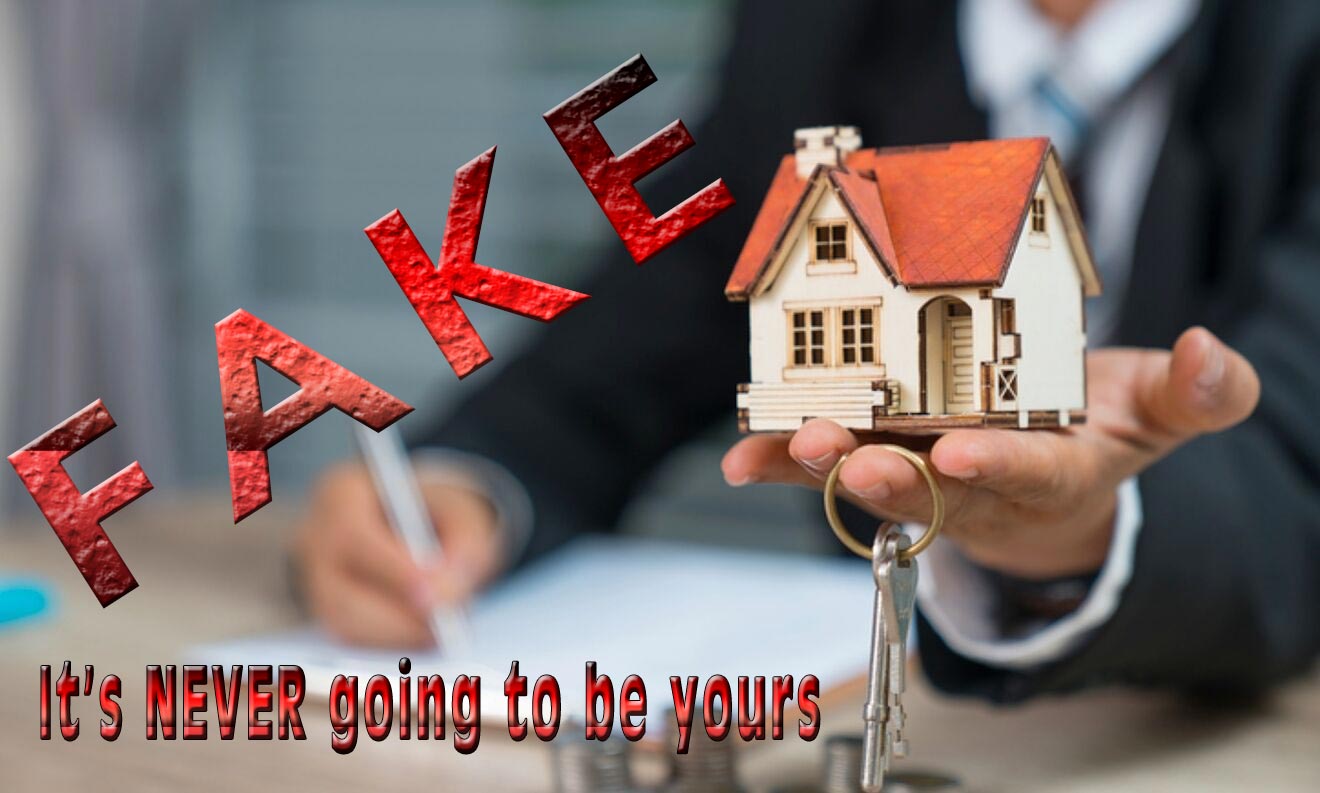 click image for video
Your house
or is it?
Exposing the banking Fraud.
In this video the truth is exposed about the
fraudulent and criminal processes used by banks
to supposedly lend money to purchase land and houses.
Do you really have a 'mortgage'?
How do you protect you hard worked for property?
All inquiries to
Daniel-Luke-trust@protonmail.com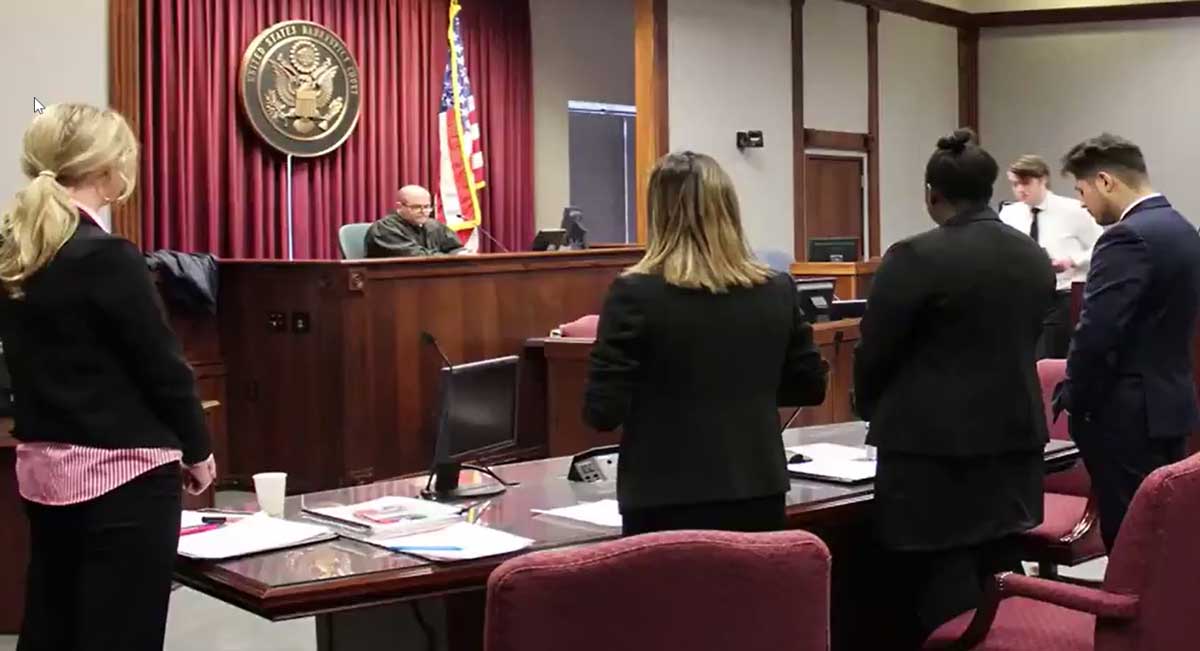 click image for video Mortgage Trap
Courtroom role play
Are you in a
Mortgage Trap?
Is your lender/bank about to foreclose?
Is a Debt Collection Agency
threatening you?
Here's what you can do.
This is so much more!
Consent of the Governed
Revealing the
COLOSSAL CORRUPTION
in the
Banking/Finance industry
designed to rob borrowers
and steal their property.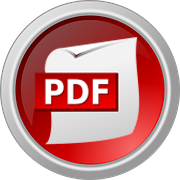 Court-transcript (PDF)
click image for link to eBook
eBook
Defusing the Debt Bomb
Never be afraid of dealing with
debt collectors/agents again.
Detailed information in this e-Book
will help you turn the tables on
invalid claims and place the
burden of proof upon those
who are making the claim.
Complete with templates
and a detailed breakdown of them,
we are sure this will become the
"go-to" publication for those wishing
to free themselves of all invalid claims
of debt for the foreseeable future.
If you have any problems
getting your ebook email me directly:

robert@pegasusvideos.com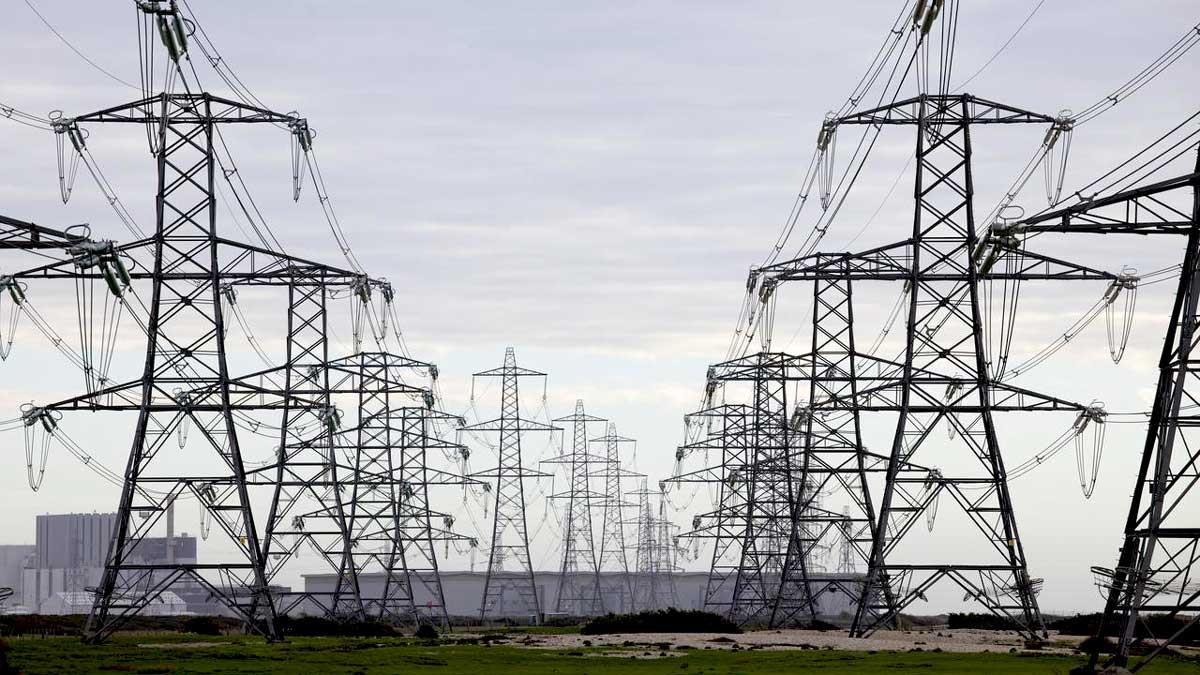 ELECTRICITY ETHER GRID
FREE ELECTRICITY WE GET TO PAY FOR
the National Grid
OK, I supposes they got to maintain the grid and supply system.
Wonder who originally built it.
Now I get to see why Electro Magnetic Pulse surges can be such a problem – they'd then to upset the ether and might take out the 'system' for a while.
And why they build sports stadiums and other places masses of people congregate, where people generate energy, are often built by the side of rivers or railway lines – they conduct the energy the humans generate to wherever it goes to.
How many cities are built by rivers that are not used for navigation or trade?
Most of them, probably, when you start thinking about it.
Loosh conductors, for the awake.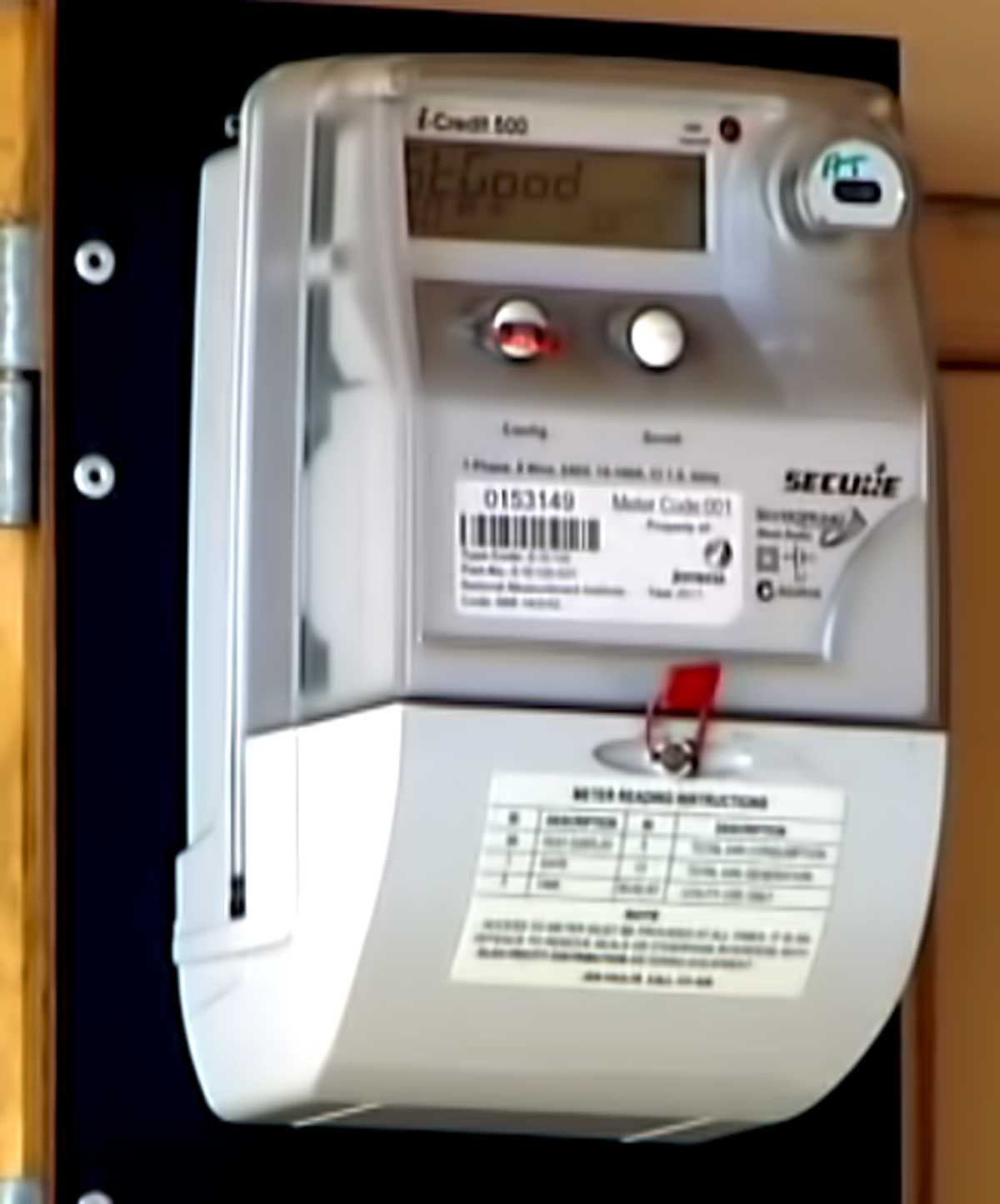 Video - click image for video
You don't pay for electricity
you pay for the
rental of the meter
HISTORY OF WHY
METERS WERE INSTALLED
After the Napoleonic wars of 1815, the Rothschilds bankrupted the United Kingdom by selling all their stocks and shares.
They knew that because of their status within the financial world as the main player, everyone would copy and do the same (which they did!). When the value was at rock bottom they came back in and bought everything.
To this day, they (Blackrock and Vanguard) still own every industry in the world including oil and pharmaceutical companies, all mainstream media organisations, education (large universities, schools) and more – all of these seemingly disparate systems are connected and funded by the same hand.
This is very important to understand.
The Rothschilds are just one faction of the Black Nobility bloodline who rule above them (a more complex topic for another conversation).
After this orchestrated bankruptcy, people were ordered to hand in their gold and silver in exchange for promissory notes (the cash system we have today) and the gold standard was officially removed in 1931 (UK) and 1933 (US) meaning money is backed by nothing and so was the birth of a new control system.
Since people were essentially forced to hand over their wealth and were now being used as collateral for the central bank loans, a deal was struck that every man and woman would have a share of the natural resources (i.e. energy, water etc) which basically meant free access to energy!
This was part of the deal.
The main resource at the time was coal and this was given freely to everyone.
Soon the use of coal advanced in to the production of electricity & gas – which again, was free for the people based on this original exchange deal. It wasn't long before the Rothschild empire + the elitist bankers wanted to expand business and gain monopoly over these new energy sources.
At the time there were strikes from the coal miners who weren't being paid fairly & demanded better working conditions.
Governments were instructed to orchestrate power cuts so the public would be frustrated thinking it was due to the coal miner strikes.
Using propaganda and PR trickery, the idea was sold that in order to solve these problems in the mines and stop power cuts, energy distribution would need to be monitored in order to keep track of how much power was being used in each household.
This vague, almost nonsensical reason
was promoted heavily using
psychologically manipulative
slogans/techniques and media campaigns
to convince people to allow the
installation of a meter in their home for
'just a very small cost'
per month.
Using quotes such as 'to make it fair for everyone!' and 'to keep you and your neighbours safe!' this new, fraudulent system was accepted by the masses without any questioning or understanding that this went against the initial deal and was essentially a giant scam by the bankers to expand business.
The public were desperate to have running electricity again.
What reason did they have to disbelieve what they were being told?
They just wanted to heat and light their home without issues!
It is important to understand that
the monthly charge was NOT
and still to this day is not for the
usage of electricity like we are told,
but rather for the rental of the meter.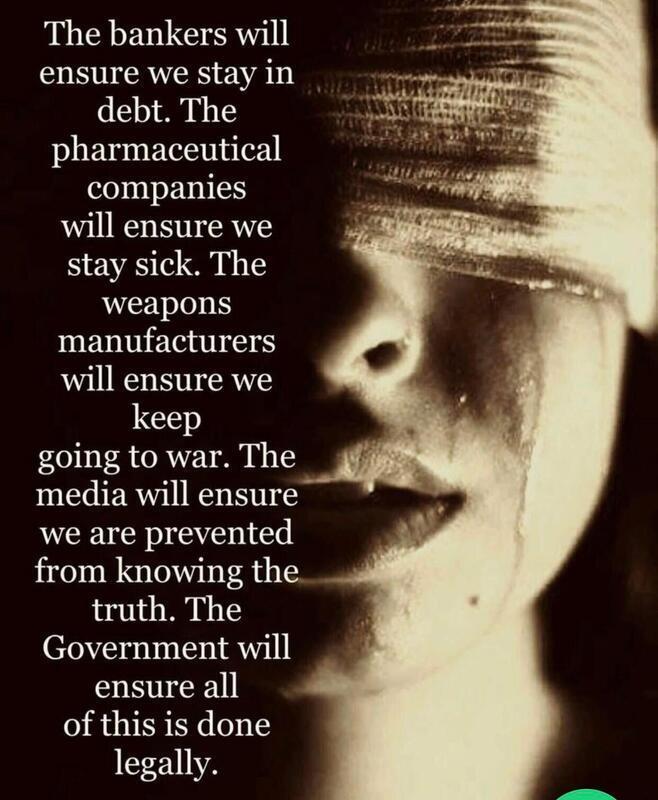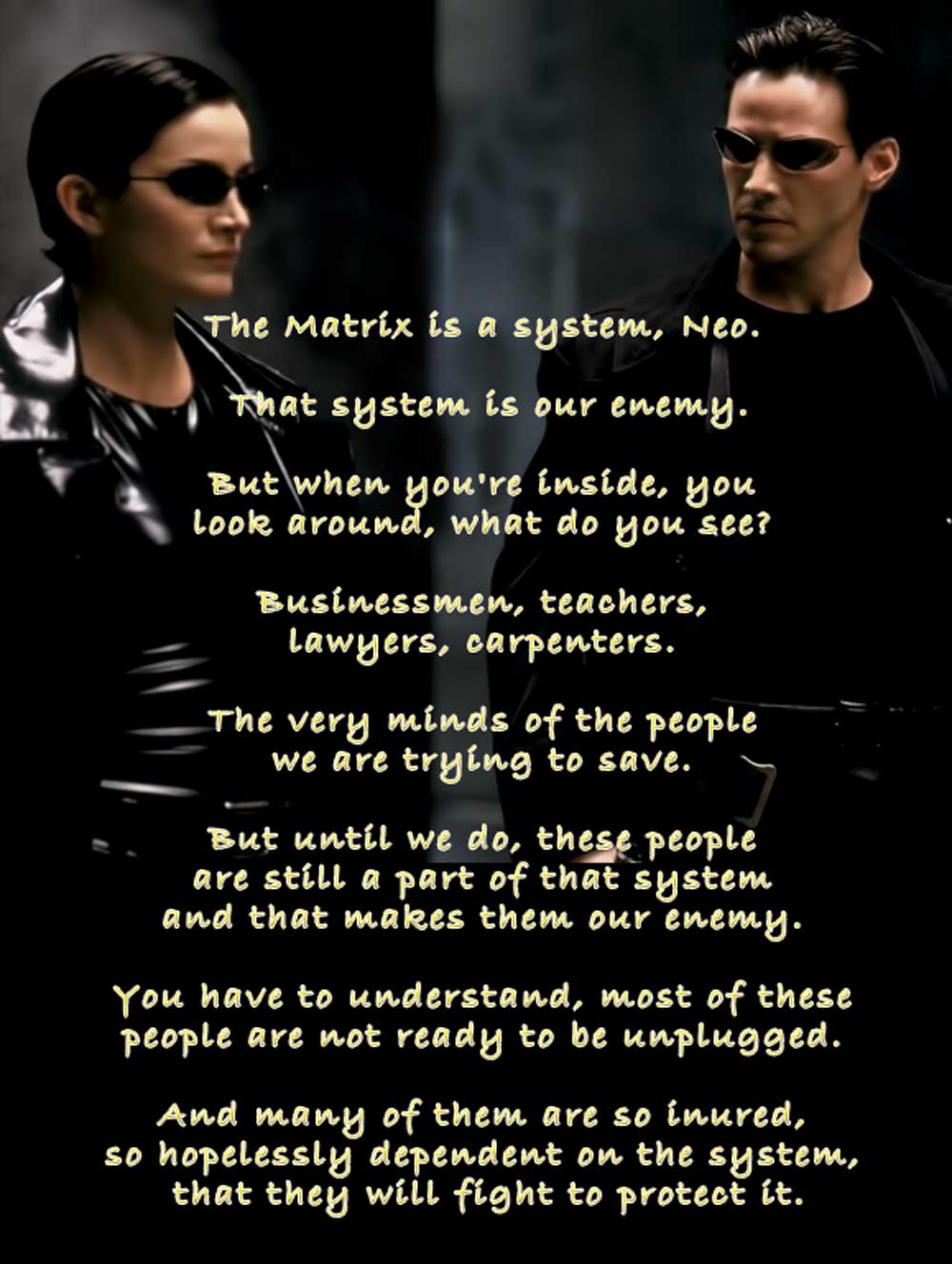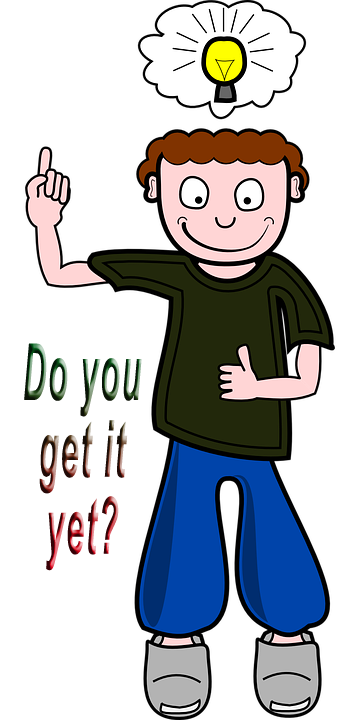 This website is always
'work in progress' and your
contributions, corrections and
suggestions are invited

Please report broken links
Send files or messages direct to
redpilledtruthers@gmail.com
Browse in safety ...
... this website does not collect
any information or leave cookies
email: redpilledtruthers@gmail.com
Contact Red Pilled Truthers