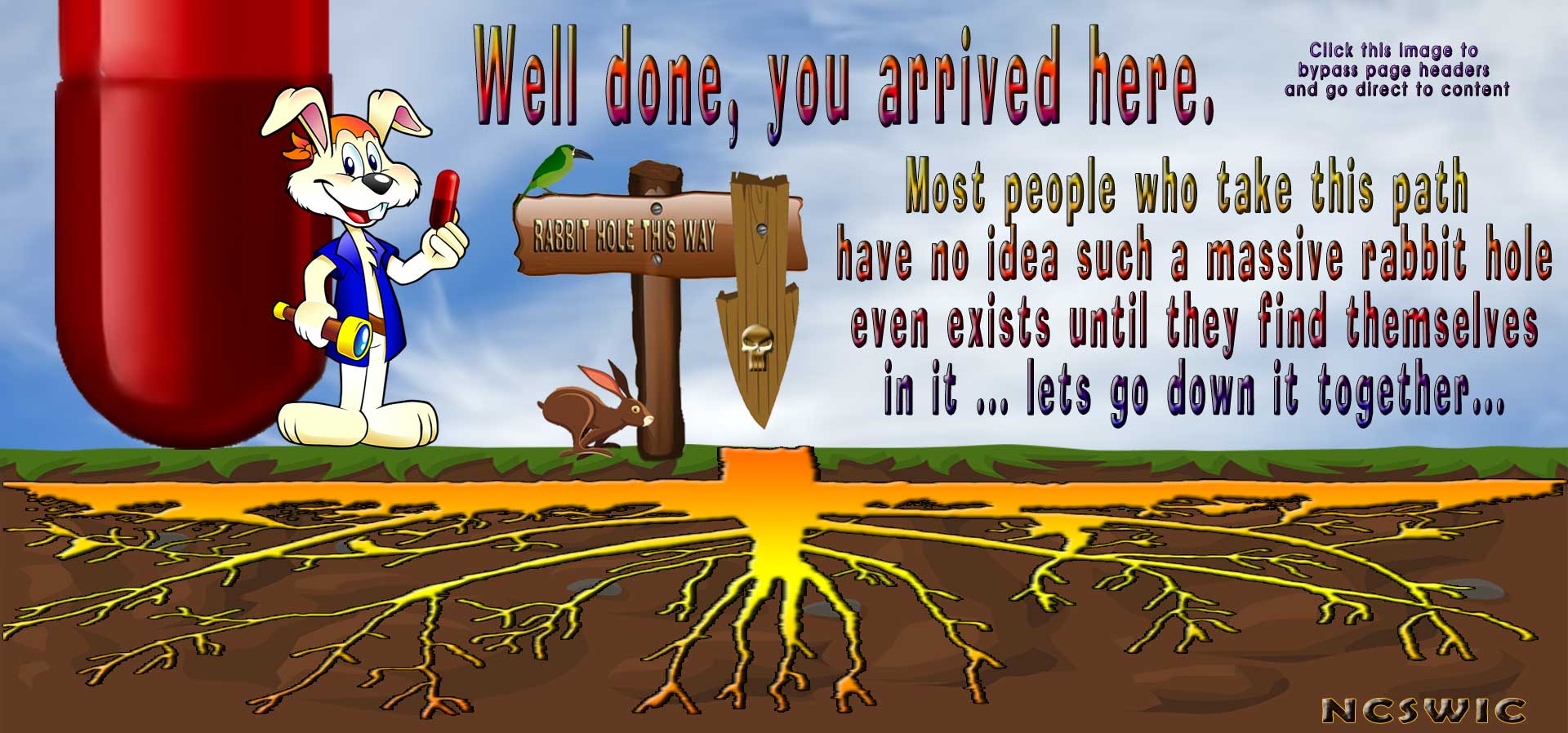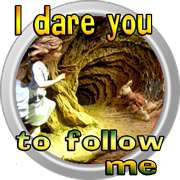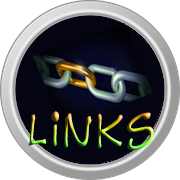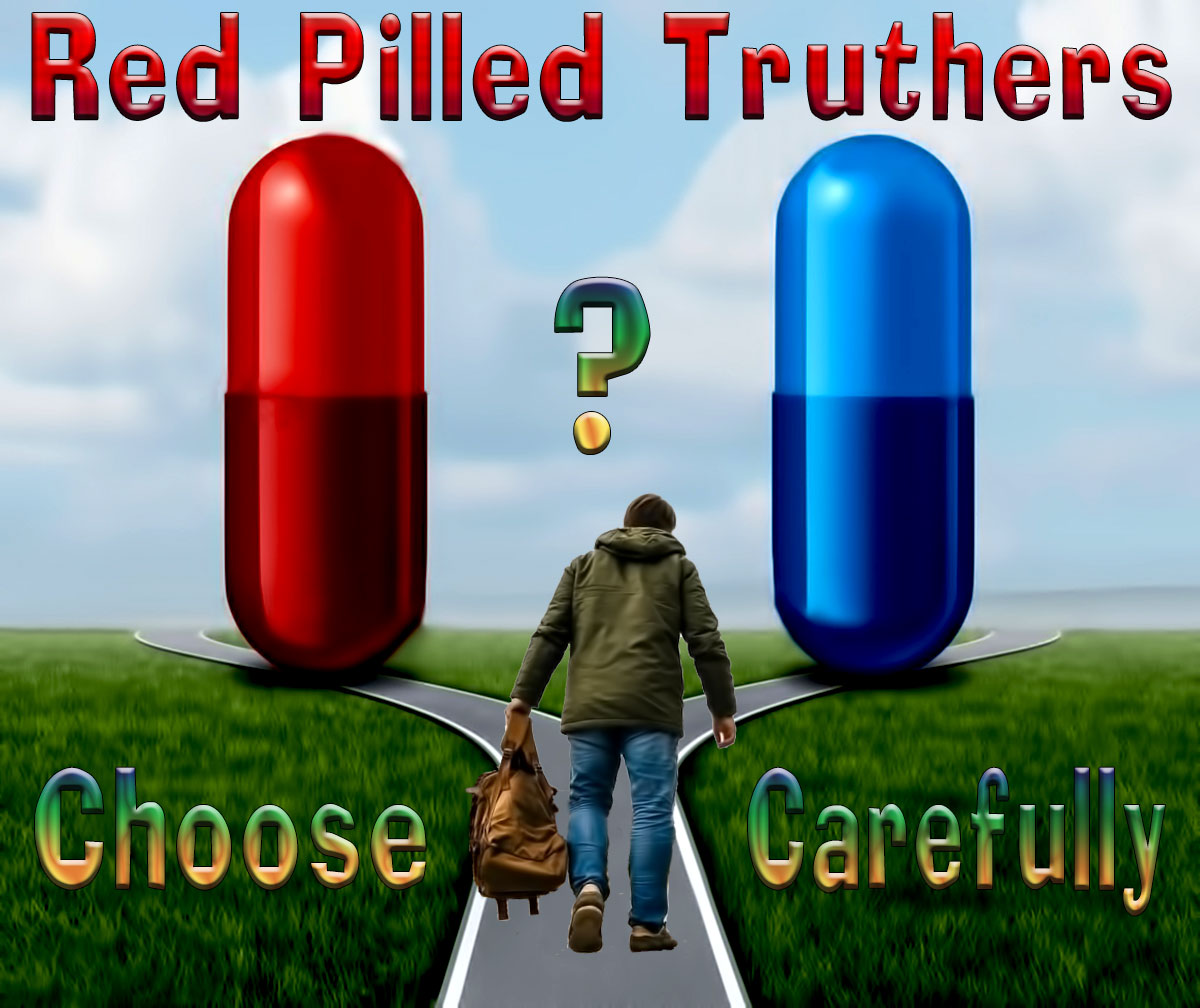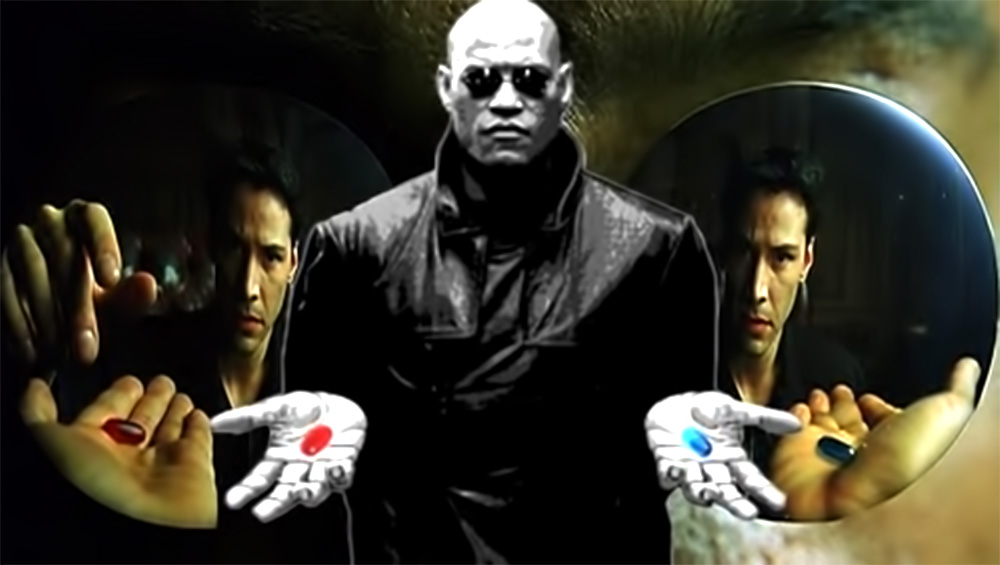 click this image for video
"Let me tell you why you're here…
You're here because you know something.
What you know you can't explain,
but you feel it.
You felt it your entire life
that there's something very wrong with the world.
You don't know what it is—but it's there,
like a splinter in your mind,
driving you mad…".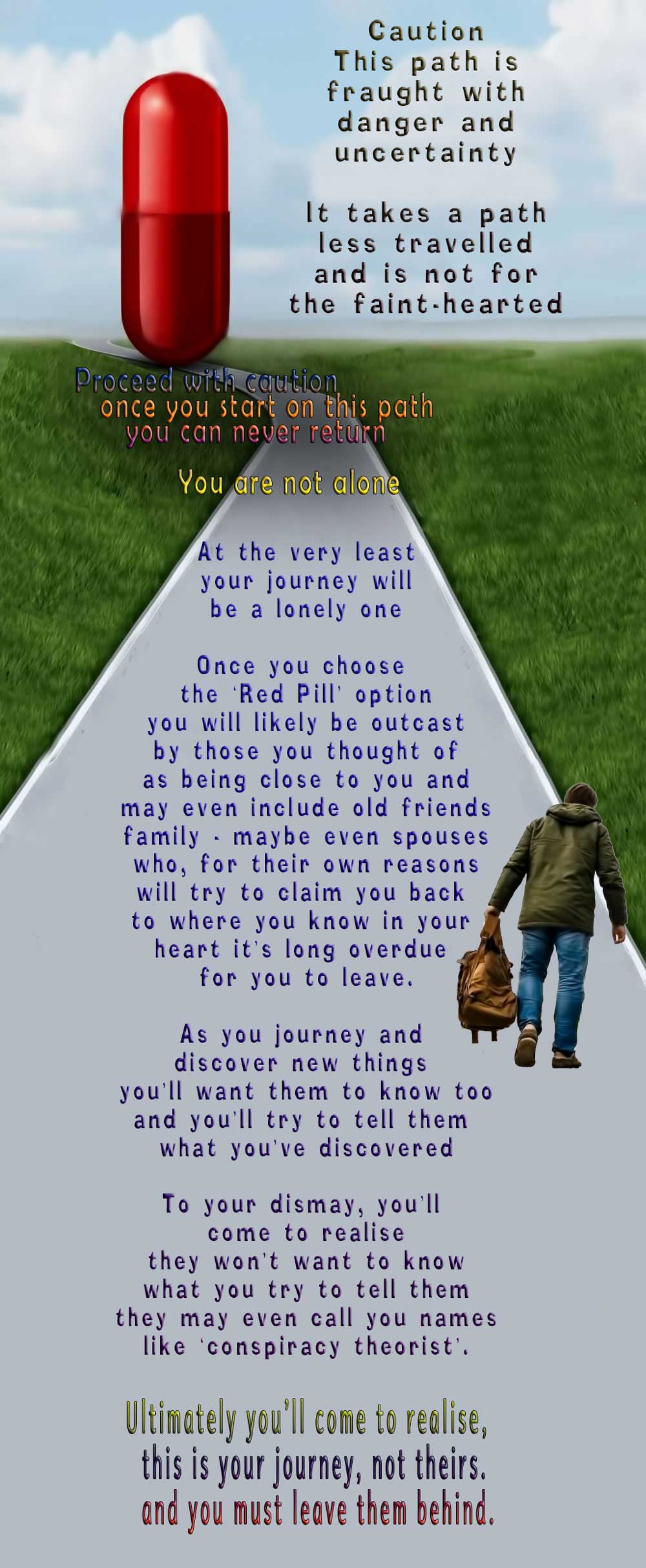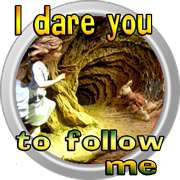 Go to Rabbit Hole Grand Central for links to all pages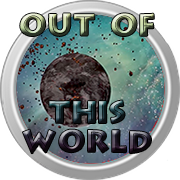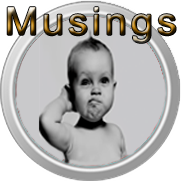 Monsters among us
I was having a conversation with my girl the other day.
We was discussing the horrors that go on around this world
and about those who make them happen.
She asked me, in despair,
'how can people be so horrible?'
'Have they no conscience?'
'Don't they have any humanity at all?'
As I was considering a response,
that's when it dawned on me.
Now I get it.
No - they don't.
Because they're NOT 'human'
(as we know it)

And maybe here's an explanation why.
Here's my 2-bobs-worth.
We, as humans, see what we want to see. I don't think this trait makes us stupid, but I think it does make us vulnerable. Humans are essentially kind and loving. Most humans, given a choice, would rather live in peace and harmony with other humans and show them love and get love in return than live at odds with others or at war. If asked, humans will mostly tell you that the only time they really feel at peace and experience real joy is when they're also experiencing love.
I think it's a human trait to try and see good in everything and avoid unnecessary conflict. For example, most humans when meeting another for the first time, will generally give the new person the 'benefit of any doubt' and consider them harmless and will introduce themselves in a manner of friendliness, not aggression. They'll generally be looking at the possibility of forming a closer relationship with this person – maybe even making a friend of them.
Another human trait is to not be alert to the intentions of people we meet that have an agenda that is not considered 'normal' in the society we live. For example, we don't naturally assume people we meet are capable of mass-murder or genocide.
If you look at pictures of people that have ultimately demonstrated they are capable of heinous crimes against humanity very often the first thing people comment is how 'normal' they look. Take, for example, the following picture of Dr. Harold Shipman, Rosemary West and Ted Bundy three of the world's most prolific serial mass-murderers.
Many more will eventually be revealed once the full extent of the global genocide plan currently being played out is ultimately revealed.
I think we've got some surprised in store.
Downhill from here.
How did we get ourselves in this situation?
Is there anything we can do about it?
Because of our upbringing and education, we tend to believe that the only life forms on the earth, other than animals we're familiar with, are human and look like us.
Additionally, we also want to believe if humans look like us, they generally think like us and have the same moral values as we do. Which may be why, when we find out they don't, we get so upset because it challenges us mentally.
But, with over 8 million 'thinking' people on this Earth how could we possibly think all other people think like we do. An example is when we have an 'election' where it's proved time and again that about 50% of the people DON'T think like the other 50%. In short - we set ourselves up for failure.
In most cases the penalty for this is inconvenience - in extreme cases it could be fatal.
But, why don't we consider other possibilities
to our own mind 'set'?
Likely, humans, by nature, are mentally lazy.
With relatively few exceptions humans tend to accept what's presented itself in front of them as being the 'truth', without much thought - and label those who might disagree with the majority by suggesting all's not as it seems and offer an alternative opinion as a 'conspiracy' theorist.
Just think what a different situation we might be in if humans were more inclined to follow the lead of the 'conspiracy' theorists more often and think for themselves rather than opting for what they perceive to be safety by hiding amongst the majority.
Another fault humans have is their blind obedience to what they perceive to be 'authority'.
We've been trained to assume we're not 'allowed' to do things until we're specifically told we can by an authority figure.
Our common-law rights have evaporated.
Lastly, along the same lines, is that humans seem to think there will always be a 'saviour' to rescue them from any predicament.
Movies we watched all our lives are designed to condition us to this - there's ALWAYS a hero who save us at the last moment - 1 second before the bomb goes off.
NO movie ends on a bad note - the 'bad guys' invariably get eliminated and everyone else, (us), always gets saved by the hero and we al live happily ever after.
Cognitive Dissonance
As a species, we are prone to a mental illness that often prevents us from seeing the bleedingly obvious. Things that we've made our mind up about prevail in our conscious actions – even when it's clear that our initial thoughts and opinions about something are just plain wrong.
Even considering an alternative is out of the question – is this because of ego? Stupidity, blindness – who know? But cognitive dissonance is very real – and could prove to be our undoing.
Likely, the biggest stumbling block for this discussion won't be the subject matter – it'll more likely be the total inability for the reader to even, (want to ?), reconsider a lifetime of pre-conditioning.
David Icke has been talking about shape-shifting lizards living among us for 30 years and I was originally and scoffing his ideas – and here I am 2 years later writing this thinking it's my own realisation.
Few, if any, peoples are scoffing David Icke these days
There are none so blind
as those who WILL NOT see.
Imagine for a second that there could be other life forms that may even live among us. Maybe some we cannot see them because they exist in a different frequency to us, either because they just do or because they choose to.
And then imagine there are those we cannot see because they choose to look like us.
But though they might look like us and appear to be like us – they're not.
Consider, then, the only thing they have in common with humans is their outward appearance.
They're a completely different species – and they live a long time and regenerate themselves throughout all of our known history through ancient bloodlines which go back to the dawn of time.
Perhaps they use humans as 'incubators' for their offspring - and keep us around only as long as we have use to them.
They may even be visitors to Earth themselves.
We humans don't live long enough to work it out. Possibly, we're like 'cattle' to them. A source of food. Human blood seems to be popular.
This, then, might explain some of the goings-on in this world.
We're told in many screeds that in an area called Khazaria, in an area roughly where Ukraine is today, which seems to have been around from about 650 A.D to about 1000 A.D.
The inhabitants, (Khazarian Mafia), were just robbers, thieves and murderers and were, apparently, so bad that neighbouring countries ganged up on them and told them to clean their act up or they'd be wiped out.
We're also told that they had a knack for murdering and 'stealing the identities' of travellers and traders who made the mistake of trying to do business with them.
What' stealing the identities' means one can only imagine.
But what it suggests is that they had a talent for turning themselves into something they was not in order to deceive those who encountered them wherever they went.
Then, using the money they'd stolen, they travelled throughout the world, setting themselves up in positions of power and wealth – primarily with the Royalty of England and Europe procreating with them to create the monied bloodlines mentioned before which are now centuries old and we take for granted
This would help to explain the interbreeding that went on, and still does.
They can't afford to marry 'out' as their bloodline would be broken – it could even be that Royals don't actually have their own babies, that they're specifically bred to order from a baby-carrier or incubator. (There's testament to this by the number of 'royals' or people in positions of power who are in fact trans-gender who declare pregnancy and eventual children and get their 'shape' back in no time after the 'birth').
It could also help to explain why Royals are referred to as 'blue-bloods'. The legend is that this was caused by an ongoing prevalence of haemophilia in Royal bloodlines caused by their inbreeding.
This may indeed be the case – but is it just a coincidence that reptile blood can be many colours including a dark green pigment.
Imagine, then, that over the centuries, only interbreeding with each other or chosen incubators, their offspring continued to infiltrate every aspect human existence and power.
To us, they appear to be 'normal' and 'established' families with fabulous wealth because of passing it down through generations. (Doesn't seem to be any inheritance tax for them).
But, to them, we're still nothing but food to support them and slaves to work 3 jobs to stay alive, then pay taxes to increase their wealth - or more likely, keep us poor - because impoverished people are easy to control.
If, rather than worshipping them, we could see through their façade, we'd see clearly – they're nothing but monsters keeping alive by sucking the life out of us.
They have no compassion, mercy or goodwill – other than to each other, and probably not even that.
These are the creatures that rule our world.
They're NOT human in any way other than their appearance.
And they mock us for not realising what's been going on for thousands of years.
Over the years, they've accumulated all the wealth in the world – they own ALL of Earth's resources – including humans. But, now they reckon there's too many of us to control and they're afraid of being 'sprung', identified and eliminated by us.
And, if we don't do something about it, quickly, we'll be going the same way as our ancestors.
Their latest culling process has already started – and they want 90% of us GONE with the rest of us in servitude to them – maybe as mindless robots.
THEY must be eliminated if we are to thrive. We humans must bury our compassion for a while - the point is, until we eliminate them we will always be at their mercy.
They will never go away, willingly, by themselves – they got it too good here because of our complacency. Besides, they think were stupid animals – cattle - and don't have the capacity for doing what needs to be done.
Maybe they're right.
If they are don't expect any mercy – the likelihood is that they've culled the human population many times in the past.
This is just 'business-as-usual' for them.
Harvest time on Earth, (again), and we're the harvest.
These creatures are NOT human – they must be eliminated, every last one.
The more obvious ones we already know – but make no mistake, if we know them, these are pretty much just employees.
The really dangerous ones are those we don't see.
They lurk in the background, in the shadows,
like vampires, only coming out when it's dark
when we can't see them.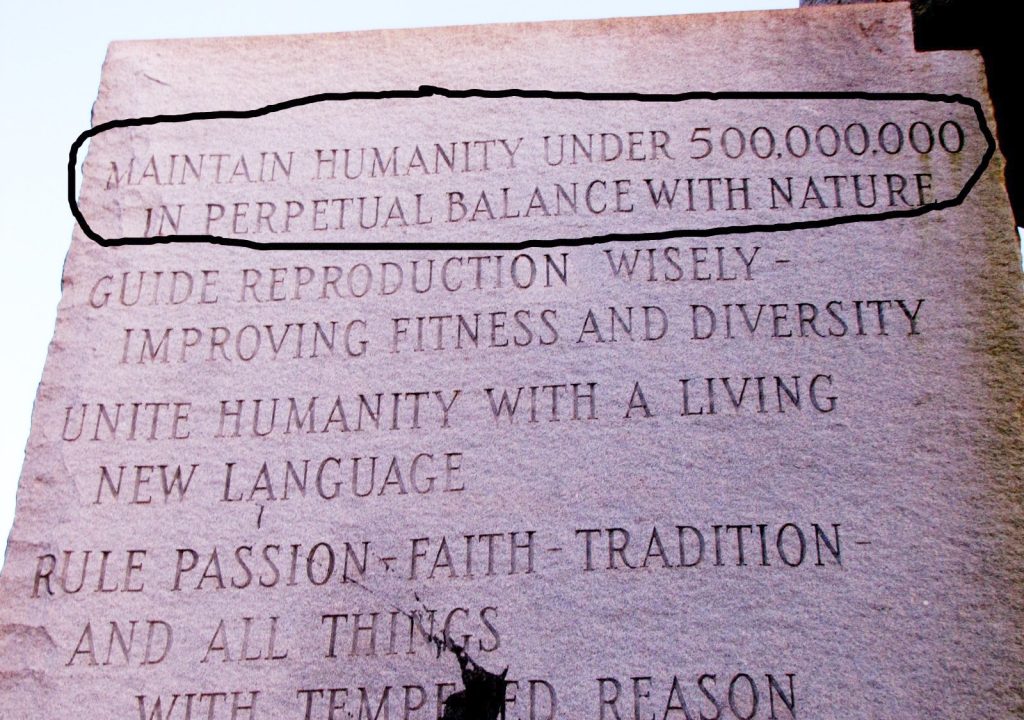 Are we so stupid
that we think the people
who spent an astonishing
amount of money
to build these
'Georgia Guidestones'
and TELL US what their
long-term intentions are
DIDN'T MEAN IT ... ?
Funny thing ...
the next video I looked at
after posting the above
seemed relevant.
Go to about the 3 minute mark
if you want to avoid advertising.
Demons
among us
An attempt to provide an
insight into the UNIVERSAL
incidence of
paedophilia
child abuse
RITUAL MURDER OF CHILDREN
in our 'civilised societies'.
But, daily …
evidence that 
MONSTERS, MURDERERS, DEMONS,
SATANISTS, PERVERTS are
LIVING among us
HIDING among us
THRIVING among us
GOVERNING our countries
standing in JUDGEMENT over US
including in our
GOVERNMENTS
LEGAL SYSTEMS
POLICE and MILITARY
In the past we could claim ignorance
Now we can't
Ignorance
or out of sight, out of mind
no longer cuts it.
We cannot move on as a species until
we've cleaned our house of these horrors.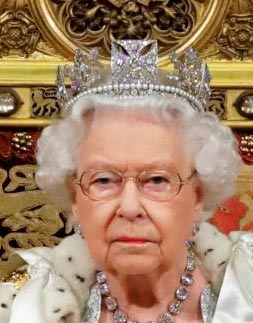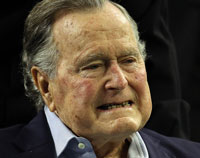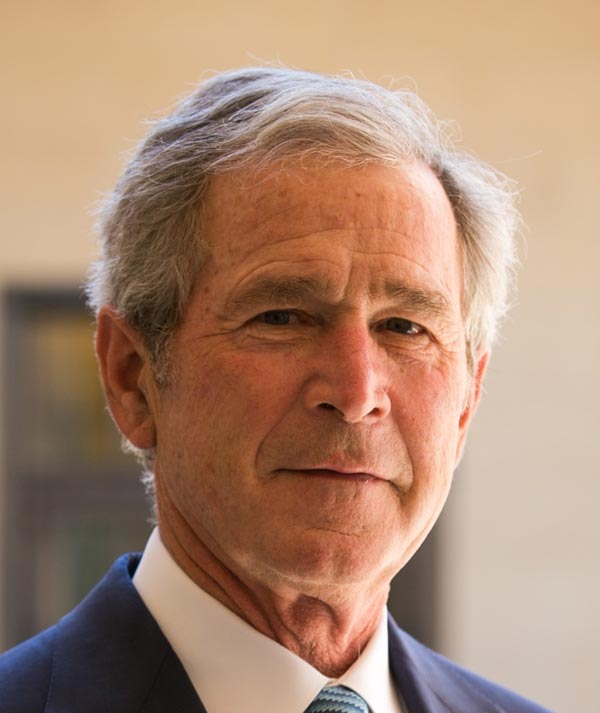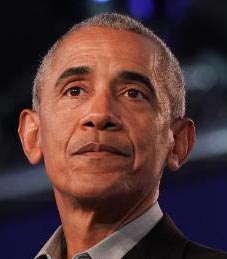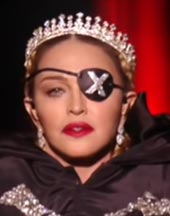 Click image for video
SATANISM DEMYSTIFIED
Greg Reese Video
Click image for video
ADRENOCHROME
THE REAL TRUTH
SUPER-UBER GRAPHIC!!!
THIS SHOW IS ALL ABOUT ADRENOCHROME!
NO LONGER A 'CONSPIRACY THEORY' – JUST TRUTH!
VIEWER DISCRETION IS STRONGLY ADVISED DUE TO
CONTENT IN LANGUAGE, PHOTOS AND VIDEOS.
DO NOT HAVE CHILDREN ANY WHERE AROUND WHEN
PLAYING THIS VIDEO!!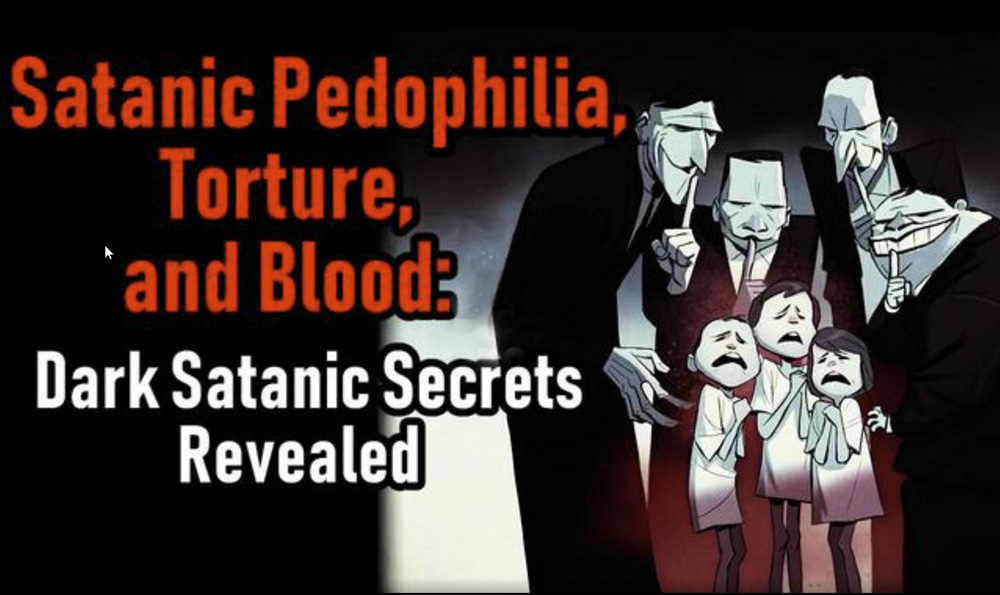 Click image for video
SATANIC PEDOPHILIA
TORTURE AND BLOOD:
DARK SATANIC SECRETS REVEALED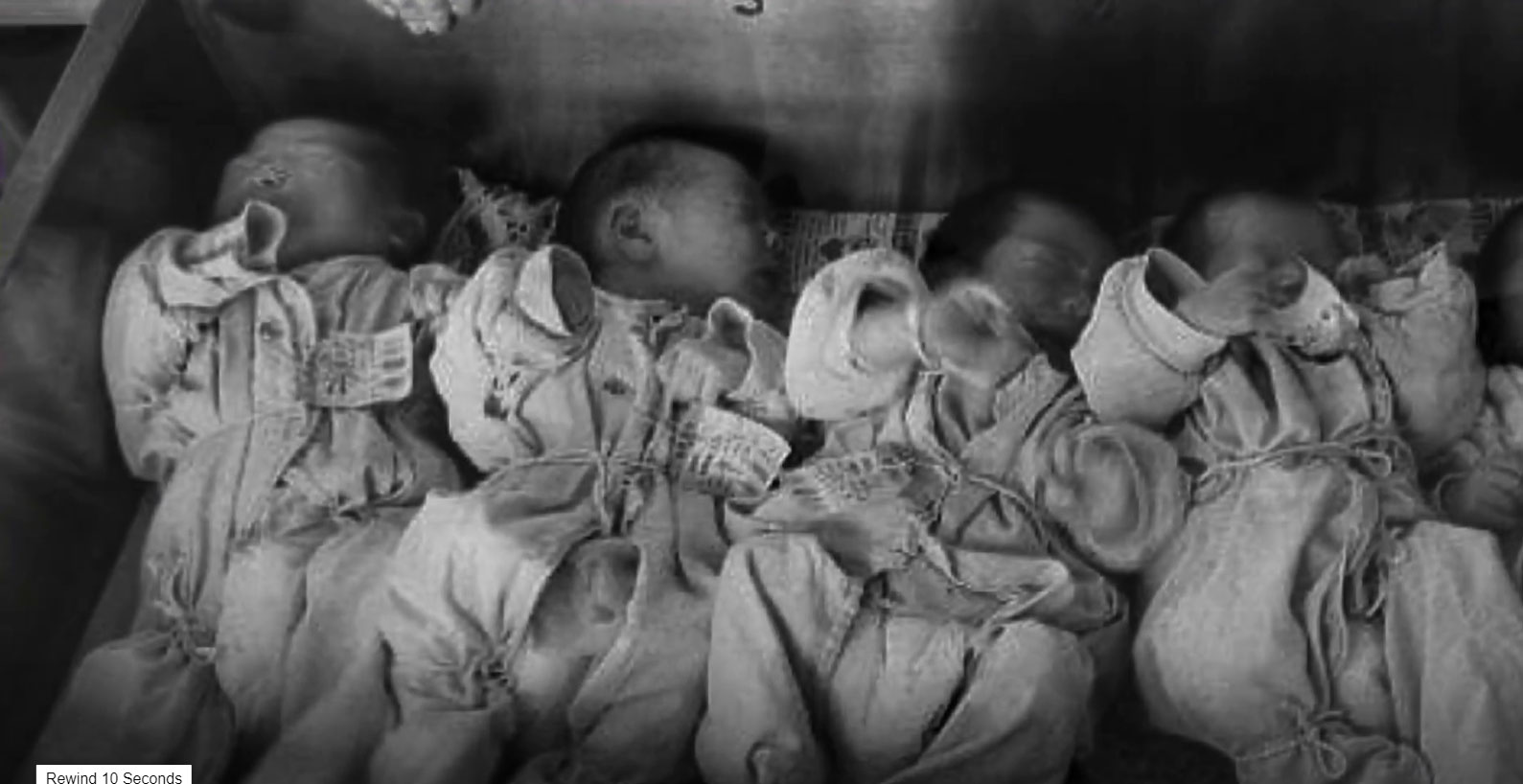 click image for video
Pedo Files
(Free Trailer)
United Network
(subscription service)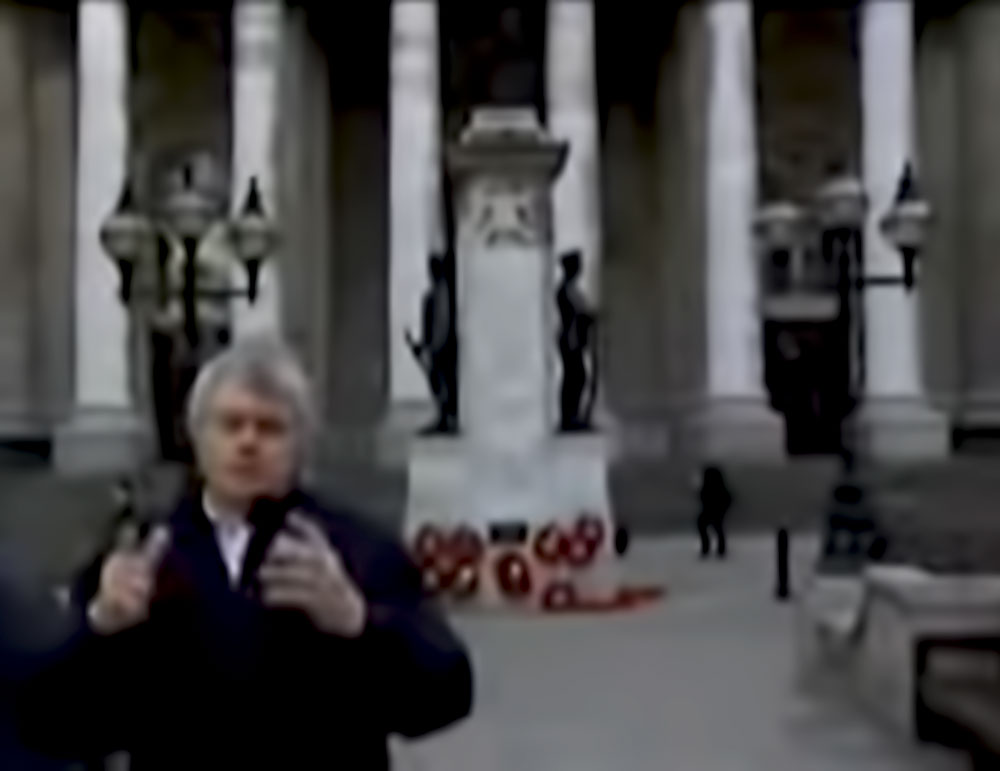 click image for video
DAVID ICKE INTERVIEW
ILLUMINATI ET/SPIRITUAL CONSPIRACY:
ARIZONA WILDER ON
ILLUMINATI CEREMONIES
I was referred to this video – 3 hours long, I nearly passed up on it.
Glad I didn't.
Preamble goes to about the 37:00 mark – this , by itself, was fascinating.
I've walked past all these buildings in London many times without realising their purpose.
I'm guessing this video is at least 2009-ish, possibly before that. Doesn't matter really, it's the content that's important.
As always, make your own mind up.
I decided to upload to try and preserve this video, maybe to look back on it one day and see whether David is a visionary or a crackpot.
I used to think the latter – of late I think I was wrong.
click image for video
DEMONS IN OUR MIDST!
THOSE WHO KNOW CANNOT SLEEP!
A TERRIFYING TRUE TALE
YOU'LL NEVER FORGET!
THOSE WHO KNOW CANNOT SLEEP.
THE TRUTH IS STRANGER THAN FICTION.
THESE PEOPLE NEED TO ALL BE ELIMINATED.
THESE PEOPLE ARE SICK!
ENEMY OF THE PEOPLE!.
DARK TO LIGHT!
Hold onto your seats for this one, Patriots, because we're going to BLOW THE LID OFF the Satanic Deep State Cabal FREAKS in this EYE-POPPING and MIND-BOGGLING documentary where we'll EXPOSE THEM ALL!
This EPIC, SCORCHED EARTH video rips the eyeballs straight out the heads of these DEMONIC FREAKS!
We're going to completely LAY BARE the AWFUL TRUTHS and the UNTHINKABLY HORRIFIC CRIMES & SINS of the likes of Hillary Clinton, Prince Andrew, Jeffrey Epstein, Walt Disney.
ALL of the freaky-eyed weirdos in Hollywood – AND THE LIST GOES ON AND ON!
And just when you thought you heard it all, I'll BLOW YOUR MIND WITH some more HARD-HITTING facts that VERY FEW people even know about!
Get ready for an EPIC Take-Down of Satan's Army!
click image for PDF
Eyes wide open

Eyes wide open
Eyes Wide Open is not a biography as such, and descriptive dialogue is limited.
Consider it more a reference book designed to meet three distinct aims:
1. Provide the relevant historical basis for understanding the existence and coverup of CIA child trafficking, ritual abuse, and mind control.
2. Document my personal experience of this abuse in Australia and the USA.
3. Offer information for combating the techniques which cults, the military and intelligence agencies use to artificially induce dissociation and achieve radical and strategic behaviour modification.
I explain the nature of Trauma-Based Forced Dissociation including the victim selection process, why most therapy is ineffective, and why a Trauma-Focussed Integration approach is essential.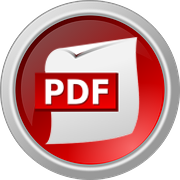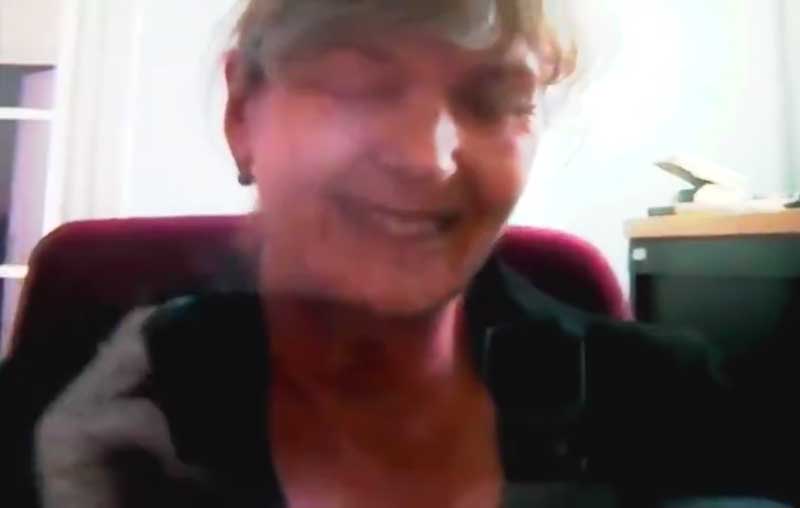 click image for video
Dutch Royalty
Organizes Child Murders

Ronald Bernard's revelation is confirmed by the shocking testimony from a former jurist within the Dutch judiciary: Anne Marie van Blijenburgh. 
She testified in 2014 how she was present three times at meetings, where children were raped and murdered on a stage.
Her testimony was given before the Tribunal for Crimes by Church and State (ITCCS), founded by human rights activist Kevin Annett.
Today that tribunal no longer exists, as Annett now focuses on fighting for the rights of Canada's indigenous people.
However, at the time of the tribunal, several testimonies were recorded about ritual abuse and murder by the government.
According to this jurist, the rape and murder of children was funded by none other than Beatrix, the former Queen of the Netherlands, and attended by the heads of the military, judiciary, religion, media, education, etc.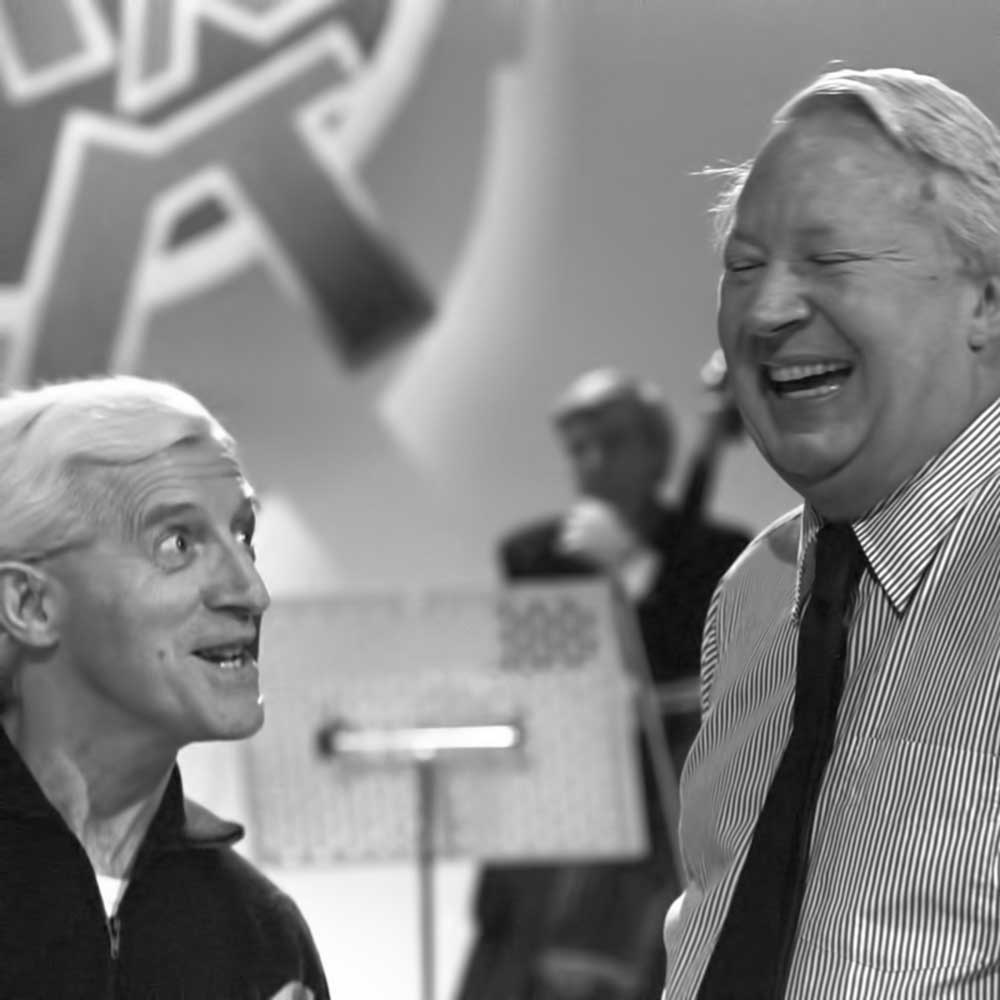 click image for video
Jimmy Savile
seen here with
Ted Heath
(UK Prime minister
1970-1974)
Savile used to do volunteer works at Stoke Mandeville hospital.
'The internationally-renowned National Spinal Injuries Centre is one of the largest specialist spinal injuries units in the world.'
Patients would include young people in a physical condition where they would be incapable of self-defence from molesters and predators
Now it is more clear  why.
While Savile has been conveniently thrown under a bus, (only after he died),  by the 'system' as a lone operator make no mistake, he was just a player in a huge network of paedophilia and murder, which is probably still active today.
It is not possible for Savile to have got away with
what he was up to without the protection of the
members of the police, legal system, political system and 'royals'
to who, it's reputed, he provided young children.
Ted Heath is the PM who signed up the UK
to be in the European 'Union'
It was well-known Heath was a homosexual.
Allegedly,
Heath would take young boys for sailing trips
on his yacht 'Morning Cloud'
but they would not be onboard
when it returned to berth.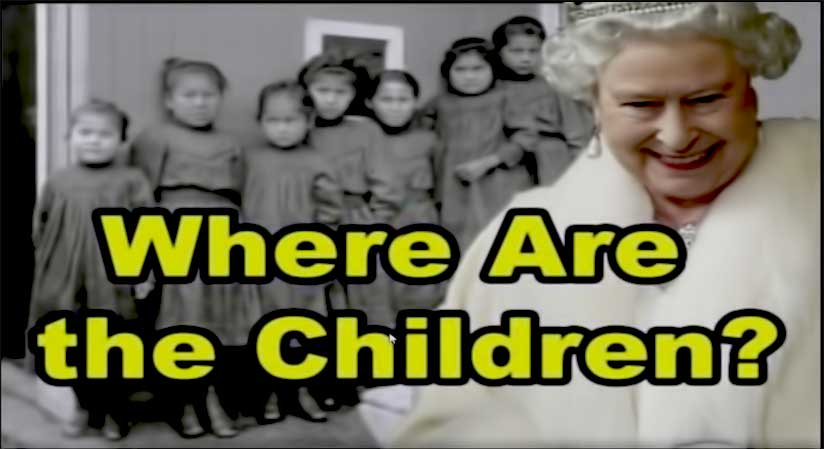 click image for video
Where are the Children?
The Queen &
The Kamloops Kidnapping 1964
click image for video
DEEP WEB 2019 PART 1
HOPE DIES HERE
RECUT DOCUMENTARY
PEDOPHILES AND CHILD EXPLOITATION
click image for video
DEEP WEB 2019 PART 2
HOPE DIES HERE
RECUT DOCUMENTARY
PEDOPHILES AND CHILD EXPLOITATION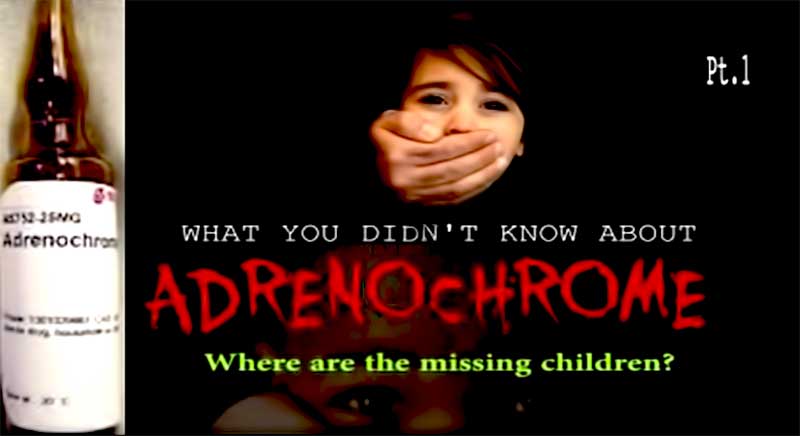 click image for video
WHAT YOU DIDN'T KNOW
ABOUT ADRENOCHROME:
WHERE ARE
THE MISSING CHILDREN?
click appropriate image for
parts 1 and 2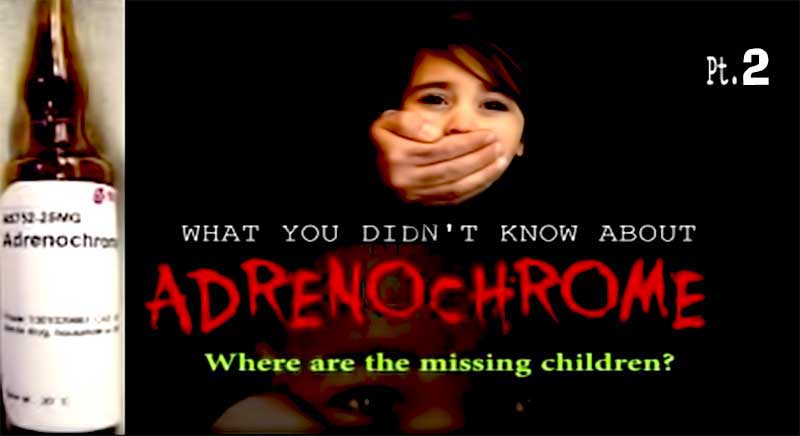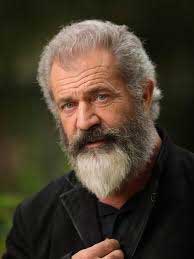 Mel Gibson:
Hollywood is
Institutionalized Pedophilia

From website 'Era of Light', this is an older article
but still worth sharing to spread awareness.
Hollywood studios are "drenched in the blood of innocent children" according to Mel Gibson who claims the consumption of "baby blood is so popular in Hollywood that it basically operates as a currency of its own."
Hollywood elites (who are mostly Jewish by their own admission) are an "enemy of mankind continually acting contrary to our best interests" and "breaking every God given taboo known to man, including the sanctity of children," Mel Gibson said in London, where he is promoting his role in Daddy's Home 2, his most prominent on-screen role in years.
"It's an open secret in Hollywood. These people have their own religious and spiritual teachings and their own social and moral frameworks. They have their sacred texts – they are sick, believe me – and they couldn't be more at odds with what America stands for."
Mel Gibson appeared on the Graham Norton Show on the BBC on Friday, and he schooled shocked guests about the real nature of Hollywood elites in the green room backstage after his appearance.
Explaining that he spent the last ten years "working on my own ideas, outside of the Hollywood system" after being blacklisted by Hollywood in 2006 for sharing opinions about the industry and the world that run counter to liberal orthodoxy, Gibson said, "I don't know how to break it to you gently… Hollywood is institutionalized pedophilia.
"They are using and abusing kids."
"They churn through a huge amount of kids every year. Their spiritual beliefs, if you can call them that, direct them to harvest the energy of the kids. They feast on this stuff and they thrive on it," the Hacksaw Ridge director said.
"What do I mean? This isn't some kind of artistic abstraction. They harvest the blood of children. They eat their flesh. They believe this gives them life force. If the child was suffering in body and psyche before it died, they believe this gives them extra life force."
"There is a creative and loving force inside most of us that guides us through life. These people don't have this. For them it's the opposite."
According to Mel Gibson, who has spent 30 years in and out of the Hollywood system, the industry elites "thrive on pain, trauma, stress, abuse, and suffering."
"Hollywood is drenched in the blood of innocent children. For a long time all the references to pedophilia and cannibalism were symbolic or allusive. But I was personally introduced to the practice in the early 2000s. I can talk about this now because these people, the execs, they're dead now."
"The blood of a sexually abused infant is considered highly 'enriched' and is highly prized. The money changing hands, the favors, the kickbacks – you have no idea. Babies are a high-functioning currency all of their own. Babies are their premium brand of high-grade caviar cocaine diamond steak."
But according to Gibson this isn't a flavor-of-the-month perversion, popular among men and women who have grown bored of standard issue sins.
"This isn't anything new. If you do some research you will see it's a metaphysical, alchemical phenomenon and you can find it behind the scenes in all the dark eras in history.
"It's a dark, multidimensional occult art and practice, used by secret societies in the last few hundred years for social programming and mind control, and raised to a zenith by Hollywood in America in our era."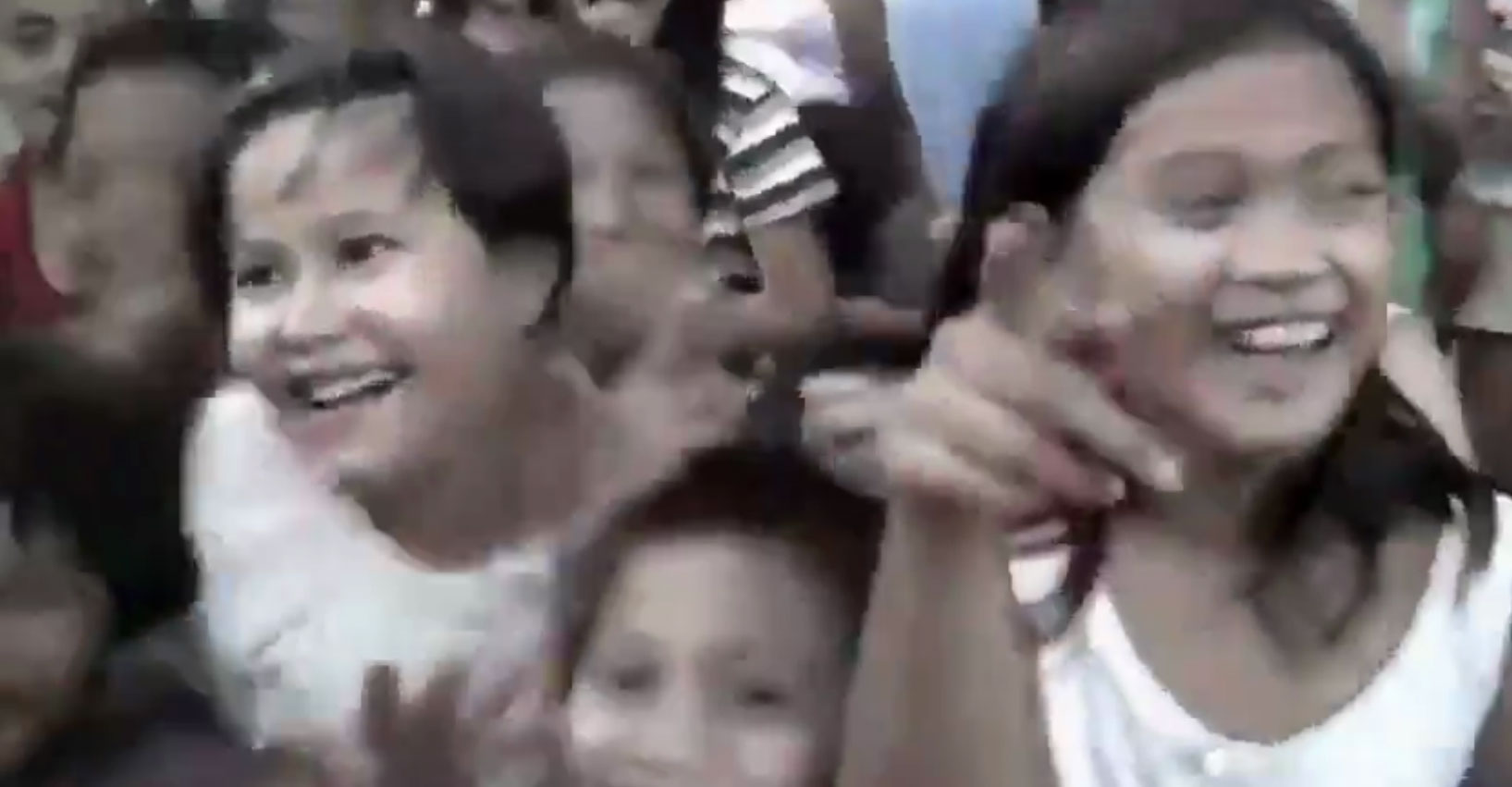 click image for video
THE SILENT CHILDREN
Do you really wanna go down the rabbit hole?
Watch these two videos
click image for video
THE MISSING CHILDREN
Do you really wanna go down the rabbit hole?
Watch this video
click image for video
Children of Shame




crime documentary
Where the Catholic church
hid the bodies Of 800 orphaned children
Tuam, a name that traumatised the whole of Ireland in the spring of 2014, when a hidden mass grave containing the remains of some 800 children was discovered on the former grounds of a home for single mothers.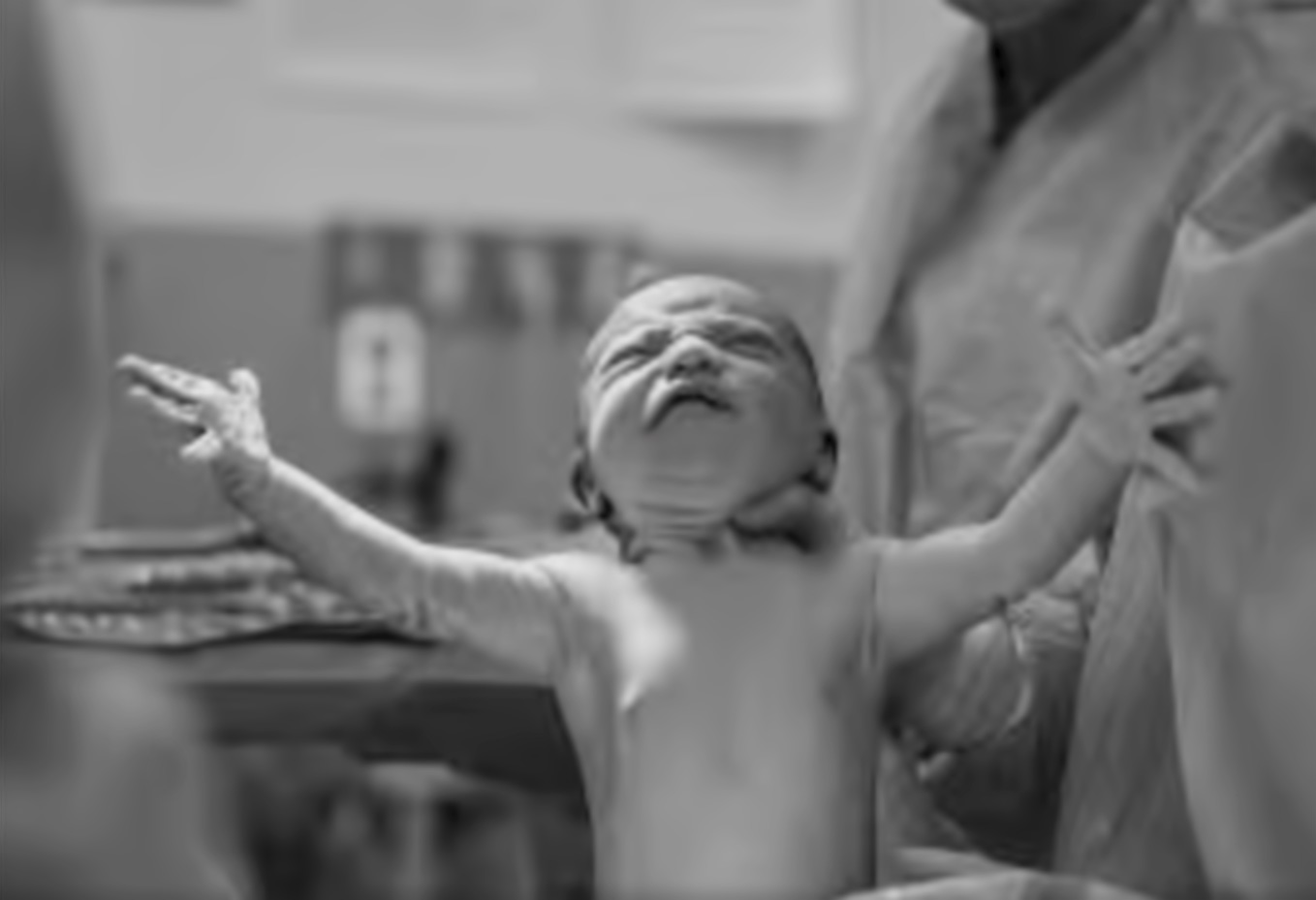 click image for video
PLANNED PARENTHOOD USES
PARTIAL-BIRTH ABORTIONS
TO SELL BABY PARTS
Under oath in her deposition, Nucatola confirms, "If I was aware that it was a donation case, yes" she would change where she grasped the baby with her forceps in order not to crush certain organs.
When asked about her description of flipping a baby to breech position in order to obtain intact organs, Nucatola first seems to deny doing so. But when confronted with her conclusion on the undercover tape, "We've been pretty successful with that," Nucatola admits, "I was referring to PPLA." Asked if that included herself, Nucatola testifies, "Yes, including me, I worked at PPLA."
Using ultrasound guidance to manipulate the baby from vertex to breech orientation before intact extraction is the hallmark of the illegal partial-birth abortion procedure (18 U.S.C. 1531), which attempts to draw a brightline between abortion and infanticide by criminalizing the intact extraction of a living baby for the purpose of killing the child afterward.
The new video also includes testimony from Mary Gatter, former medical director for PPLA, admitting that after internal debate in the organization, she "evolved" in her thinking to believe that changing abortion "techniques" in order to harvest higher quality fetal tissue was acceptable.
Gatter testifies that Planned Parenthood makes a distinction between the abortion "technique" and the abortion "procedure," and that changing the former is allowed while changing the latter is not. The federal law at 42 U.S.C. 289g-1 prohibits any changes to the "procedures used to terminate the pregnancy," and not simply "the procedure" as a singular category.
Responding to the footage, David Daleiden, the founder of CMP and the lead investigator behind exposing Planned Parenthood's aborted body part sales, told LifeNews.com that these depositions prove the abortion company broke the law.
"Planned Parenthood reflexively proclaims innocence to the public and to a compliant establishment press, but when Planned Parenthood abortion leadership is placed under oath, they testify to crimes against women and infants. Criminality in the national taxpayer-funded abortion industry will continue to spread unless federal authorities hold them accountable once and for all," he said.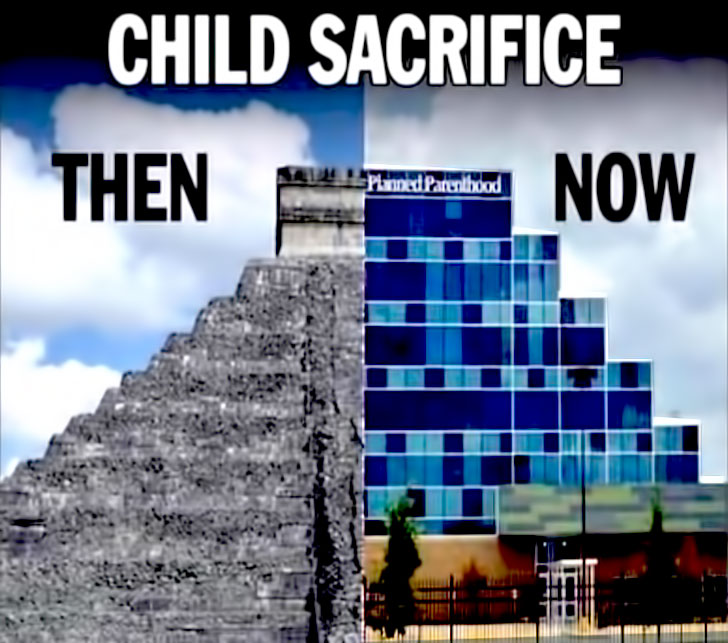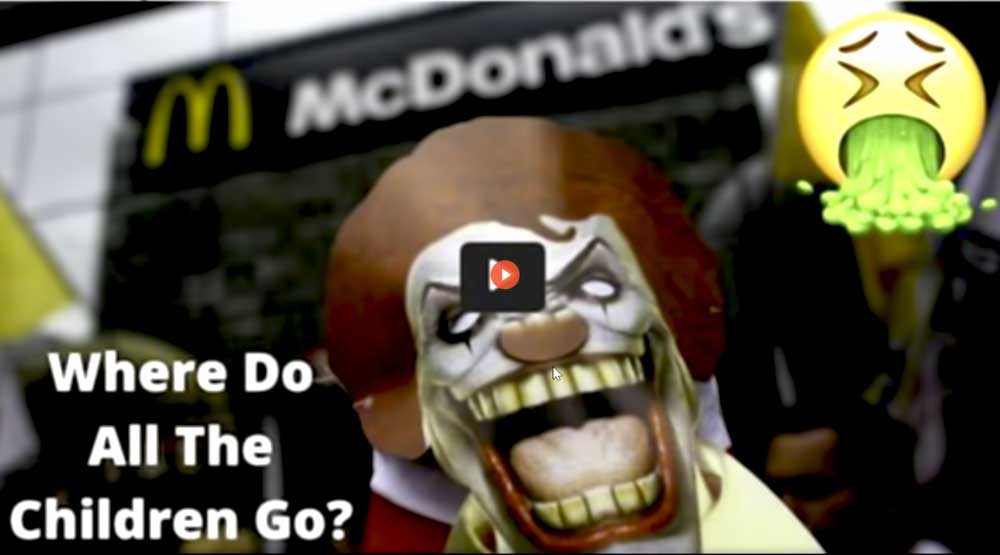 click image for video
INTERVIEW WITH RABBI ABE FINKLESTEIN
ON LUCIFER | MCDONALDS MEAT | ZIONISM
Where do the children go?
About time someone asked.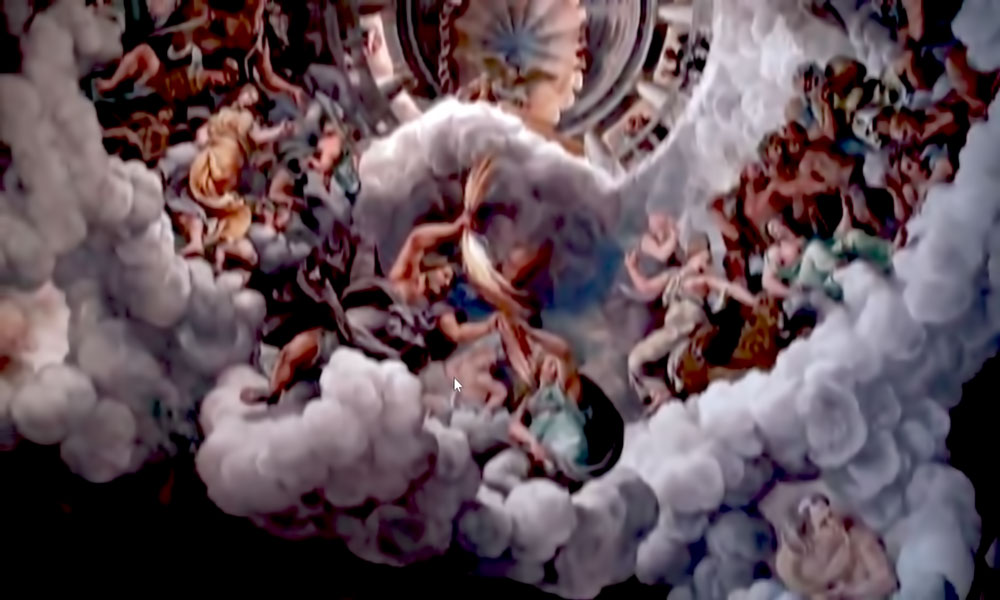 click image for video
The Prey




sexual abuse in the Catholic Church
Italy is the symbol of the Catholic Church. Vatican City, the smallest independent state in the world, is situated right in the heart of Rome. The Holy See is the sovereign of Vatican City and it is an absolute monarchy under the Pope. Italy is the country which is conditioned more than any other by the presence of the Church: political, social and economic choices, as well as everything else in Italy, are deeply influenced by the Church. The pedophilia scandal that involved the Catholic clergy in the entire world didn't really blow up in Italy
In this exclusive documentary we explore the darkest secrets inside the Vatican. We witness the prevailing culture of secrecy and fear that leads Catholic bishops to place the interests of the Vatican Church ahead of the safety of children. We see that even the most vulnerable of children are not spared. Justice can never be fully carried out for the victims; the only hope that remains is that no child will ever again be abused within the boundaries of the church.
The Bride behind the Altar.
Love Affairs in the Catholic Church | https://youtu.be/oVGUHGGdemk​
The Vatican Insider | https://youtu.be/txJz8pqYyD8
click image for video
THE HIDDEN HISTORY OF
THE INCREDIBLY EVIL KHAZARIAN MAFIA
Part 1 of 3
Mike Harris, Financial Editor of Veterans Today, rejoins the program to discuss his research and article titled "The Hidden History of the Incredibly Evil Khazarian Mafia".
His research and article, which he co-authored with Dr. Preston James, catapulted the Khazarian Mafia into the consciousness of the world. The article has had over 100 million views and the Khazarian Mafia is now a concept and term used by many independent journalists worldwide.
It is past time that we understand who this group is and what they have done to humanity.
You can learn more about Mike Harris and his work at https://VeteransToday.com
click image for video
THE HIDDEN HISTORY OF
THE INCREDIBLY EVIL KHAZARIAN MAFIA
Part 2 of 3
Midnight Think Tank
click image for video
THE HIDDEN HISTORY OF
THE INCREDIBLY EVIL KHAZARIAN MAFIA
Part 3 of 3
If you don't know your history you're bound to make the same mistakes.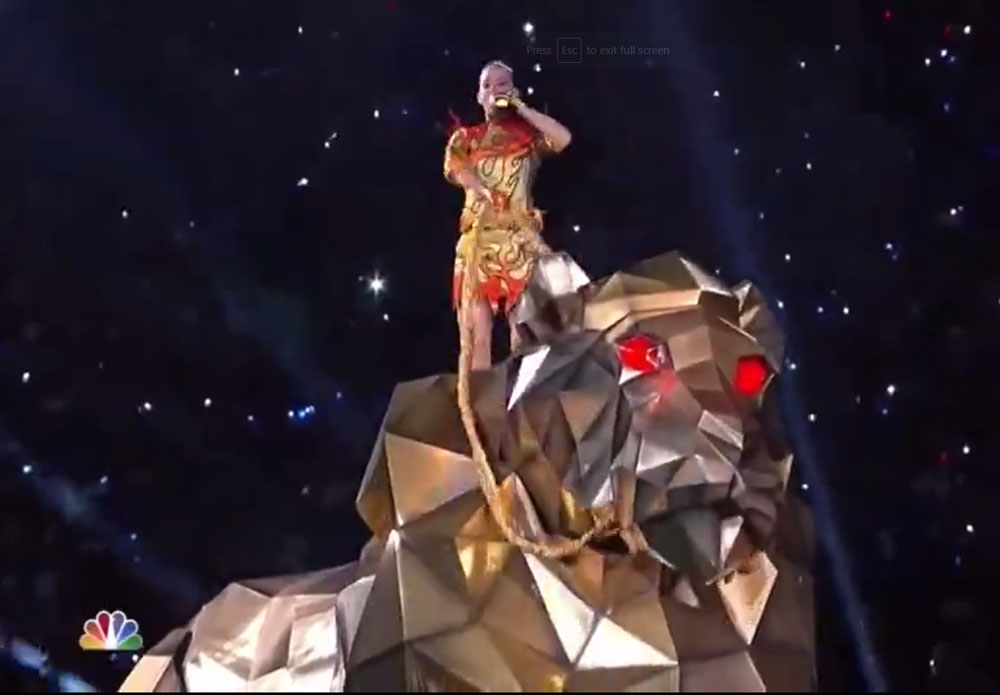 Click image for video
WE ARE MYSTERY BABYLON
PART 1 DANA ASHLIE
Published on Oct 9, 2017
Pure unadulterated Bible prophecy meets Truther Movement -Take One.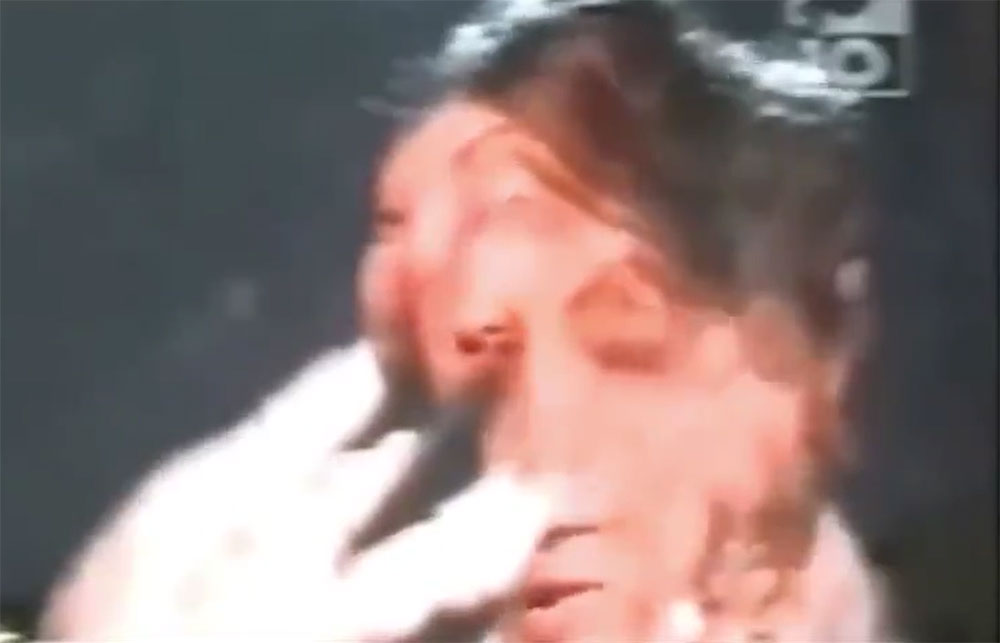 Click image for video
WE ARE MYSTERY BABYLON
PART 2 DANA ASHLIE
Published on Oct 9, 2017
Pure unadulterated Bible prophecy meets Truther Movement -Take One.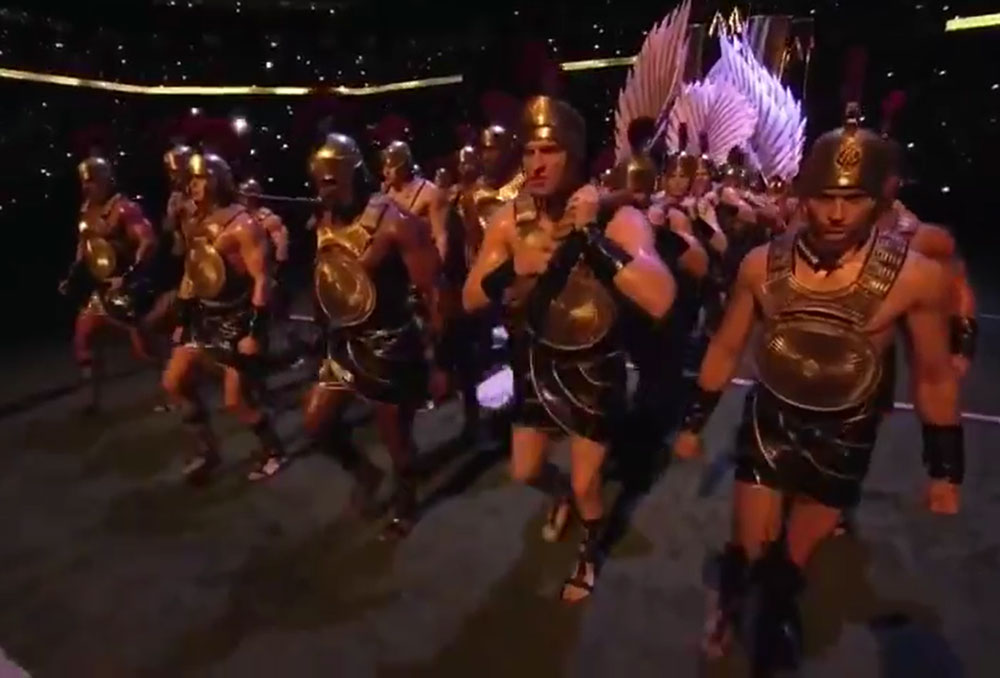 Click image for video
WE ARE MYSTERY BABYLON
PART 3 DANA ASHLIE
Published on Oct 9, 2017
Pure unadulterated Bible prophecy meets Truther Movement -Take One.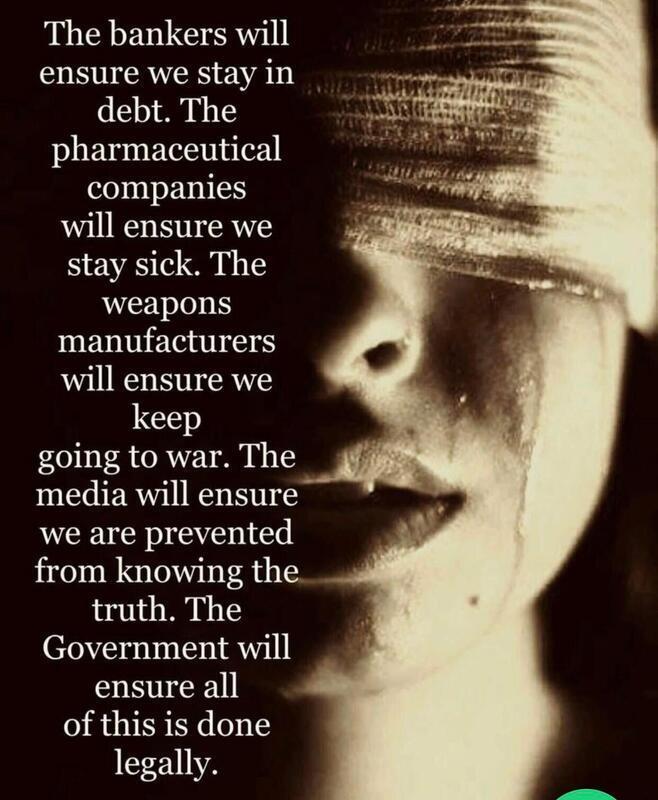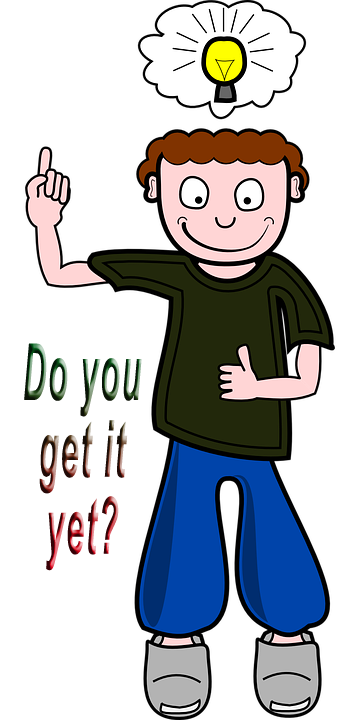 This website is always
'work in progress'
your contributions
corrections
suggestions
invited
Send files or messages direct to
redpilledtruthers@gmail.com
Browse in safety
This website does not collect
any information or leave cookies
email: redpilledtruthers@gmail.com
Contact Red Pilled Truthers