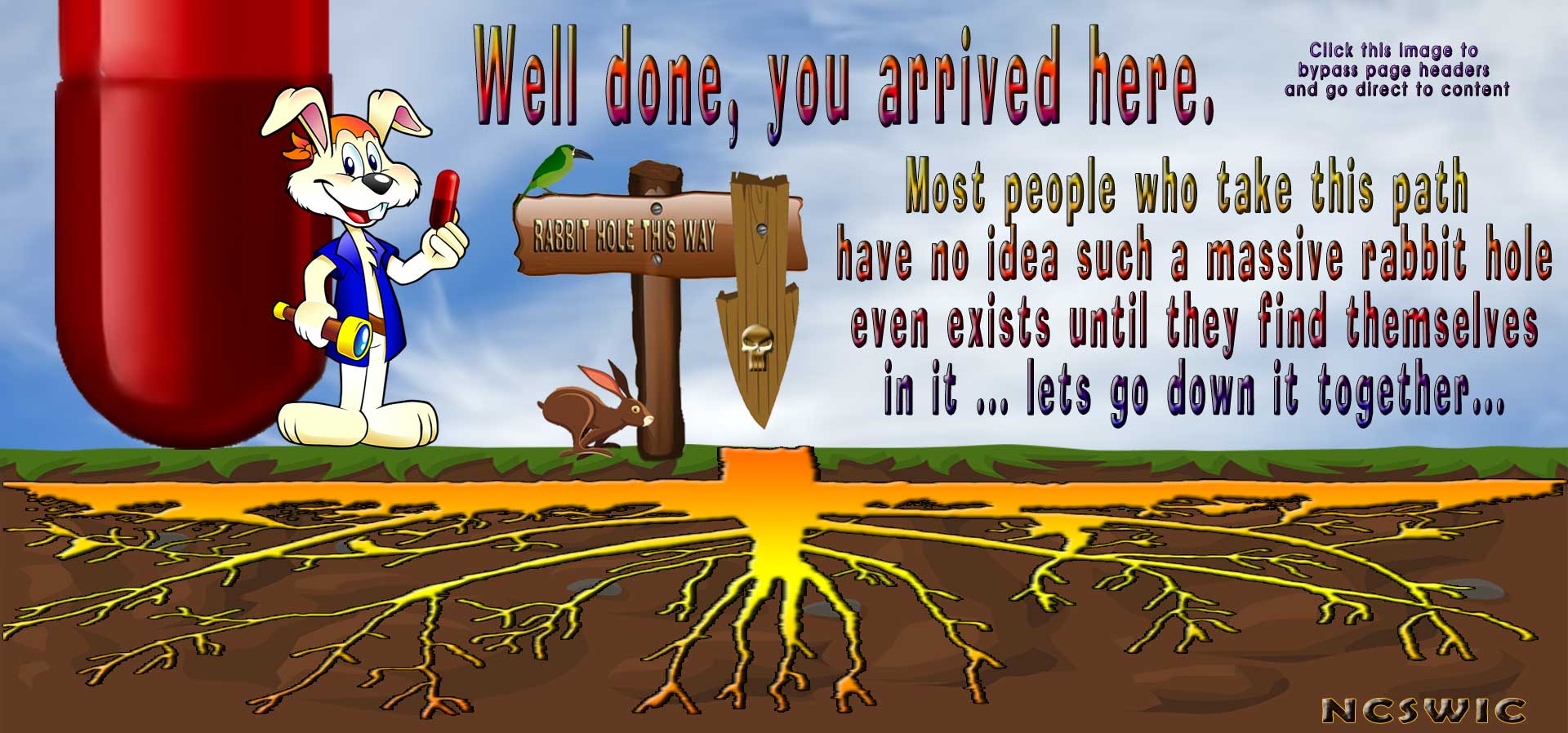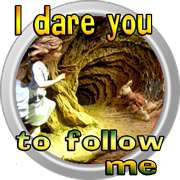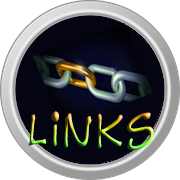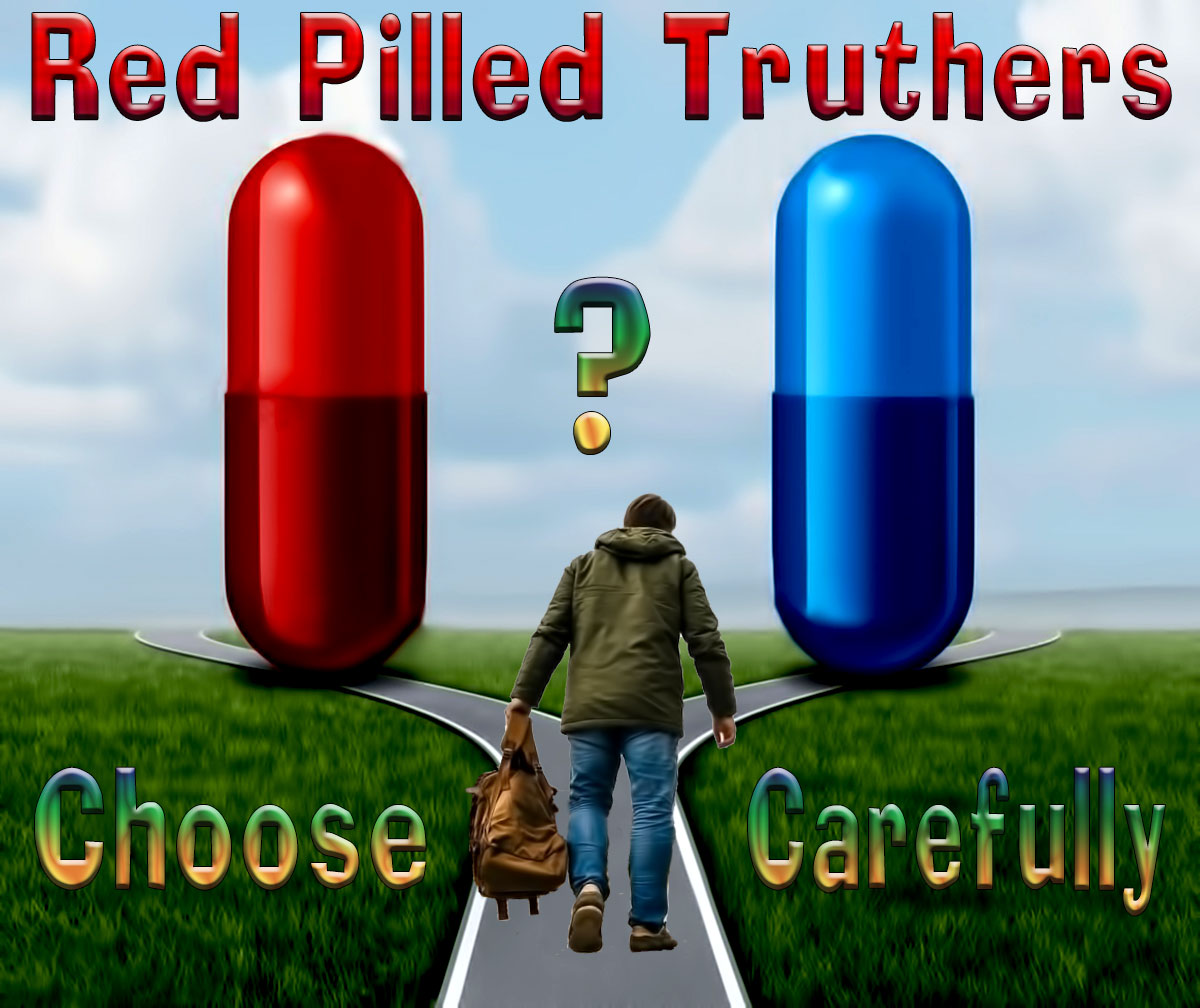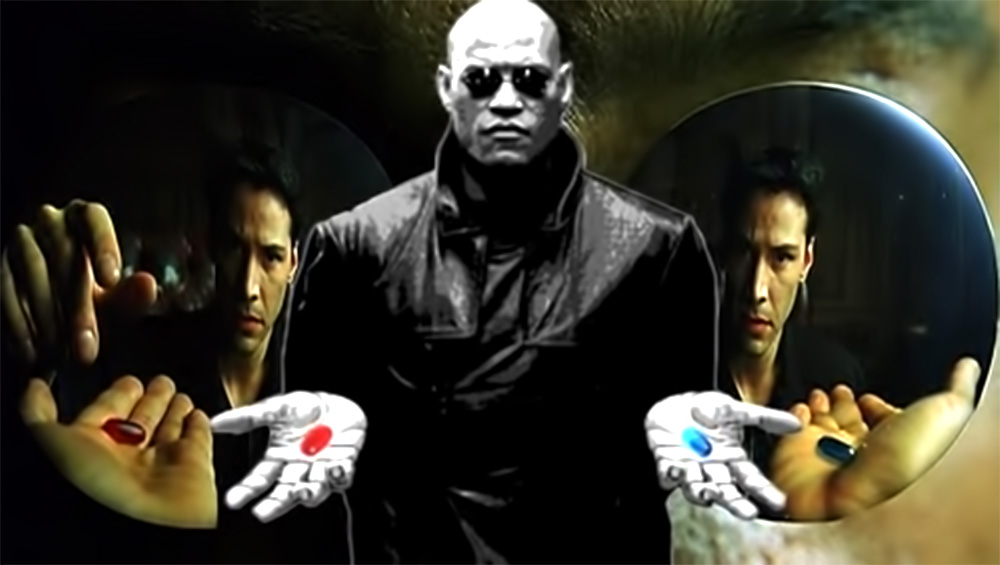 click this image for video
"Let me tell you why you're here…
You're here because you know something.
What you know you can't explain,
but you feel it.
You felt it your entire life
that there's something very wrong with the world.
You don't know what it is—but it's there,
like a splinter in your mind,
driving you mad…".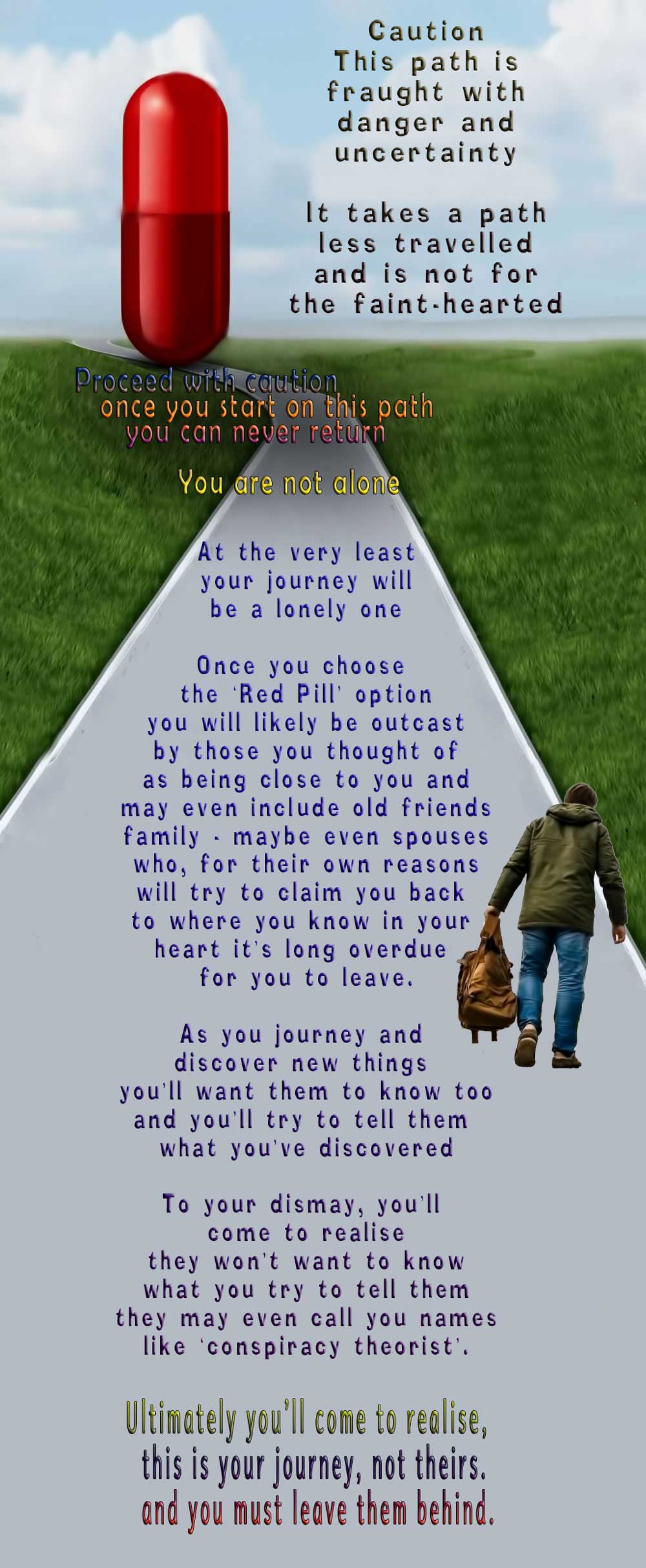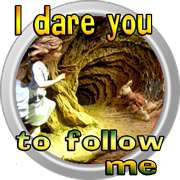 Go to Rabbit Hole Grand Central for links to all pages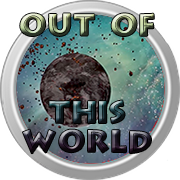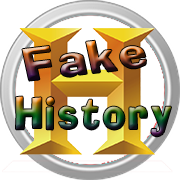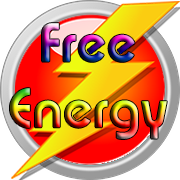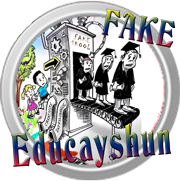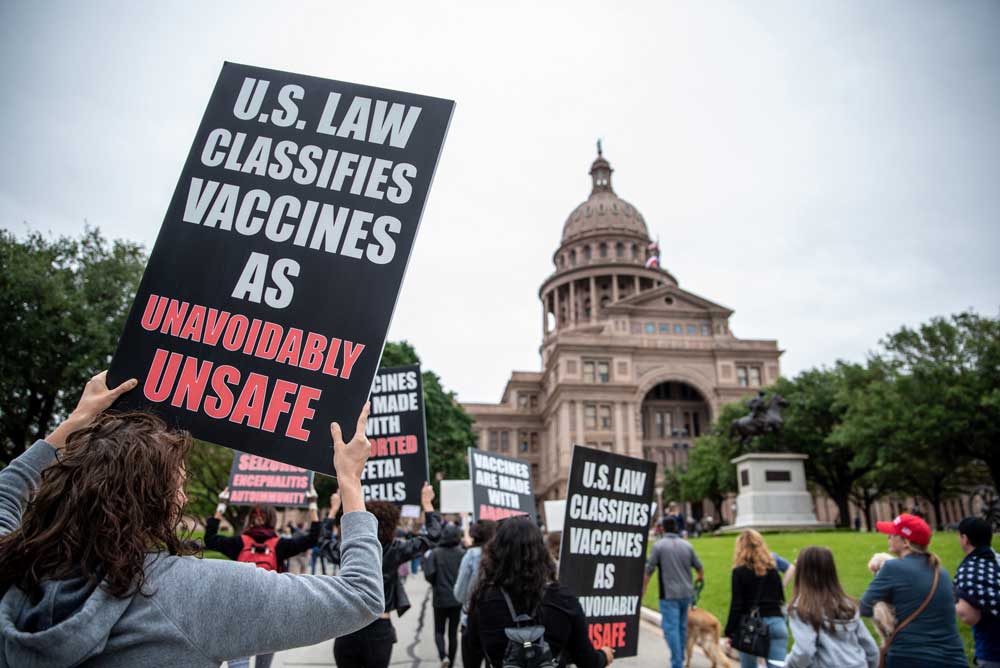 click image for video
September 2022
author unknown
RISE OF THE PEOPLE
It's HAPPENING
and been HAPPENING!!!!
POLICE, Sheriff's rise against the vaccines and mandates/// many have quit because of forced vaccines mandates and are banding together……( Things are underway / _EVENTS}
MORE AND MORE DOCTORS are coming out out the vaccines and starting to defy the mandates/hundreds of thousands of Doctors across the World are speaking up .. Nurses are coming together and creating Forces to sue the government for vaccines mandates….( These awakenings in the health sector was minimal last year..
But this year.. The tides are turning…..)
SOLDIERS/VETERANS are coming together and getting ready to form front lines against the TYRANNY and vaccines and passports.
(Some videos floating around with over 6 hours of SOLDIERS saying fuck NO! To vaccines..) These soldiers are banding together with those who been discharged from the military over declining vaccines…
Pilots world wide are defying the MANDATES,
And banding together.. And several sectors of shipping and delivery services Workers are banding together to defy the MANDATES and vaccine passports…
In many countries… Media stars, CELEBRITIES are coming out more and more everyday against vaccines and using their platforms to speak up against the TYRANNY..etc. Joe Rogan, Russell Brand,, Sports stars.. Singer's.  etc…
And is growing…
Law suits into the hundreds of millions have been filed against the governments and health care organizations across the world against illegal firings, forced mandates, Emotional distress.. etc.
– Where the flu went in 2020?
– Why the global death count didn't change in 2020?
– Why Covid didn't wipe out the homeless population?
– Why billions of healthy people were quarantined for the first time in history?
– Why the inventor of the PCR test Kary Mullis was silenced and then died in 2019?
– Why the PCR test amplification "PCR primer genome sequences" were applied for multiple times (an extremely wide genome scope) in order to provide a high probability for false positives by the WHO's Christian Drosten?
– Why the highly respected co-creator of mRNA technology Dr Malone was suddenly censored for calling covid narrative in to question??
– Why nobody is outraged by the human rights abuses in Shanghai, simply because not covered truthfully in the TV news? Only Ukraine non stop (repetition)
– Why Covid avoided Africa?
– Why Covid avoided places that didn't lockdown?
– Why a piece of fruit and a goat tested positive?
– Why the majority of positive cases at the beginning of the pandemic were people who hadn't left their homes?
– Why lockdowns did NOTHING to slow the spread?
– Why the vaccines did NOTHING to slow the spread?
– Why we've seen a 1,100% spike in myocarditis in children
– Why football stadiums were filled with mask-less people while our children were muzzled in the classroom?
– Why the violent riots of 2020 weren't "super spreader events"?
– Why the MSM doesn't cover the millions of adverse reactions and tens of thousands of deaths reported to VAERS?
– Why yellow card and VAERS events are referred back to their GP/MD and not to the event reporting portals.
– Why the JCVI suggested to "not vaccinate children", but this was over ruled by Chris Whitty who accepted £30 Million+ in bribes from Billionaire oligarchs with Vaccine Investment interests.
– How government friends and family had pharmaceutical companies already set up to bulk order PPE and launder public money through their private companies, making multi millions. As if it was pre organized and they managed to win these lucrative contracts, then excess PPE was burned at facilities that government officials were co-investors of.
– How nurses in "over run hospitals" had time to make Tik Tok dance videos at the height of a supposed pandemic.
– How having large crowds clapping on and around a London bridge (including police and paramedics etc) was encouraged whilst we are told to keep distance.
– Why a lawyer was jailed in France on "treason" for assisting the World's Top Corruption and Medical Lawyer Reiner Fuellmich (took down Deutsche Bank and Volkswagen on corruption charges from a U.S. court fined multiple Billions). Fuellmich's team spotted Vaccine patterns exposing Hot Batches and a psychological model called "The Endorser Effect". So not everybody had a negative vaccine reaction, causing those people to promote the experimental vaccines.
– WHY SO CALLED "CONSPIRACY THEORISTS" WERE RIGHT ABOUT ALMOST EVERYTHING AND YOU STILL REFUSE TO ACKNOWLEDGE IT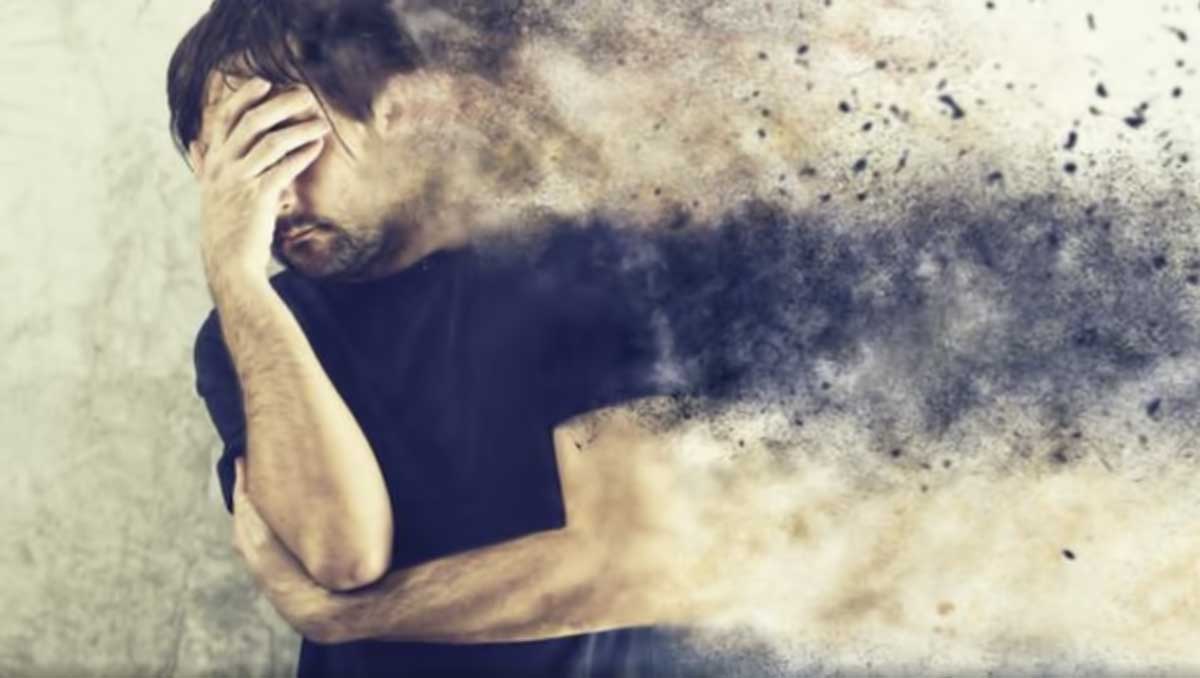 Click image for video
THE SEQUEL
TO THE FALL OF THE CABAL
PART 25: COVID-19
TORTURE PROGRAM
Covid-19 was not a killer virus.
The MSM was the real virus.
When the CDC, NHS, and other 'health care' organisations did a recount of the amount of deaths truly connected to Covid-19, it turned out to be nothing more than a mild flu.
How did the authorities brainwash the people into believing their lies?
By means of an effective torture program, as confirmed by Amnesty International and others.
Eight ways to effectively torture people into obedience had been let loose on the population.
Most people succumbed.
Don't miss this episode in order to understand how the human mind works and how it could ever get to this point.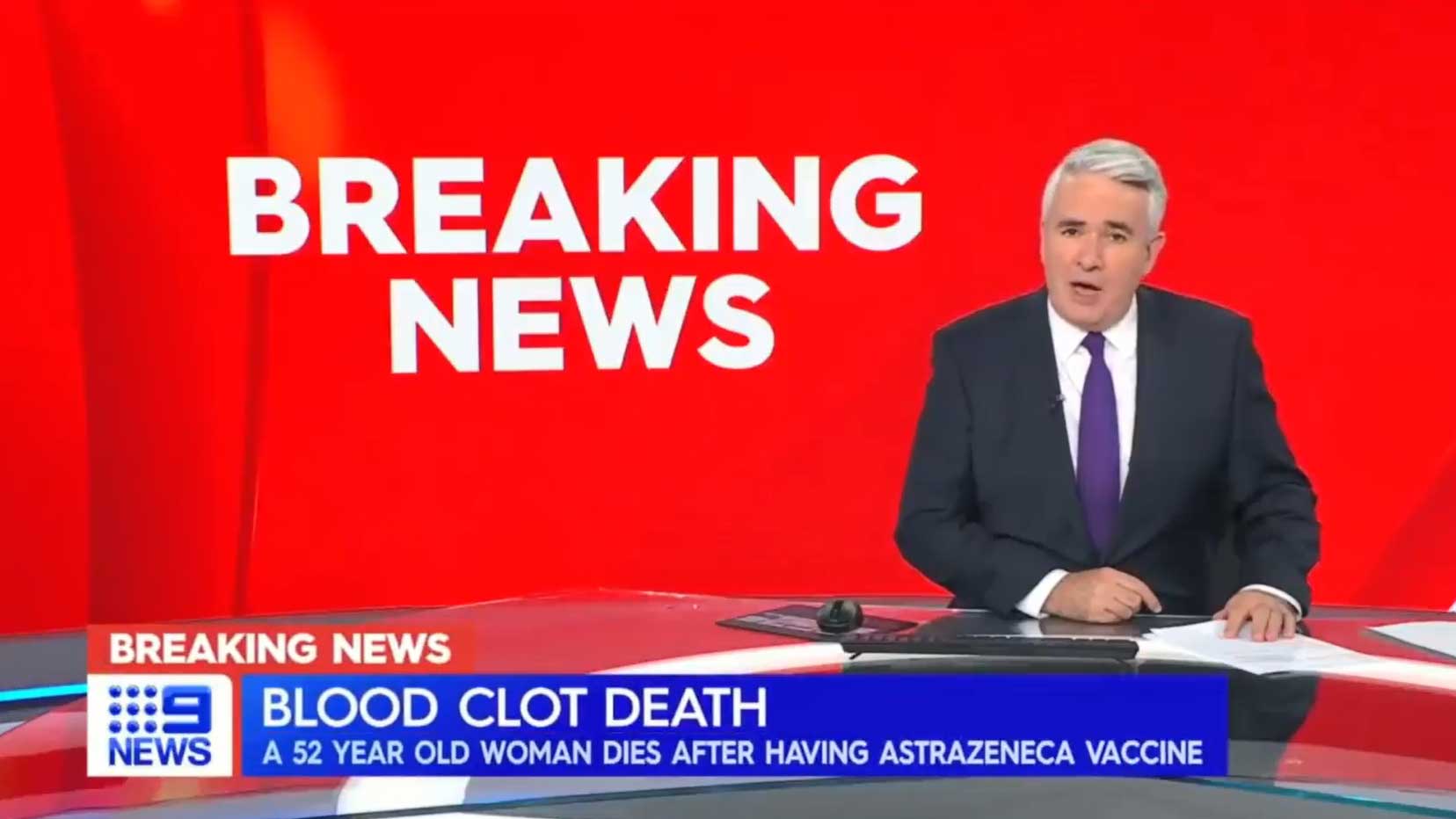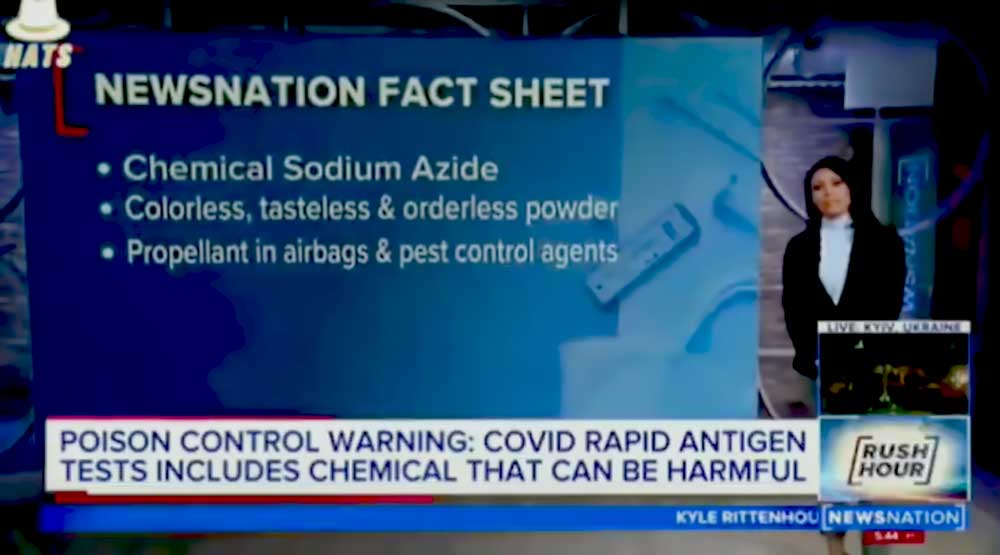 click image for video
Brett Sutton
Australian Health Minister
* Vaccines don't work *
*Use Oral medications*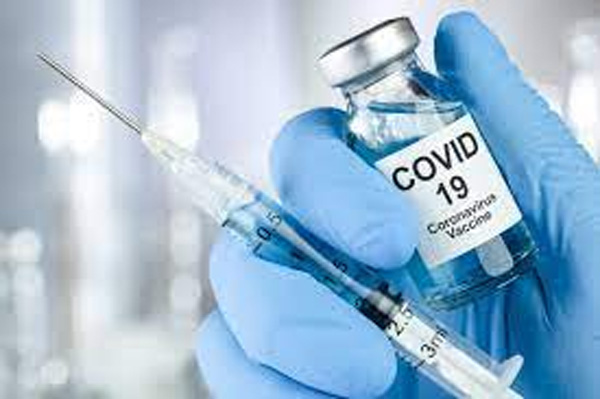 Surgical Neurology International

Covid Update
what is the truth?
The COVID-19 pandemic is one of the most manipulated infectious disease events in history, characterized by official lies in an unending stream lead by government bureaucracies, medical associations, medical boards, the media, and international agencies.
We have witnessed a long list of unprecedented intrusions into medical practice, including attacks on medical experts, destruction of medical careers among doctors refusing to participate in killing their patients and a massive regimentation of health care, led by non-qualified individuals with enormous wealth, power and influence.
For the first time in American history a president, governors, mayors, hospital administrators and federal bureaucrats are determining medical treatments based not on accurate scientifically based or even experience based information, but rather to force the acceptance of special forms of care and "prevention"—including remdesivir, use of respirators and ultimately a series of essentially untested messenger RNA vaccines.
For the first time in history medical treatment, protocols are not being formulated based on the experience of the physicians treating the largest number of patients successfully, but rather individuals and bureaucracies that have never treated a single patient—including Anthony Fauci, Bill Gates, EcoHealth Alliance, the CDC, WHO, state public health officers and hospital administrators.
The media (TV, newspapers, magazines, etc), medical societies, state medical boards and the owners of social media have appointed themselves to be the sole source of information concerning this so-called "pandemic". Websites have been removed, highly credentialed and experienced clinical doctors and scientific experts in the field of infectious diseases have been demonized, careers have been destroyed and all dissenting information has been labeled "misinformation" and "dangerous lies", even when sourced from top experts in the fields of virology, infectious diseases, pulmonary critical care, and epidemiology.
These blackouts of truth occur even when this information is backed by extensive scientific citations from some of the most qualified medical specialists in the world.[23] Incredibly, even individuals, such as Dr. Michael Yeadon, a retired ex-Chief Scientist, and vice-president for the science division of Pfizer Pharmaceutical company in the UK, who charged the company with making an extremely dangerous vaccine, is ignored and demonized. Further, he, along with other highly qualified scientists have stated that no one should take this vaccine.
click for full article PDF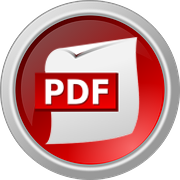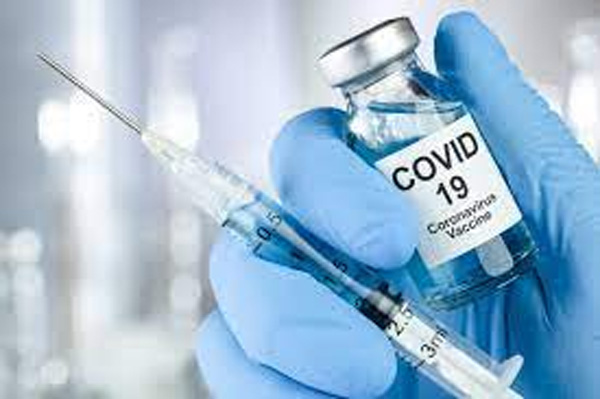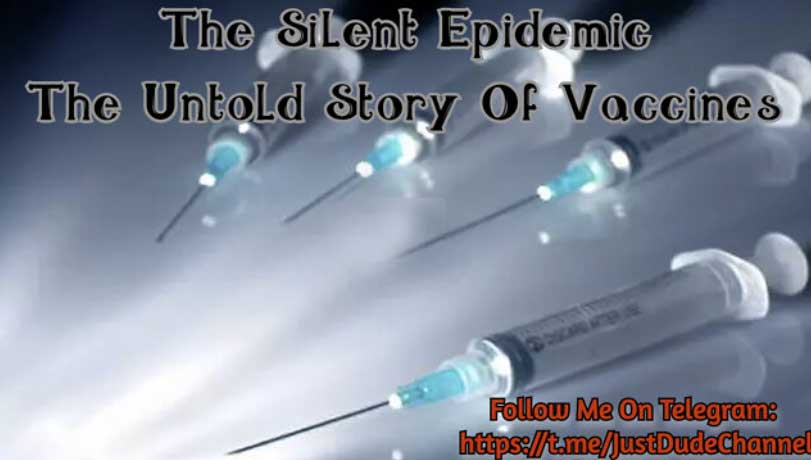 Click image for video
The Silent Epidemic
The untold story of vaccines
Silent Epidemic, By Award Winning Film Director Gary Null, Is The First Documentary To Investigate Thoroughly The True Medical Record And The Historical Evidence About Vaccine Marvels.
Conventional Medicine Has Herald The Invention Of Vaccines As A Miracle Of Modern Science. It Claims That Vaccines Have Been Proven To Prevent And Eradicate Infectious Diseases.
We Are Told That Vaccines Are Safe And Effective, And That "Herd Immunity" Can Be Achieved If A High Percentage Of A Population Is Vaccinated. However, Does The Science Support These Claims, And What Are The Untold Consequences?
Today Developed Countries, Particularly The US, Are Experiencing Unprecedented Increases In Childhood Illnesses: Neuro-Developmental Disorders, Diabetes, Asthma And Allergies, and Autoimmune Diseases.
Simultaneously, Children Are Being Exposed To More Vaccinations Than At Any Other Time In History.
Interviewing Leading Private Physicians, Pediatricians, Immunologists, Biomolecular Chemists, Parents Of Vaccine-Injured Children, And Legal Experts Voicing Opposition To Human Rights Violations Over Mandated Vaccination, The Film Deconstructs The Conventional Vaccine Hypothesis.
What Goes Into The Making Of A Vaccine That Is Being Injected Directly Into The Blood Stream? Rather Than Worthy Of Praise, Vaccine Health Risks Have Become A Scourge Injuring Untold Numbers Of Children, Adults, And Families. Viewers Will Be Introduced Into The Primitive Technology For Making Vaccines, Their Life-Threatening Ingredients, and The Hidden Story Federal Health Agencies Don't Want You To Know. For People Who Have Accepted Vaccines' Promises, Silent Epidemic Will Certainly Make Them Rethink Its Mythology
An Internationally Renowned Expert In The Field Of Health And Nutrition, Gary Null, Ph.D. Is The Author Of Over 70 Best-Selling Books On Healthy Living And The Director Of Over 100 Critically Acclaimed Full-Feature Documentary Films On Natural Health, Self-Empowerment, And The Environment. He Is The Host Of "The Gary Null Show" The Country's Longest Running Nationally Syndicated Health Radio Talk Show Which Can Be Heard Daily On Progressiveradionetwork.com And Weekdays On WBAI.
Click image for video
VIRUS GERM THEORY EXPLAINED
YOU CAN'T CATCH
or
SPREAD A DEAD VIRUS!
Covid virology fraud
explained in 19 minutes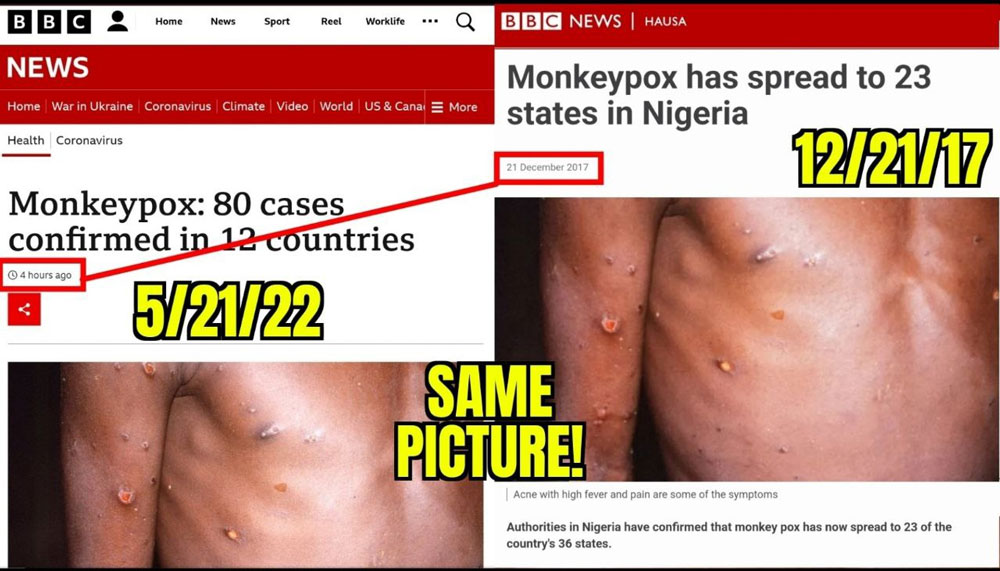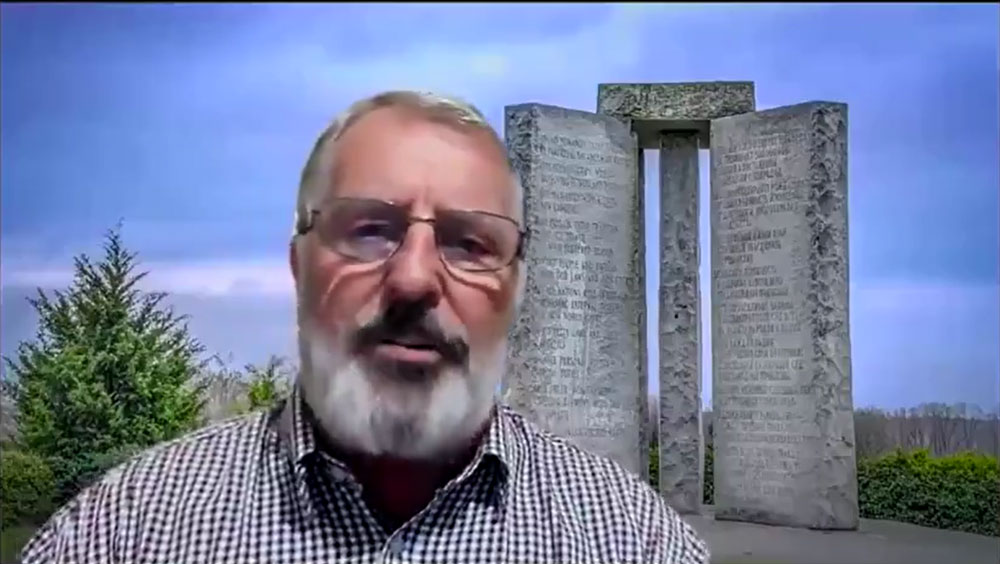 Click image for video
SO MANY PEOPLE NEED TO UNDERSTAND
… WHAT THE HELL HAS JUST HAPPENED?

Quote: "The New World Order Agenda just happened!…..it just came in the form of the CONvid-19 crisis.
The planned CONvid crisis was just the Trojan Horse.
You can check out the Pfizer vaccine side effects documents (that they were recently forced by a court order in the USA to release) here: https://phmpt.org/pfizers-documents/ https://phmpt.org/wp-content/uploads/2021/11/5.3.6-postmarketing-experience.pdf VAERS – Vaccine Adverse Event Reporting System: https://vaers.hhs.gov/ UK's Yellow Card Scheme – Vaccine injury/death reporting system: https://yellowcard.mhra.gov.uk/ 
The cover up continues – Share this with all vaccinated, who have been lied to by their doctors https://is.gd/roU1Mw ~ Whistleblower: Hospitals killing for organs, "This is absolutely evil and a crime against humanity!" https://is.gd/NXRVVi ~ Bombshell: Pfizer vaccine study's massive list of "Adverse events of interest" https://is.gd/Mn3dxG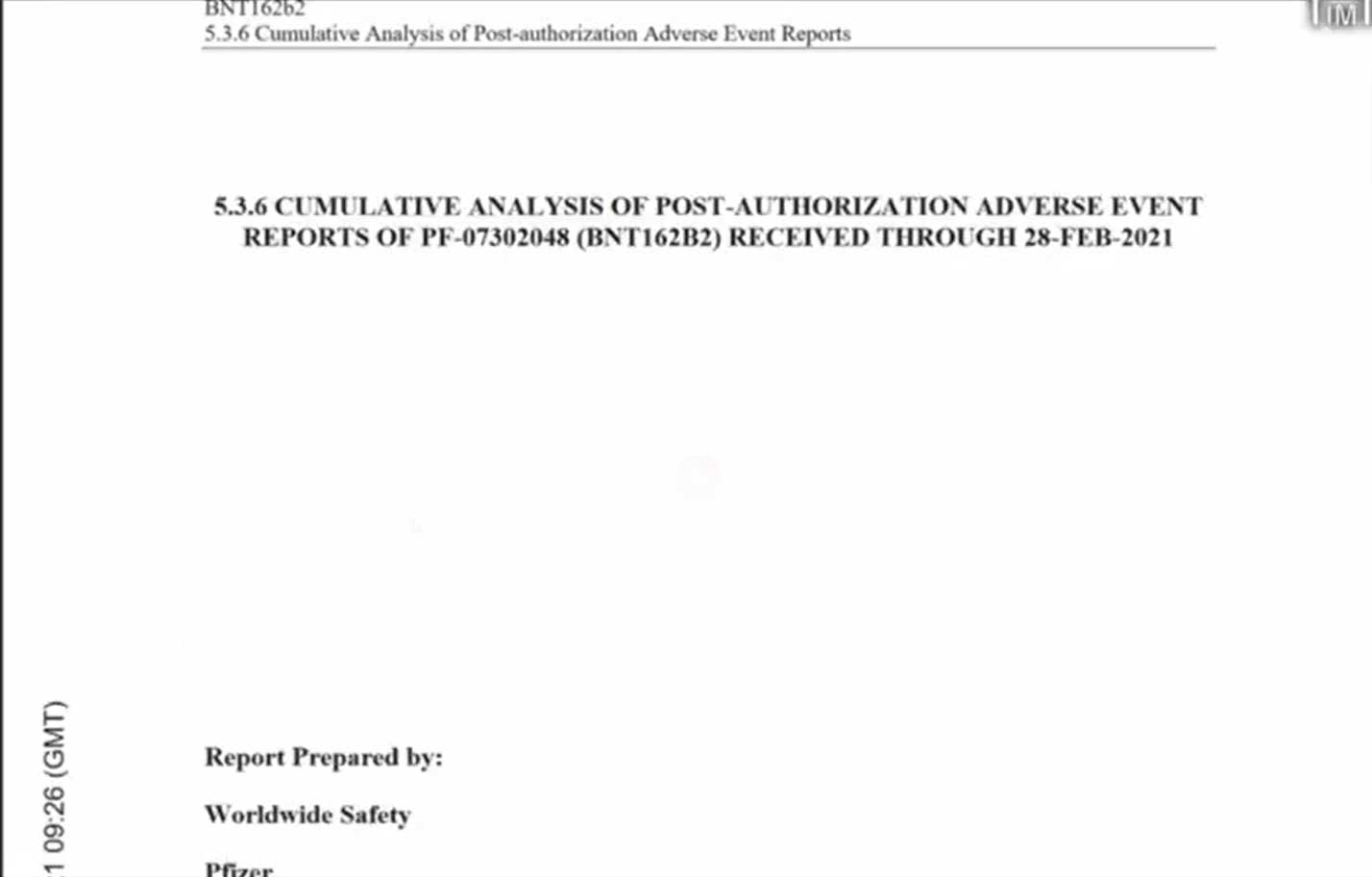 Click image for video
PFIZER VACCINE STUDY'S MASSIVE LIST OF
"ADVERSE EVENTS OF INTEREST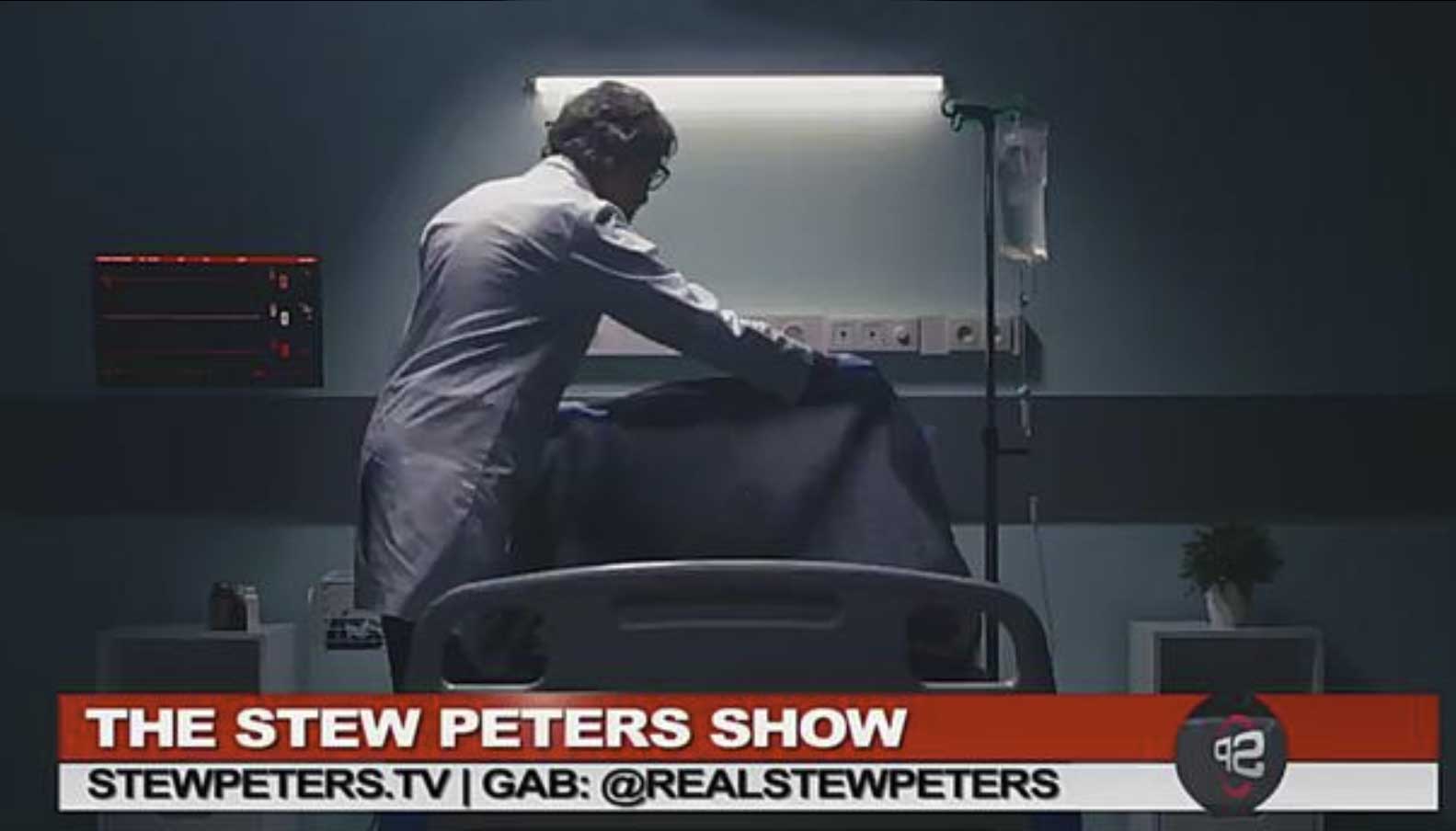 Click image for video
WHISTLEBLOWER: HOSPITALS KILLING FOR ORGANS,
THIS IS ABSOLUTELY EVIL AND A CRIME AGAINST HUMANITY!

January 19, 2022
This is Absolutely Evil and a Crime Against Humanity
Our next guest wants to remain anonymous, for understandable reasons. She's a nurse in California, which might as well be Stalinist Russia for how it treats its inhabitants.
Our whistleblower says she sees the same pattern repeat over and over: Patients get put on remdesivir and another deadly "medicine," Vancomycin, which also damages the kidneys.
Nobody is getting adequate nutrition or IVs. Nobody is given a nebulizer.
Nobody gets antibiotics. The patients would end up dying from this, then the doctors rush in and rip their organs out since they're donors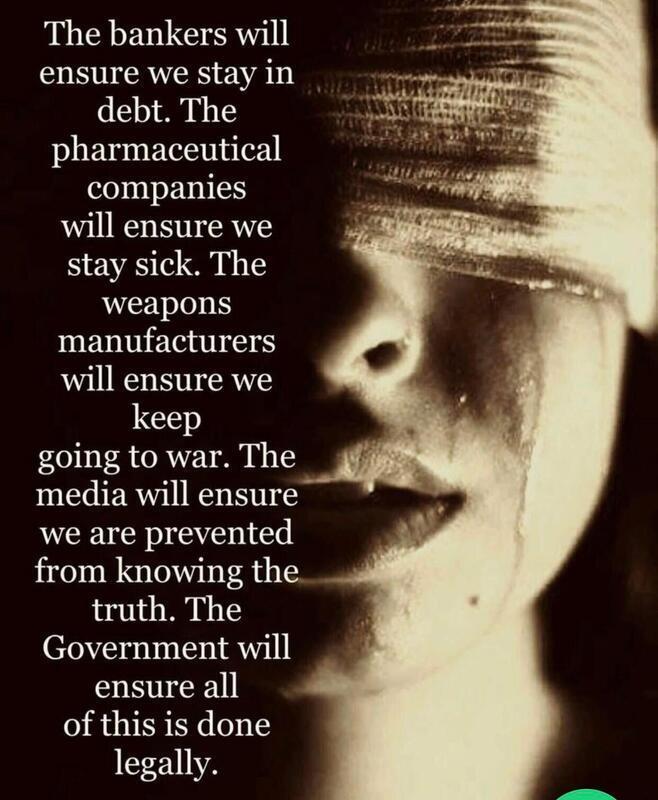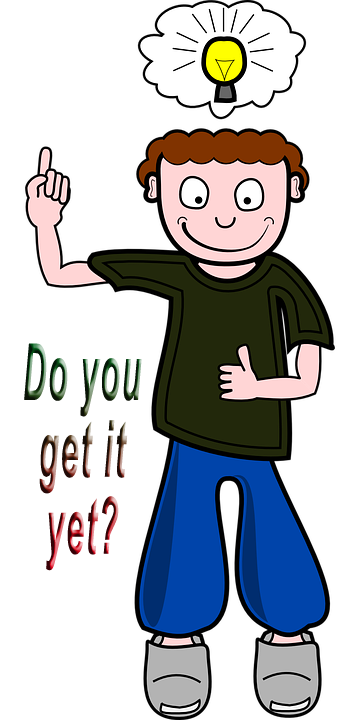 This website is always
'work in progress'
your contributions
corrections
suggestions
invited
Send files or messages direct to
redpilledtruthers@gmail.com
Browse in safety
This website does not collect
any information or leave cookies
email: redpilledtruthers@gmail.com
Contact Red Pilled Truthers