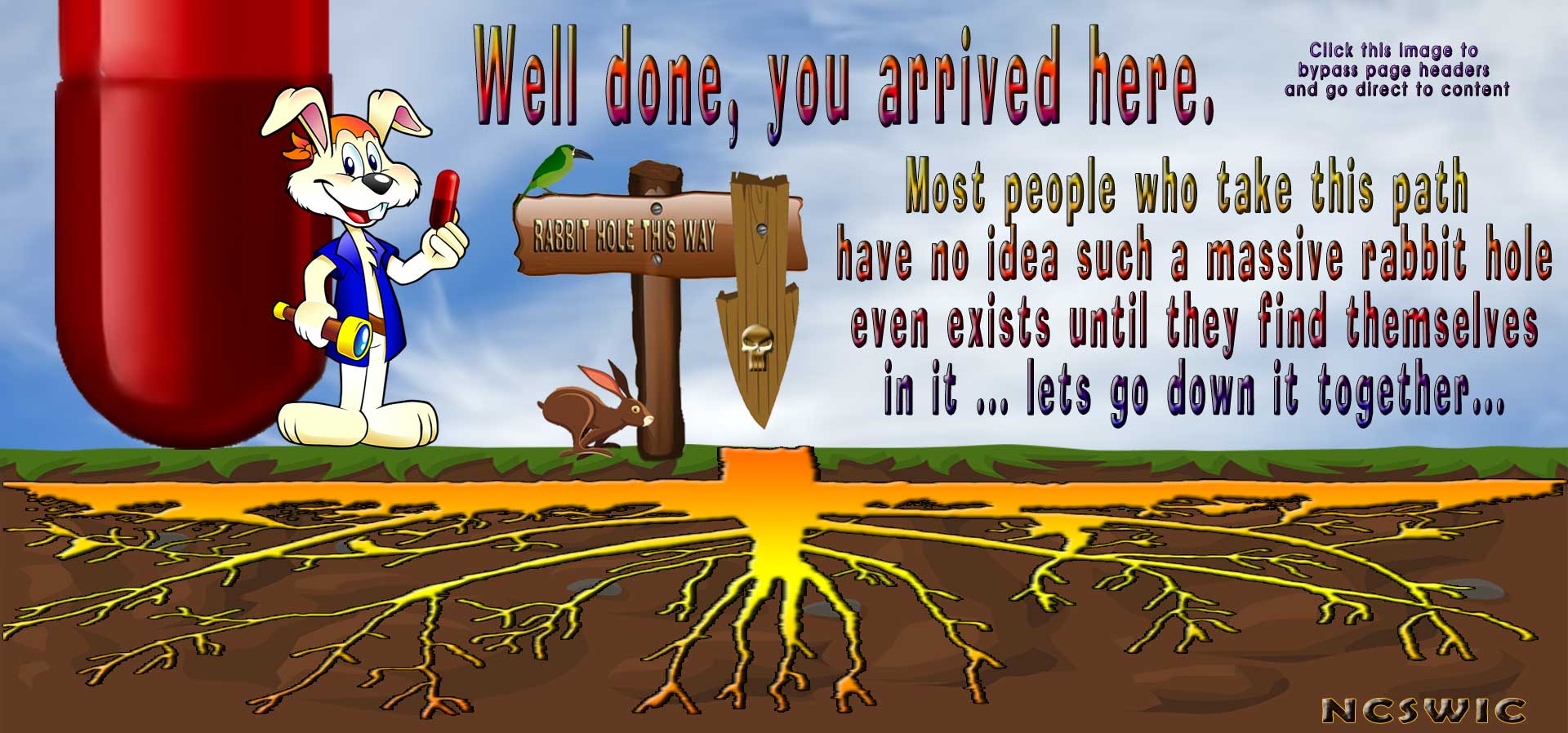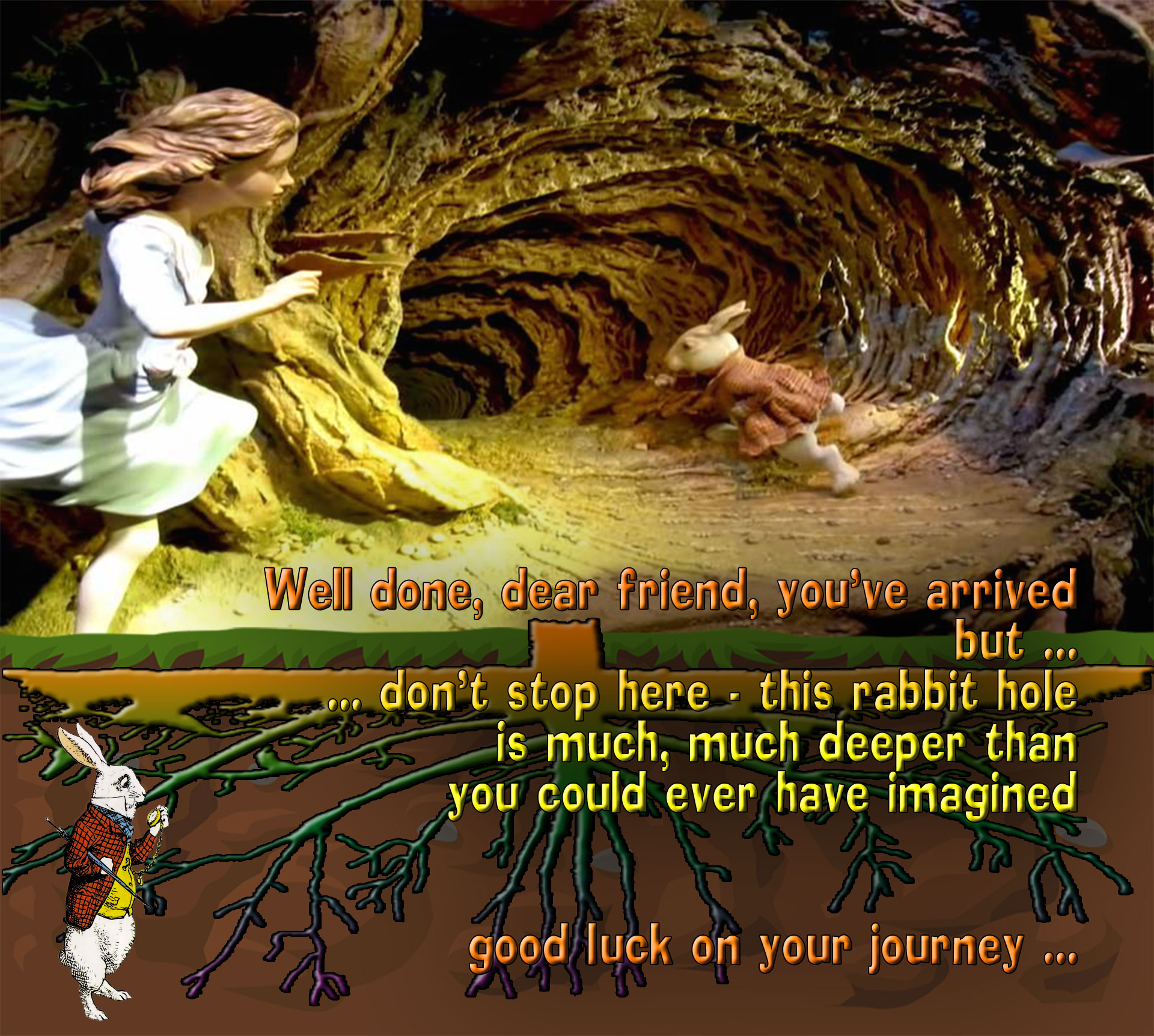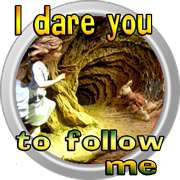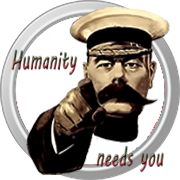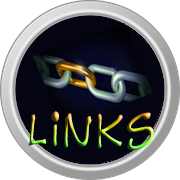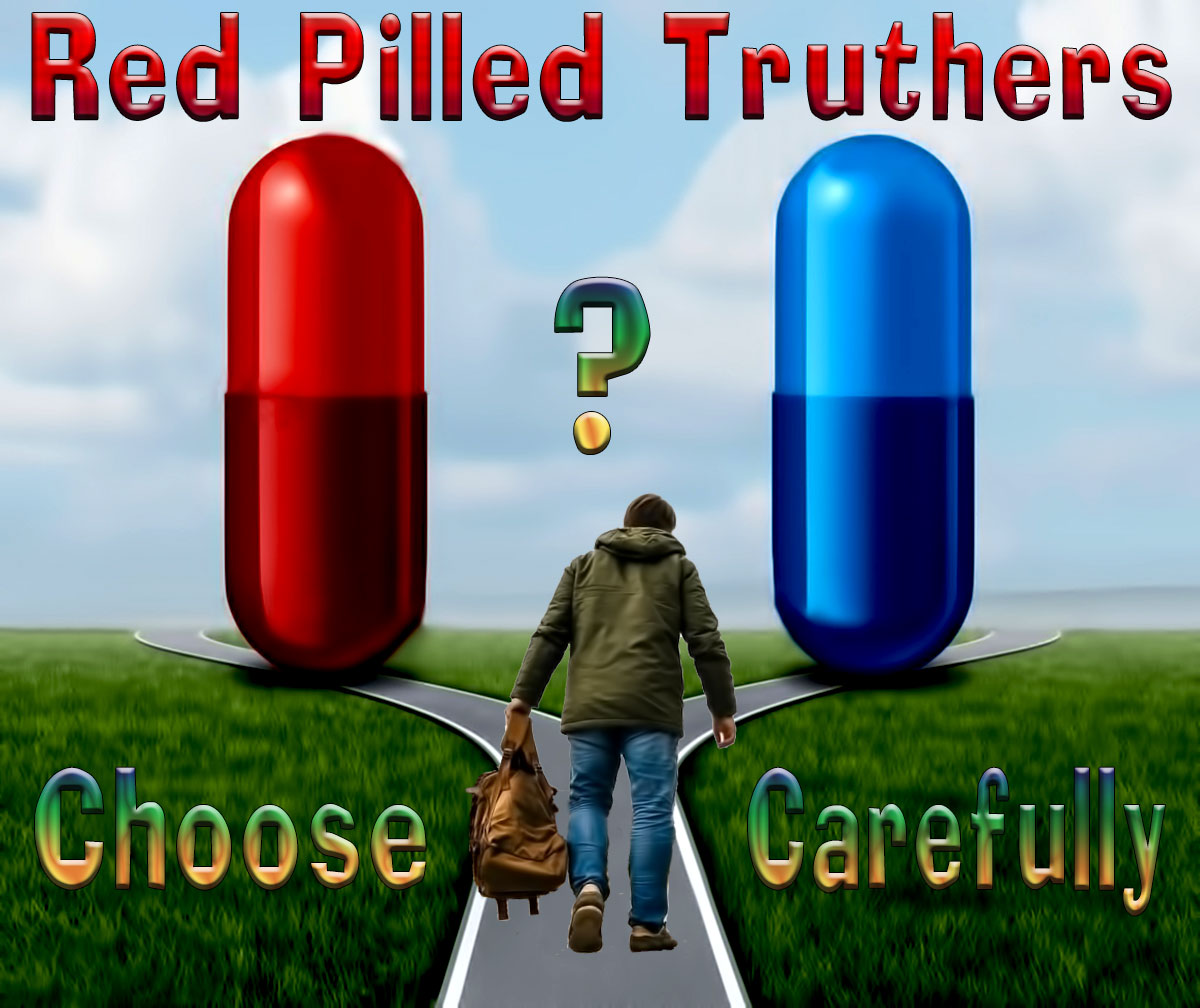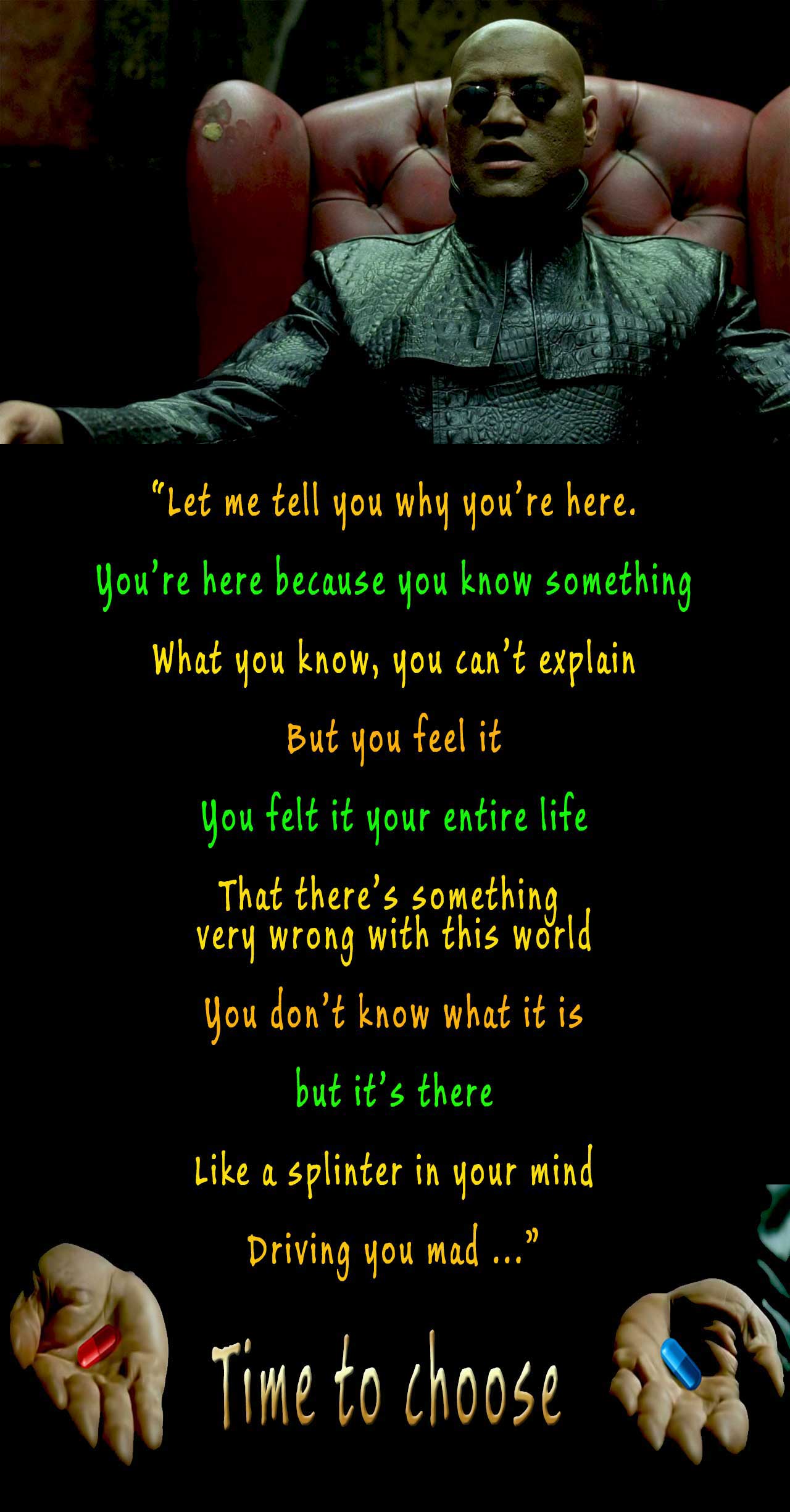 click this image for video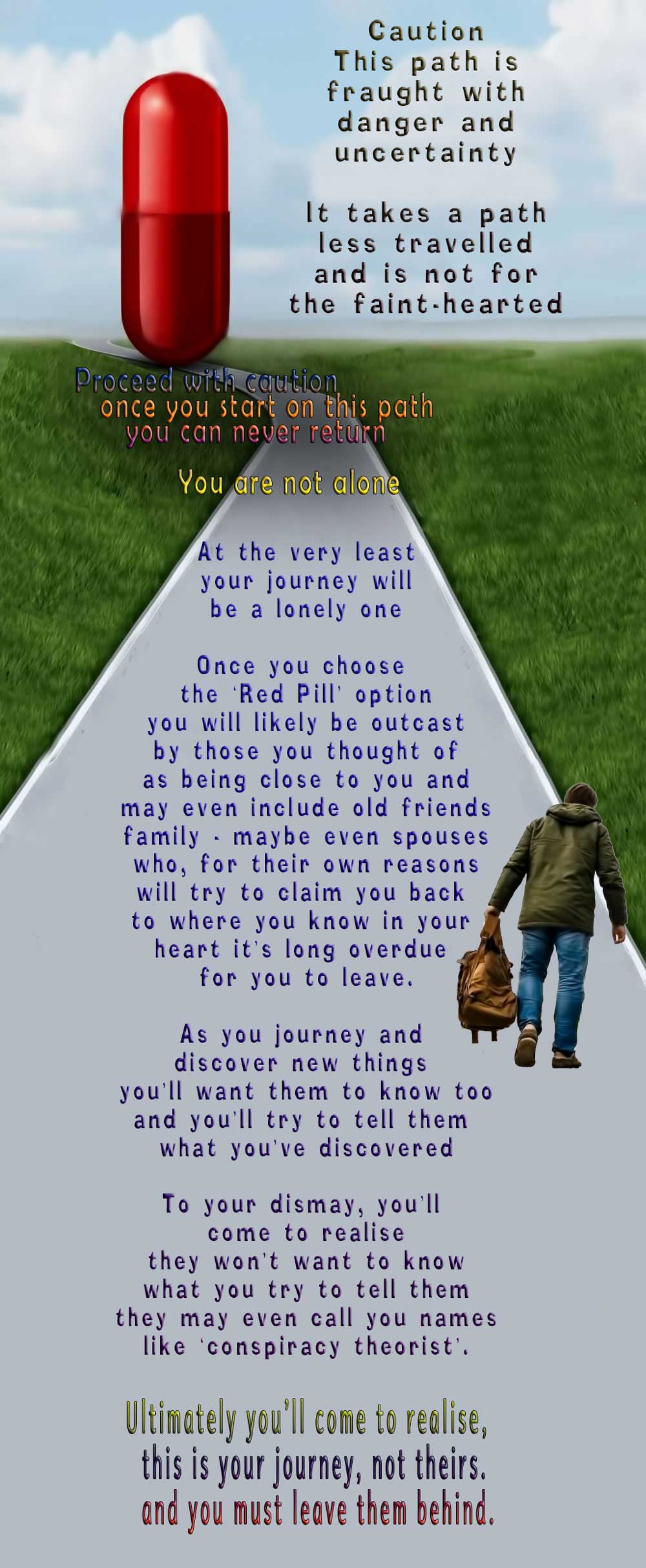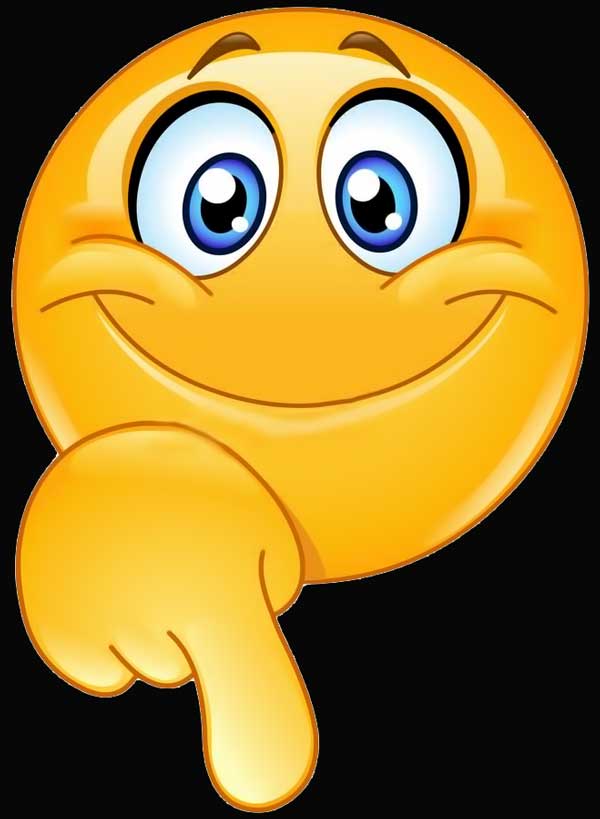 click the image below for ALL
website-page navigation buttons
or scroll down to continue
website introduction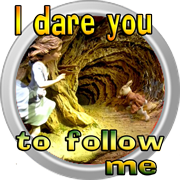 Go to Rabbit Hole Grand Central for links to all pages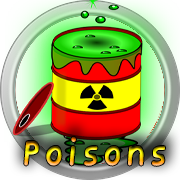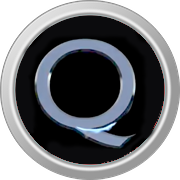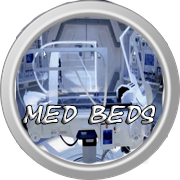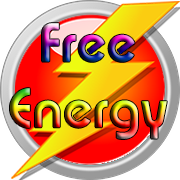 Quantum Financial System (QFS)
Blockchain Watermark Explained
Voter Fraud Election Sting
containing
QFS Blockchain Watermark
is more than meets the eye!
Trump's plan for the "Reset"
deployed to expose voter fraud
The reason I am posting on this subject is because, as I see it, it is related to the Financial Reset and may be in conjunction to the Global Reset.
I am hoping that it will be a true protection of individuals currency, in whatever form you prefer, that we will be protected from the Federal Reserve and the Global Bankers.
The Quantum Financial System (QFS) is designed to protect our hard earned dollars, individually, because they each contain this code, and protect us from monetary asset forfeiture by the International Cabal.
The documents re-inforce that fact that it is backed by gold and levels the playing field across the U.S. Dollar, Yen, and EU currency.
Although there is a focus on AI, we must remember that these systems can be used for GOOD! This system appears to be set up to do just that!
Quantum Financial System (QFS) is building a Virtual Private Network (VPN) for the Cross-Border Interbank Payment System (CIPS). It's a network based on Sovereignty and Commerce.
The Trump Administration was committed to the Quantum financial System, and to unleashing its incredible potential for U.S. economic growth, technological advancement, and national security.
To coordinate a national research effort encompassing Federal agencies the academic community, and industry leaders already underway the White House National Quantum Coordination Office has released A Strategic Vision for America's Quantum Financial System Networks.  
February 2020
Quantum Financial System (QFS) provides pristine clean integrity in the movement of funds from Central Banking sources to destination accounts.
The QFS will cover the new global network for the transfer of asset backed funds and can replace the US- Centrally Controlled SWIFT System.

Click HERE for full article
A NEW EARTH
CURRENCY CHANGE
It's all about who's running the financial system!
FROM DARK TO LIGHT
entire planet.
The greatest re-distribution of wealth
the world has ever seen.
AN ANCIENT DEAD SYSTEM
We will never go back to the old currency system
No more printing money out of the blue
All existing fiat money is being replaced
The Central Bank system will no longer be owned by the Federal Reserve
The Cabal department's entire former slavery financial system is dead!
No more paper notes (fiat)
No more SWIFT
No more monetary slavery!
As we exchange our old Fiat coins for the new gold-backed coins, we are actually exchanging the entire old Cabal Debt Slavery Financial System for a new Financial System supported by QFS Gold.
GCR – THE GLOBAL CURRENCY RESET
Gold/Precious Metals and Nesara/Gesara.
Two different factors for the GCR event:
Factor 1: The RV (the revaluation of world currencies)
Factor 2: The Quantum Financial System
In order for rainbow coins, bonds or ISO20022 assets to start moving in value, physical precious metals must first undergo a reassessment! Once the new assessment is defined, the weight of compliance with Basel III + Bretton Woods 3 will bring legitimacy to everything else, triggering ISO20022 regulation.
GOLD STANDARD (asset-backed currencies)
Physical and digital assets
Independence from existing centralized systems
All other systems will be obsolete
Protection against corruption, usury and manipulations
CBDC (Central Bank Digital Currency). Sovereign digital currency for each country
Digital assets backed by precious metals (gold, silver, copper, platinum, etc.)
Rainbow Coin – Treasure rainbow banknotes tracked
Instant digital payments via QFS
Death in Dollar, Pound and Euro – DS
Death of BTC, ETH and Tether – DS
Rise of the Phoenix. XRP, XLM and XDC – WH military blockchains
FACTOR 1: REVALUATION
209 countries signed a treaty to redefine the value of their currency
Even coins. Ex: 1 Dong for 1 Dollar
Level playing field for everyone
Unprecedented prosperity fund release for We The People
Humanitarian projects – wealth transformation – reconstruction
"Share the Wealth Redistribution Program" to every individual on Earth
Currencies: Iraqi Dinar, Vietnamese Dong and Zimbabwe ZIM.
Stellar Network – Bringing banking to the unbanked around the world. Designed to help ALL humanity! Connected to the RV. Military OP.
Basel III
A worldwide standard that enhances international banking regulation structure, greatly improving risk management and promoting transparency
Gold moving from asset tier 3 to tier 1, which allows physical gold in bars form to be accounted for at 100% of the amount for booking purposes
Due to the 2007-2009 financial meltdown, Basel III was introduced
International regulatory framework for banks
Deadline on June 28, 2021
The requirement that banks maintain a minimum capital value of 7% in reserve
Require banks to hold unencumbered physical gold valued at 100%
This will make banks less profitable as they will no longer be able to make money about the interest rate
Basel III Breton Woods 3
BW3 = A move from FIAT to a commodity-based monetary system, where currencies needs to be supported
With BW3 – The US Dollar is no longer being set as the world reserve currency
According to Credit Suisse BW3 started in March 2022 when sanctions and freezing of its Dollar reserves started to rain down on Russia for invading Ukraine
The death of the USD FIAT = The death of the Euro
The Bretton Wood Agreement 1 was established in 1944, when the USD was defined as the world's reserve currency, where you could hold the US dollar and convert it into physical gold at a ratio of 35$ per 1 ounce of
Gold. In 1971, Nixon discontinued the convertibility of dollars into gold and took the monetary system out of the Gold Standard introducing the FIAT system, moving to the BW2.
ISO 20022 STANDARD
An international standard for relaying electronic messages between financial institutions
Created to provide the financial industry with a common platform to send payment messages and exchange payment data
Banks and financial institutions around the world are ready to transition their payment systems from SWIFT to New, highly structured and data-rich ISO 20022 standard.
Better quality and faster payments for everyone in the payment chain
An open standard used by anyone in the financial services industry and implemented on any network
Instant payments
Protocol 19 and 20 – The complete merger with Quantum Systems
○ = Start of regulation. All assets and tokens need to be backed by precious metals
○ Linked to the new ISO20022 Regulation. Breton Woods 3
○ Liquidity
○ The black swan event. NYSE plunged
○ Khazar money back to us the people = Wealth transfer
○ Additional regulation. End price manipulation
○ A complete transformation to QUANTUM TECHNOLOGIES and well underway
installed worldwide
○ Medbeds, internet speed of light, quantum computing, quantum voting, quantum cure etc
FACTOR 2: THE QUANTUM FINANCIAL SYSTEM
Gold-backed currencies and other assets
A digital certificate – exchange the digital currency for a real piece of gold
Gold is used as the leveling factor that protects the diversities within each country
Chinese Elders Gold is support for everyone world currencies
Covers the transfer of asset-backed funds from the world via GPS
(STARLINK)
Quantum Computing
QFS ends corruption, usury and bank manipulation
Bank monitoring – Independent and decentralized
3 main groups: Swiss Banking Group, Indus (BRICS) and the US Space Force
Photonic technology – operating at 3.5 trillion frames per second. Instant payments!
Only ISO certified digital currencies!
CBDC (Central Bank Digital Currency)
Gold bonds
QFS – CBDS (central bank digital currency
Central bank digital payments coins
E-currency of your specific country transferred via a ledger in the QFS blockchain
From Bank A to Bank B or from person A for person B
209 countries signed an agreement on the establishment of e-currency to be a part of the QFS
CBDC transactions will be ignored by military guardians through Starlink acting as commander in chief supervising and making sure that no one using it with bad intentions
No government involvement
Power and politics of us the people
QFS  GESARA – Global Economic Security and Reform Act
It was set to be implemented on 10/11, 2001. Stopped by the Khazarian false flag event of 9/11
Elimination of the national debt of all nations in the world
No taxes. Only a fixed sales tax of around 15% on new items
Forgiveness of mortgages and other banking departments due to illegal government activities
Back to Constitutional Law – Away with Corrupt Maritime Law
New elected leaders – only 10% of current governments
World peace for 1,000 years
Eliminates all current and future nuclear weapons on Planet Earth
Gold standard!
Launch of new hidden technologies – 6,000 Tesla patents. Free Energy
Build and rebuild in all countries with 1950's prices
The power back to We The People. Global prosperity wealth distribution
Odin Project = World EBS (Emergency Broadcast System)
Private and company assets seized
Seized the NYSE
Blocking the property of persons involved in serious human rights abuses or corruption.
Human trafficking
Executive Order13848: Imposition of Certain Sanctions in the Event of Foreign Interference in One of the United States Election EO 13959
Maintaining American leadership in artificial intelligence
KHAZARIAN ASSETS SEIZED
Under the 3 main executive orders – many DS assets were seized and DS agents were reversed Executive Orders 13818, 13848 and 13959
The Space Force is in control of EVERYTHING!
DS fiat money is being consumed quickly
All DS gold has already been seized (Vatican etc)
Wall Street, Washington DC, Vatican and City of London — all DEAD
OPERATION : DEFEND EUROPE. This started on March 17, 2020 and is taking over the Vatican, It's Mafia And It's Seizing All Rothschilds Central Banks
Brexit cut the ropes for the Vatican and stripped the royals of all assets
We are going to Tesla and Metals instead of Oil and Gas
SEIZED CORPORATE ASSETS
According to top 3 executive orders — many companies were seized
Executive Orders 13818, 13848 and 13959
Involved in child trafficking
Human trafficking
Collection of human organs
Drug trafficking
Corruption
bribery
War crimes
Humanity crimes
DIGITAL COMMODITIES
Digital COMMODITY EXCHANGE LAW 2022.
Digital commodities are digitized assets such as metals, salt, oil, and so on.
THE ALLIANCE
The White Hats' Military, President Trump, President Jinping, President Putin and many other world leaders. BRICS: Brazil, Russia, India, China, South Africa
click image for video
How does the quantum
finance system work?
QFS is frequently stored and operated on quantum computing-based satellite servers.
This is due to the fact that QC is more secure and sophisticated due to its processing style.
Quantum computing combines two or more quantum states to produce another state by shooting electrons through semiconductors with a programmable pulse of light, resulting in the fastest level of speed.
This is why quantum computers can store far more information and perform much faster than current-generation computers.
A QFS will typically issue a digital number to every dollar, euro, or yen located in every bank account throughout the world and then monitor it in real time.
The physical GPS position between transmitter and receiver will be configured to guarantee impenetrable security. This means you'll know precisely where it went, when it was transferred, who provided it with your login details, and which account got it.
The QFS AI will monitor fluctuation and regulate all boundary conditions.
This implies that until the highest degree of permission is provided, only AI algorithms will be able to govern the global financial network.
Why do we need a quantum financial system?
The Quantum Financial System's purpose is to improve the present financial system in order to encourage the progress of every single country, especially third-world countries.
The current system tends to produce a debt crisis, with rising interest rates leading to increasing difficulty in repaying debt.
Countries that are in debt will be able to repay it by offering something worthwhile if QFS is implemented.
They can, for example, export natural materials and resources.
Consider third-world nations in Africa, Asia, and the Middle East, all of which have significant foreign loans and depressed currencies.
Despite the fact that they eventually fulfill their obligations, the value of their currencies deteriorates.
As a result, many of them are forced to borrow more, perpetuating the vicious cycle.
However, with QFS, these countries may sell excess natural resources such as gold or oil in order to realize the full benefits and financial power of their resources.
To participate in the QFS, each country must be GESARA (Global Economic Security and Reform Act) compliant; otherwise, they would be barred from international commerce.
A specific quantitative method is utilized to calculate the quantity of currency available in the QFS that will be gold-backed.
When the formula is used, the outcome will provide a fair valuation for each country's assets when compared to one another.
When the price of gold rises, the value of the currency rises as well. As a result, the par value of all currencies remains unchanged.
The method takes into account physical assets, the country's economy, its population, which is one of the country's assets, and a variety of other characteristics to estimate the worth of the country's currency.
This method should be used by each country so that all currencies are equal to one another.
click image for video
The Quantum
Financial System
(QFS)
• The QFS has no comparison to anything that has ever been presented to the world to date. It has no adversary; it has no equivalent in advanced technology that any other system previously.
It is superior in applied technology so that it offers 100 per cent financial security and transparency to all currency account holders.
With the QFS, the world can easily be turned into gold-backed currencies that completely side lines the functioning of the Cabal's old central banking system.
• There is no comparable technology to explain and understand the sophisticated structure of QFS.
• The QFS is the new global gold or asset-backed money transfer network that has already been set up and is functioning in Russia, China and other allied countries to replace the centrally controlled Swift system
• The QFS operates on a quantum computer, placed on a satellite in orbit, and is protected from hackers by a secret space program.
• The aim of the new financial system is to end corruption, usury and manipulation by criminals within the banking world. Its strength is the applied restrictions that prevent corrupt bankers from making substantial profits.
• The QFS is completely independent of the existing centralized banking system and makes all other transfer systems such as SWIFT and crypto block chains redundant.
• Moreover, after the coming money revaluation (RV), all sovereign currencies will be gold or asset-backed, with fixed exchange rates, which guarantees sustainable value, and obviates the need for unsecured Cryptos. Remember: Cryptos are nothing more than numbers in computer memories.
• With the activation of QFS, the Galactic Alliance has completely eliminated the Central Banking System designed by the Deep State to destroy the global economy and keep the world's population in debt bondage.
• A little-known reality is that QFS has been running parallel to the Central Banking System for quite some time, and has endured many hacking attempts by the Cabal ne prevented. As a result, numerous bankers have been caught red-handed during illegal money transfers and arrested on the spot.
• It is less known, that this QFS money transfer system was intended as preparation for the takeover of the central bank debt money system to put a definitive end to financial frauds, debt slavery and population control.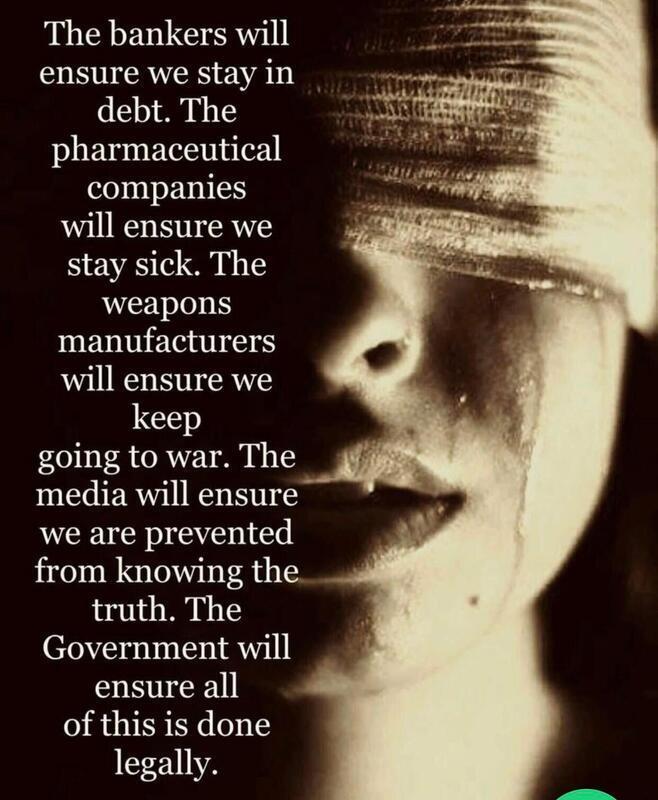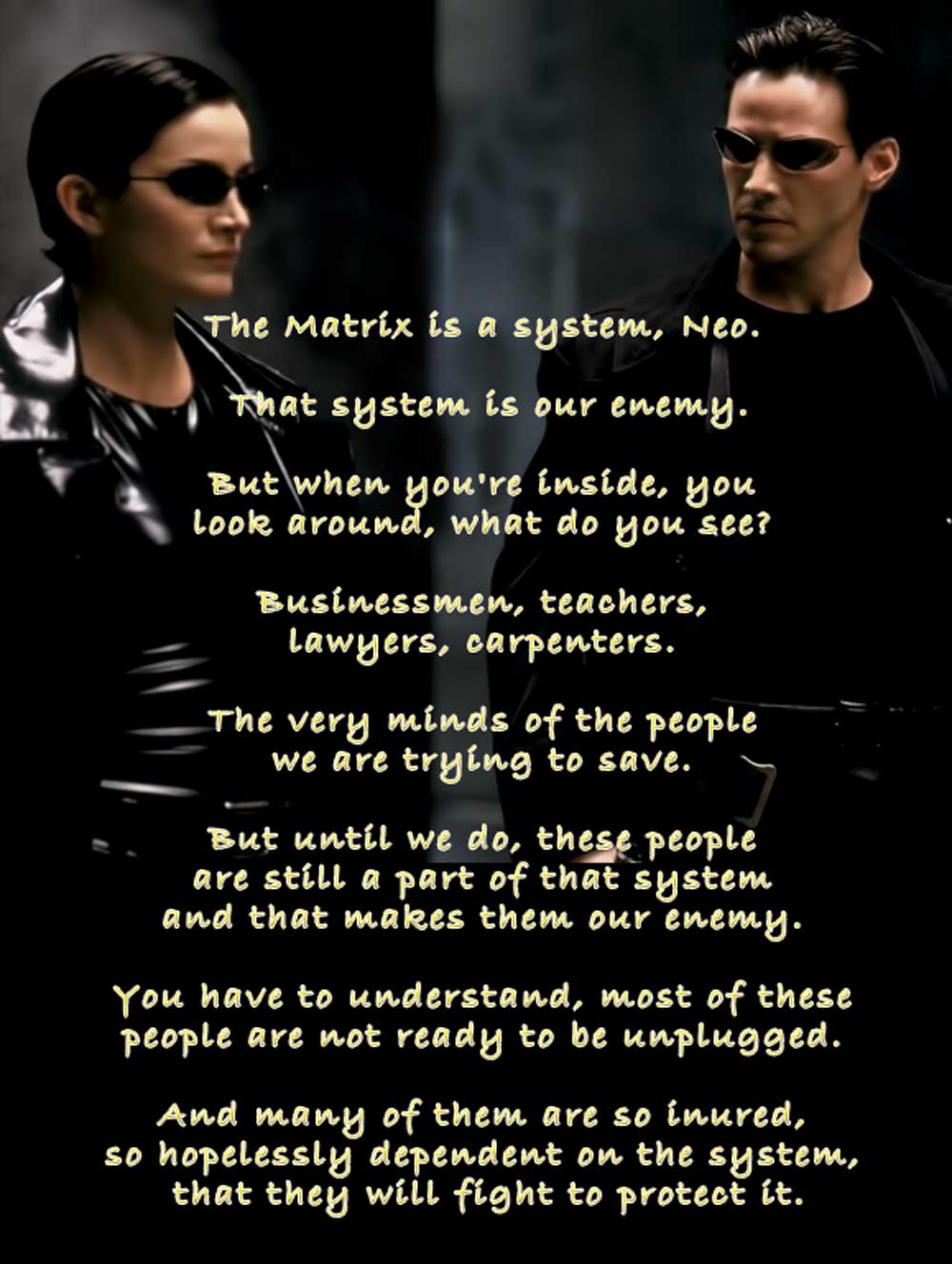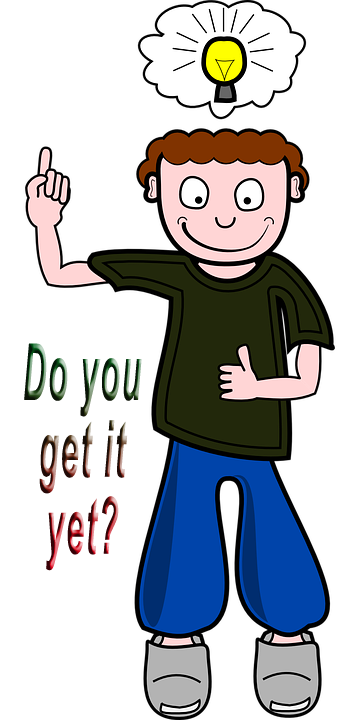 This website is always
'work in progress'
your contributions
corrections
suggestions
invited
please report broken links
Send files or messages direct to
redpilledtruthers@gmail.com
Browse in safety
this website does not collect
any information or leave cookies
email: redpilledtruthers@gmail.com
Contact Red Pilled Truthers